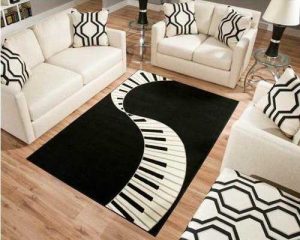 Black and white decorating looks elegant and balanced, bringing harmony and a calm feel into room decor. Also black and white decorating ideas can be exciting and playful, especially when your interior decorating ideas are inspired by piano keyboards which highlight the music themes.
Everybody likes different music, but black and white piano keyboard images and fabric prints have a universal appeal and suit any room decorating style. Black and white stripes, inspired by the look of a piano keyboard, wall or furniture painting ideas look interesting and playful, bringing a strong color contrast into interior decorating.
Black and white decorating ideas, inspired by s piano keyboard, are sophisticated and simple, offering a perfect solution for interior decorating with a music theme for all who do not have enough space for a piano. Painting stripes on furniture, floor or walls, or adding a white tablecloth and black napkins to table decor brings the music theme into room decorating and create very original home decor.
Black and white decorating ideas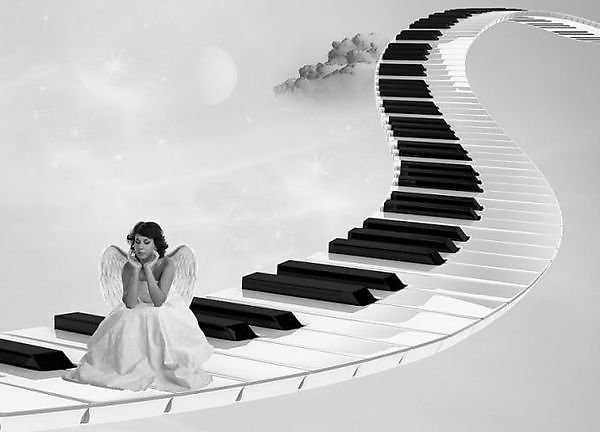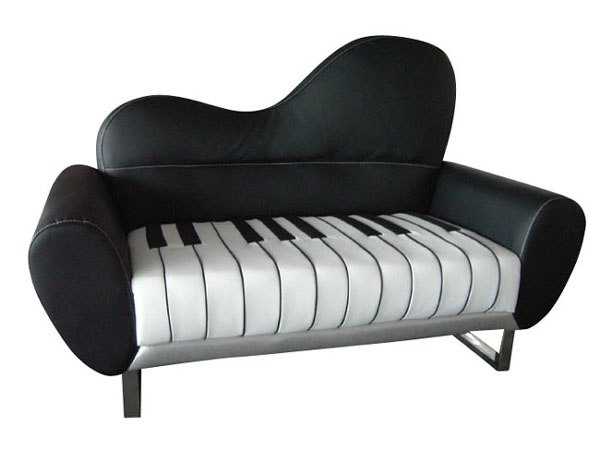 Black and white decorating with stripes are versatile. Wall stickers and paint, fabric prints and bathroom shower curtains, the combination of black and white wall shelves or handmade pillows cases with black and white stripes reminiscent of a piano keyboard are excellent for creative, whimsical and playful interior decorating that highlights the music theme.
Floor rugs and storage furniture, sofa upholstery fabric and floor decoration with black and white stripes inspired by a piano keyboard give a personality to room decor and define the music theme selected for playful interior decorating.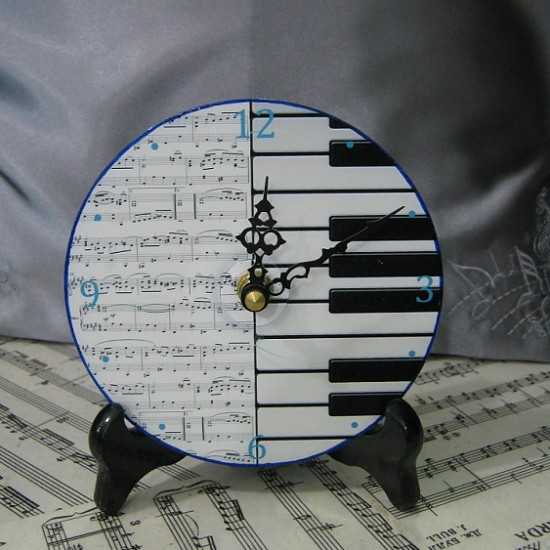 Recycling an old piano for a bookcase is another creative idea for interior decorating which is unique, fresh and eco friendly.
Rock-n-roll room decorating ideas from Italian designers
Music themed decor ideas for creative teenage bedroom decorating
Graceful music themed party table decoration ideas
Even small decor accessories with black and white stripes that mimic a piano keyboard look exciting and bright. A small clock or painting a piano keyboard on a computer desk top are very creative, original and whimsical interior decorating ideas that add a personal touch to a room and support the music theme.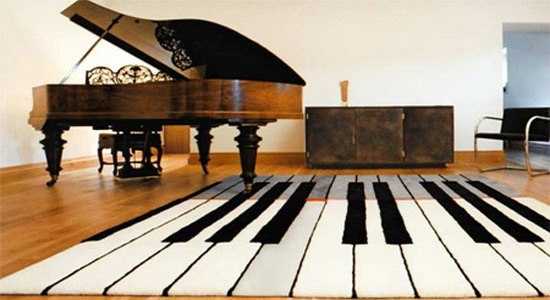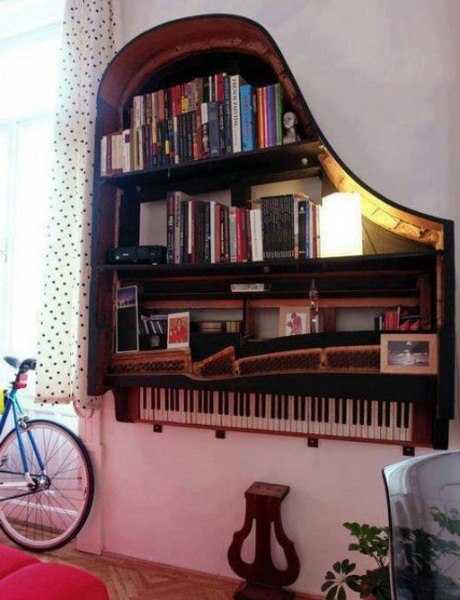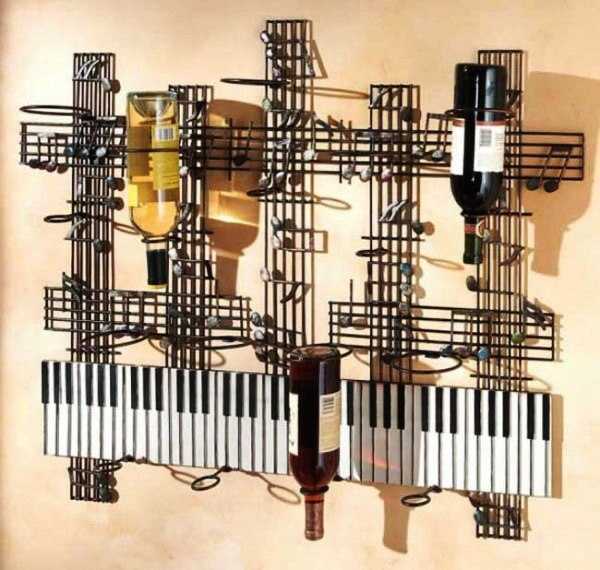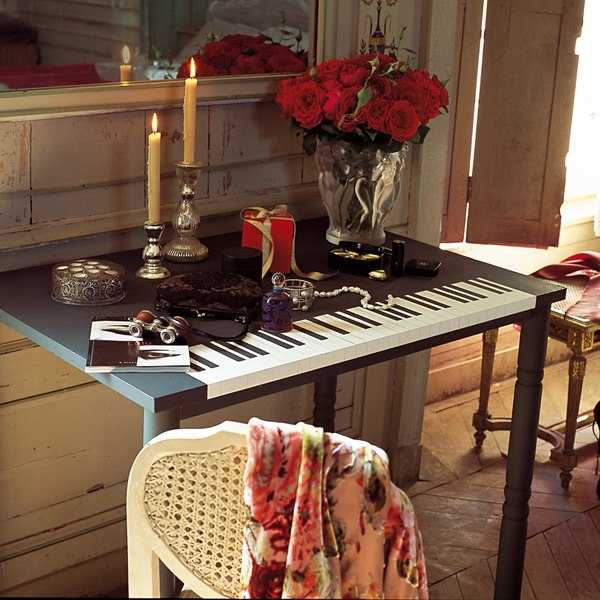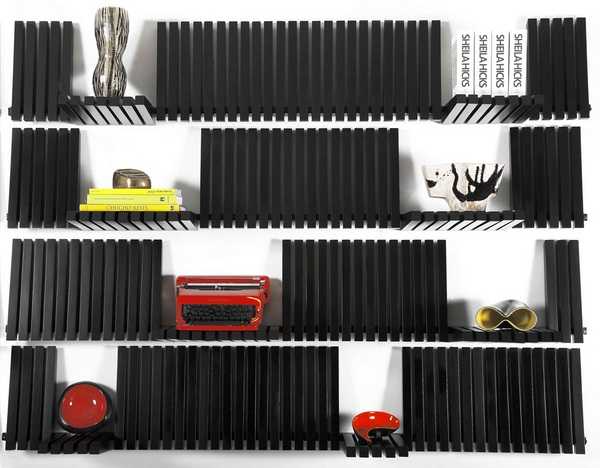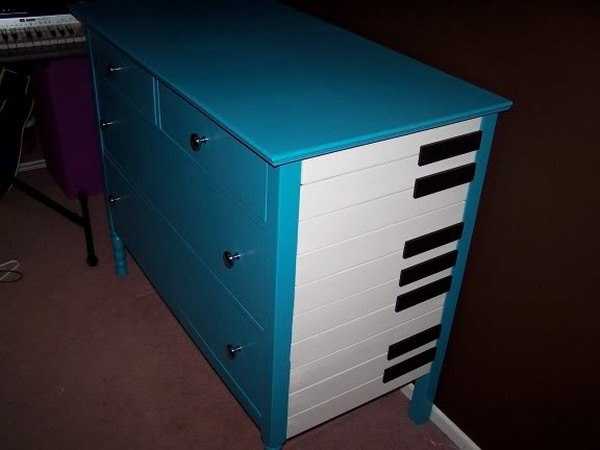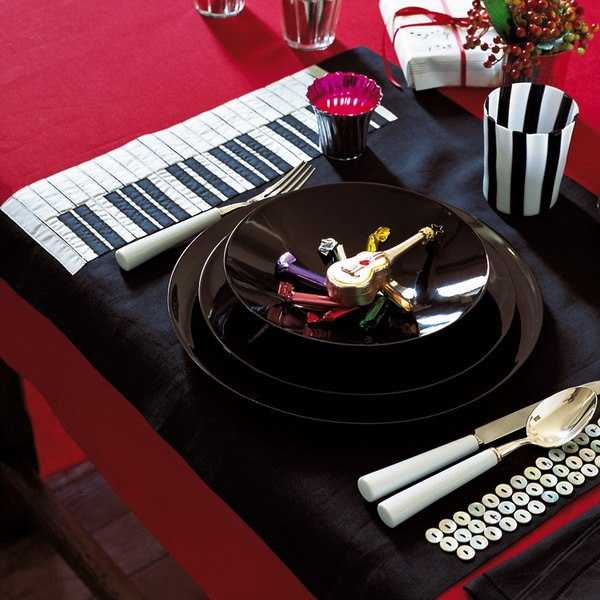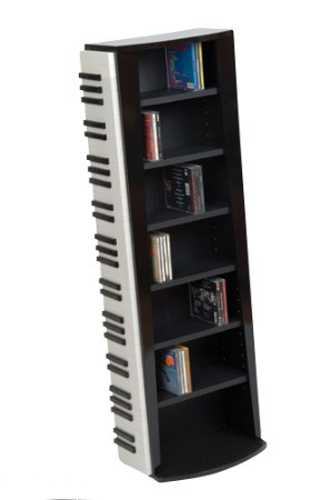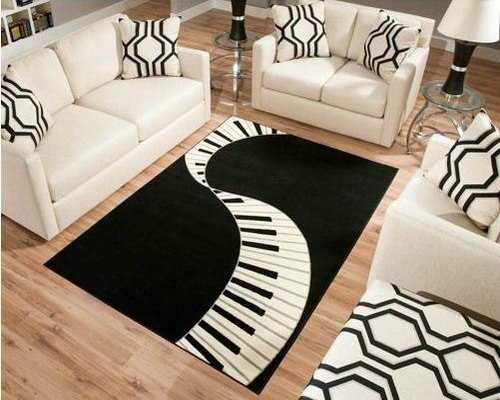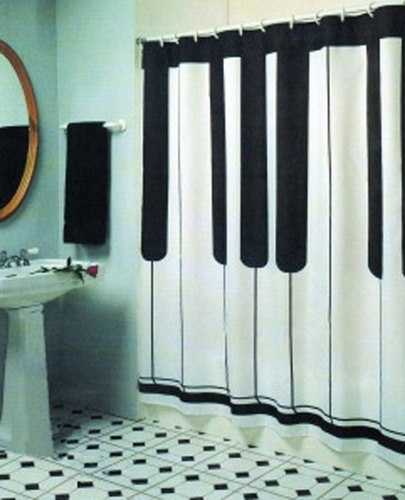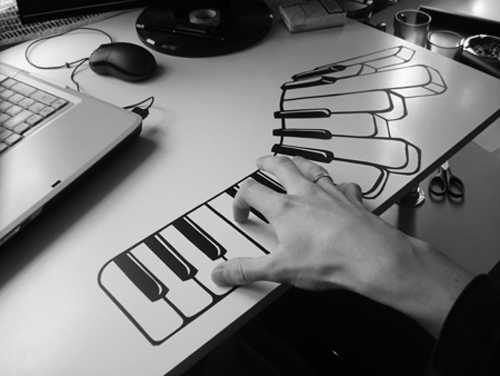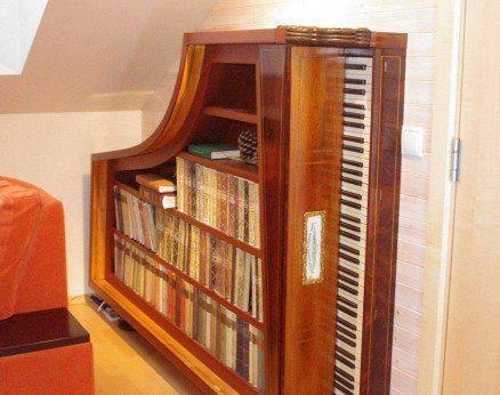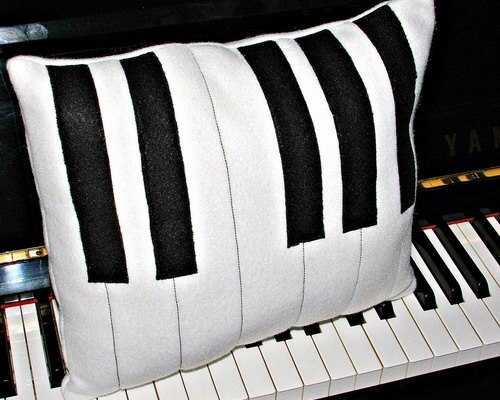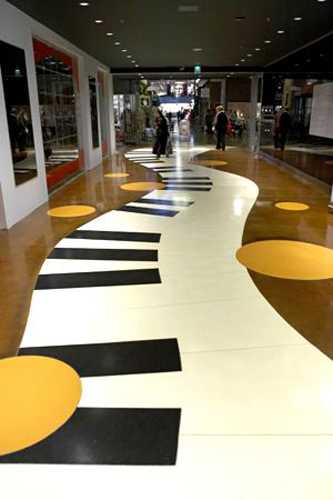 Posted: 05.03.2013 by Decor4all