American, Australian, New Zealand and British flags colors offer energetic and dynamic white, blue and red color schemes for room decorating. Using these colors for patriotic home decoration is a great way to get children involved in patriotic holidays. Flag Day, Presidents Day, Veteran's Day, Memorial Day and Remembrance Day, 4th of July celebration give a chance to have fun and experiment with white-blue-red color schemes for room decorating and enjoy patriotic decorating theme.
National flags and patriotic decoration, attractive and bright white, blue and red color schemes help children remember all soldiers, honor all men and women who serve and protect their countries and appreciate what we have. Stimulating and exciting white-blue-red color schemes help celebrate our freedom and joy. (Patriotic decoration, decorating theme and color scheme)
Soft cream, navy and dark red colors are great for those who like Americana decor style, which is one of modern interior design trends. (5 modern interior trends, decorating themes and color schemes) Stylish stripes and stars transform basic room decor accessories into beautiful patriotic decoration items.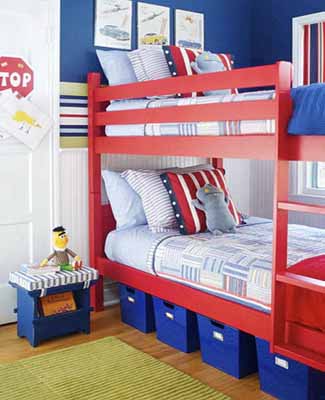 Cape Verde, Costa Rica, Croatia, Island, North Korea, Luxembourg, Netherlands, Norway, Paraguay, Russia, Serbia, Slovak Republic, Slovenia, Thailand and Yugoslavia have national flags with white, red and blue color stripes.
White, red and blue color scheme, stripes and stars are great patriotic decoration for homes in Puerto Rico, Panama, Nepal, Faroe Islands, Dominican Republic, Cuba and Chili that have stripes and stars on their national flags also.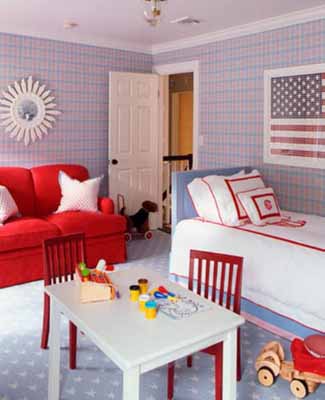 White, blue and red kids room decorating ideas feel young, cheerful and soothing. Stripes and stars are excellent patterns that are popular and energizing.
A beautiful mix of white, blue and red create attractive kids rooms decor and show off your patriotic spirit.
Red and blue are two of three primary colors that children enjoy. White decorating ideas add freshness and light to kids rooms decor.
Kids toys, playful decorating ideas for kids rooms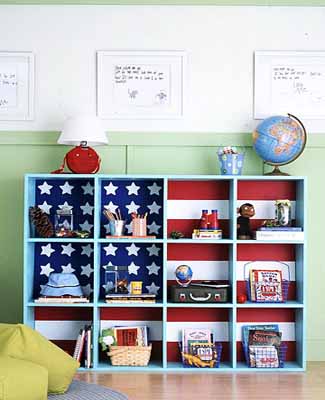 White, blue and red color schemes look great with all wood tones and neutral room colors, like cream, gray and black, creating classic kids rooms decor and pleasant environment for children.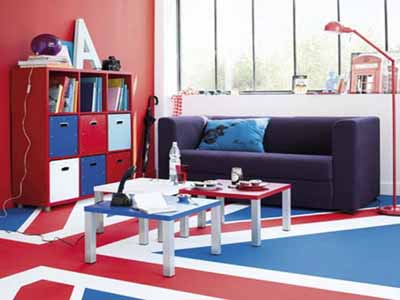 Refreshing and festive, kids rooms decor accessories and wall decoration in white-blue and red color schemes are wonderful choices for patriotic decorating theme and selecting room decorating ideas that are meaningful and attractive.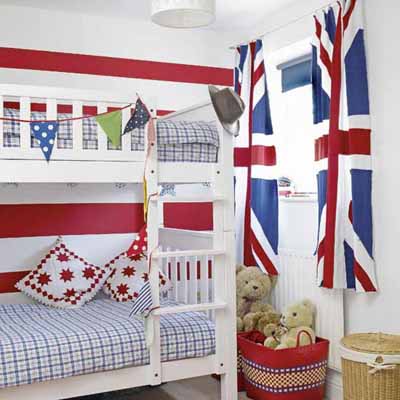 Striped wallpaper and decorative fabrics, painting scheme on walls in white-blue and red colors help balance kids rooms proportions.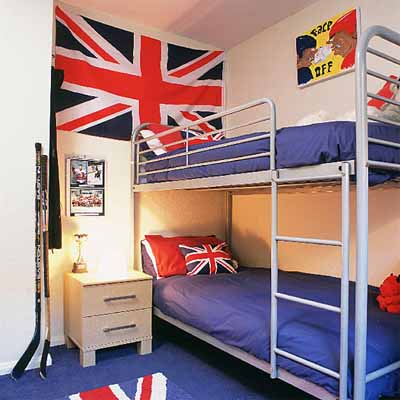 Horizontal stripes make kids rooms decor feel more spacious. Vertical stripes help raise the ceiling.
Inspired by patriotic decorating themes and national flags colors, white-blue and red kids room decorating ideas bring bright contrasts into kids rooms decor.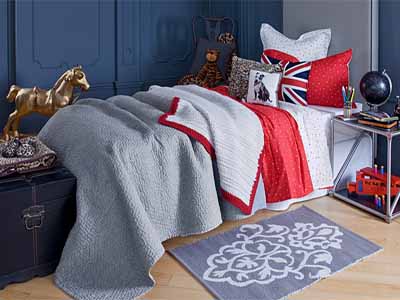 Interesting and simple patriotic decorations on walls, floor, shelves and beds create vibrant atmosphere and meaningful kids rooms decor.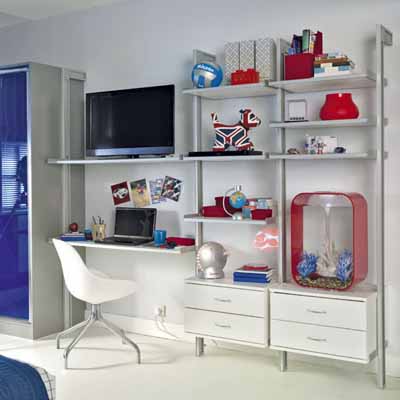 Craft ideas for kids
Delightful table decorations, easy Fathers Day ideas
Simple glass painting design ideas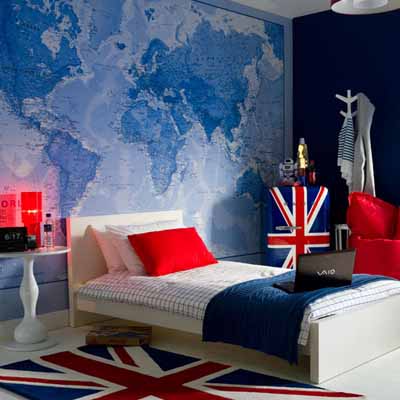 Posted: 01.09.2013 by Decor4all