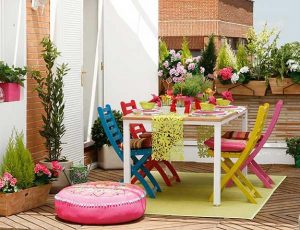 Two bright table decor ideas show how to create festive and attractive summer party with flowers in attractive containers, colorful tableware sets, bright chair cushions and simple flower table centerpieces. Bright color combinations and beautiful flowers help turn ordinary outdoor living spaces, like balconies, porches, backyard patios or wooden decks, into gorgeous places, perfect for summer party fun.
These two summer party table decor ideas are simple and easy, blending bright color shades with beautiful flowers and white decorating ideas, and spicing the outdoor rooms with colorful tableware sets. Perfect for any summer party, birthday or holidays, these table decor ideas can inspire your own solutions and color schemes that will look gorgeous with flowers, bright chair cushions and flower table centerpieces.
Summer party table decorations and centerpieces created with flowers are versatile, charming and cheerful. Summer party is about fun, playful decoration patterns, bright tableware sets and vivid color combinations, combined with neutral white decorating ideas and calming wooden brown color shades.
Heather flower arrangements and colorful table centerpiece ideas
Outdoor curtains for porch and patio designs, 22 summer decorating ideas
Bright summer party table decor ideas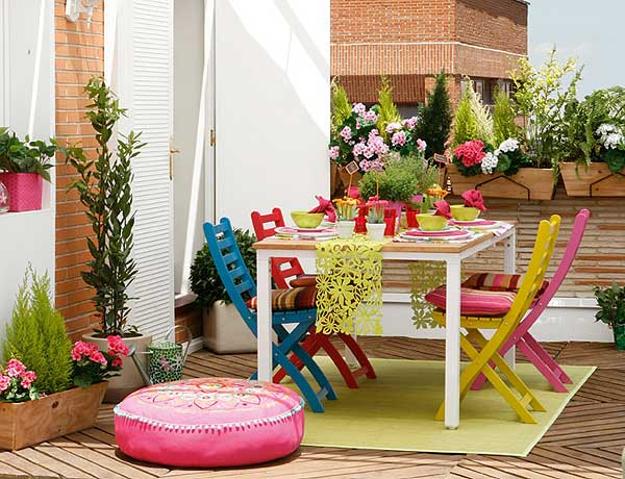 Sunlight makes beautiful flowers look stunning and turns colorful tableware sets into bold table decorations. Having a summer party and creating fabulous table decor are a great way to celebrate a birthday, an anniversary, or an engagement party, enjoying lovely outdoors.
Summer party table decor ideas are elegant, comfortable and simple, especially if you organize your summer party on a small budget. Using spring and summer flowers, colorful tableware sets, white and bright home fabrics and simple outdoor furniture painted bright colors create fabulous outdoor rooms and enhance your summer party table decor with vivid color combinations and bright atmosphere.
Colorful tableware sets, outdoor furniture and flower centerpieces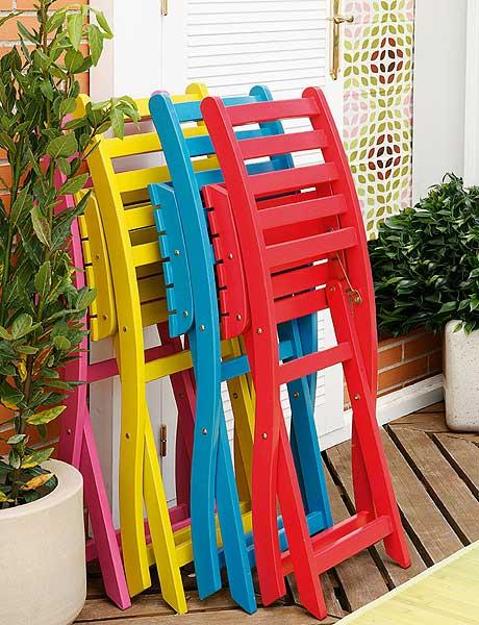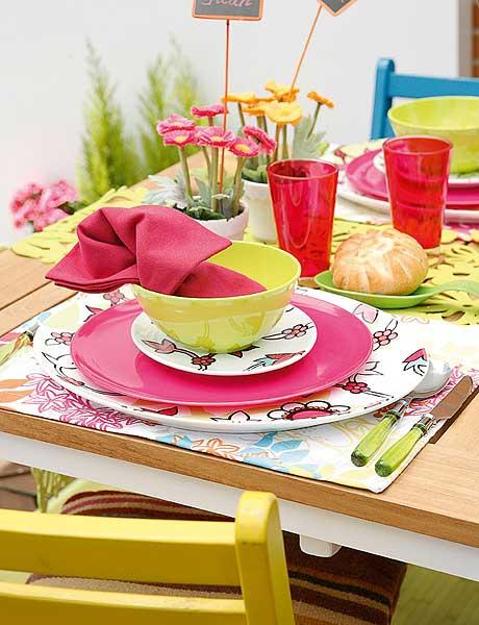 There are many ways to decorate your balcony, porch or backyard for a summer party. Simple outdoor home decor items, painted bright colors, combined with colorful chair cushions and flowers transform outdoor rooms into wonderful places to celebrate your special events in summer.
Beach pebbles table decoration in white and turquoise color combination
Decorative fabrics in bright solid colors for summer party table decoration
Simple flowerpots and chairs painted bright colors, mixed with white tablecloth look spectacular. Colorful tableware sets and summer flowers enhance summer party table decor with a natural feel, creating a perfect setting for you celebrations. Adding edible decorations and creative deserts will make party table decor ideas impressive and unusual which add more fun to your summer party and create unforgettable memories.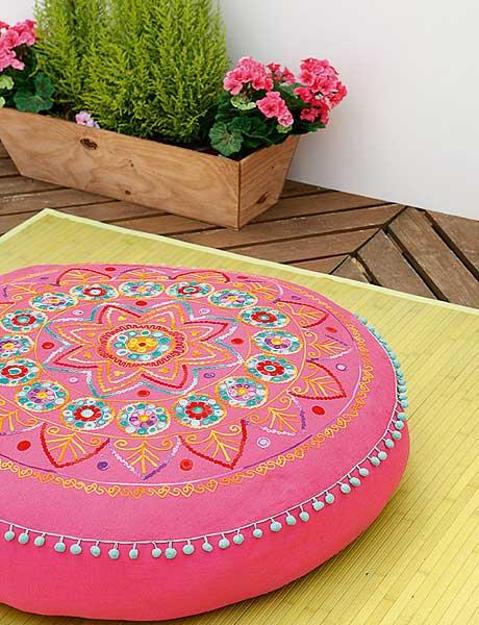 An umbrella or a simple sunshade made of a light fabric are great for outdoor summer party settings. A white canopy looming over the deck or patio or a large umbrella add comfort to outdoor rooms. Candle lanterns are a beautiful outdoor home decor accessories that make charming party table decorations and centerpieces also, creating soft glow and romantic atmosphere which enhance your summer party table decor ideas at night.
Summer party table decor with flower centerpieces and bright pink and green color combination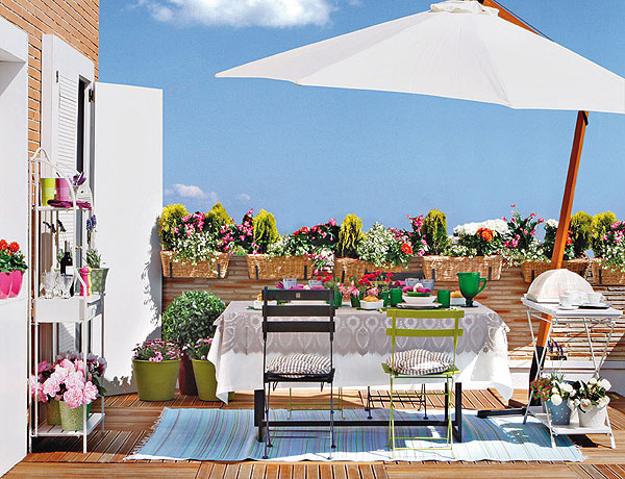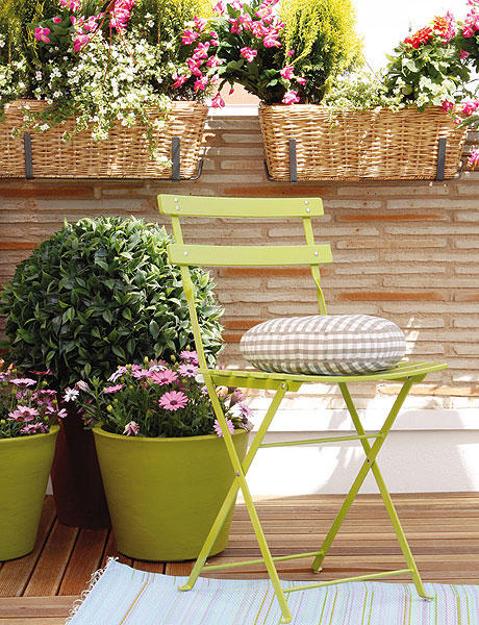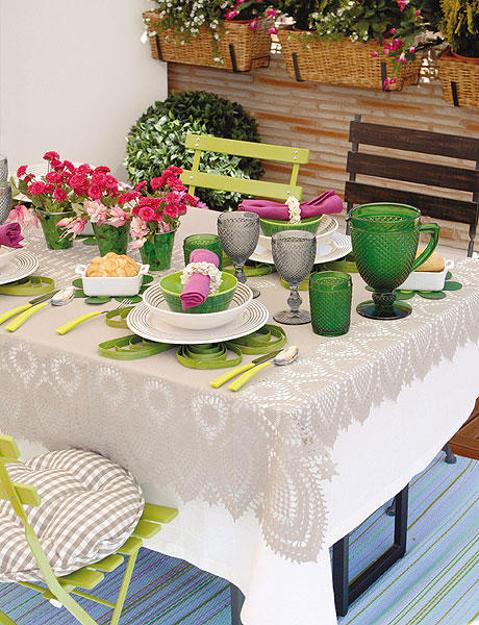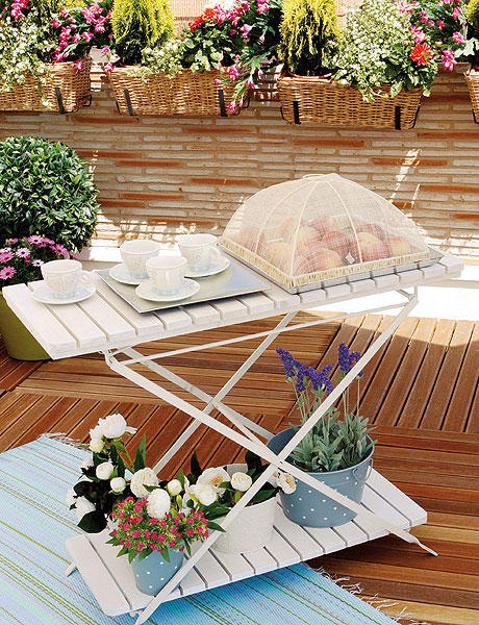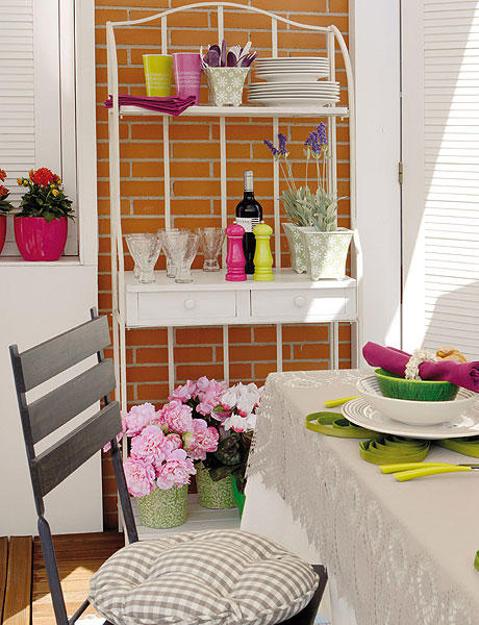 Posted: 17.05.2013 by Decor4all