Summer party ideas look more elegant with decorative fabrics in solid colors. Tablecloth and napkins add bright color accents to summer party table decorating ideas, creating festive atmosphere. Nature inspired, modern decorative fabrics colors are wonderful summer party ideas that emphasize the beauty of patio stone and compliment wooden furniture. Glass table decorations and white candle centerpieces look luxurious with decorative fabrics in solid colors.
French tables decoration artists suggest to use white cream, light gray, blue, fresh green and modern pink colors for tablecloth, adding sunny yellow, red, purple and blue color napkins for summer party table decoration, combining beautiful decorative fabrics with glass candle holders and shiny table decorations in silver-gray, blending various textures and creating simple and charming table decor.
Selecting decorative fabrics colors is an important part of creating attractive, stylish and relaxing dinner table decoration. Elegant table decorating ideas from Alexandre Turpault, France help design chic summer party table decoration for special occasions. Luxurious silk tablecloth and napkins, clear glass table decorations and bright decorative fabrics in modern colors emphasize good taste and elegance of summer table decoration in French style.
Modern interior, trends in decorative fabrics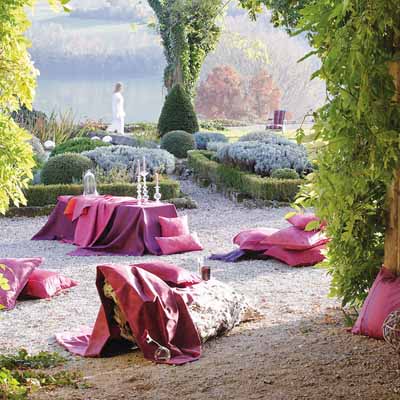 Summer party table decorating ideas
Table decorating fabrics in solid colors are great for focusing on simplicity, color matching and coordination. Analogous and complimentary table cloth and napkins sets are perfect for all occasions, summer party ideas and decorating themes.
Try to get top quality decorative fabrics, if you want to make table cloth and napkins set for your special summer party, or buy luxurious silk table cloth and napkins for impressive party table decoration.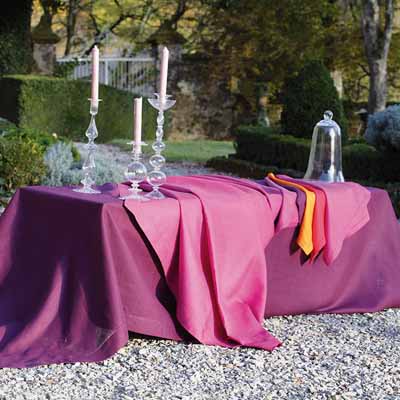 Modern decorative fabrics colors
Neutral or bright, solid fabric colors of decorative fabrics are easy to match. Table cloth and napkins fabric in neutral or bright color can be used for many summer party decorating themes, creating festive and attractive combinations with natural wood, glass or metal table decorations.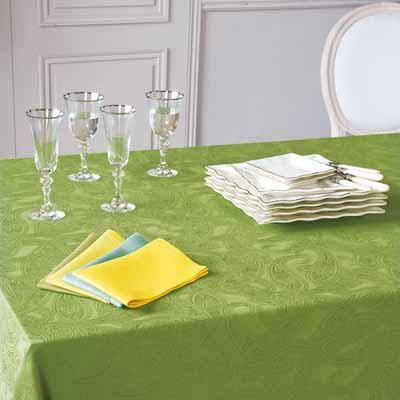 Modern decorative fabrics colors for a special summer party include classy off-white and gray tones, light cool color shades, pastel tones and cheerful natural bright colors, inspired by blue sky, warm sunshine, green grass and blooming flowers.
Creative party table decorating ideas
Simple glass painting design ideas, wine glass painting
Music themed party table decorating ideas
Summer party table setting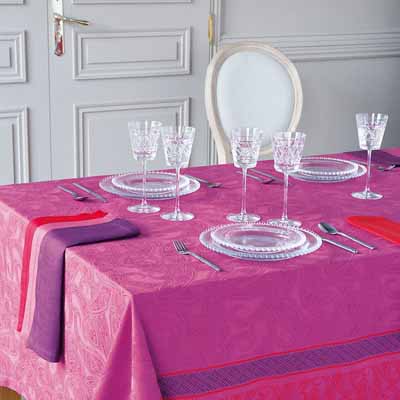 Tips for selecting decorative fabrics for summer party
1. Consider the surroundings, choosing solid colors for tablecloth and napkins sets, to match your patio or backyard color palette.
2. Right decorative fabrics colors enhance the natural wood tones of your garden furniture, deck or patio design, creating beautiful summer party decor.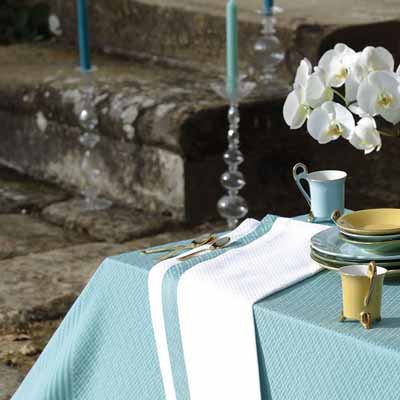 3.  Decorative fabrics colors appear darker with soft candle lights, adding coziness to summer party table decorating ideas in the evening.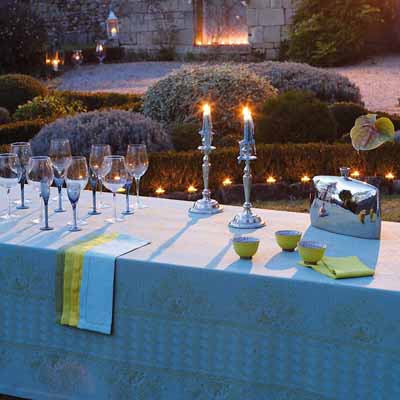 Muted green and light blue decorative fabrics colors turn into grayish colors at dusk and do not look great with gravel and patio stones in the evening.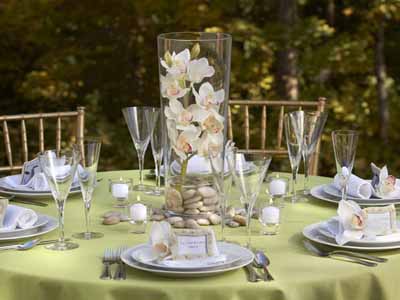 5. Warm colors, selected for table cloth and napkins set, are great for cool evenings. Light green, blue and lilac tones look cool in hot summer afternoons.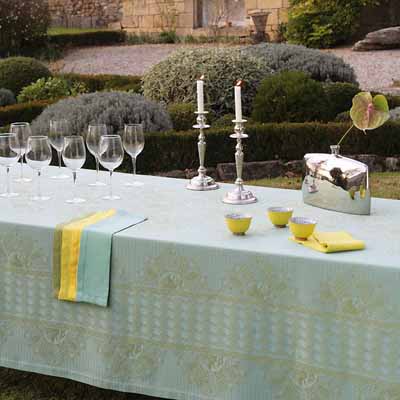 4. Tablecloth and napkins in solid colors look lighter against darker surfaces and darker against light surfaces.
6. Decorative fabrics in light colors show soil more readily.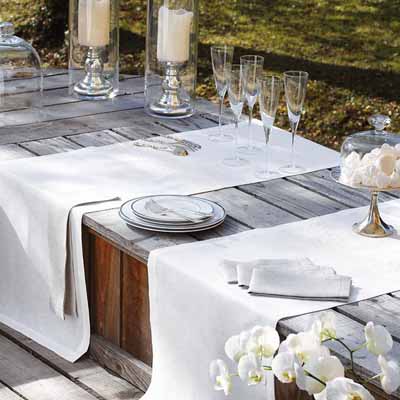 Posted: 09.05.2013 by Decor4all