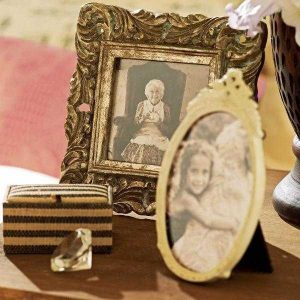 Vintage furniture and handcrafted decorations take center stage in master bedroom when you want to add charm of a vintage style to your bedroom decorating. Monogrammed linens and sewed cushions, unique vintage furniture and picture frames, candle holders and bedside table lamps look familiar and elegant, creating beautiful bedroom decor in vintage style.
Creating a vintage look in a bedroom does not have to cost a lot. A unique vintage furniture item or a lamp shade, soft colors, delicate patterns and textured home fabrics bring instant vintage style into bedroom decor.
Beautiful bedrooms in vintage style are not the same. Vintage furniture items and home decorations create very personal and unique interiors. Decide if you want a shabby chic, old Hollywood glam or feminine floral vibe to see in your bedroom decorating ideas. They are gorgeous ways to add vintage style to your bedroom decorating.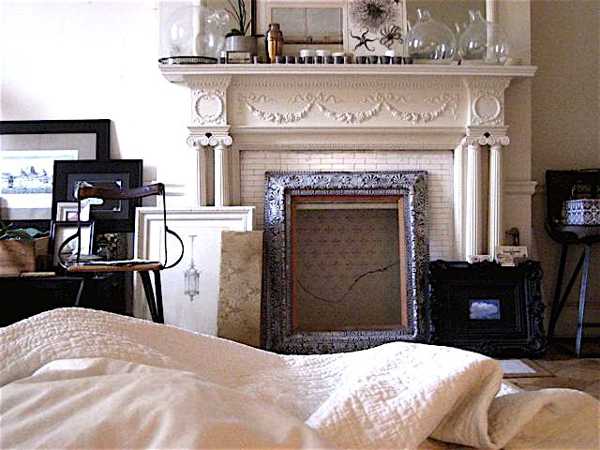 Local flea markets and antique shops, attic and yard sales are great places to look for those special centerpieces that can give your bedroom decor a charming and beautiful vintage look. Here is a collection of ideas for bedroom decorating in vintage style, that may inspire you and help find a great idea for your bedroom decor.
Vintage wallpaper patterns attractively offset the furniture and create the mood you want. For a sophisticated and formal look, choose Damask vintage wallpaper in a floral or crest design. Vintage tropical leaf patterns can give the room a vintage feel. Retro floral wallpaper patterns are traditional feminine bedroom decorating ideas that look charming and tender. Animals or trains, planes and antique cars are perfect bedroom decorating themes for your room in vintage style.
Antique bedroom furniture and picture frames
Retro modern wallpaper patterns and home fabrics can inspire bedroom colors for decorating your room in vintage style. Silver and white cream tones create glamorous bedroom decorating color schemes while pink and green colors are ideal for bedroom decorating with floral designs. Yellow is a popular color for children bedrooms in vintage style.
Bedroom decorating ideas, green paint and wallpaper patterns
20 modern bedroom ideas in classic style, beautiful wallpapers and furniture
Antique and vintage furniture and paintings or antique reproductions act as focal points in vintage bedrooms. A spectacular Rococo style wood bed or a canopy bed in palace like style are wonderful vintage furniture items for bedroom decorating. A dressing table or a writing desk with antique table lamp fit in well in bedroom decor in vintage style.  Large vintage furniture pieces, like armoires and wardrobes, add storage space to the bedroom and create gorgeous focal points.
Antique furniture and glass accessories, bedroom decor in vontage style
An antique chandelier can serve as a striking focal point for bedroom decorating in vintage style also. Lots of soft pillows, down comforters, quilts and crocheted Afghans for the bed add charming accents in vintage style to bedroom decorating ideas. Crocheted lace, embroidery and ribbons can transform your linens into bedding in vintage style.
New Baroque home decoration, modern chandelier, craft ideas
Vintage furniture, modern interior decorating with chairs in retro style
Antique mirrors and picture frames, beaded lampshades, tatted doilies and antimacassars complete bedroom decorating ideas in vintage style. Charming antique water pitchers and matching bowls are excellent bedroom decor accents that give an antique look to your room. Beautiful vintage jewelry boxes, antique perfume bottles, heavy glass candlesticks and hat boxes add to the allure of bedroom decor in vintage style.
Posted: 12.09.2012 by Decor4all