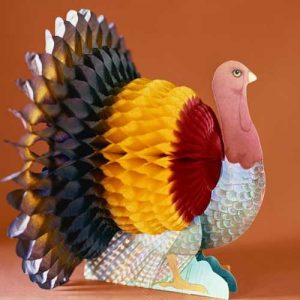 Table centerpieces for Thanksgiving decorating can be simple or complex. It is up to you what style, materials and designs to choose. Creative table centerpieces may feature items you already have at home, or can be designed using something special you can buy at your local groceries or craft stores.
Table centerpieces with candles are dramatic, warm and charming. Elegant Thanksgiving decorations and candles centerpieces are one of the easiest ways to create beautiful and festive fall holiday decor. Pumpkins, fall leaves, fresh flower arrangements and candles centerpieces look fabulous. If you want to create candle centerpieces for your Thanksgiving decorating, then try something a bit different than simple candles centerpieces. Get creative, implement new decoration patterns and combine your candles with unusual materials.
A row of candles down the center of the table from smallest to largest as you approach the center of the table from one end, and then from largest to smallest as you go from the center to the other end of the table look fabulous, combined with fall leaves and mini pumpkins, for example. Add letters Happy Thanksgiving or Giving Thanks to your creative table centerpieces for meaningful Thanksgiving decorating.
Creative Thanksgiving decorating ideas and table centerpieces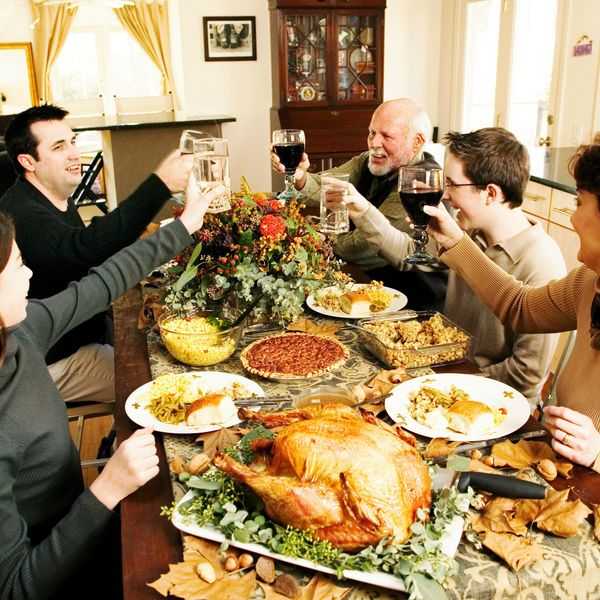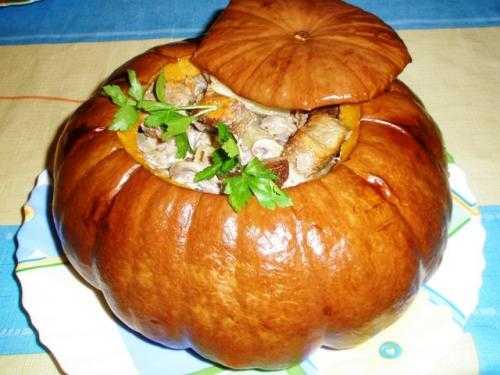 Try alternating candles centerpieces bringing candles in a variety of fall colors, creating bright, interesting and unique holiday party decor. Several pairs of candlesticks in the center of the table in varying sizes can make an attractive table centerpiece. Various colors that match your tablecloth and napkins set or table runner and place mats create a festive look while harmonizing Thanksgiving decorating.
Several foil wrapped chocolate turkeys, ceramic pilgrim salt and pepper shakers, baskets with apples and fall vegetables or small cornucopias add meaning to fall holiday decorations and table centerpieces, enhancing Thanksgiving decorating with a unique theme, texture and color.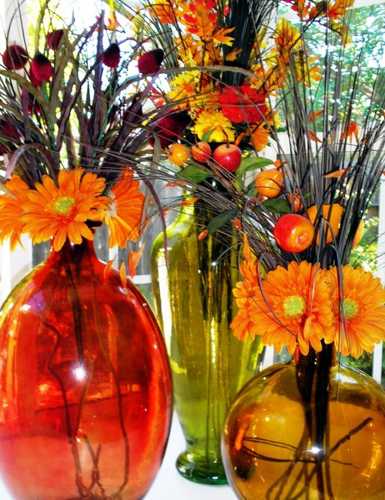 Bright colorful flower arrangements in vases or tree branches with beautiful fall leaves in decorative flower pots make attractive table centerpieces, perfect for Thanksgiving decorating or any special occasion in fall. If you want to use indoor plants, then consider bringing a few small gourds. Carefully placed near the bottom of the plant, they add a touch of fall and holiday spirit, enhancing Thanksgiving decorating ideas.
20 affordable floral table centerpiece for Thanksgiving decorating
25 Thanksgiving decorating ideas, individual table centerpieces and napkins
A real pumpkin, or a ceramic one, looks beautiful with greenery, fresh flower arrangements, nuts, colorful fruits and vegetables, offering a fantastic display as a table centerpiece for Thanksgiving decorating. A pedestal cake plate decked out with mini pumpkins, fall leaves or apples makes a beautiful Thanksgiving table centerpiece, which is inexpensive, simple and creative.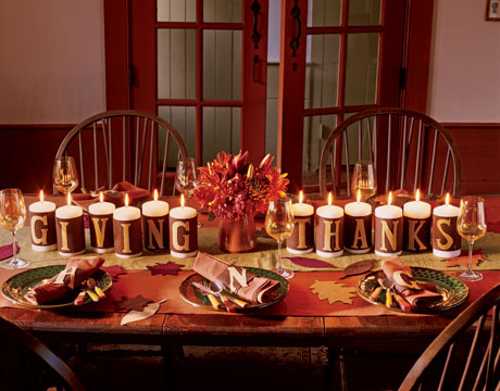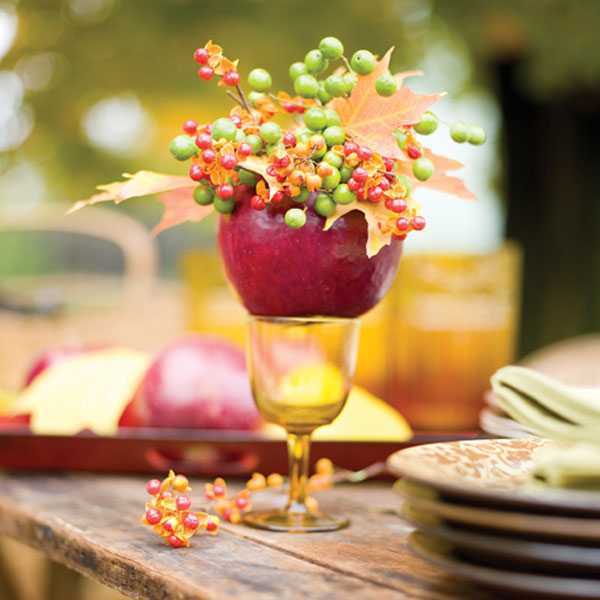 Smart and creative table centerpieces allow you to reuse some of the items you used for Thanksgiving decorating for other holidays and from season to season. A medley of beaded fruit pieces, beads and indoor plants are wonderful for creating table centerpieces for holidays.
Maple leaves centerpiece ideas, fall crafts for Thanksgiving table decoration
Fall holiday decorations, warm Thanksgiving table decoration
Purchase a colorful set of beaded fruits in colors that blend with your tablecloth, napkins, table runner and place mats for adding a sparkly touch to Thanksgiving decorating. Adding some mini white or green pumpkins to table centerpieces is an excellent Thanksgiving decorating idea, which brings a fall flavor to your party table decor.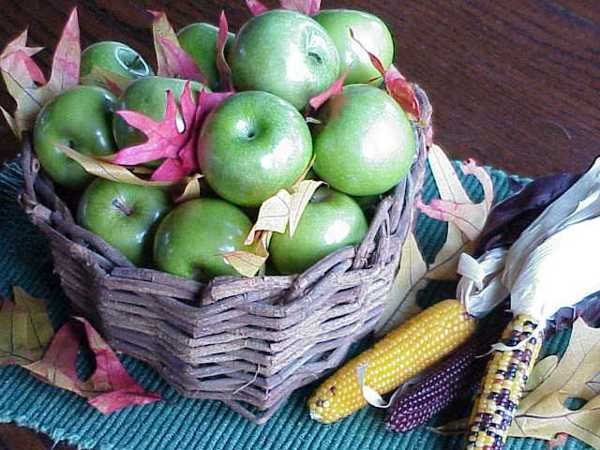 Posted: 16.11.2012 by Decor4all