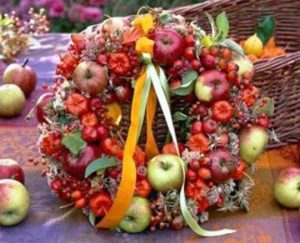 Festive fall wreaths, created with autumn leaves, pine cones, twigs and berries are excellent for changing door decoration. Fall decorating ideas in eco style can include light natural materials and small crafts, adding character and a personal touch to your handmade door decoration. Here is a collection of 30 creative wreath designs to enjoy the gorgeous season.
Door wreaths made with natural materials are versatile and charming. These home decorations are suitable for every door and any outdoor home decor style, from modern and country to neoclassical and traditional styles. A fall wreath in eco style is perfect for window, fence, , staircase, wall and door decoration. Fall leaves will bring a splash of color to any interior design or outdoor decorating scheme.
Fall wreaths in eco style can be created with any available from your yard materials. You can add and remove fall decorations in winter and add holiday decorations to your wreath design, adding a seasonal touch to your home decor and personalizing your handmade accents.
15 DIY fall wreaths with fresh and dried fall flowers
Handmade door wreaths offering great craft ideas and cheap fall decorations
Handmade fall wreaths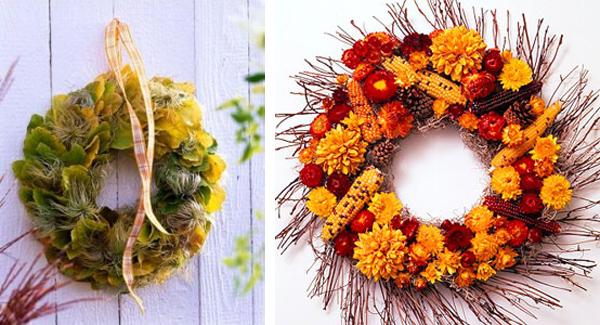 A combination of bright fall leaves with colorful dried flowers and ribbons create stunning door decoration. Small additions, like berries, acorns and pine cones, adorn your wreath design with natural feel, blending different textures into spectacular door wreath designs.
Selecting a proper size of your wreath help to decorate your home in elegant, attractive and impressive style. Consider the size of your door or window, and choose a wreath design accordingly, creating a gorgeous decorative accent that is noticeable and beautiful.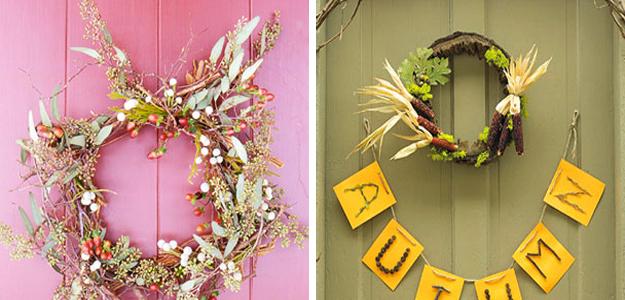 Simple wreath design offers versatile design. Easy to make and to change, simple wreaths can look very charming also. Inexpensive materials, combined with elegant simplicity of your door wreath, create wonderful fall decorations which save your time, money and effort.
Making wreaths for fall and winter decorating, 30 door decorating ideas
22 simple fall craft ideas and DIY fall decorations
20 fall decor ideas and crafts to enjoy fall leaves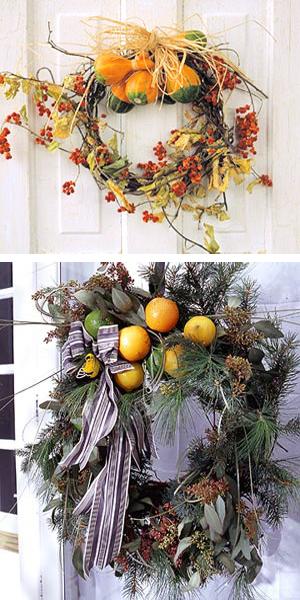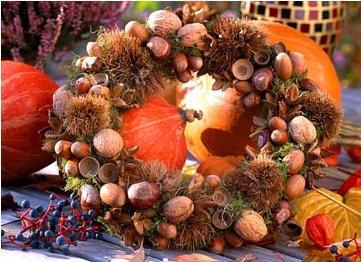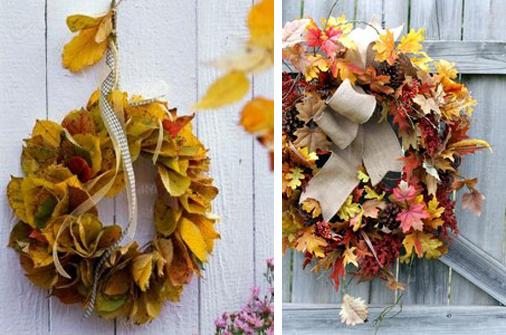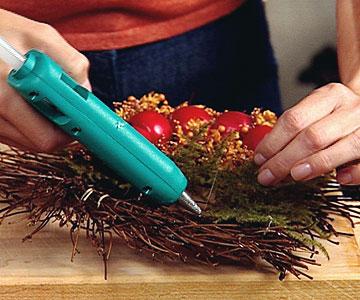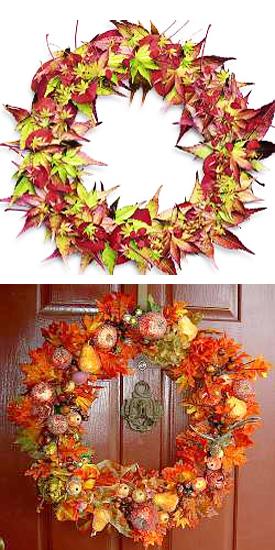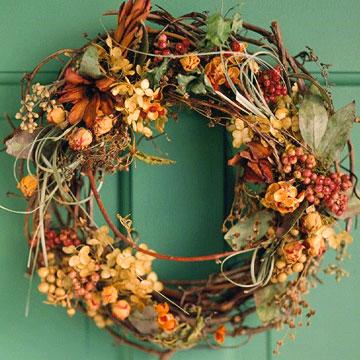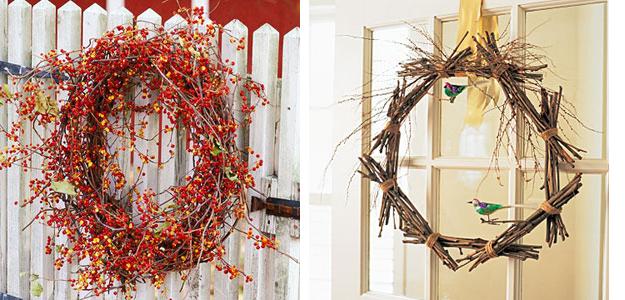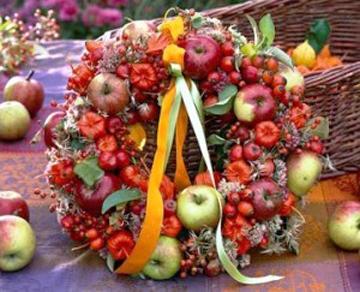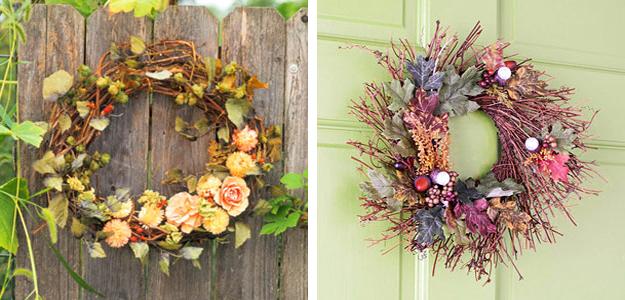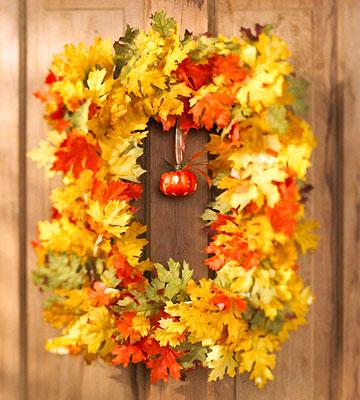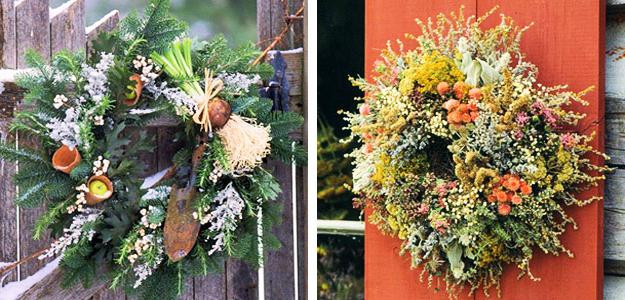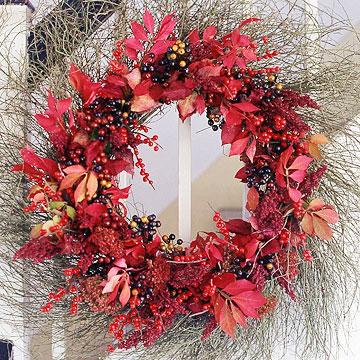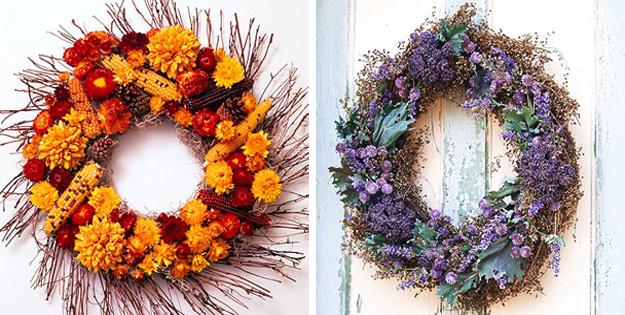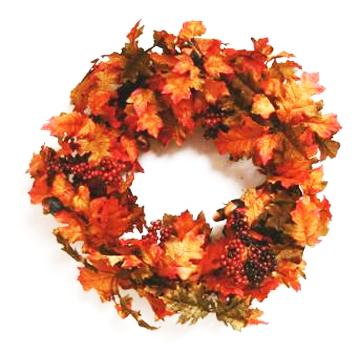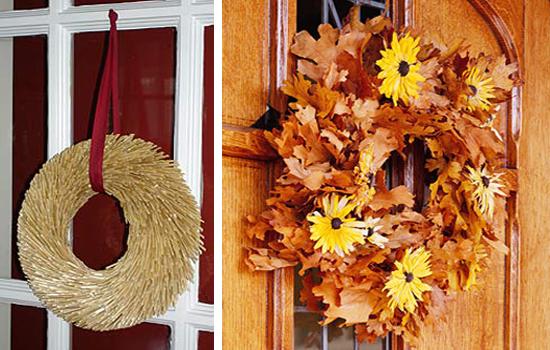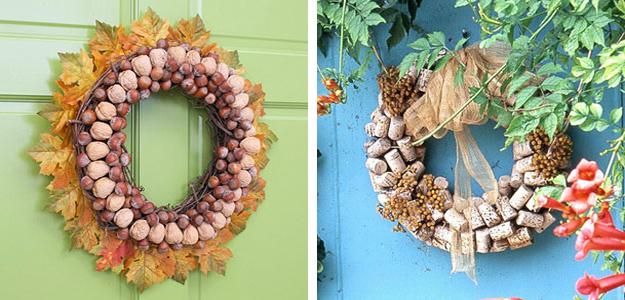 Posted: 24.10.2013 by Decor4all