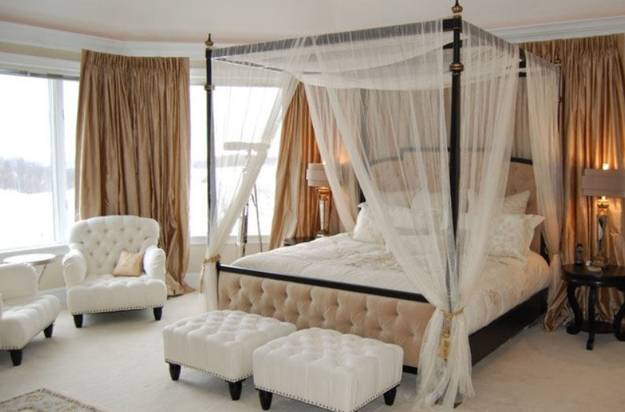 Metal or wood canopy beds are an old fashioned, romantic and beautiful trend in decorating bedrooms. These classy bed designs are timelessly elegant, unusual and very attractive. These beds have wooden posts or metal frames that extend up about four feet from the mattress. Draped with a decorative fabric that creates a canopy over the bed, these modern bedroom furniture pieces look spectacular, luxurious and cozy.
The original purpose of canopy designs to protect sleeping people and bed linens from dust, insects and small dirt falling through and front the ceiling. Canopy bed designs were used by royalty for extra warmth and privacy. Today canopy bed designs are stylish bedroom furniture items that add character and charm to bedroom decorating and make a statement. Decor4all shares a beautiful collection of modern canopy bed designs and bedroom decorating ideas.
Metal or wood canopy bed frames vary in designs, materials and shapes. Classic and contemporary canopy designs look romantic and add seducing softness to modern bedroom decorating. Interior decorating with a canopy bed looks exclusive and stylish. These bed designs feature elaborate curves or classy strait lines, outstanding craftsmanship and elegant appearance.
20 modern bedroom decorating ideas blending stylish room colors and styles
Blue and green bedroom colors, Moroccan bedroom decorating ideas
Canopy beds and bedroom decorating ideas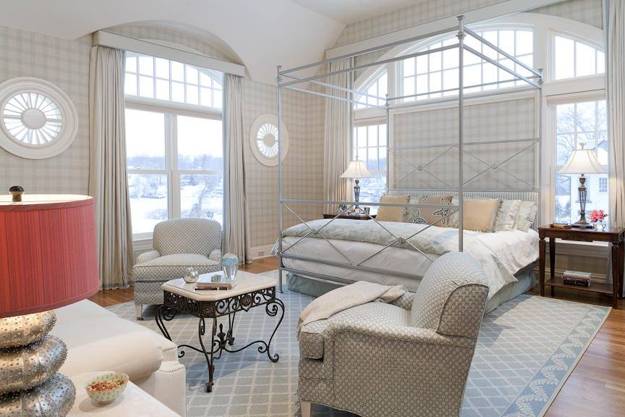 Canopy bed designs are wonderful choices for romantic, beautiful and modern bedroom decorating. These beds have superior frams and feature extravagant details. Metal and wood frames of canopy bed designs add drama to bedroom decorating and personalize room decor.
Metal or wood canopy beds come in a variety of styles, creating stunning centerpieces for bedroom decorating. The most popular bed designs are antique beds which look expensive and enhance the room decor and ambiance. Canopy beds are a smart way to soften bedroom decor with attractive fabrics and coordinate bedroom furniture and decor accessories with home furnishings in the rest of the home.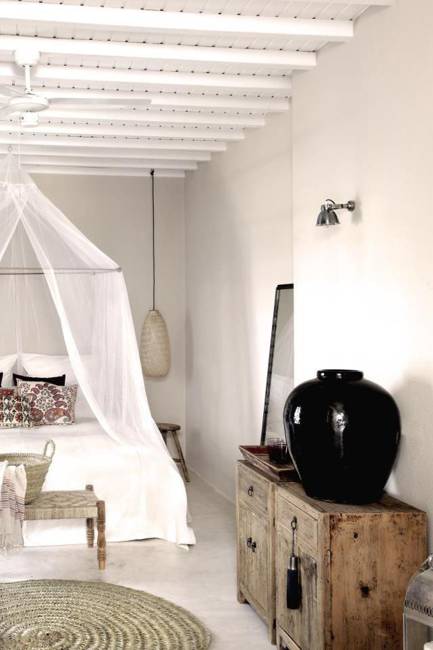 Canopy beds are elegantly simple and stylish modern bedroom furniture. Modern beds with canopies are great alternatives to traditional beds. A wooden frame is lighter than a metal frame. Wooden beds with canopies can be easily moved without scratching floors.
20 charming bedroom decorating ideas in vintage style
Exotic Moroccan bedroom decorating in light and deep purple colors
Canopy beds in different styles and various materials are wonderful bedroom furniture pieces that help create soft, romantic and modern interior decorating. They are comfortable and cozy, attractive and inviting, perfect for classic bedroom decor and country home decorating ideas.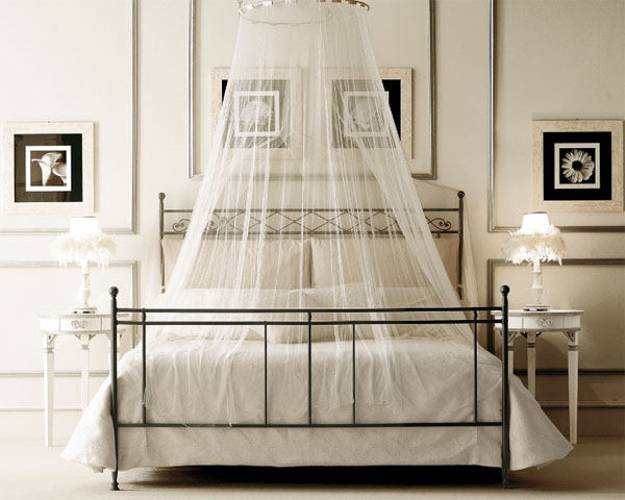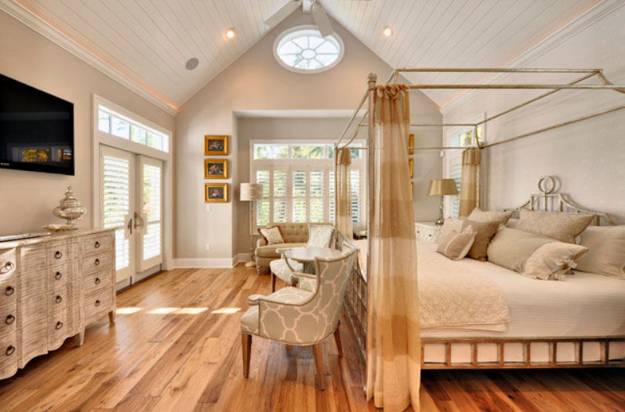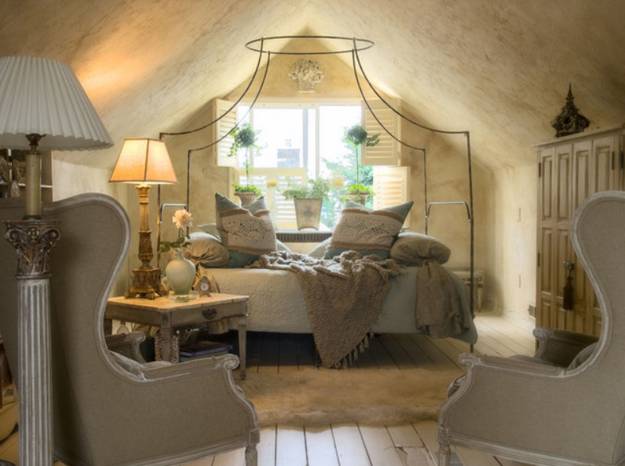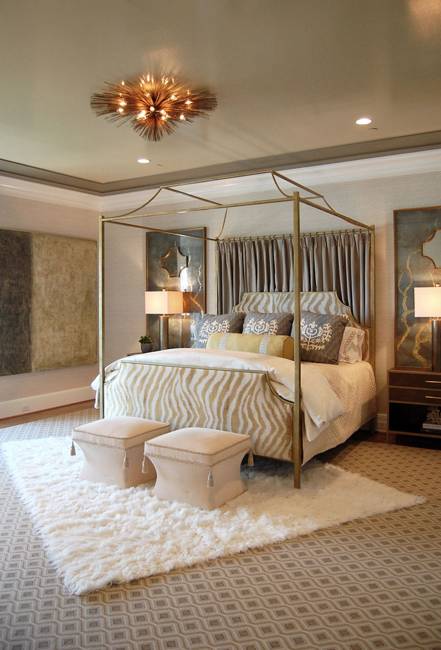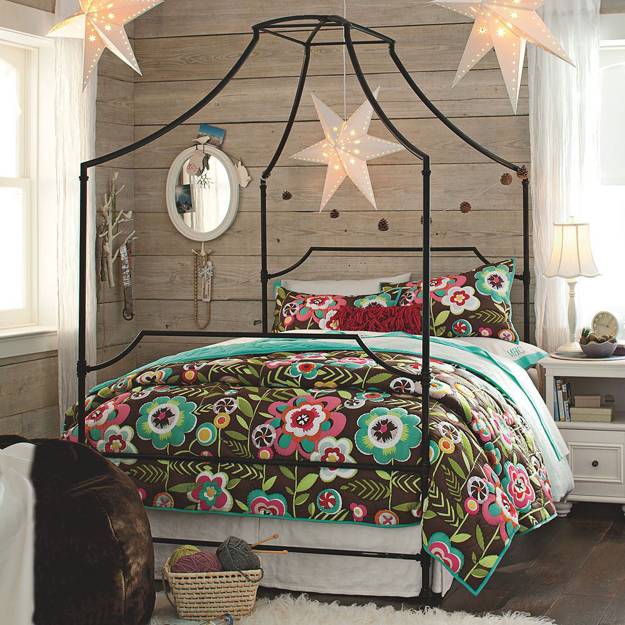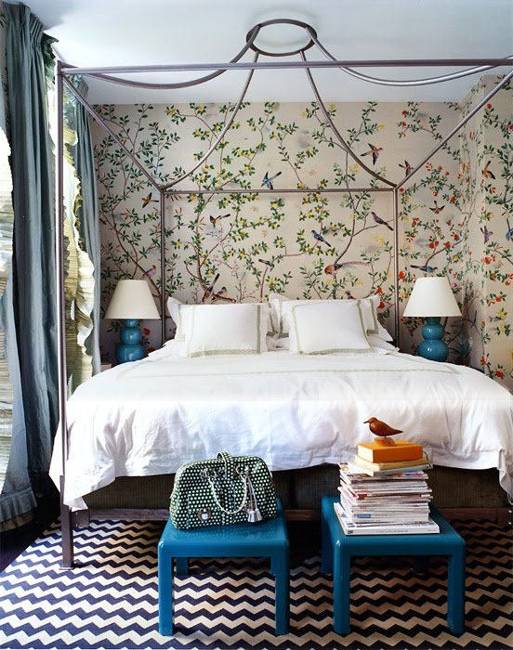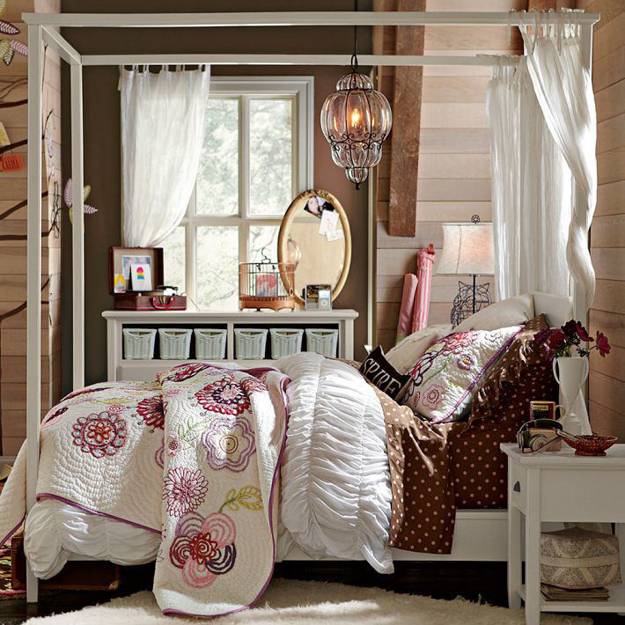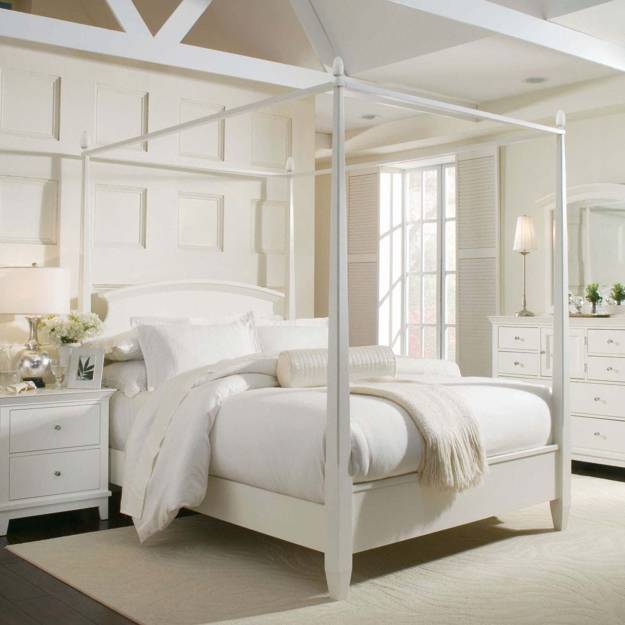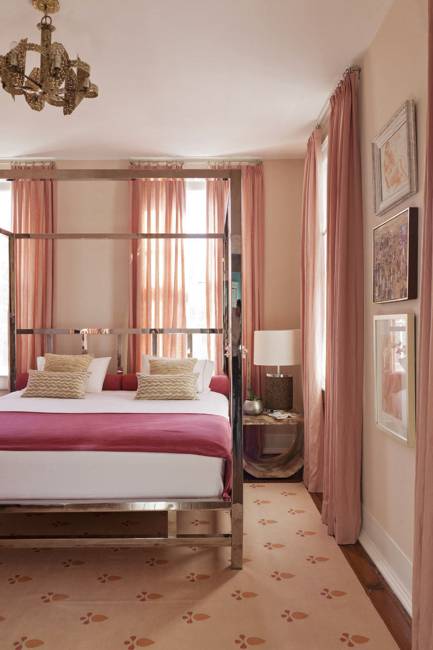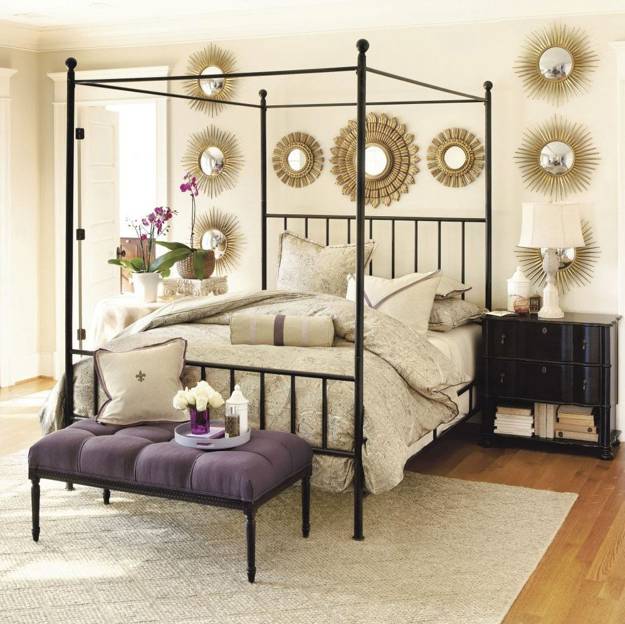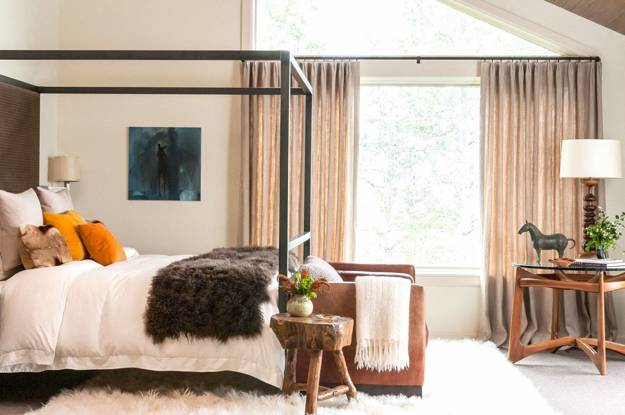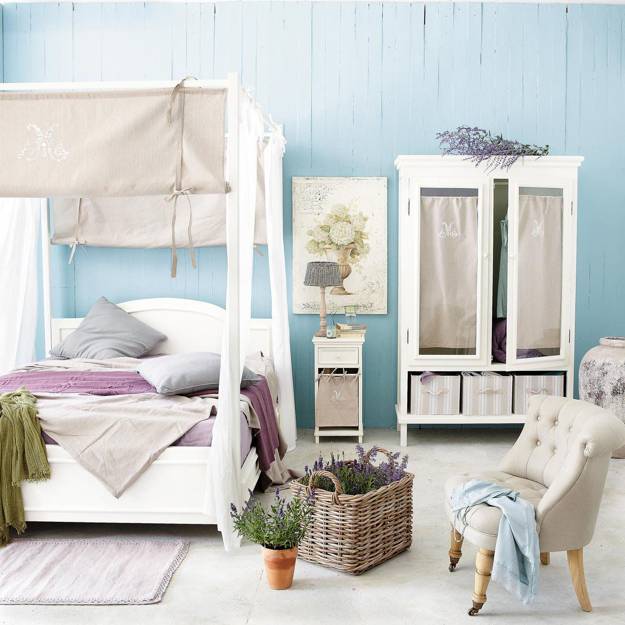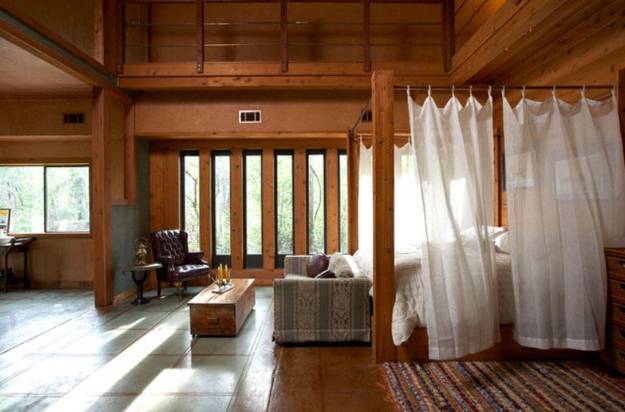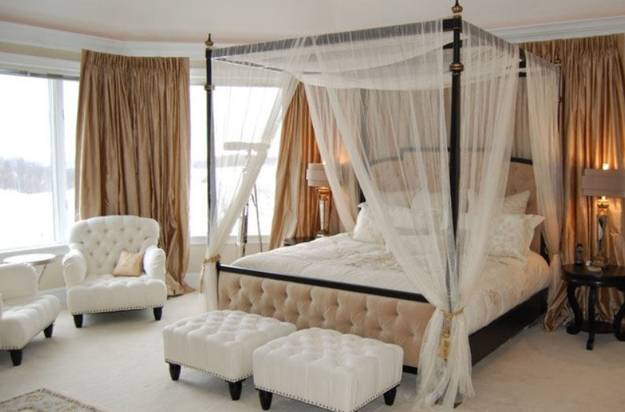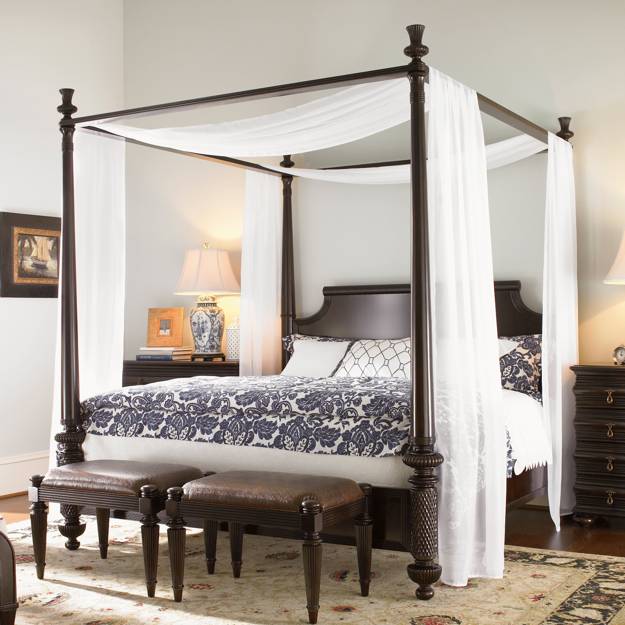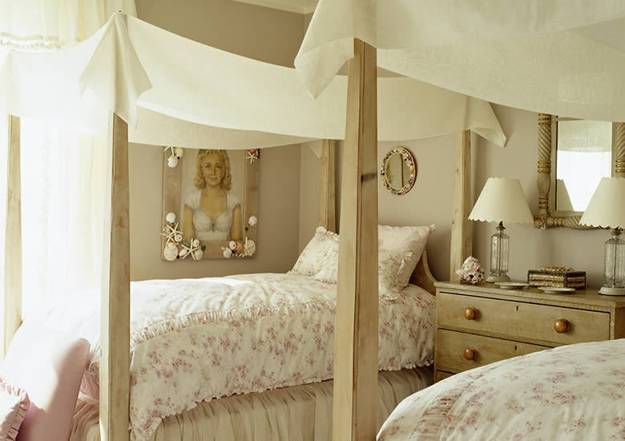 Posted: 20.05.2014 by Decor4all