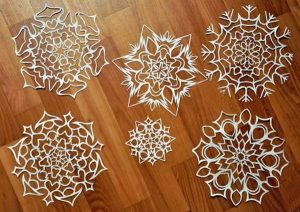 Christmas crafts are excellent ideas recycling paper, fabrics and wood. Making Christmas crafts saves money and offers wonderful activities your can share with your friends, children and family members. Paper crafts make excellent gifts and unique handmade Christmas decorations that turn your rooms into a winter wonderland.
Paper snowflakes are beautiful. These graphic instructions show how to make these winter holiday decorations and may inspire you to experiment with different paper, sizes, colors and shapes, creating fine artworks for Christmas decorating.
Paper snowflakes bring an elegant decorating theme and universally appealing winter images into your home. You can start a Paper Snowflake Making contest, encouraging your children be creative and enthusiastic.
Making paper snowflakes for inexpensive Christmas decorating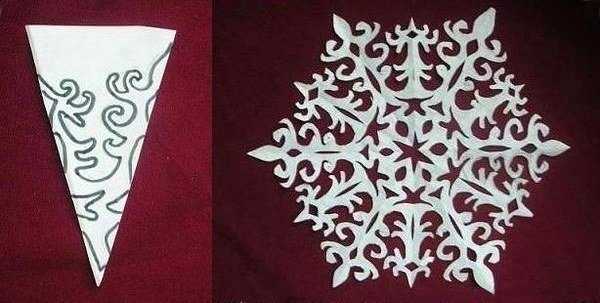 Paper snowflakes are unique and delicate winter holiday decorations for Christmas and New Years Eve party or any special event in winter. They look weightless, while adding fabulous lace-like designs and color to holiday decor.
Quick to make, these decorations are cheap and eco friendly, perfect for eco homes. Snowflakes are marvelous creations that can be used for designing gorgeous Christmas garlands and wreaths.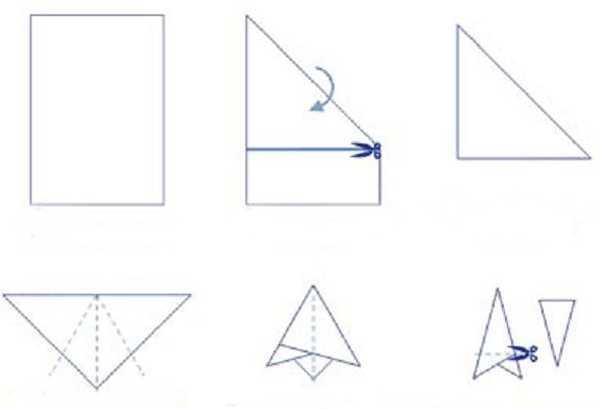 Snowflakes symbolize winter, bringing familiar shapes and creating soft, quiet and nostalgic atmosphere. These handmade Christmas decorations are ideal for any interior design styles and look fantastic with all room decorating color schemes.
Paper snowflakes, universally appealing winter holiday decorations
Last minute Christmas decorating ideas, 22 handmade Scandinavian designs
Making paper snowflakes is a way to keep old traditions live, creating sacred moments and happy memories that children will cherish for years to come.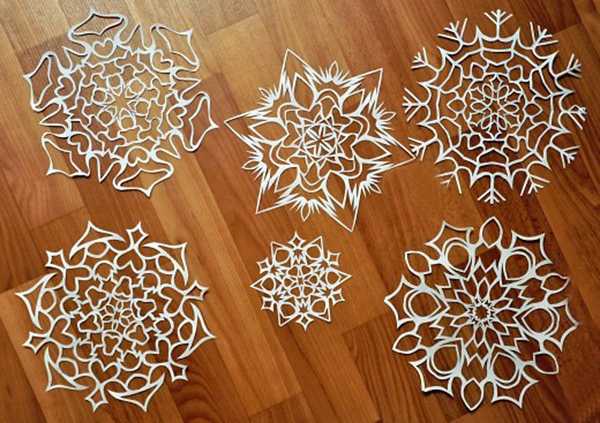 Posted: 07.12.2013 by Decor4all