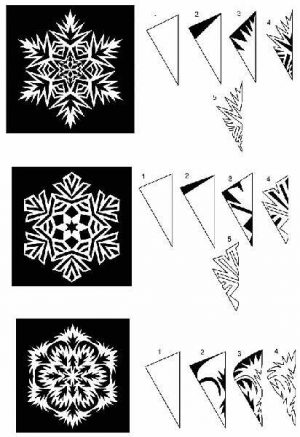 Paper snowflakes are gracious and weightless handmade Christmas decorations that create a fantastic display. These universally appealing winter holiday decorations add amazing and unique designs, fresh white color and symbolic images to holiday decor. Paper snowflakes are gracious, easy to make, elegant and cheap home decorations that dramatically transform your rooms in winter.
Paper snowflakes are excellent window decorations. When moisture condenses and freezes on a window,  it creates the lacy patterns. Grace your windows with paper snowflakes, attaching them randomly to the glass. Hang them or use them as Christmas decorations on holiday tables.
A Christmas wreath with paper snowflakes is great for door and wall decoration.You can make snowflakes of thin or thick paper in white, light gray and blue colors or any color you like and use cheap and gorgeous handmade Christmas decorations for any winter holiday event.
Making paper snowflakes for winter holiday decoration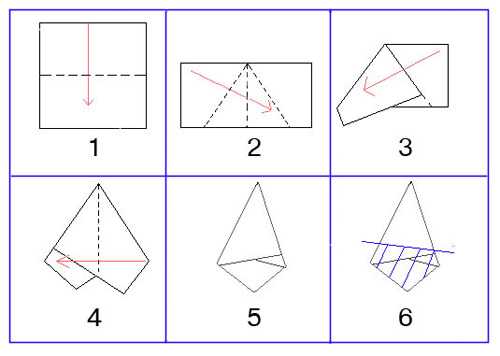 Making paper crafts, especially snowflakes, are wonderful activities for kids and adults. Kids can happily occupy themselves cutting out dozens of paper snowflakes for Christmas decorating.
1. Fold the square-shaped piece of paper
Start with a square piece of paper. Fold the paper in half diagonally to make a triangle. Fold it again into another triangle. Fold the triangle in half again, so the pointy corners meet.
2. Fold into thirds
Fold your triangle into thirds and make adjustments. You may need to adjust paper folds a little to get the sides to match up, so do not crease the paper until the folds are just right.
3. Cut across bottom
Cut across the bottom of your paper so it is straight. Cut a wavy or zig-zag lines into a triangle. Cut the folded paper with variations of straight and curvy lines.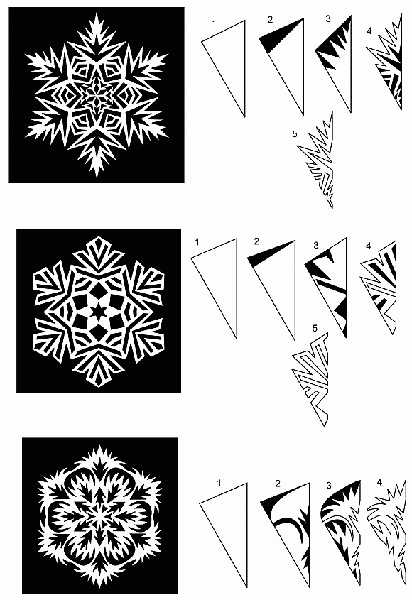 4. Making various snowflakes for Christmas decorating
Be creative with your paper snowflake designs and experiment with different sizes, colors and shapes of cutouts, making various paper snowflakes for winter holiday decoration and adding a personal touch to these beautiful handmade Christmas decorations.
Simple window decoration, paper craft ideas for Christmas decorating
Mini hats, simple Christmas crafts and cheap handmade Christmas decorations
22 miniature Christmas trees made with decorative fabrics, lace and yarn

Posted: 15.12.2012 by Decor4all