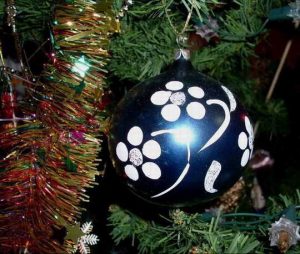 Old Christmas decorations, antique ornaments, Christmas tree tops and garlands, are a great way to bring vintage style into your home for winter holiday season and save money on Christmas decorating, spending more on presents, fun and delicious food. Here are tips for unique vintage Christmas decorating that will help people who are loss on how to give their home a festive look with old Christmas decorations.
No need to buy expensive Christmas decorations. Try reuse and recycle existing ornaments. Upcycle old Christmas decorations in a creative way or add antique Christmas tree decorations and Christmas cards to your rooms, saving time and money this winter while creating bright and beautiful holiday decor.
Old Christmas tree decorations and Christmas cards are an economical way to add charm and original designs to your winter holiday decorating. Old Christmas tree decorations and images on Christmas cards of holiday seasons from long ago evoke precious memories and create charming nostalgic look, perfect for peaceful and relaxing winter holiday decor.
Modern Christmas decorating and Christmasworld color trends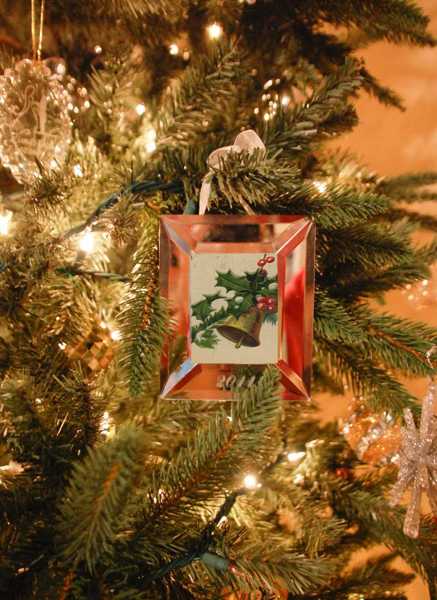 Antique Christmas decorations and your old ornaments, combined with Christmas cards, pine cones and handmade crafts remind of a simpler times and make holiday decoration easy and stress free.
Use Christmas cards you have received from friends and loved ones from the past several decades stored away somewhere in the attic. Use Christmas cards that you have not had a chance to send anybody. Precious images in vintage style, combined with antique and old Christmas tree decorations create stunning displays that will delight your family, friends and loved ones.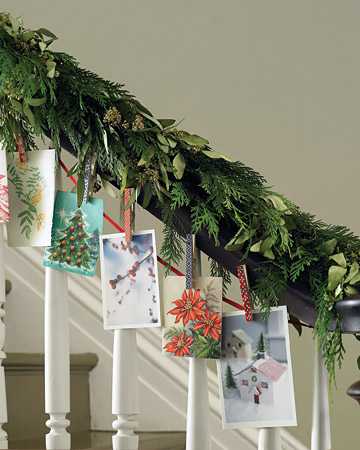 These Christmas decorations make a fantastic conversation piece. Old Christmas tree decorations and Christmas cards can be used for any room decorating, bringing back cherished memories to your loved ones who see them.
7 simple craft ideas, easy to make handmade Christmas decorations
22 miniature Christmas trees made with decorative fabrics, lace and yarn
Another way to decorate with vintage Christmas tree decorations and old Christmas cards is creating a gorgeous displays with pretty antique cards and Christmas ornaments from the 1940s and 1950s. Antique Christmas decorations showcase amazing details, simple beauty and elegance bringing winter scenes into modern holiday decor.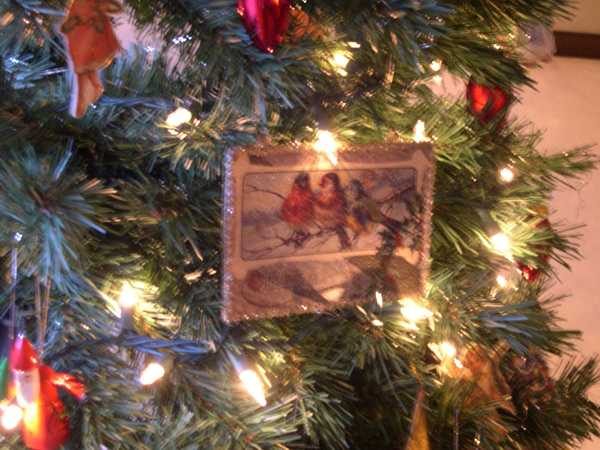 Antique Christmas cards can be framed. They look fabulous in small and simple picture frames. Hang these nostalgic winter images in a cluster in your living room, or display them all on a mantle with antique Christmas tree decorations or your old ornaments and garlands, creating wonderful, very festive, meaningful and elegant Christmas decor.
Mini hats, simple Christmas crafts and cheap home decorations
Making wreaths for winter decorating, 15 door decorating ideas
Old Christmas tree decorations and antique Christmas cards from long ago give a great opportunity for artistic  recycling and designing beautiful winter holiday decor without spending money. These unique Christmas decorations create a look that is personal and precious, perfect for Christmas time, which is about love and family.
Posted: 28.11.2012 by Decor4all