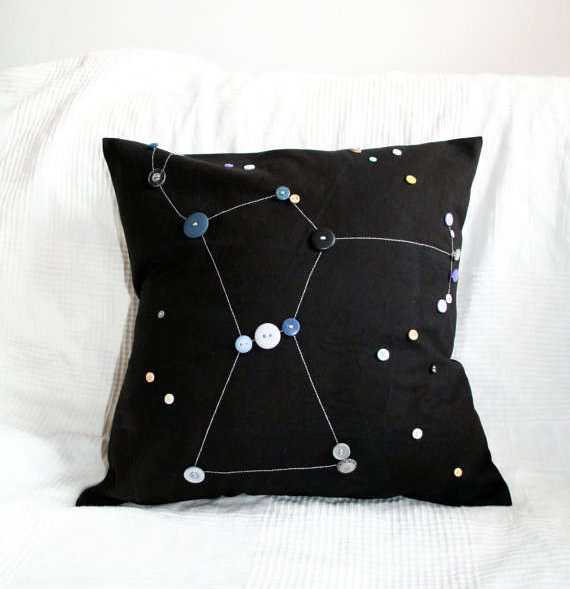 Making pillows with black fabric and bright buttons, handmade decorative accessories for home

Constellation pillow covers look unique and unusual, adding character and personality to room decor. Handmade pillow covers, like this Orion Constellation Pillowcase, reflect interests of home owners and demonstrate their talents, bringing interesting and creative themed decorations into living spaces.
The Orion Constellation Pillowcase is great decorative accessory for any aspiring astronomers or future astronauts. Constellation pillow covers can be used in any room, but they look especially wonderful in a teenage bedroom or home theater.
The black pillow covers with constellations make nice gifts and decorative accessories. Sewn colorful buttons look fantastic on black, creating the shape of the constellation. The Orion constellation is one of the most memorable constellations in the sky as it houses some of the most bright stars in our visible galaxy.
Handmade decorative pillows with constellations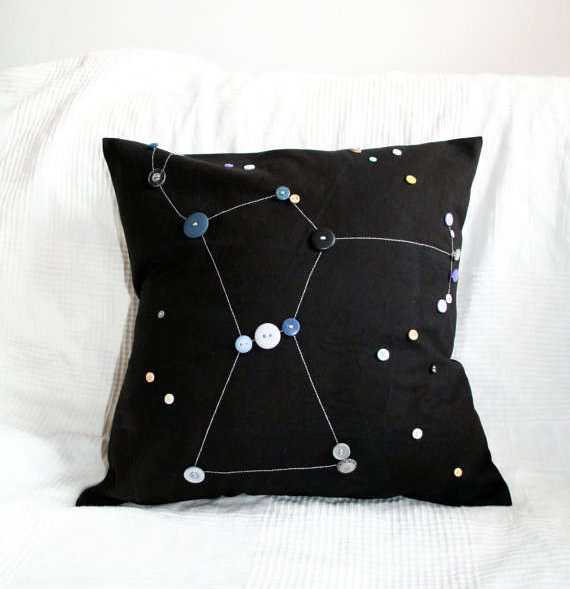 The Orion Constellation Pillowcase is an adorable and inspiring craft idea for creating personalized, surprising and interesting decorative accessories for your room.
Decorative pillows with constellations feature attractive and fresh designs that add fun to any home decor ideas.
10 creative fabric appliques transforming plain decorative pillows
Decorative cushions, food inspired designer pillows
Handmade decorative accessories and gifts for creative home decor
Handmade decorative pillows with constellations make very special gifts for anybody who appreciate the beauty of the night sky. Decorating plain pillow cases with constellation patterns is a great way to demonstrate your talents while creating amazing decorative accessories for home.
Making pillows Pumpkins of decorative fabrics, bright fall craft ideas
15 handmade decorative accessories recycling old scarves and left over fabrics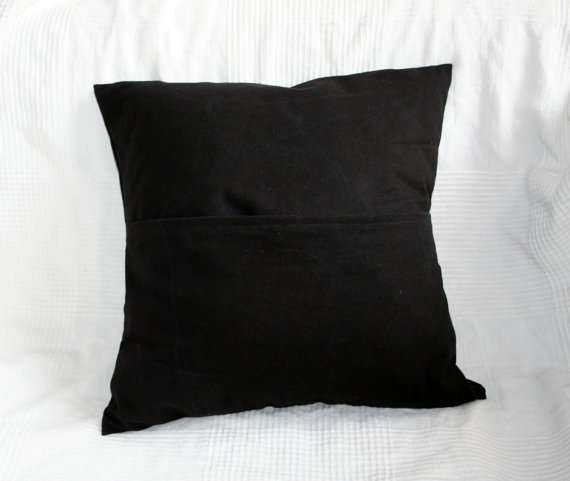 Posted: 08.01.2013 by Decor4all