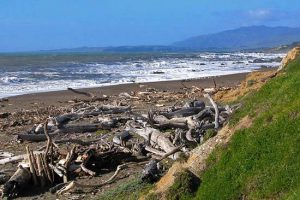 Eco-friendly table decorations, sculptural shells, driftwood and coral-like pieces beautifully dress up tables. Medium size seashells and small driftwood pieces, collected in a glass vase make inexpensive, creative and impressive table decoration for environmentally friendly homes, inspired by ocean beaches and waves.
Surround the glass vase, filled with tiny seashells, small beach stones or sand, driftwood sticks and a pillar candle, with larger seashells and driftwood pieces for a dramatic table centerpiece and home decorating ideas. If you love anything that reminds of a beach, seashells and driftwood craft ideas are perfect for your home decoration. If you live close to a beach, you can go for a walk and collect lovely driftwood pieces for unique, very personal and natural table decorations. Incorporating beach rocks, seashells, sand and driftwood into your room decor saves money on home decorating in eco style.
Driftwood can be bought from local artisans and craft shops also. Small things for crafts can come from your vacation on the sea, ocean beach or near a river. Broken tree branches and wood pieces after being in the water for a long time look gorgeous and authentic, make wonderful, environmentally friendly home decorations and provide excellent material for beach inspired craft ideas.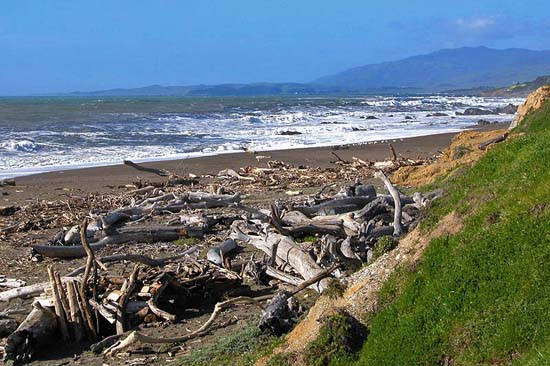 Craft Ideas for table decoration
Table decorations, charming table decorating with fabric
Caps for cups, lovely kitchen accessories and table decorations
French decorators like to use ocean beach stones, river pebbles and driftwood for beautiful table setting and unique, nature inspired table centerpiece ideas. German and Swedish decorators use beach stones, river rocks, small driftwood pieces, and seashells for a decorative top layer for flower centerpieces, creating charming and unforgettable table decor in eco style.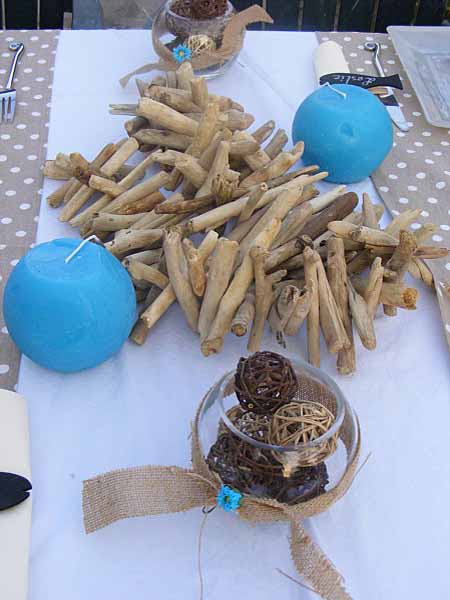 Simple driftwood craft ideas for kids and adults are excellent for creating unique furniture and room decor accessories for the environmentally friendly home. You can cut, shape, glue and even paint driftwood, creating an unusual and stunning wall, door or table decorations, but natural look, irregularities, light gray and grayish brown colors of driftwood adds more charm to your eco-friendly home decor.
Simple glass painting design ideas, vase or wine glass painting
Yellow flower, eco craft ideas for floral table decoration
Wall, door or table decorations, made of small beach stones, seashells and driftwood add attractive natural colors to room decor and help create a simple, elegant, bright and breezy atmosphere in eco-friendly homes. Table decorations and centerpieces, made of small beach stones, seashells, and driftwood sticks look organic, interesting and inspiring, making dinner party table decor feel more relaxing and inviting.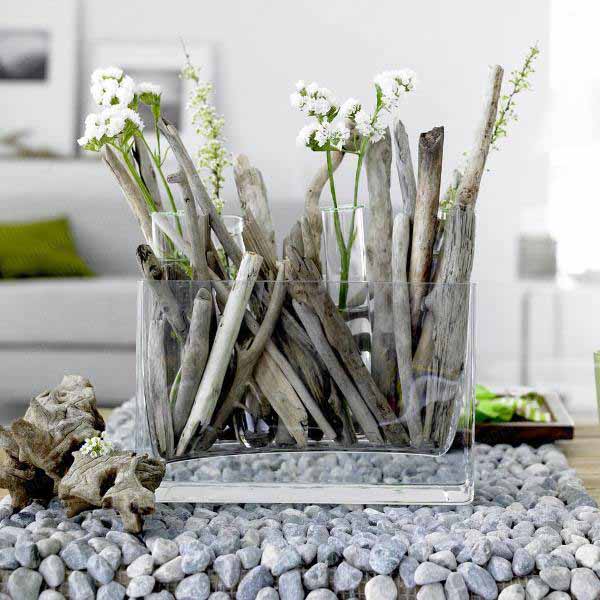 Table decorating ideas in eco style
Beach pebbles table decoration in white and turquoise colors
Candle centerpiece ideas, table decoration with fall leaves and candles
– beach inspired table decorating ideas
Beach stones, seashells, and driftwood, all personally found on the beach, create very personal table decorations, offer simple craft ideas for kids and adults and inspire charming table centerpiece ideas for shabby chic beach house feel. Driftwood craft ideas are excellent ways to keep warm memories of summer alive.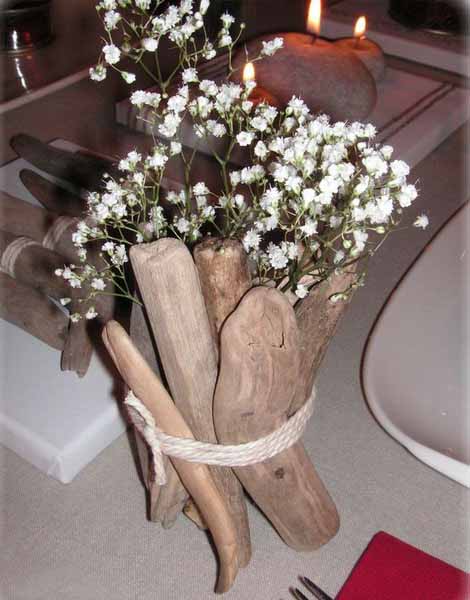 Each piece of driftwood is unique. Drift wood craft ideas celebrate natural materials and add soft, light colors to table decor in eco style. Beach pictures, kitchen counter or coffee table decorations, fireplace mantel, place settings and table centerpieces, made of beach stones, seashells, and driftwood, are just a few attractive eco ideas for decorating rooms in your home in relaxing and beautiful style.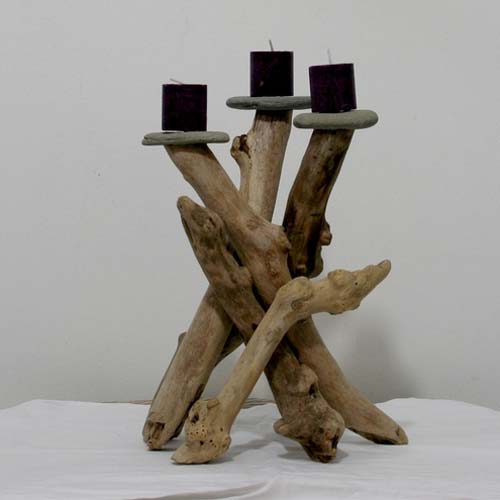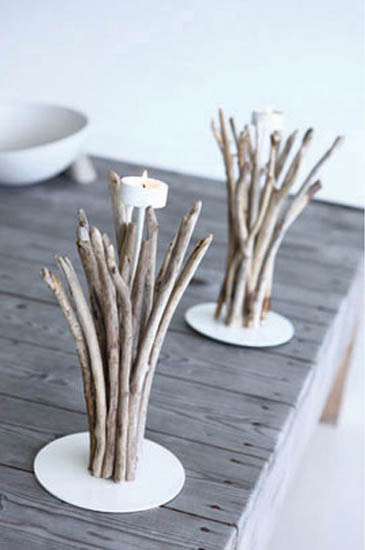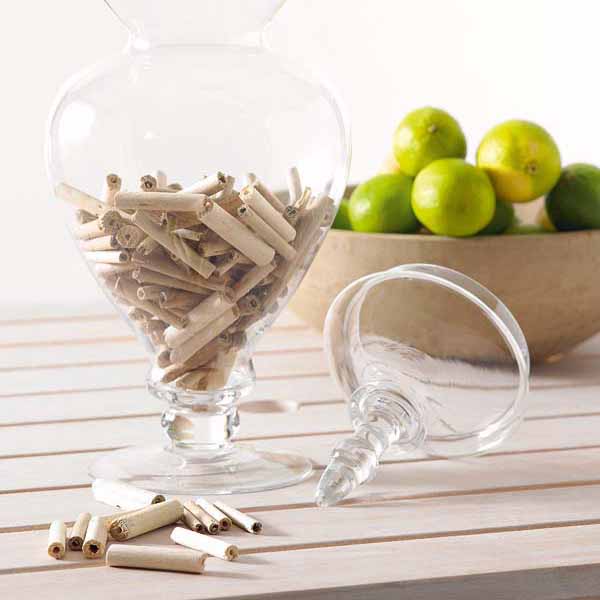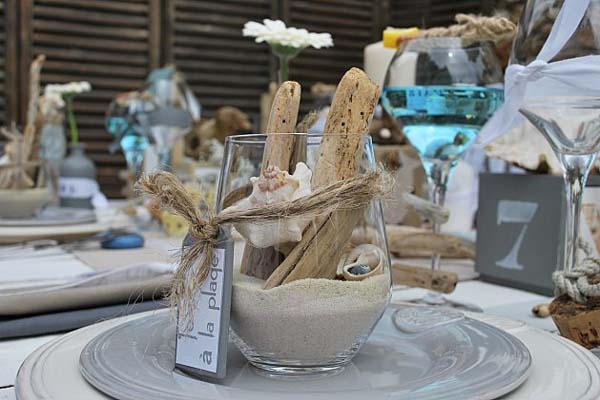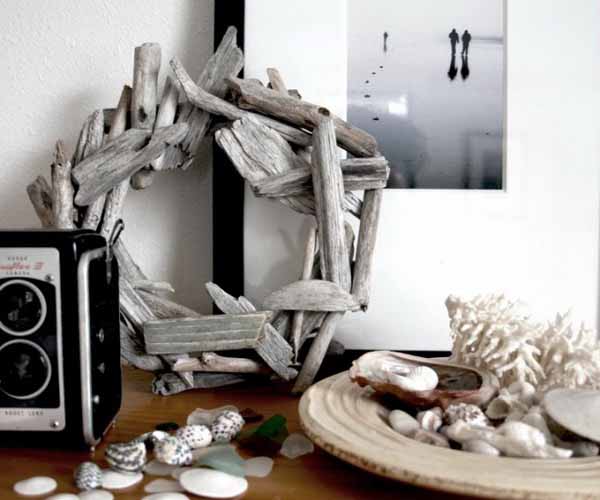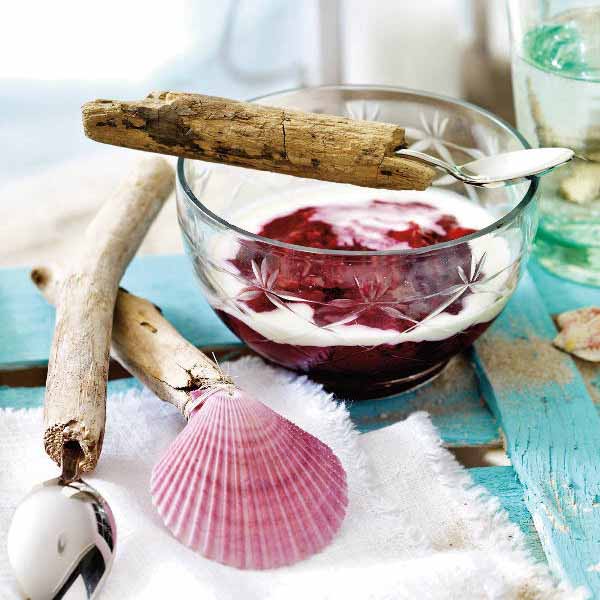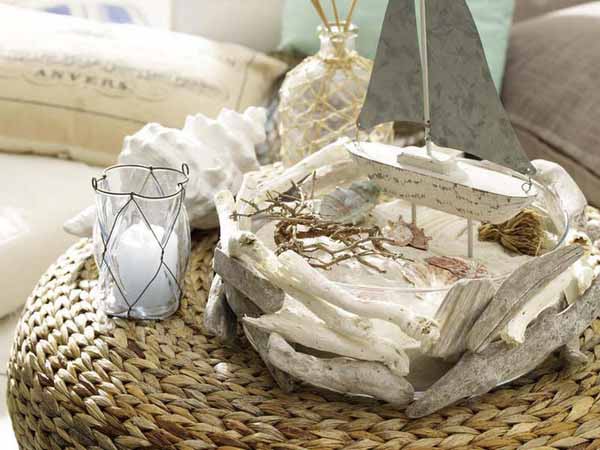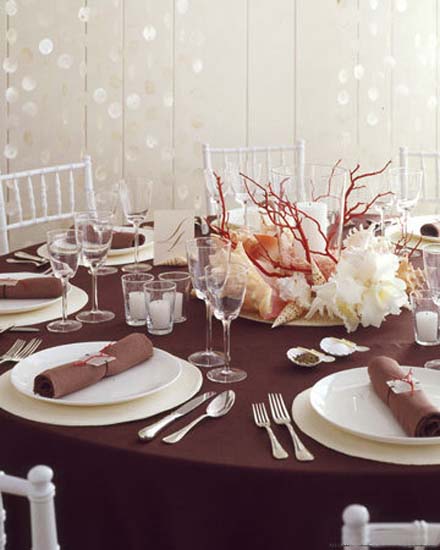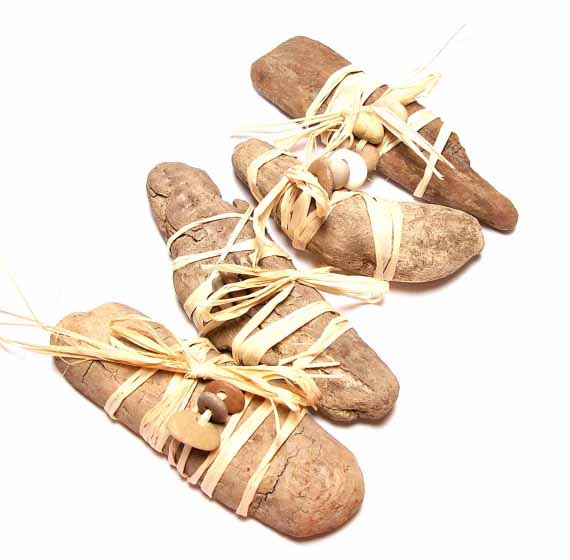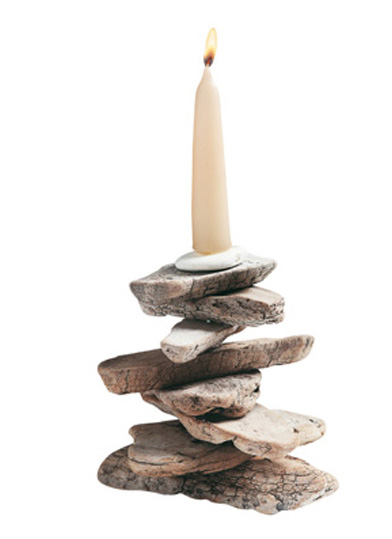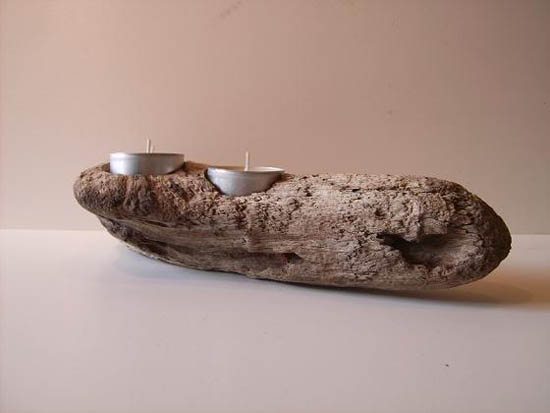 Posted: 15.09.2017 by Decor4all