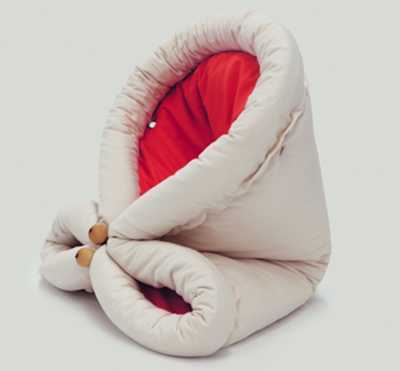 Large pillows that turn into sleeping bags or contemporary seats look like toys, playful and adventurous, perfect for lazy living. Creative and decorative home accessories impress and delight with surprisingly simple and elegant  design, pleasant color combinations and textures of modern home fabrics.
This innovative large pillows Blandito are ideal for times you need a break. They look cute and will comfortably fit your body, wrap it and hug with love, offering comfortable pads or seats. These large pillows, that can be quickly transformed into sleeping bags or low contemporary seats, are created in OradariaDesign studio, www.oradariadesign.com/, based in Florence.
This wonderful home accessories showcase interesting design, connecting abstraction to reality by unusual and creative forms. Italian designers love to reform ordinary daily routine and transform ordinary objects into personal and intimate, creating new representations of every day life.
Large pillows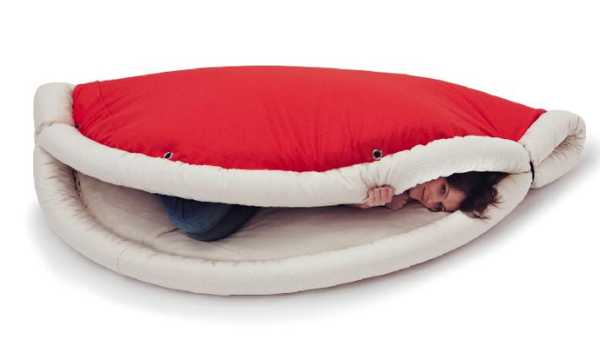 Large pillows Blandito are on sale for 359 Euros. Soft pads demonstrate wonderful design for kids rooms, showing the beauty of simple decorative accessories in a surprising way. These large pillows are a blend of research and innovation, observation and experimenting, presenting a great home decor items that kids and adults will enjoy.
Large pillows Blandito can be used as huge soft pads for play on the floor. They can be converted into contemporary low seats. They will work as a mattress for a guest. these decorative accessories are appealing and functional, warm and soft, comfortable and interesting. The large pillows are available in various color combinations and three sizes – 150 cm, 180 cm and 200 cm in diameter.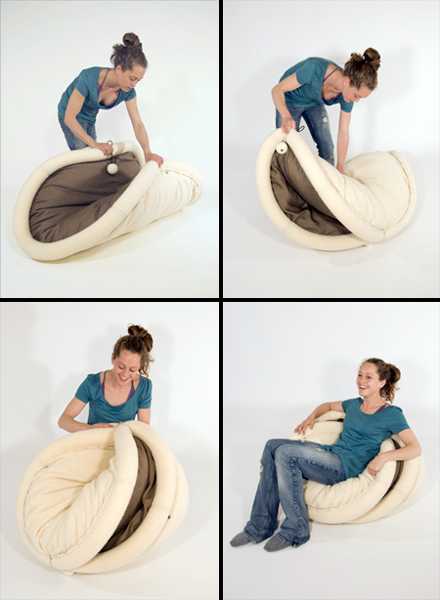 If you like to make your own pillows, these huge pads are excellent inspirations for DIY interior decorating projects.
Giant Sleeping cat couch, unique furniture and large pillow by Unhold
Decorative cushions, food inspired designer pillows
Modern home decorating ideas, decorative pillows from Studio Vertijet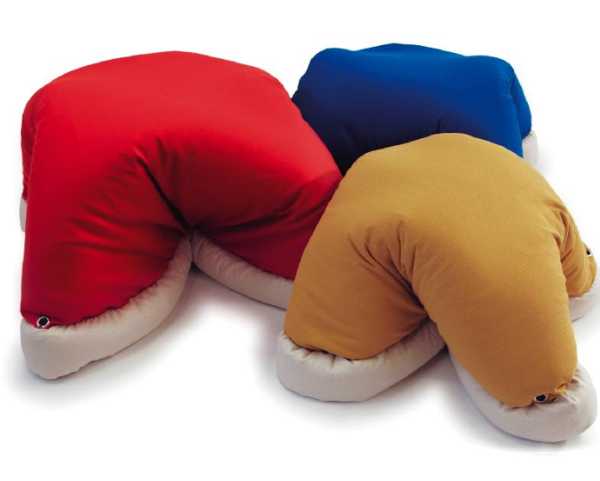 Posted: 17.01.2013 by Decor4all