Modern window treatments bring change, elegant look and freshness into dining room decorating. Changing window curtains and blinds for different seasons and special occasions is a great idea. It creates totally new dining room decor and dresses up windows in style. Some dining rooms look gorgeous without curtains also. It is up to you how to decorate your home interiors for all seasons.
Modern window treatments are wonderful, very decorative and inexpensive. Modern window curtains and blinds are impressive and cheap home accessories that allow to personalize dining room design and enhance your interior decorating style. Decor4all offers a few ideas for dining room decorating with curtains and Roman shades in various designs to create a certain mood in the room and provide more privacy in elegant style.
Window curtains create a beautiful background for modern dining room decorating and enrich interior design with texture, color and decoration pattens. Dining room curtains come in different materials and designs. Traditional curtain panels and Roman shades look classy and elegant.
Window curtains for dining room decorating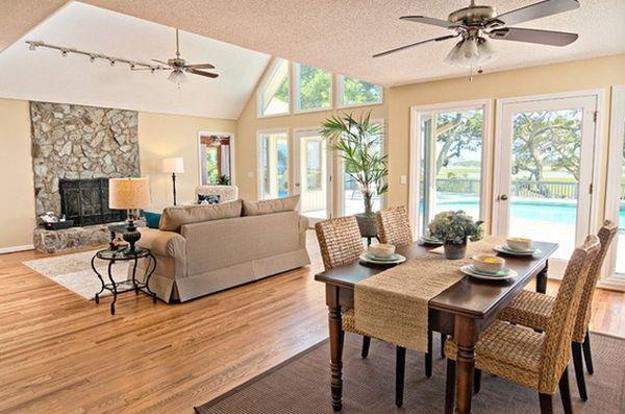 By visualizing the room decorating result, you can select the best window curtains for your dining room decorating and choose the right texture, color and design style for your home. You can create different looks by changing your window curtains in your dining room and beautify your room decorating.
In order to change up the atmosphere in your dining room is important to change window curtains,          bringing new decoration patterns, color, texture or design into your room decor. Window curtains are a simple, elegant and effectively way to change the entire look of your dining room decorating.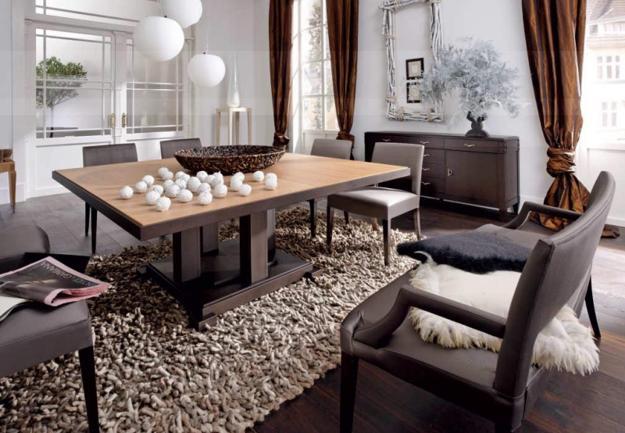 You can have a couple of sets to enjoy holidays and experience formal occasions, to decorate your dining room for different seasons and special family events, adding more fun to exciting times in our life. Modern curtain fabrics and designs bring interest, depth and richness into your dining room decor in a very affordable way.
Kitchen curtains, smart window treatment ideas
Classy Roman shades and traditional curtain panels can easily change your dining room decor. Different materials and colors add unique look to modern window curtains and turn them into beautiful home decorations.
Deep rich colors, combined with neutral color tones, light neutral colors or pastel window curtains with some elegant detailing in it look fabulous in dining rooms. Soft white curtain panels and Roman shades with a romantic sewn pattern are gorgeous and versatile.
15 classy window decorating ideas, balloon curtains
Window curtains allow to change your dining room decorating color scheme without painting walls or buying new furniture. Switching for a new set of window curtains refreshes dining room decor while saving money and creating new mood in the room.
Dining room decorating without window treatments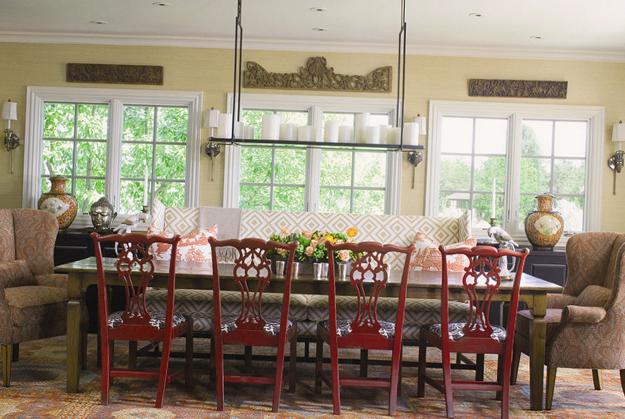 Dining room decorating with curtain panels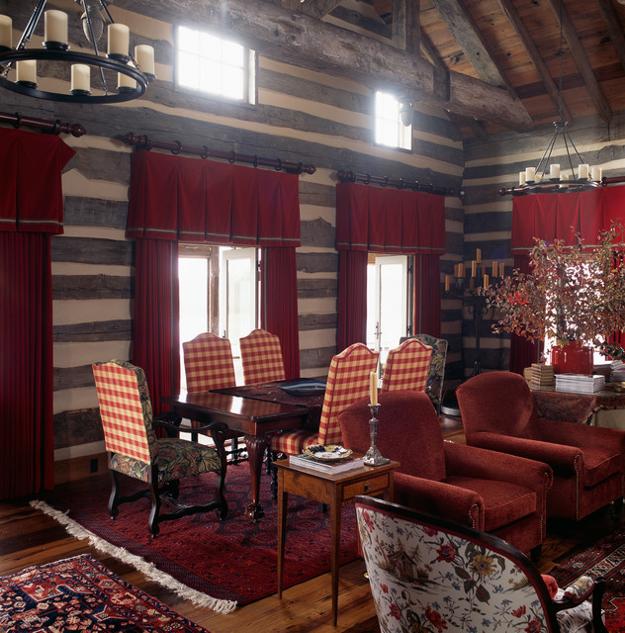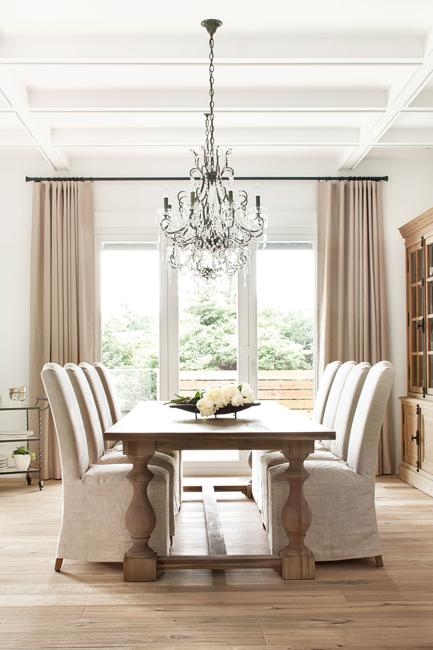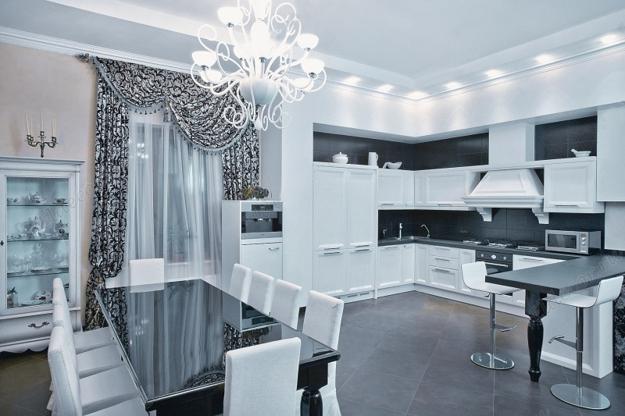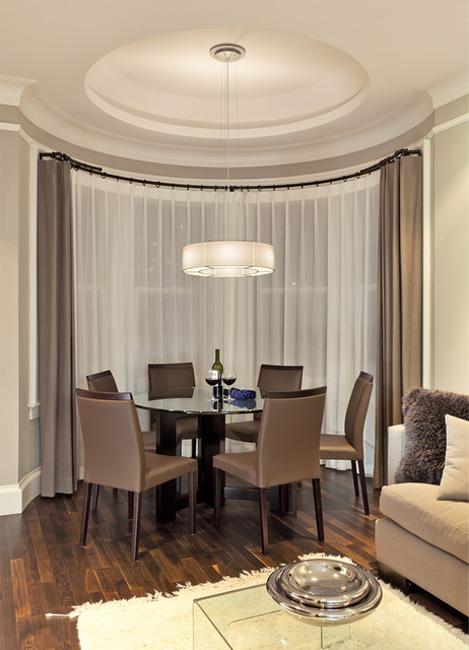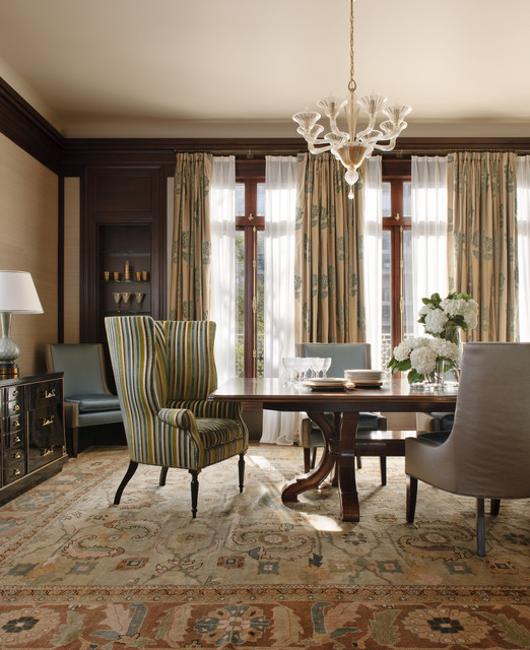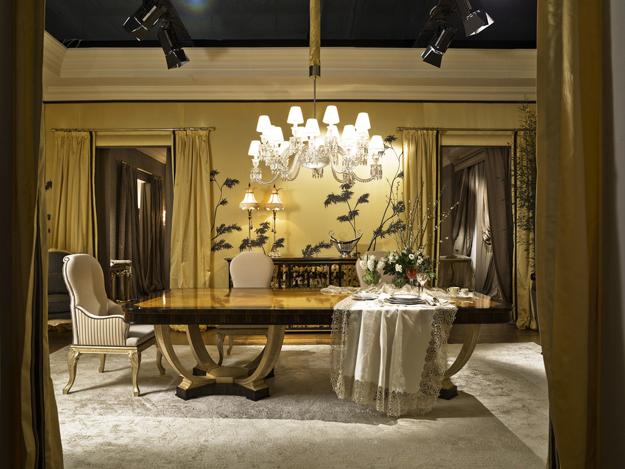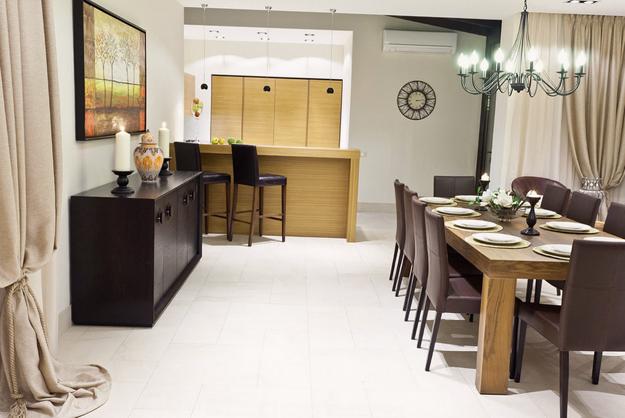 Dining room decorating with Roman shades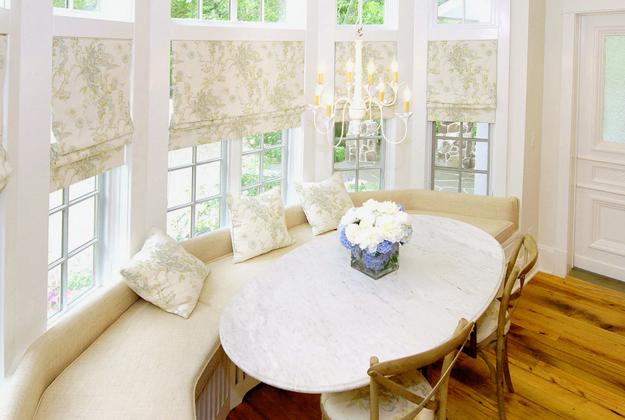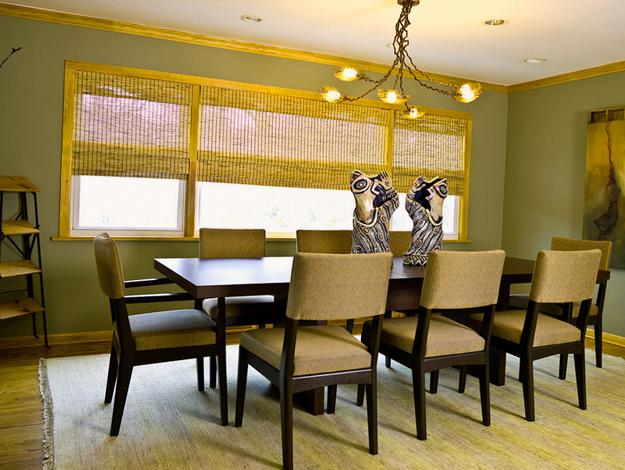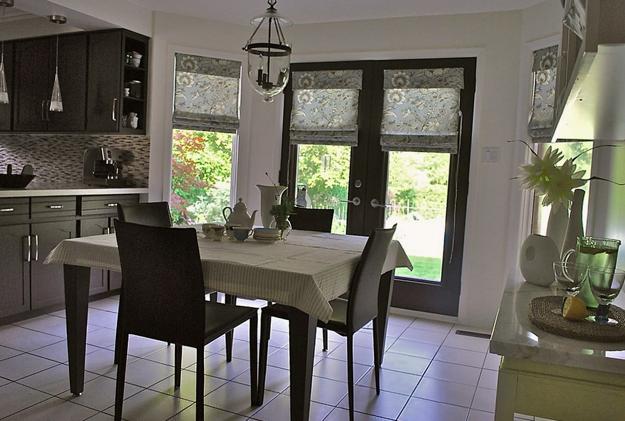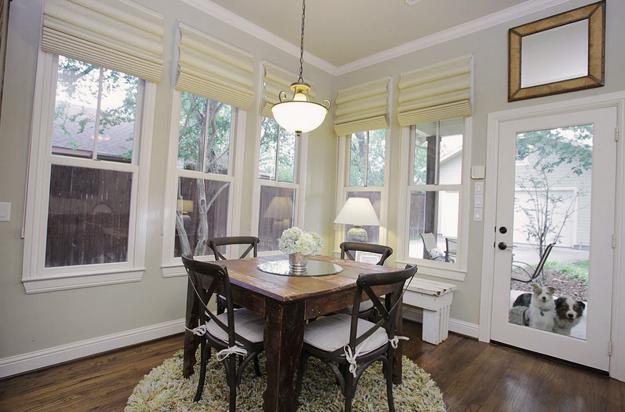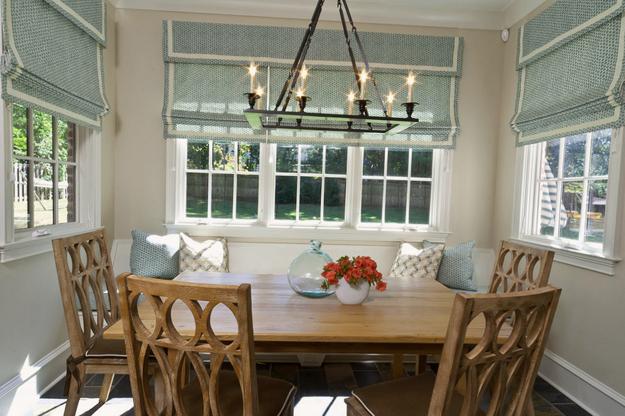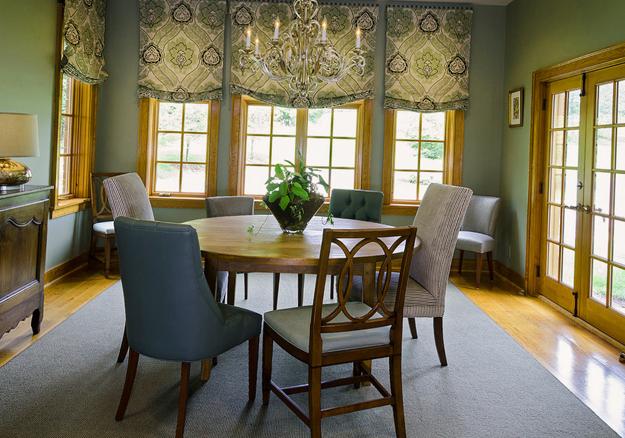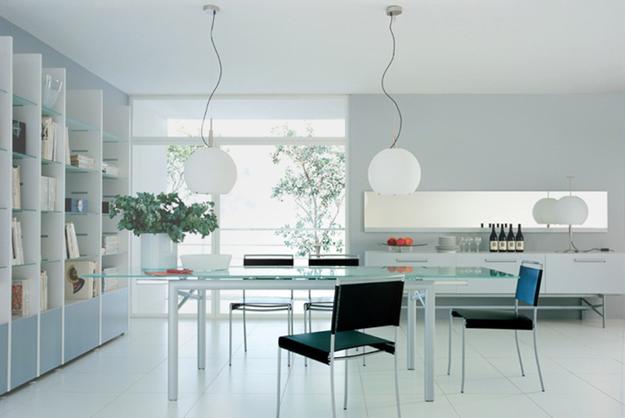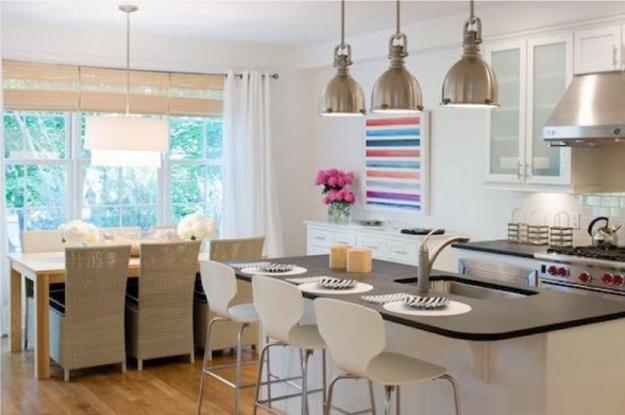 Posted: 03.05.2014 by Decor4all