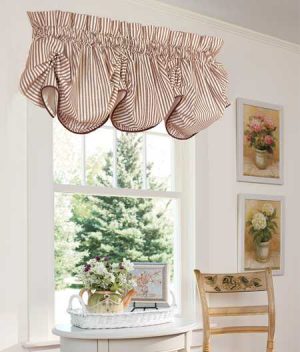 Window decorating ideas in classic style are elegant and beautiful. Balloon curtains are a way to add chic and stunning designs to classic interior decorating style, bring more color into room decor and create attractive window curtains that are simple, comfortable, easy to make and sophisticated.
Balloon curtains can be made of short fabric panels, slightly ruffled at the bottom. Short balloon curtains made of light fabrics look romantic and very decorative, and add a splash of color to window decorating designs without blocking daylight or making interior decorating feel too formal.
Simple balloon curtains are suitable for any room decorating style. Lush window decorating ideas are about more complicated curtain designs with all sorts of charming details and decoration patterns, perfect for interior decorating in classic style or luxurious Baroque style.
Kitchen curtains, smart window treatment ideas
Outdoor curtains for porch and patio designs, 22 summer decorating ideas
Balloon curtains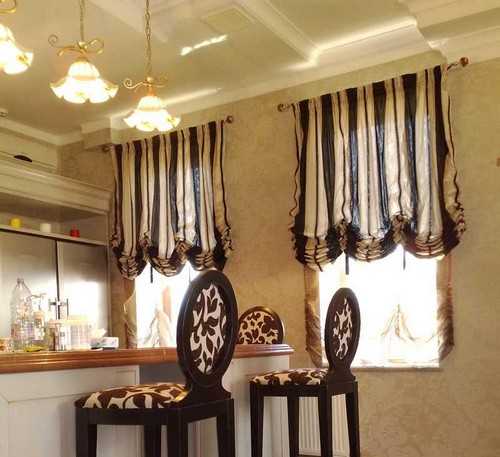 Balloon curtains look amazing with ruffles or lush design at the bottom. You can enrich these window treatment designs by contrasting colors, decorative tassels, fringes and cords. Playful ruffles set cheerful and festive mood in living rooms and kitchens, and add a romantic feel to bedroom decorating ideas.
Balloon curtains are functional and convenient. A cord, threaded into rings, allows to raise and lower the balloon curtains and adjust the amount of daylight coming into your room. A cord is not only a functional element of balloon curtains, it can be very decorative also.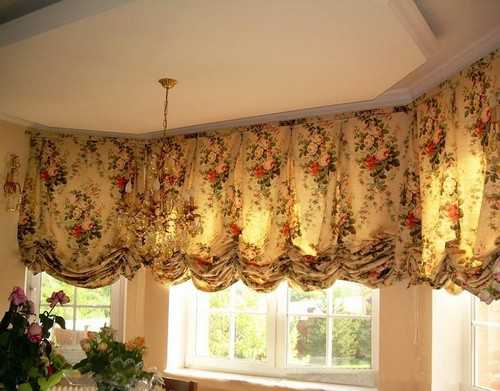 Balloon curtains can be used in interior decorating as separate accessories for the windows or can be adorned with lambrequins in contrasting color. They can be made of decorative fabrics in solid colors or with interesting decoration patterns.
How to create modern window decor, 20 window dressing ideas
15 handmade decorative accessories recycling old scarves and left over fabrics
Fabrics for balloon curtains
Balloon curtain fabric can  light and sheer, or silky, luxurious and expensive. The curtain fabric choice depends on the functional purpose of your window decorating. Easily draped decorative fabrics are the best for balloon curtains.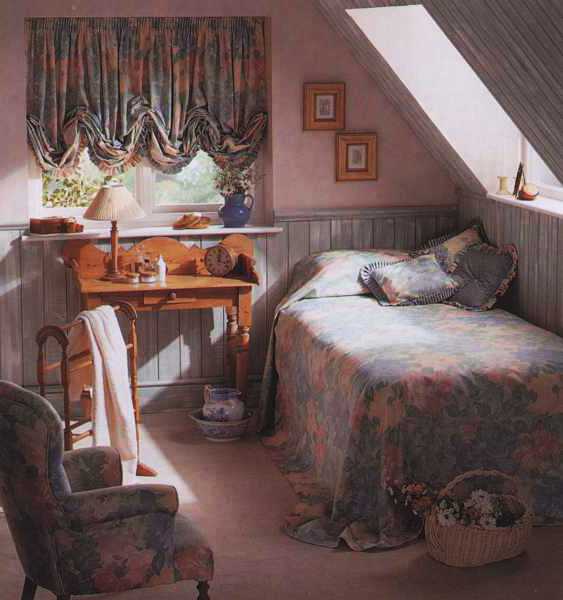 Balloon curtains are great for window decorating in living room and home office, kitchen and dining room. Gorgeous silky drapes add grace to interior decorating while creating stylish and luxurious room decor. Lush and voluminous ruffles, obtained at the bottom of the balloon curtains make interior decorating look fabulous, warm and inviting. Balloon curtains made of light and soft decorative fabrics are excellent for kids room decorating.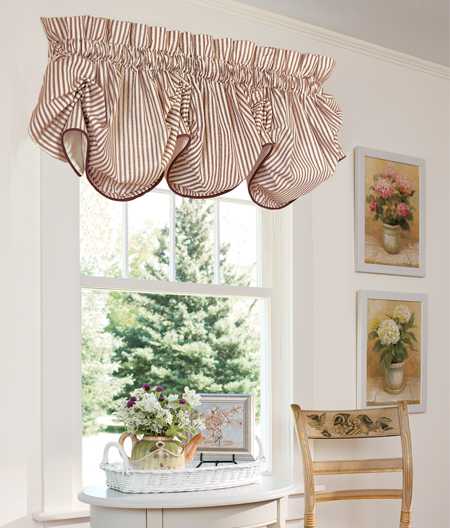 Balloon curtains colors and fabric patterns
Decorative fabrics in solid colors and with fine horizontal or vertical patterns showcase the beauty of window decorating designs, enhancing the classic style. Large details and fabric prints can be simply lost in ruffles. Pastel colors and neutral color shades, such as pale pink, milky white, light blue, lavender or pistachio tones, are versatile and offer pleasant color design ideas for your window decorating.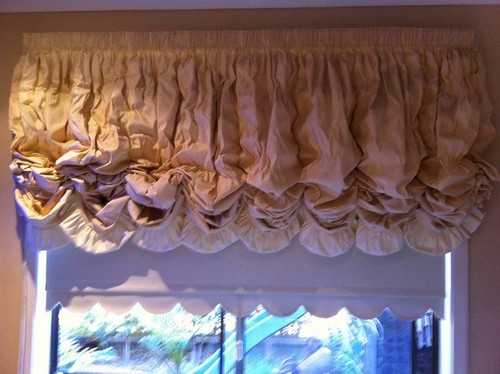 Posted: 27.11.2012 by Decor4all