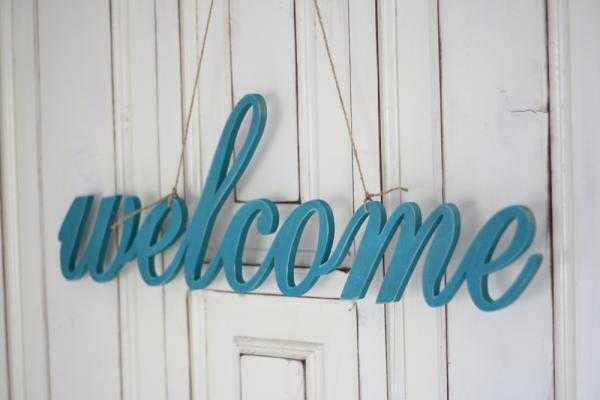 Wooden letter designs personalize interior decorating in a moment.  A wooden letter and a number are meaningful and original home decorations that are creative and simple to make. You can easily cut out thick and sturdy wooden letters, numbers and signs out of pieces of wood using a scroll saw or a simple handheld coping saw. Cut out the letter from the paper and then trace on your wooden board with a pencil. After cutting it out, sand and paint these unique home decorations in colors that match your interior decorating color scheme.
To hang your wooden wall letters and numbers, drill a hole in the top and add a ribbon. Also you can place alphabet wooden letters and numbers on the shelf or furniture since they will stand up on their own. You can also purchase metal screws for wooden wall letters and numbers, screw them into the wood and have a loop, or eyelet at the top to hand a ribbon.
You can buy wooden letters from craft stores very cheaply. A full set of pre-made alphabet wooden letters costs a few dollars. Wooden letters can be painted, covered with fabric or decorative papers, wood-burned, stained, collaged and decorated with plastic flowers, beads, buttons, pine cones, etc.
Creative ideas for interior decorating with wooden letters, numbers and signs
These attractive, elegant and charming wooden letters and numbers are designed at Shabby Shop, located in Kyiv, Ukraine and available from Shabby Shop on facebook.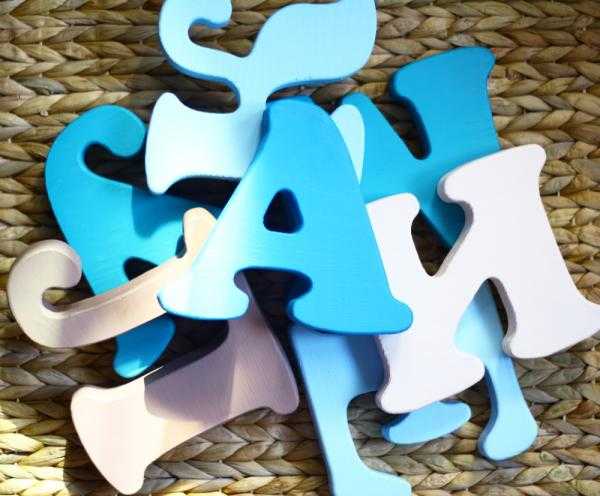 Wooden letter blocks and freestanding wooden letters are simple home decorations that look great on furniture and floor, shelves and window sill. If you like to use a wooden letter as a wall decoration, add a ribbon and you create a beautiful, meaningful and very decorative accent to hang on the wall for a fraction of the price of buying a store set. Plus, original wooden letters and meaningful numbers are great for personalizing interior decorating with a unique theme.
There are many creative and unusual ways of decorating with wooden letters. Fabric covered or decorated with small objects, sea shells or dried flowers, numbers and alphabet wooden letters look fantastic, offering stylish interior decorating ideas for any room.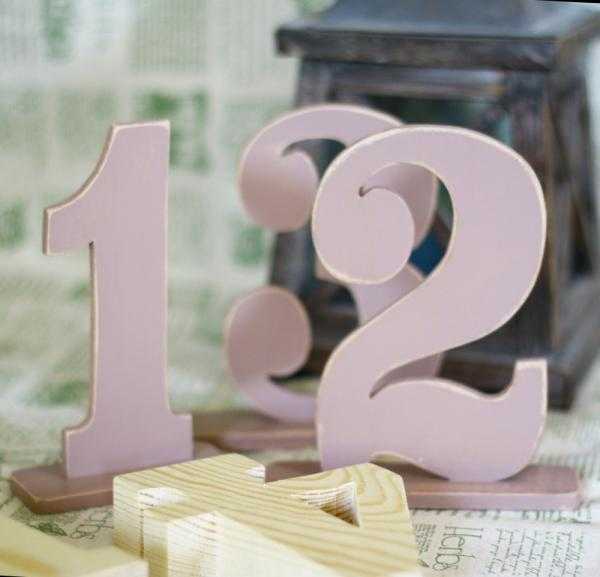 Trace your letters on wood. Cut them out and then cover with fabric. You can glue fabric on the back side or you can just use tape the fabric down in the back. Pierce a small hole in the center top and thread a ribbon through to hang on your wall.
Modern interior decorating with wall letters to personalize your home decor instantly
Wooden furniture decoration with stencils, 15 furniture painting ideas
There are many various styles of wooden letters, – cursive wooden letters and hanging wall letters, small and large wooden letters, unfinished and painted wooden letters. Alphabet wooden letters and numbers are great for craft projects and perfect as home decorations for  your family room, nursery, kids rooms, kitchen, bedroom and home office interior decorating.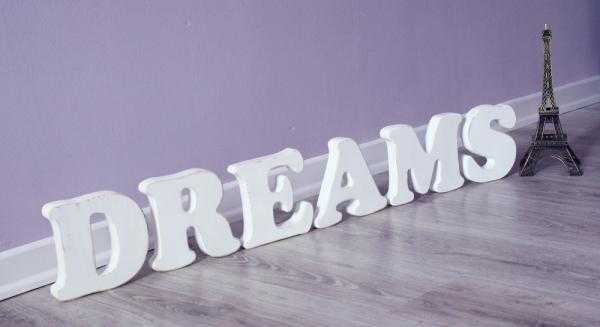 Also wooden letters and numbers make very special and unique gifts add warmth and meaningful design to personalized interior decorating.

Posted: 19.03.2013 by Decor4all