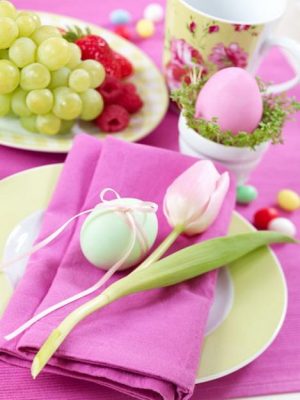 Pink and green color combinations, brighten up with contrasting creamy white and purple colors, are great for Easter decor and spring table decoration. White Easter decorations and fresh flowers, – pink and purple roses and tulips, look fantastic with tableware in white and green colors. Decor4all brings a few beautiful ideas for Easter decorations and table decor in pink and green colors to help you find the perfect, unique and creative color combinations that include the ideal for spring decorating pink and green colors.
Soft white, pink and green color combinations with purple accents offer great alternatives for Easter decorating. Interesting and fresh, pink and green colors are inspiring, beautiful and meaningful. They symbolize life and love, adding tender and bright touches to table decorating for Easter.
Pick the Easter decorations and tableware in white and green colors. Add pink and purple flowers you like to your beautiful Easter decor and enjoy bright color combinations that can be enriched with rich pink and deep purple color accents or light pastel green color tones.
20 ideas for spring decorating with blooming branches
7 purple-pink interior color schemes for spring decorating
Easter decorating with pink and green colors

Pale pink color tones and beautiful raspberry pink color hue, deep purple and light purple colors can be your first color choices for Easter decorating with white and green accents. When coordinated with Easter decorations and tableware in crisp white or creamy white colors, pale and bright green colors, the purple-pink and green color combinations look simply stunning.
Use white Easter decorations for spring holiday tables. White and green tableware will look fabulous with green leaves and rich accents in pink color.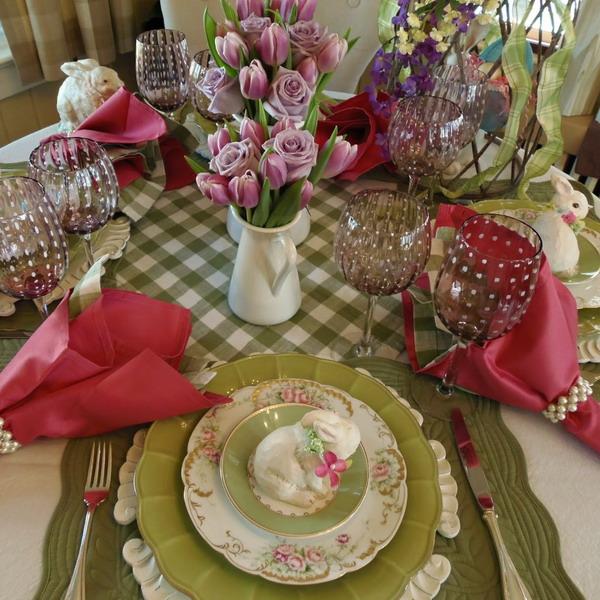 Rich colors for Easter decorating call for clutter free holiday table decor. Keep things simple and use just a few Easter decorations to create spectacular table centerpieces with fresh flowers.
25 spring home decorating ideas blending colorful flowers and creativity
3 centerpiece ideas for DIY recycling vases with fresh flowers
Choose neutral colors to enhance your festive table decor accents. Light and airy appearance will beautify table decorating for Easter and compliment your floral centerpieces and white Easter decorations effortlessly.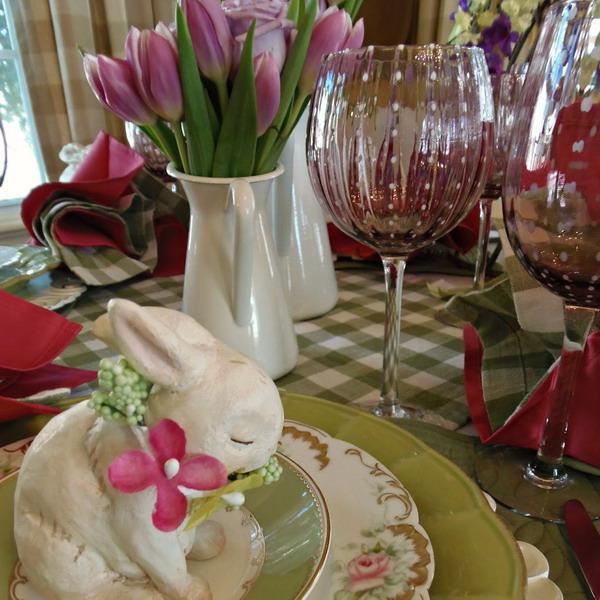 Not everyone can pick the perfect Easter decorating colors for their holiday tables that look good together with existing room decor. If you are looking for ideas for white-purple-pink and green Easter decorating in your dining room, here are gorgeous colors that create beautiful pink and green color combinations.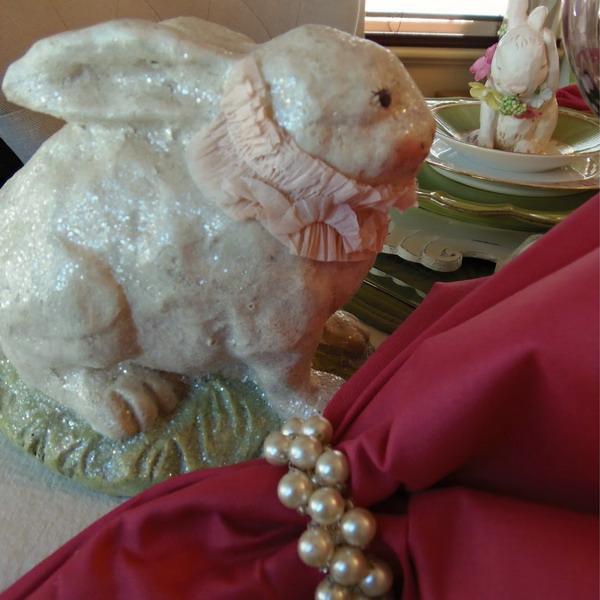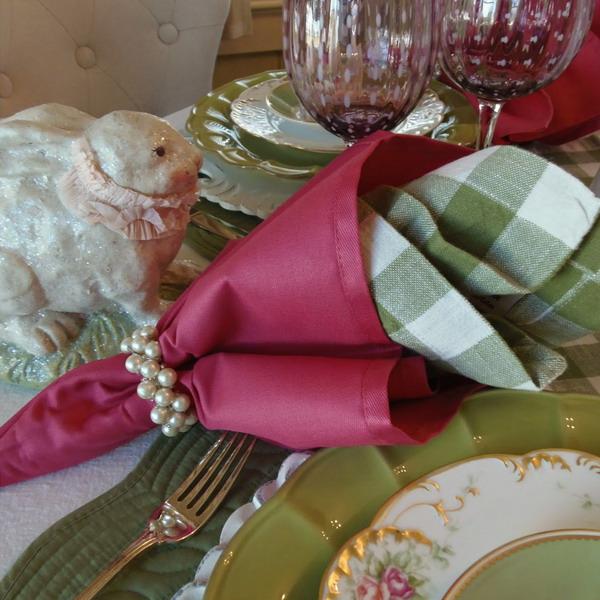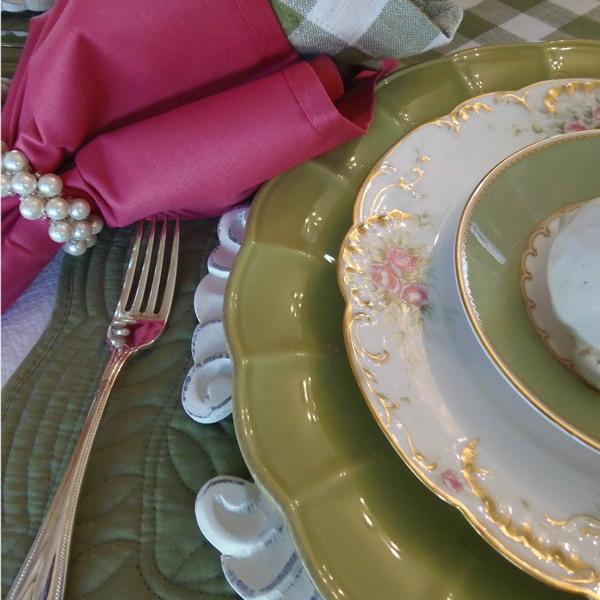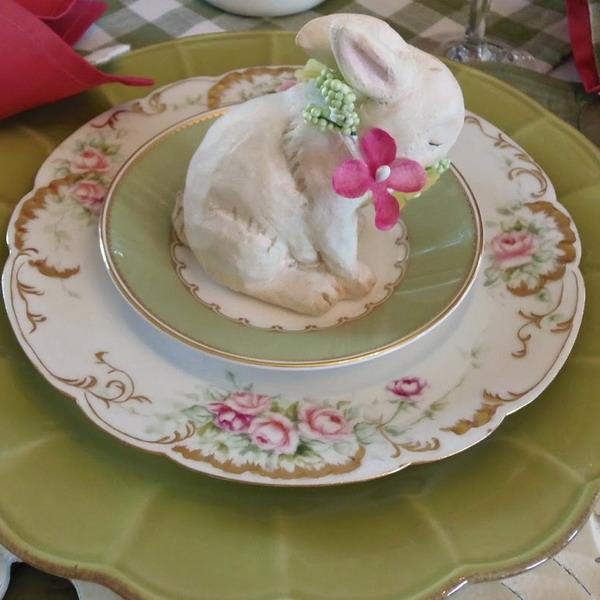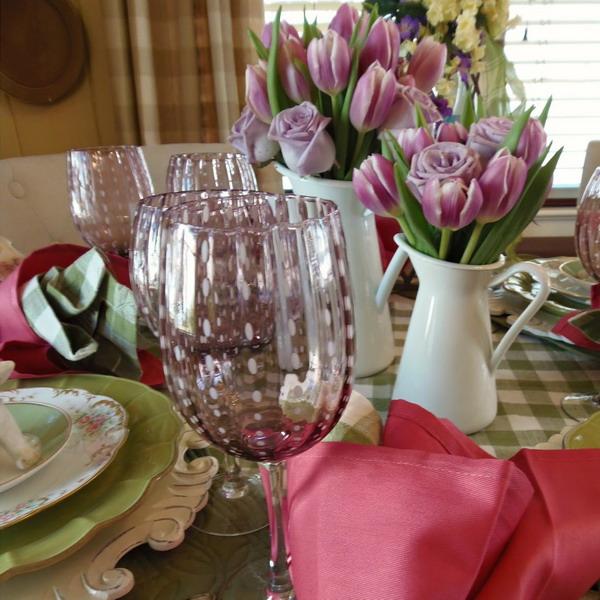 Purple, pink and green colors for Easter table decoration
Purple, pink and green colors are complimenting, fresh and romantic. Table decorating with purple and green or pink and green colors calls for a few different hues and neutral colors, like white, cream, beige or light gray color tones.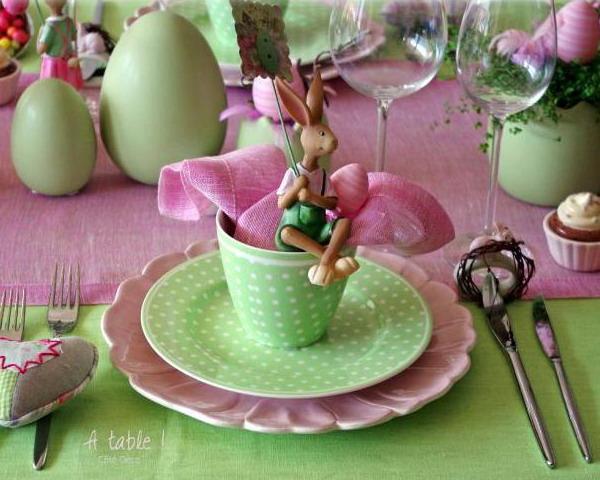 Keep the tablecloth and napkins, tableware and Easter decorations colors in the same shades, and add soft white or light gray color tones to create harmonious, fresh and beautiful Easter table decor for your unforgettable spring holiday.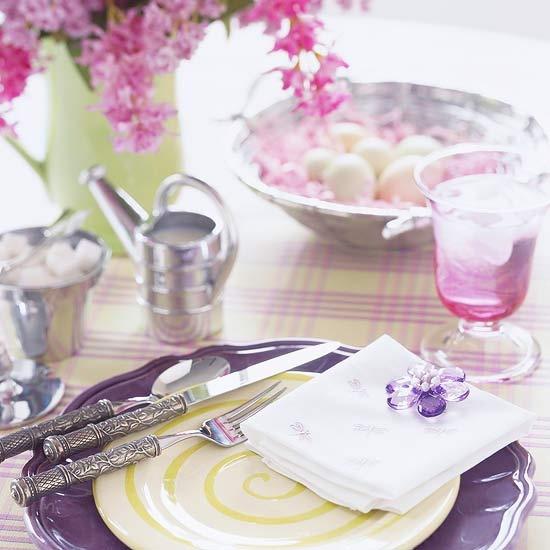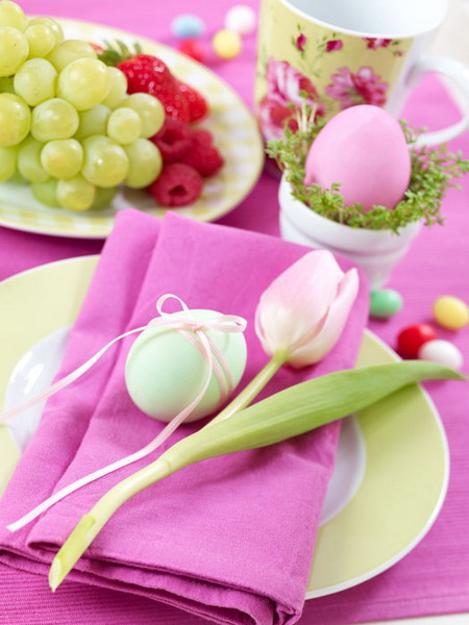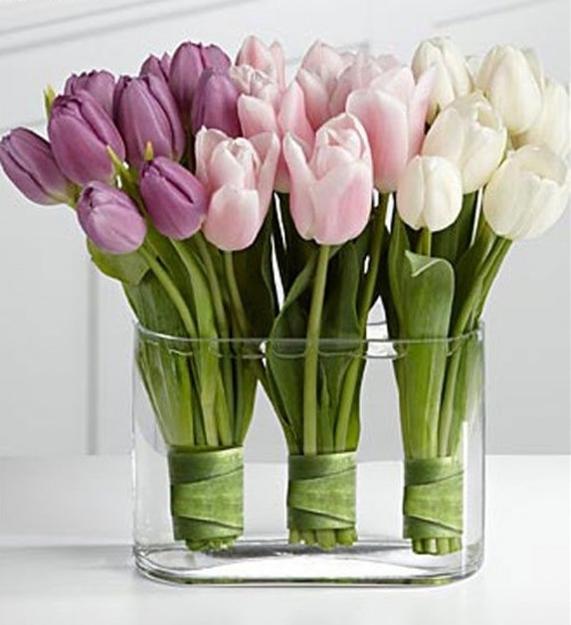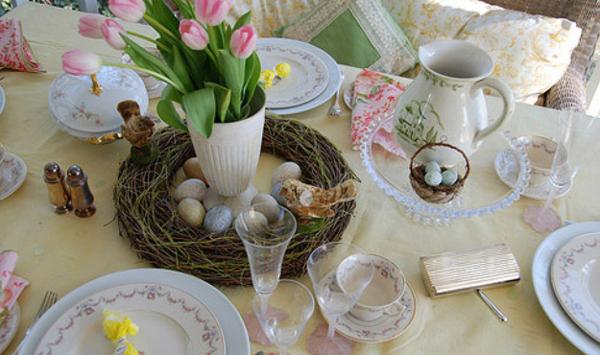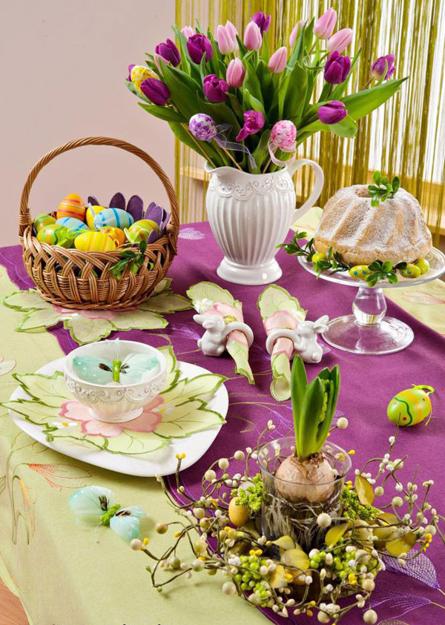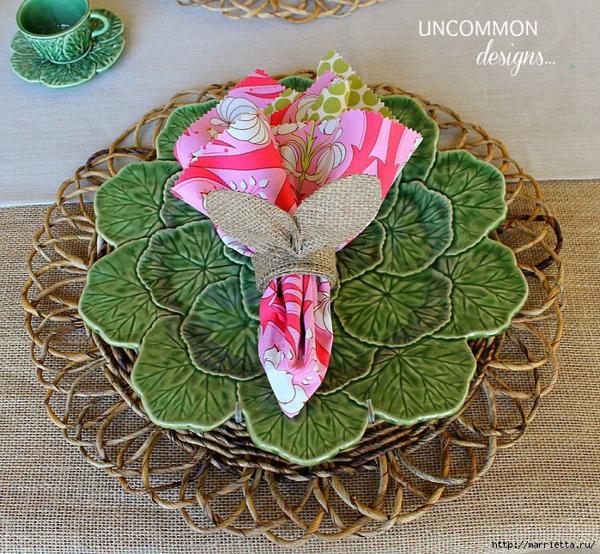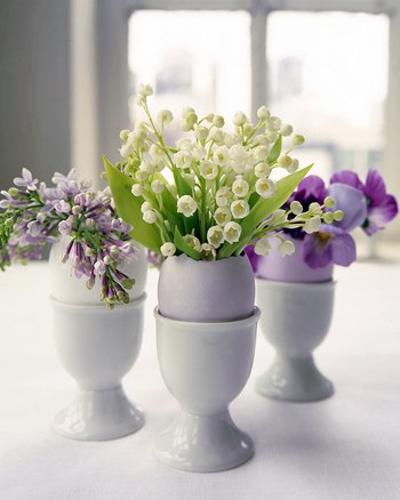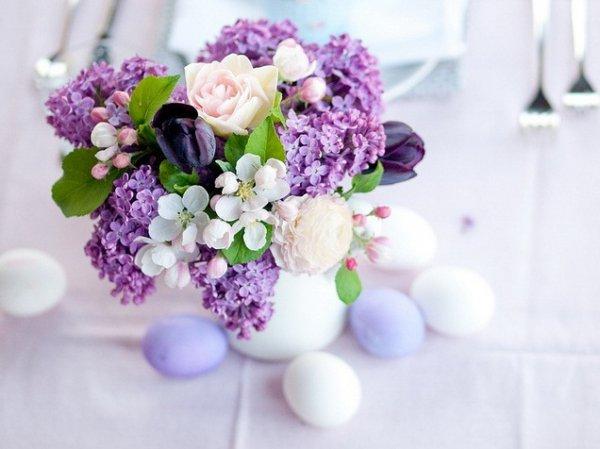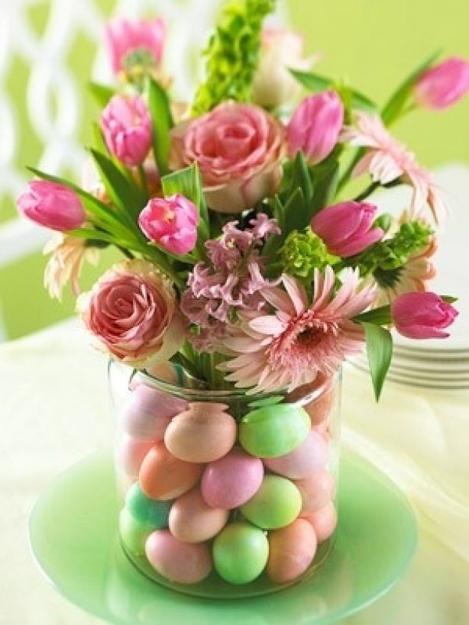 Posted: 11.04.2014 by Decor4all