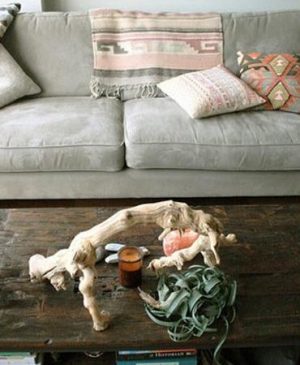 Table centerpieces that are created with simple and cheap decorations, candles, house plants, sea shells, driftwood pieces or books, add a relaxing atmosphere to living room decorating. Fresh flowers arrangements and candles centerpieces look romantic and warm, blending comfort and elegance into coffee table decoration.
Decorative candles  and holders can really change the mood in the living room. The glowing light of candles fill room decor with amazing reflections and coziness. Decorative candles are great centerpiece ideas and perfect additions to any coffee table decoration.
Coffee table decoration with refined candle sconces, scented candles or creative arrangements that include house plants, sea shells, driftwood pieces, books or other small decorations, offers spectacular displays for unique and modern interior decorating.
Coffee table decoration ideas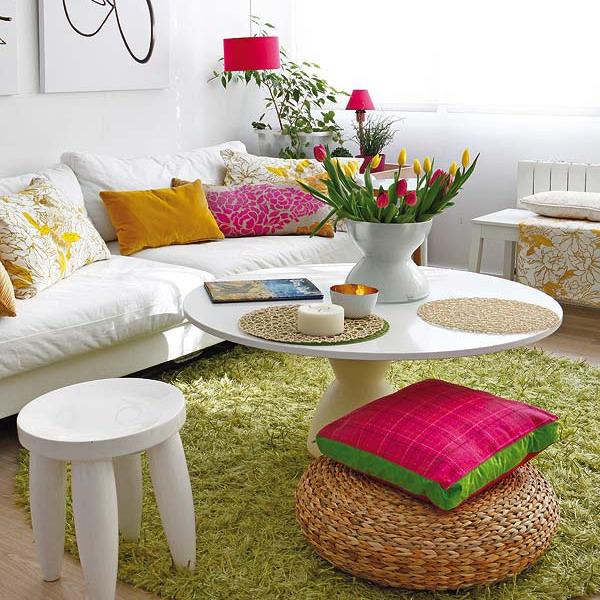 Any small objects can create stunning centerpieces for modern living rooms and table decoration. Items that are romantic, meaningful or have sentimental value to you are excellent table centerpiece ideas. These decorative accessories evoke pleasant associations, bring smiles and happy memories, making the best home decorations and table centerpieces.
Modern ideas for table decoration with apples, table centerpieces
Interesting for their textures, color combinations or shapes, creative table centerpieces will capture the attention and always become the subject of the conversation in your living room.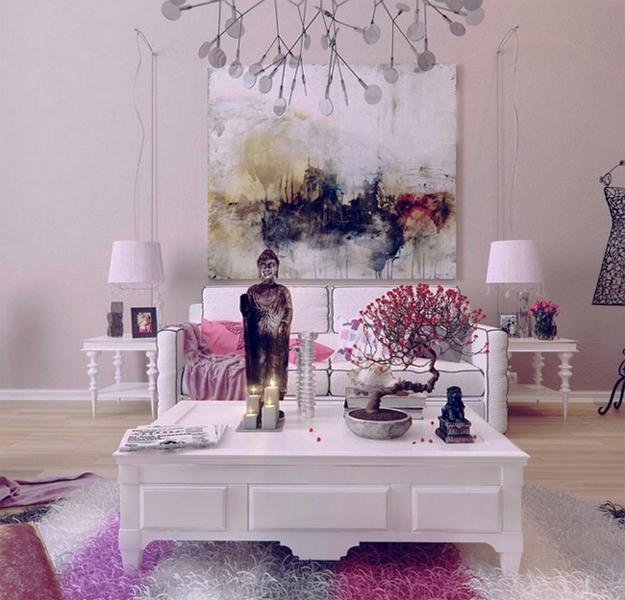 Serving trays, filled with small home decorations, transform into lovely coffee table centerpieces. Decorative serving trays are important parts of coffee table decoration. These simple and cheap home decoration delight you and your guests with its versatility and usefulness for creating beautiful collections or displaying unique items.
Table centerpiece ideas, how to create tall flower arrangement in small glass vase
Trays help prevent chaos on your coffee table. They organize all small decor accessories and allow to adorn coffee table with creative ad artistic compositions. Trays, bowls and decorative plates allow to change coffee table decoration quickly, to remove your table centerpieces and prepare coffee table or dining table surfaces for activities or food.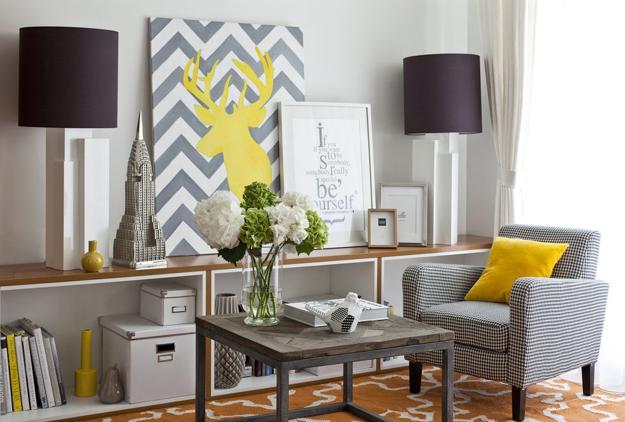 Coffee table decoration with flowers and house plants looks especially dramatic, pleasant and natural. Flower arrangements and books are versatile decorative accessories that can be used with anything you like, offering many creative table centerpiece ideas.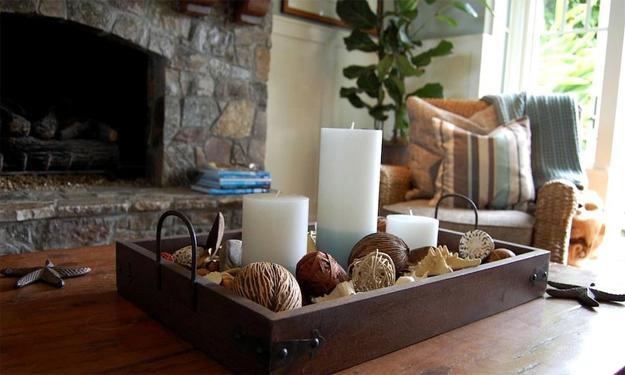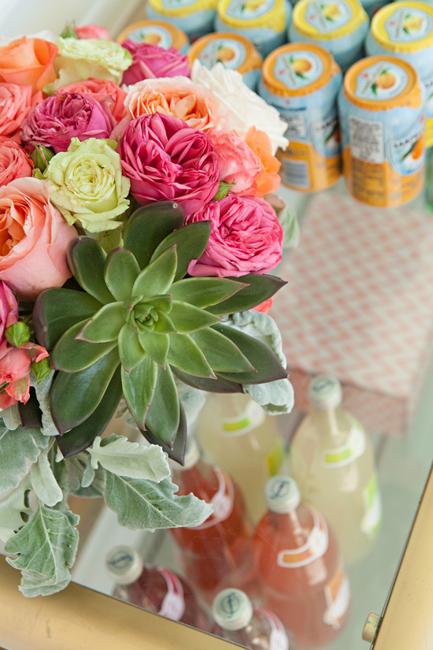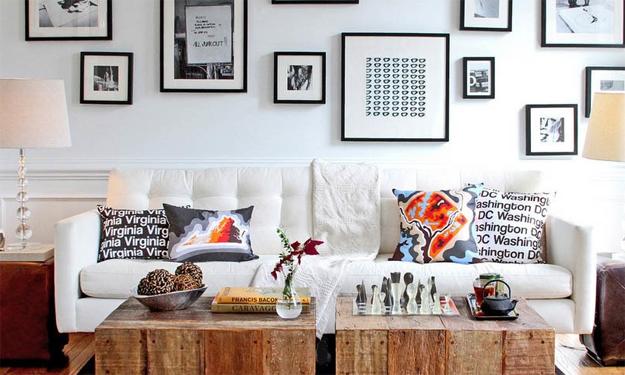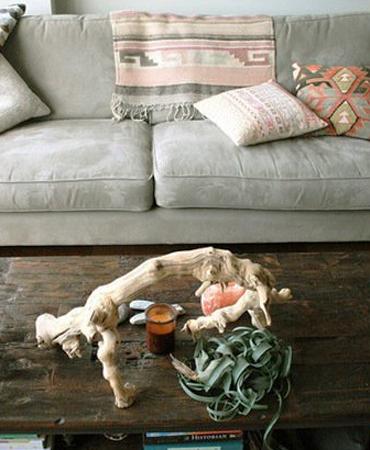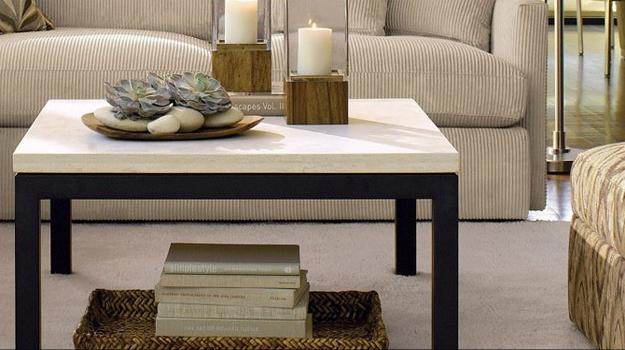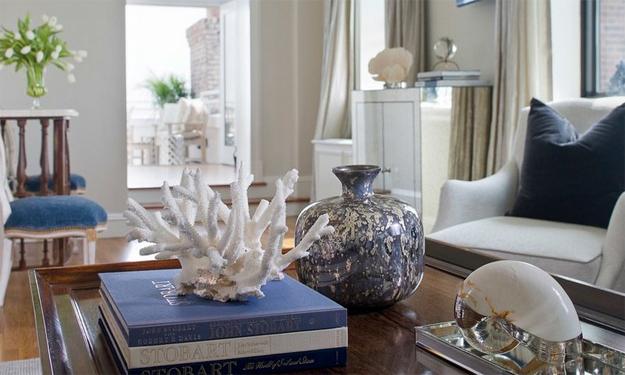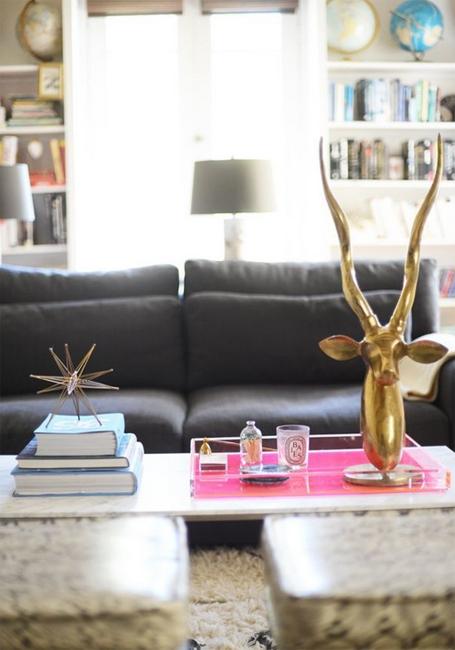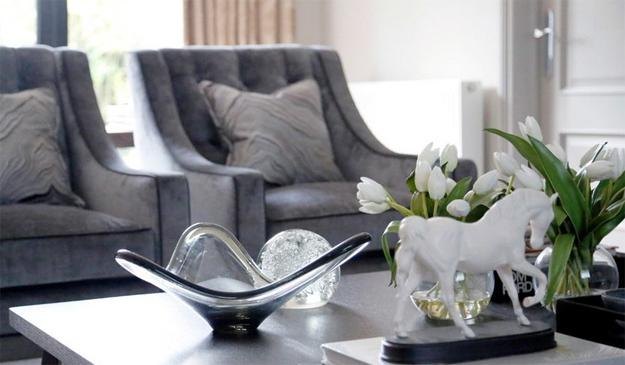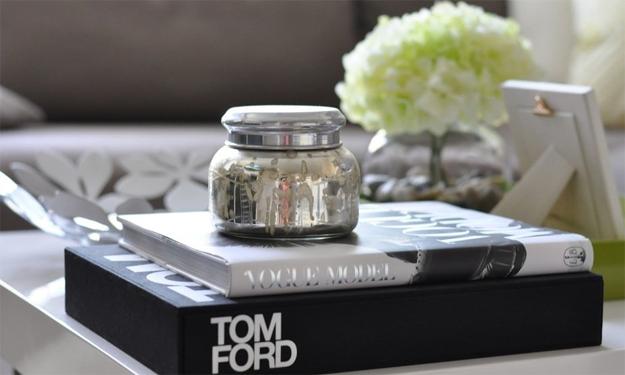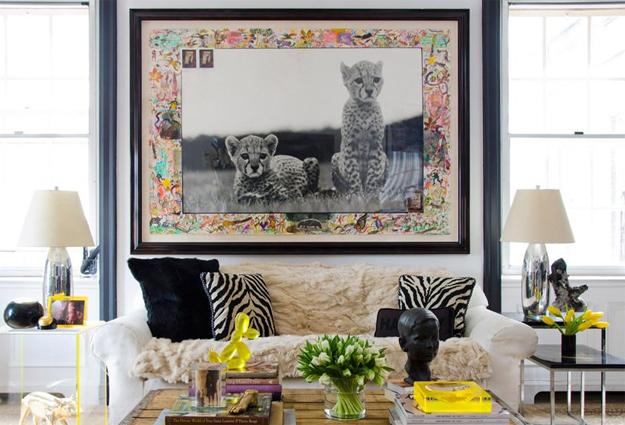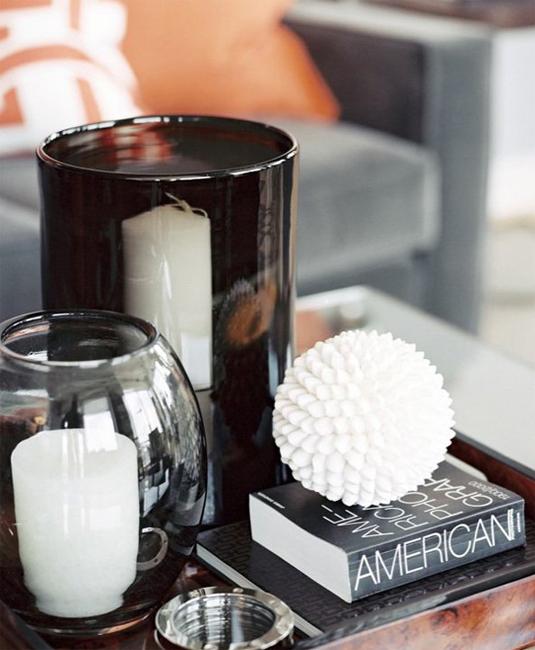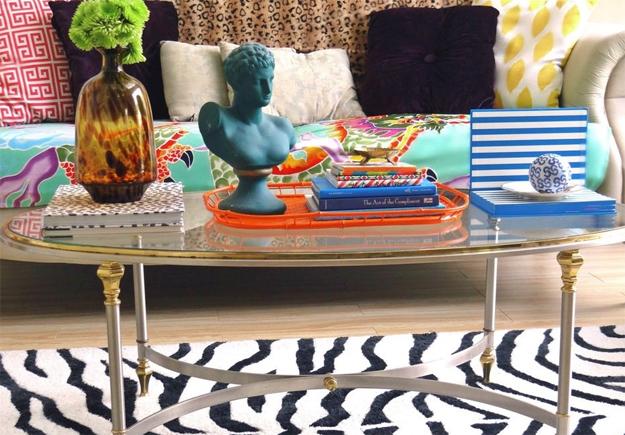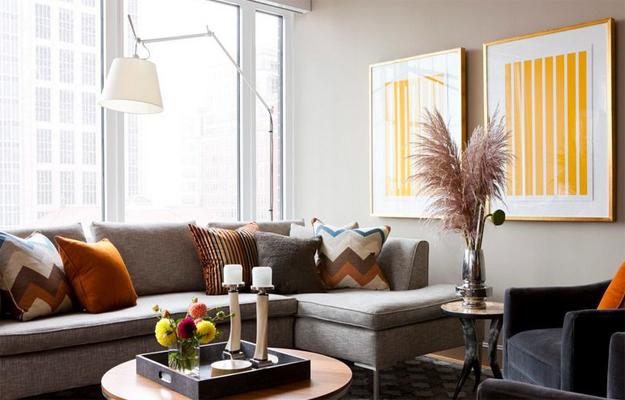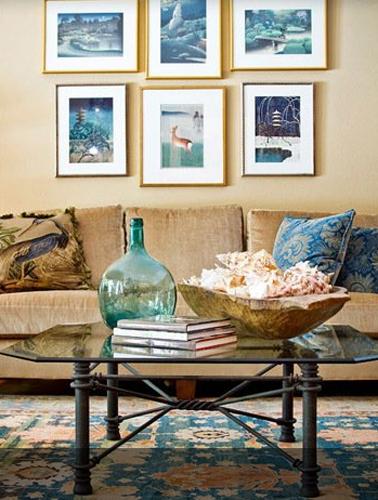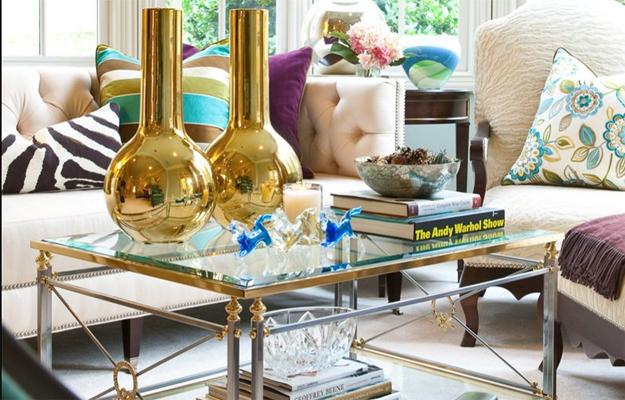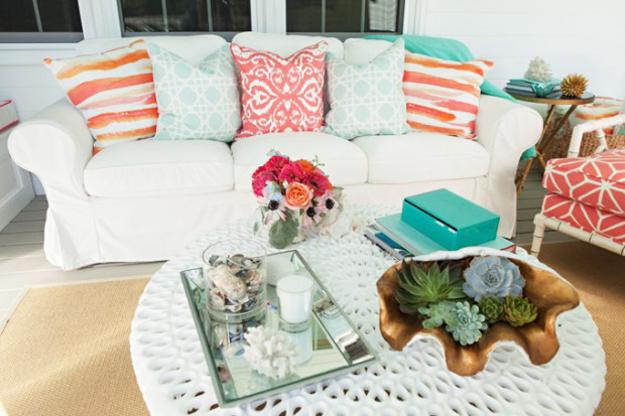 Posted: 02.05.2014 by Decor4all