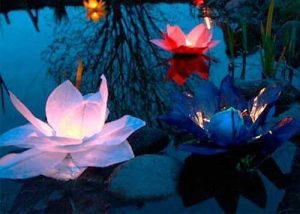 Water lily floating lights are wonderful decorative accents that can be made for your pond, a swimming pool or small water features in your backyard. Glowing in the dark, the floating lights help create a peaceful and romantic atmosphere with tender flower shapes and soft light, and decorate your home, backyard or bathroom for a special evening in style.
The handmade floating lights make evenings feel cozy and beautiful, connecting water features with thousands of lights on the night sky. Small floating lights will be reflected on the water surface, creating a fascinating scene. Flower-shaped floating lights are simple to make and inexpensive, but they turn your backyard design with a pond or swimming pool into spectacular, cozy and very romantic.
You can buy a pack of small tea lights working on batteries, but handmade floating lights with tea candles are fun to create and decorate in accordance with your favorite style, flower type and colors. Floating lights shaped like lotus or water lily flower look fabulous, decorating a bathtub or backyard pond with impressive and original, majestic glowing light.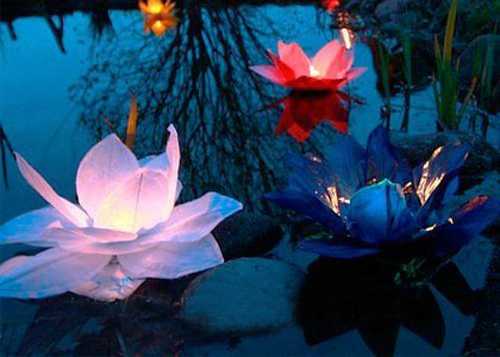 To make the floating lights you will need:
1. Corrugated cardboard paper or florist form
2. Foam material
3. Pencil
4. Scissors
5. Glue or double sided tape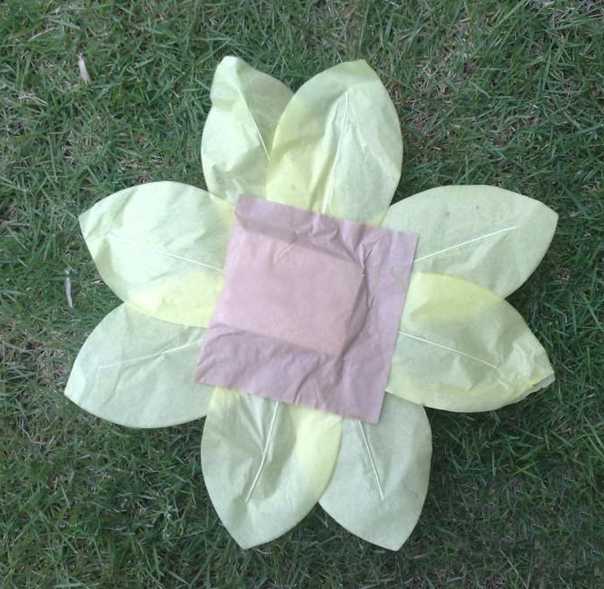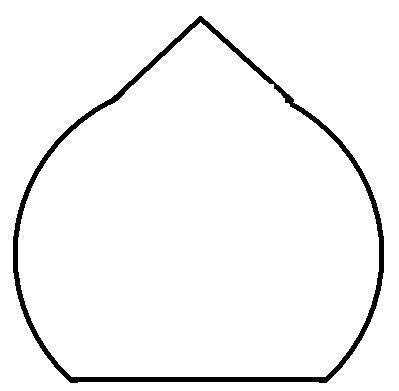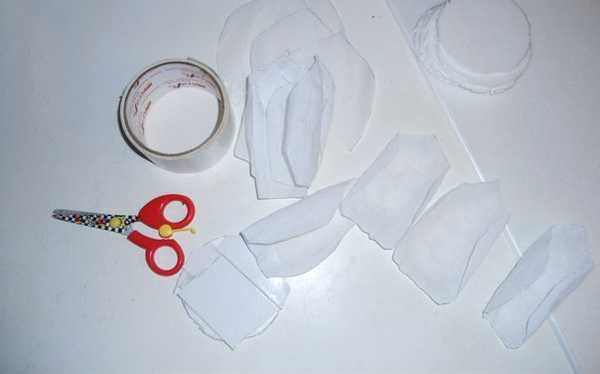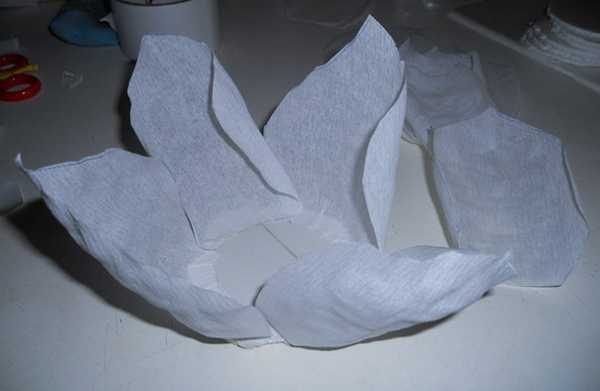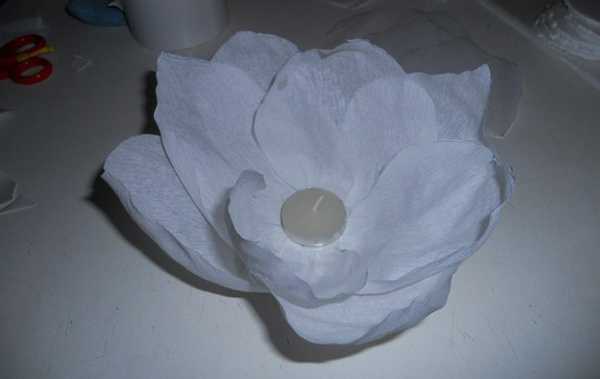 How to make floating lights
Prepare a cardboard template for your flower petals and make petals of corrugated paper, soft plastic or outdoor fabrics. Make floats of form and assemble flowers, placing tea candles in the center with a double sided tape. Add green leaves, glass beads or small plastic insects with glue or tape for personalizing your design, especially when you make floating lights for your bathtub.
Paper craft ideas
Unique paper art, craft ideas and quilling designs from Yulia Brodskaya
Making fall leaves of paper, festive fall decorating ideas
Glass bottle decorating, craft ideas and table decorations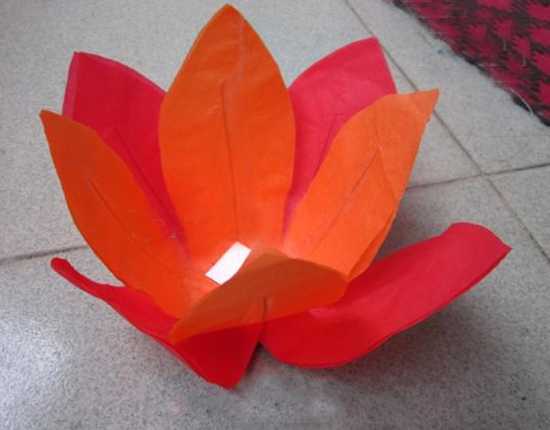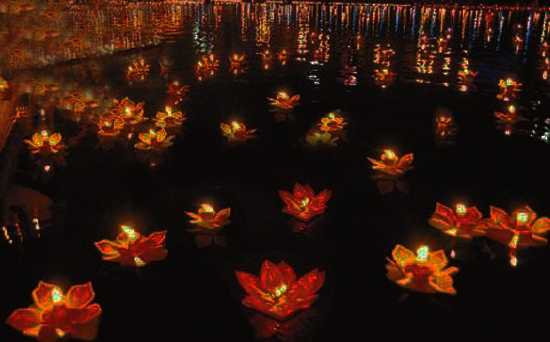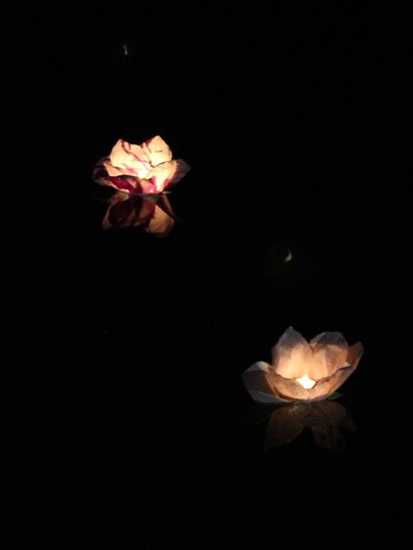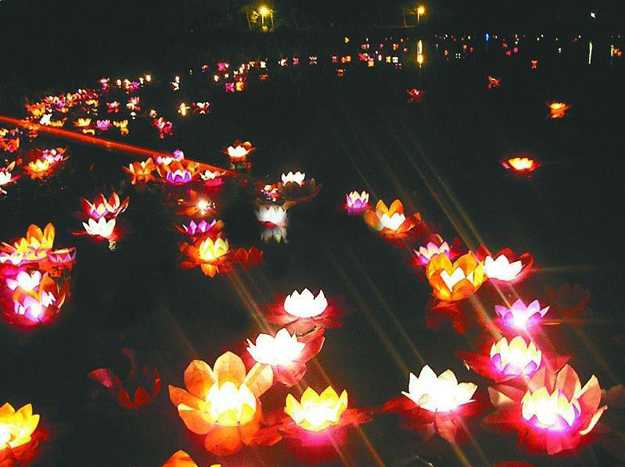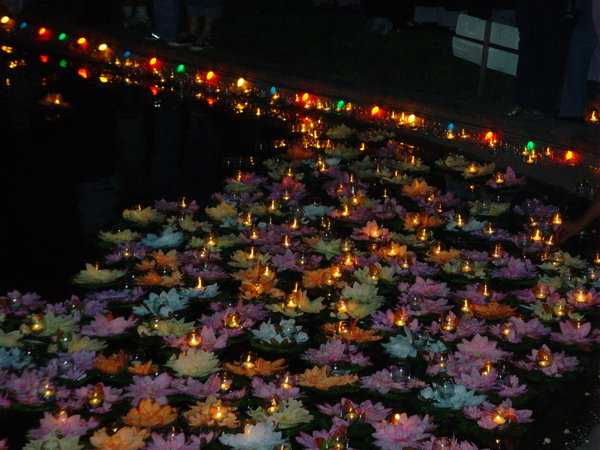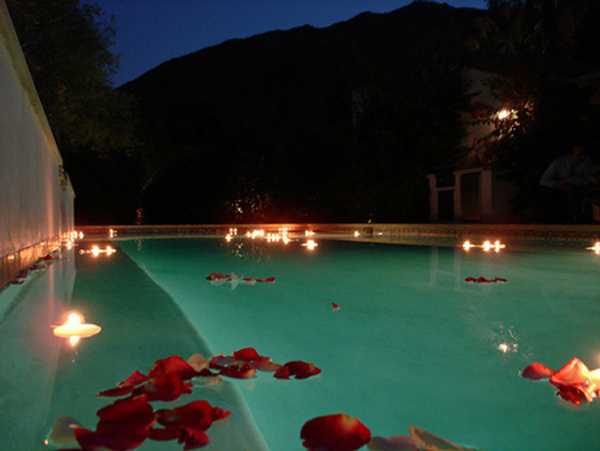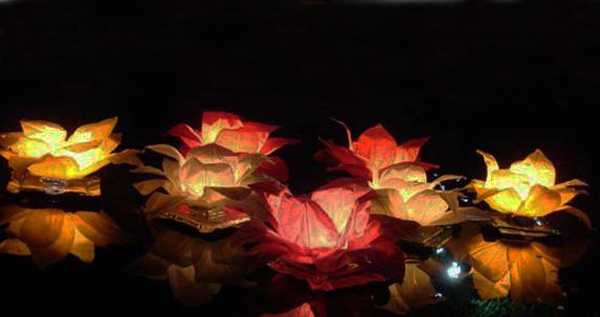 Posted: 16.04.2013 by Decor4all