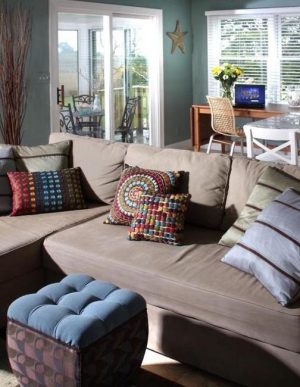 Modern decorative pillows are a universally appealing, functional and beautiful way to give your room decor an interesting look and an inviting feel. Decorative pillows can transform any interior decorating and turn rooms into attractive and contemporary or charming and classy living spaces. Decor4 all shares a few fantastic ideas to spruce up home furnishings and interior design with unique accents by adding modern decorative pillows to your sofas, chairs and beds.
Unusual and creative designs on decorative pillows will make people to enjoy every minute that your and your guests spend in your home. Handmade decorative designs and a mix of styles, combined with various colors, help create bright, interesting and modern interior decorating. A right pillow and home fabrics can beautify room decor quickly and easily.
Modern decorative pillows with minimalistic designs or details in vintage style, in bright or tender pastel colors, are fabulous accents that dramatically change rooms. Luxurious or simple fabrics made of natural fibers a few prints or creative applique designs bring elegance at its best into interior decorating. Rich colors, pastel color tones or neutral color combinations create different moods and bring attractive images, texture and color into modern room decor.
Unique decorative pillows adding original designs to room decor
20 creative decorative pillows, craft ideas playing with texture and color
Decorative pillows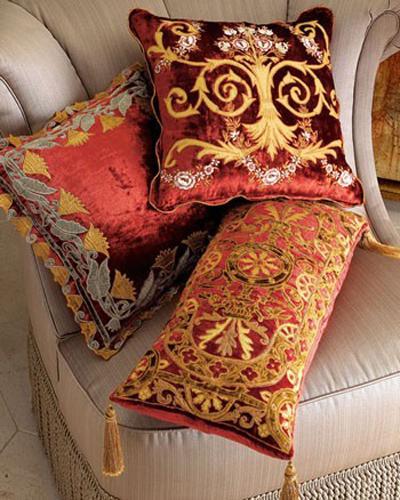 Felt floral designs and geometrical decoration patterns, zigzags or abstract prints bring unique accents into room decor and turn pieces of furniture into spectacular and welcoming centerpieces. Wonderful and soft curvy lines and contemporary straight lines, combined with stylish colors, are great ideas for modern interior decorating that blends creativity and simplicity into warm and beautiful room decor.
Different kinds of shapes like squares, ovals, triangles and circles create fantastic effects, enriching contemporary and traditional interior decorating. Made of fabrics flowers, leaves, birds or waves, attached to decorative pillows beautify room decor with personality and nature inspired themes.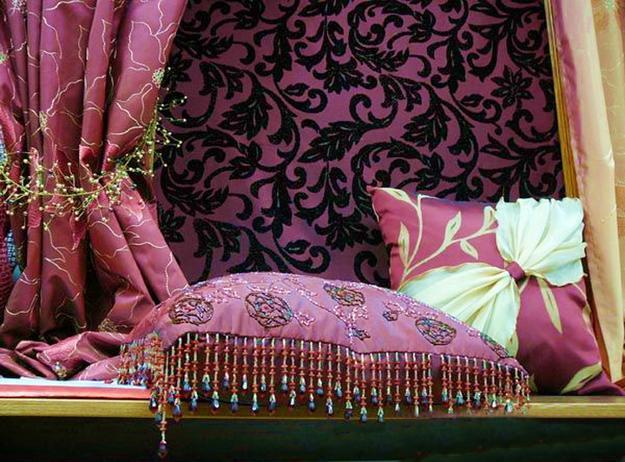 If you want to create truly unique chair or sofa pillows, you can add handmade details to existing pillows in your home and buy those pillows that are not in traditional square or rectangular shapes. Irregular shapes, unusual details, spectacular fabrics and surprising textures, combined with your favorite colors, turn decorative pillows into fabulous, original and interesting accents for your room decorating.
35 unusual throw pillows, unique craft ideas for interior decorating
20 decorative pillows with dresses and flowers for romantic interior decorating
Handmade pillows and crafted details look charming, giving personality to your room decor. New designs, mixed with vintage fabrics and an old appearance create wonderful home accessories for interior decorating in style.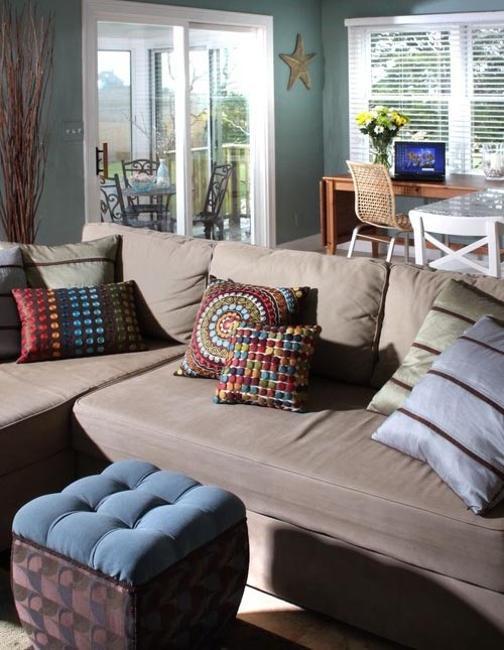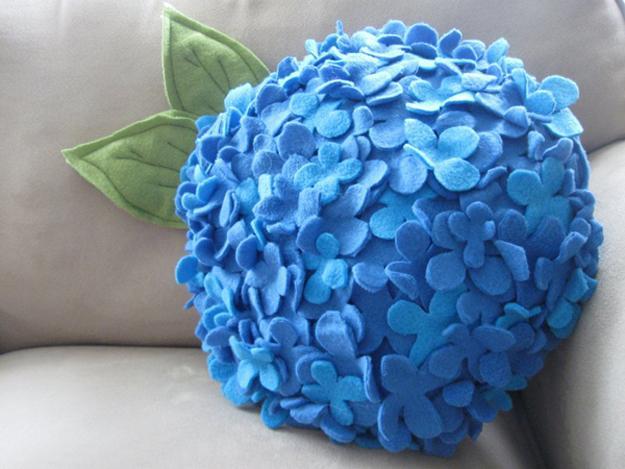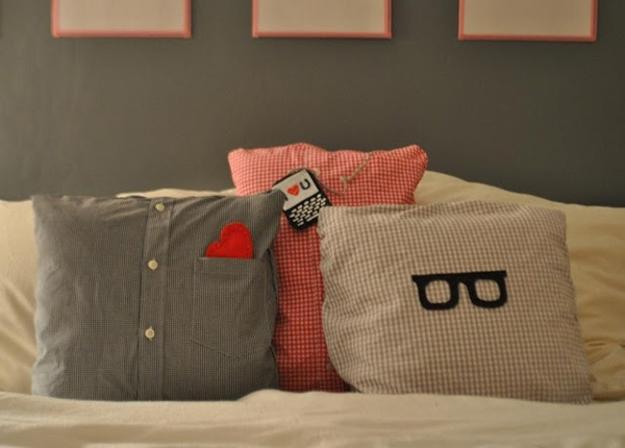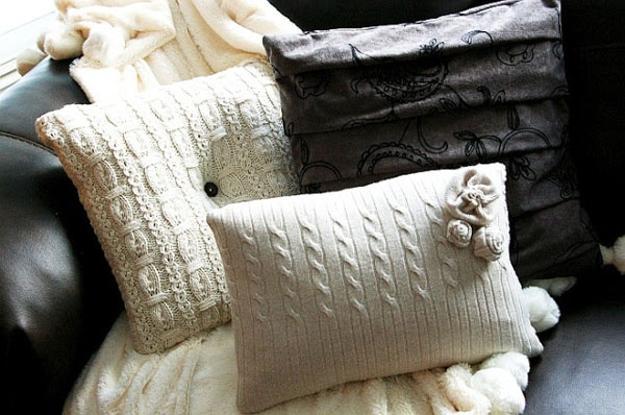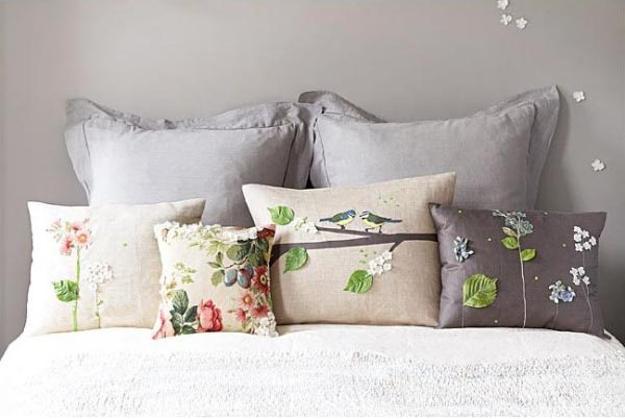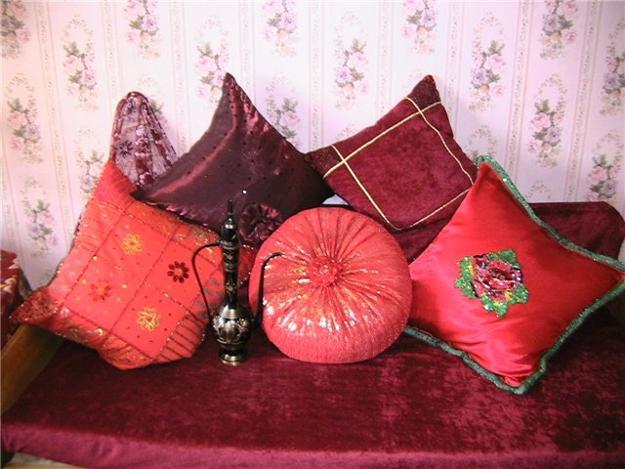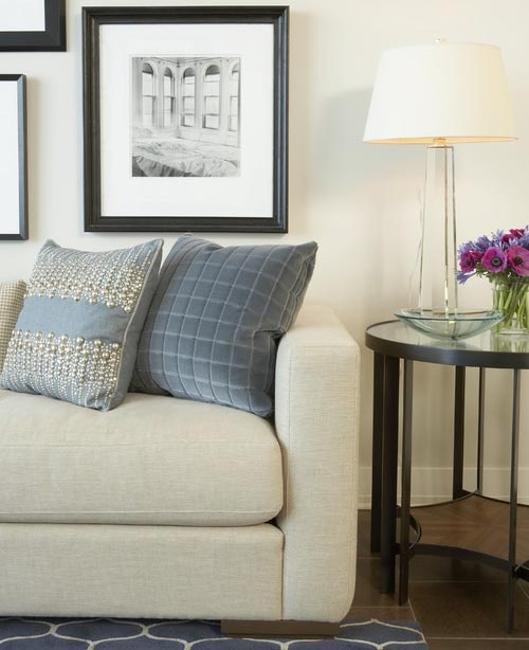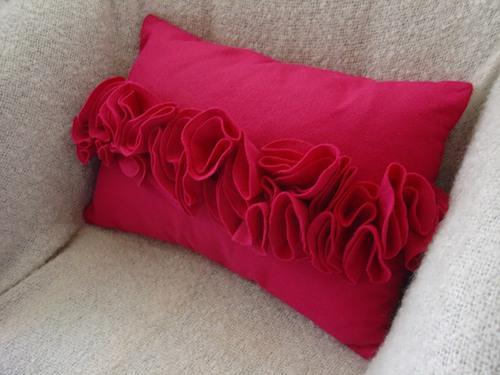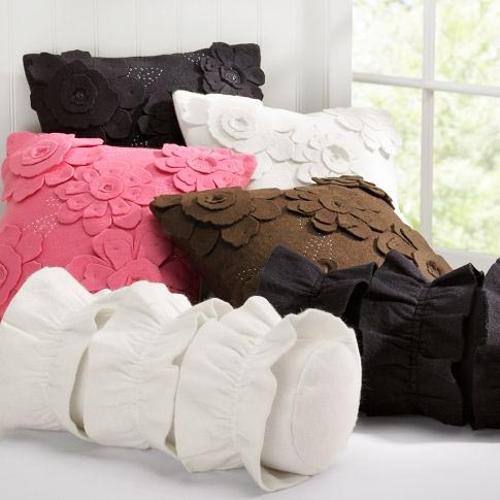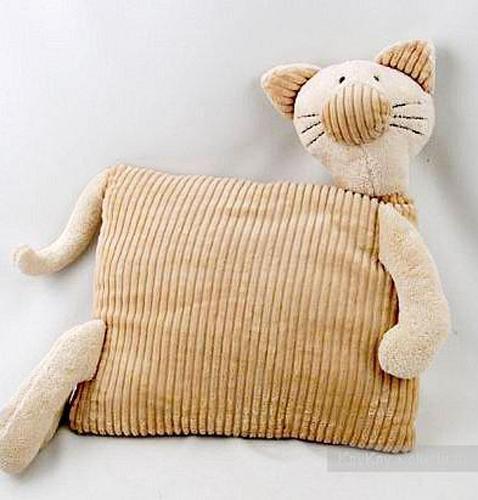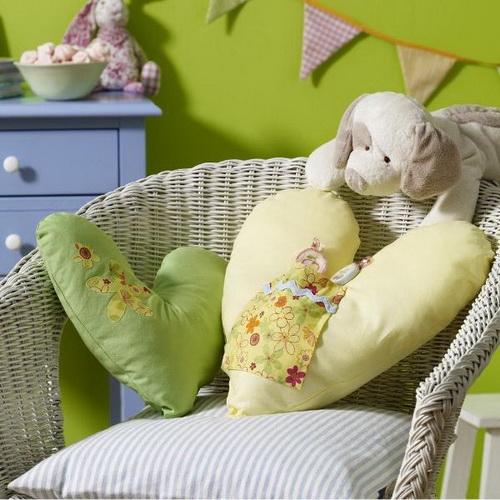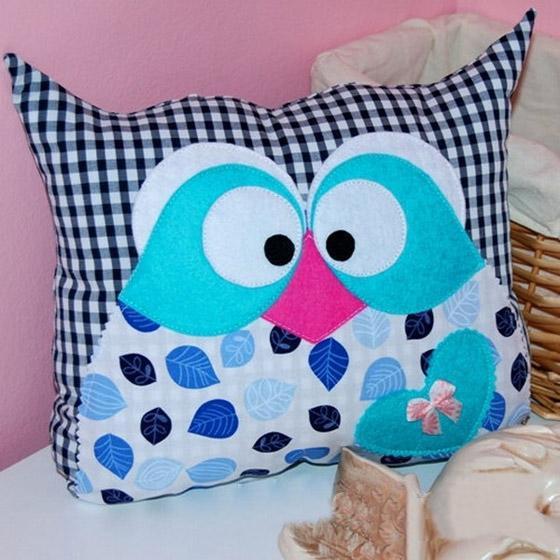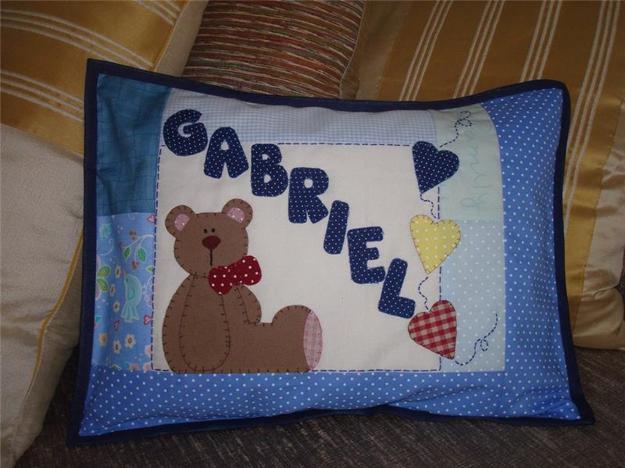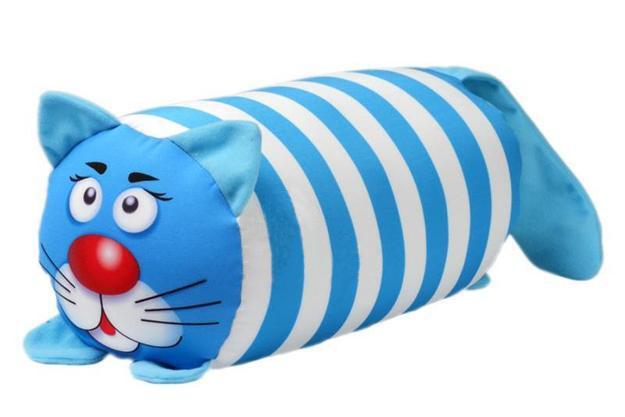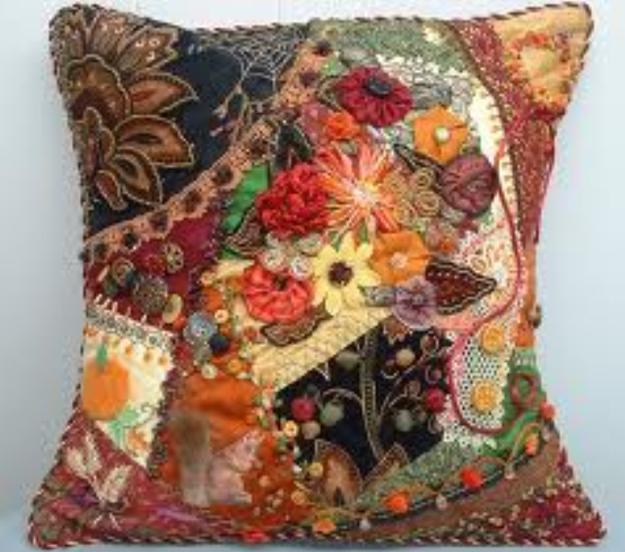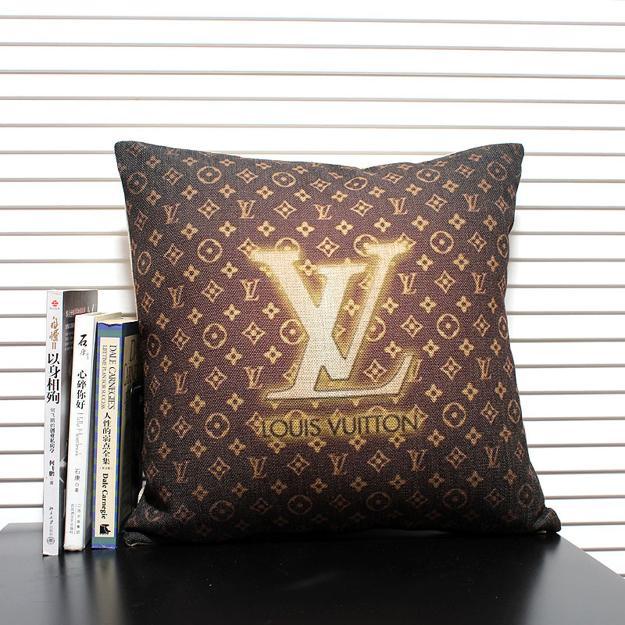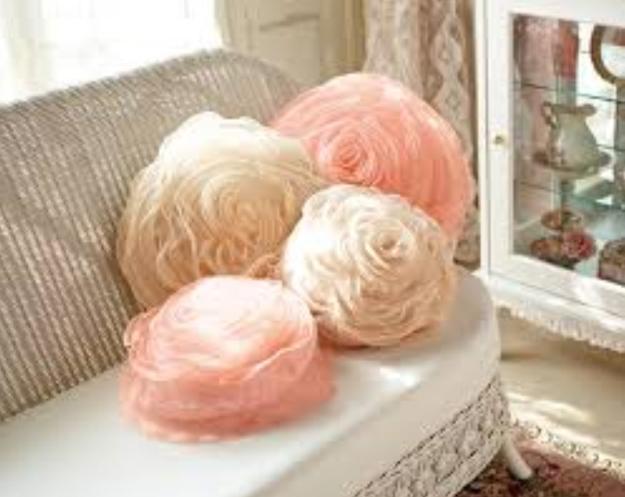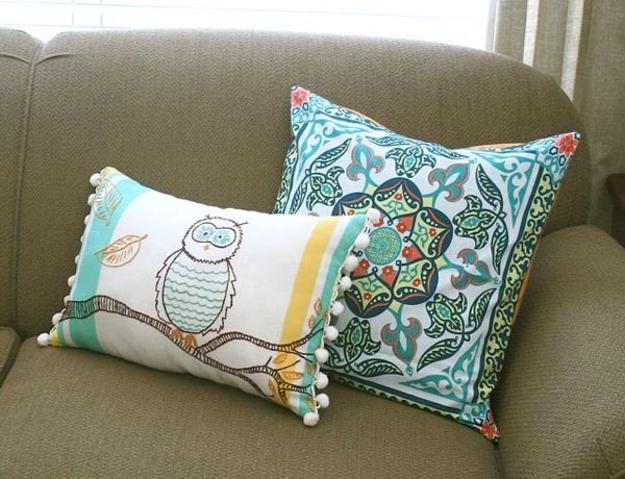 Posted: 13.02.2014 by Decor4all