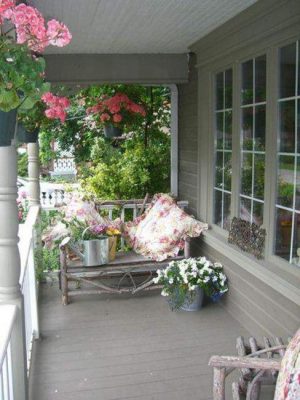 Summer decorating is fun, especially if have a nice porch or backyard that allow to create a few zones for dining and resting on sun and in the shade. Summer decorating ideas for your porch will help create a gorgeous outdoor seating area or a place for reading a book and a short nap. Here is a collection for comfortable and simple porch decorating ideas that can turn a large or small porch into a cozy summer retreat.
Porch decorating is not expensive and follows less roles that room decorating. Creating a comfortable look and pleasant feel with your existing furniture, decor accessories, lanterns, candles and containers with flowering plants require just your imagination and a little planning.
Waterproofing is the main element of porch decorating. Keeping outdoor cushions dry and safe make your porch decorating look beautiful longer. A waterproof, outdoor storage container is a great option if you live in a wet climate. For upholstered or cushioned outdoor furniture, choose outdoor fabrics that are durable, heavyweight and can withstand sun, wind and rain. They will last longer and look better over time, adding pretty patterns and brighter color combinations to your porch decorating.
Porch decorating ideas for summer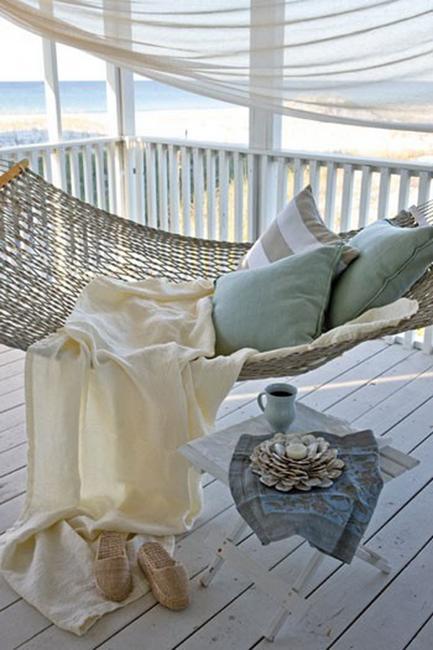 Shade is what your porch can provide in hot summer, offering a comfortable space to enjoy your outdoors. Adding outdoor curtains, shades or retractable awnings to porch decorating creates a cooling shade during the day. Sunshades and outdoor curtains help to keep cushions dry in a muggy day also. Sunshades and outdoor curtains expand the time that the porch decorating ideas are able to provide a comfortable place to lounge on.
Porch decorating ideas include lighting fixtures, – modern outdoor lights, lanterns or candles, which add gorgeous decorative accents to your home at night and make your porch safe and inviting. Candles, lanterns and outdoor lights or rope garlands are wonderful for energy saving porch decorating with light.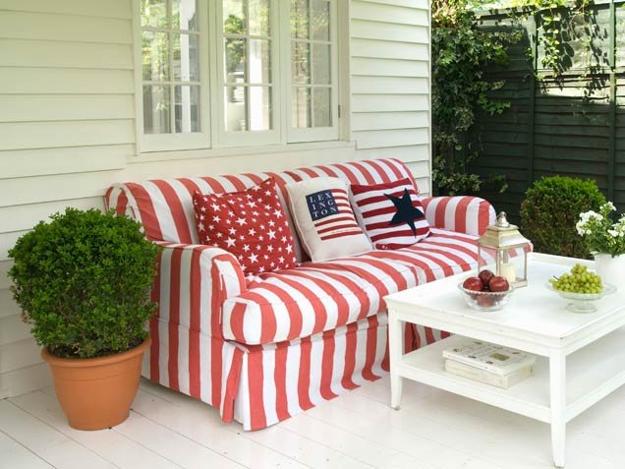 Modern floor covering ideas for outdoor rooms enhance porch decorating in many ways. Sisal floor rugs or soft and pleasant outdoor carpets are great for creating a safe, non-slip environment on your porch and add gorgeous textures to beautiful and comfortable porch decorating in summer.
Beautiful table decoration and rustic themed decor ideas turning a porch into a stylish retreat
Outdoor curtains for porch and patio designs, 22 summer decorating ideas
Green or flowering plants in decorative vases or modern containers are striking additions to porch decorating. Green and flowering plants on the porch merge your home interior with outdoor living spaces, backyard or garden, filling your life with harmony and connecting your interior decorating and porch decorating ideas with the nature. Palm trees, ficus trees and ferns are lovely green plants for shaded areas of the porch. Hanging baskets, decorative vases or modern containers filled with flowering plants add color, texture, natural charm and aroma to your porch decorating.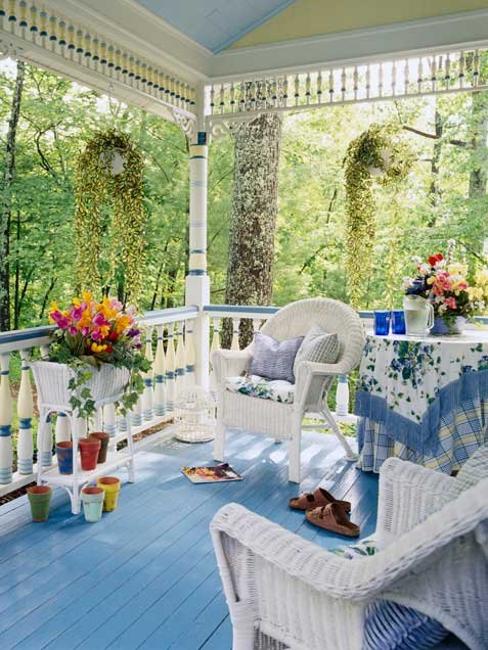 Decoration patterns can jazz up porch decorating with stylish, cheerful and pleasant designs. Decoration patterns that reflect your surroundings or inspired by your favorite summer retreats are the best choices for your porch decorating. Bright decoration patterns and color combinations bring dynamic energy and optimism to summer porch decorating, while classy designs and calm color combinations add elegance to our outdoor home decor ideas.
25 modern outdoor furniture sets that brighten up backyard ideas in summer
Home fabrics for outdoor decor, beautiful summer decorating ideas
The most important thing about summer decorating is fun. Your favorite porch decorating theme, patterns and comfortable outdoor furniture, combined with bright or calming color combinations, cheerful accents and blooming flowers, create a happy mood and fun atmosphere which turn your porch into inviting and pleasant summer retreat. Summer porch decorating ideas are about making you happy and relaxed, encouraging you to spend more time outside and enjoy summer time in comfort and style.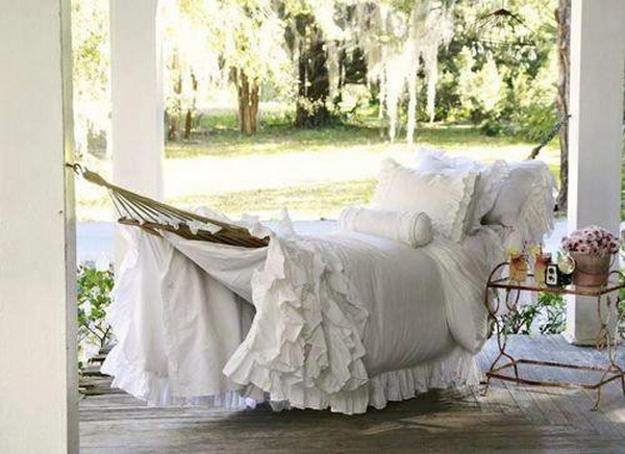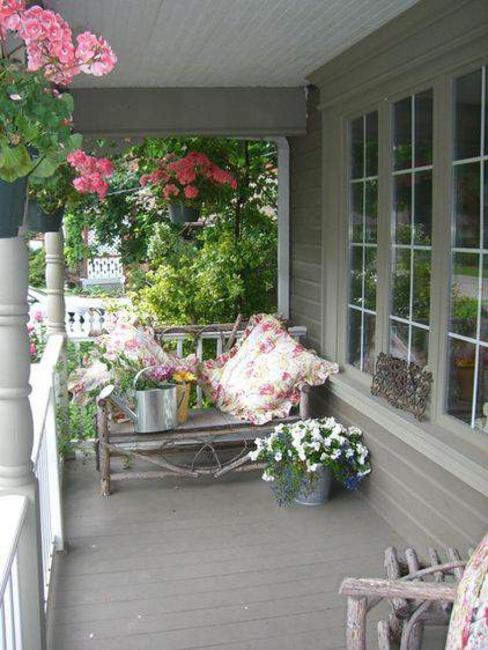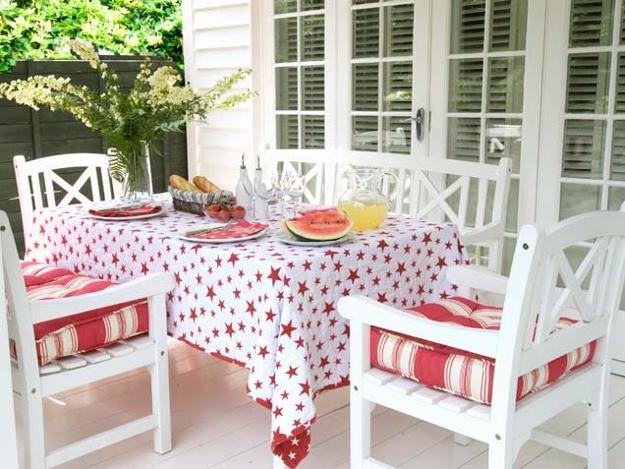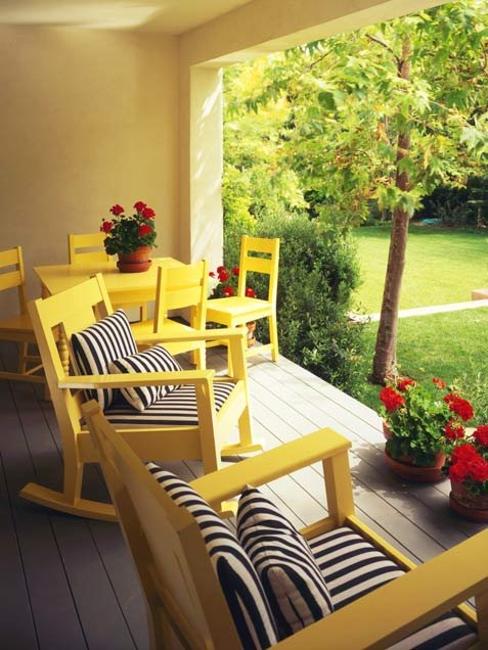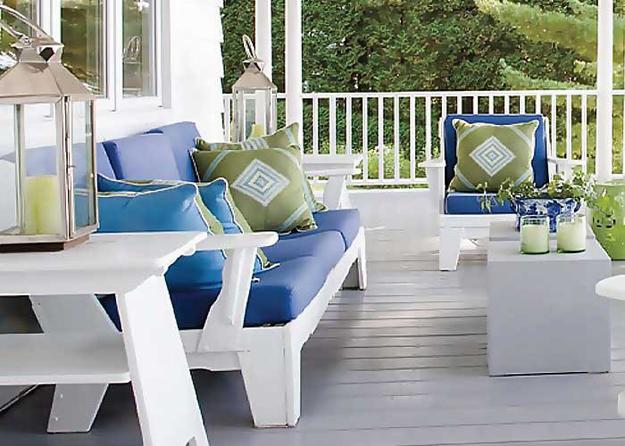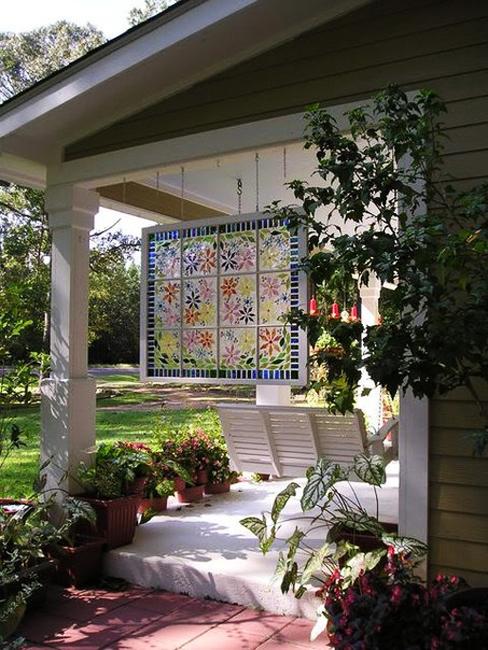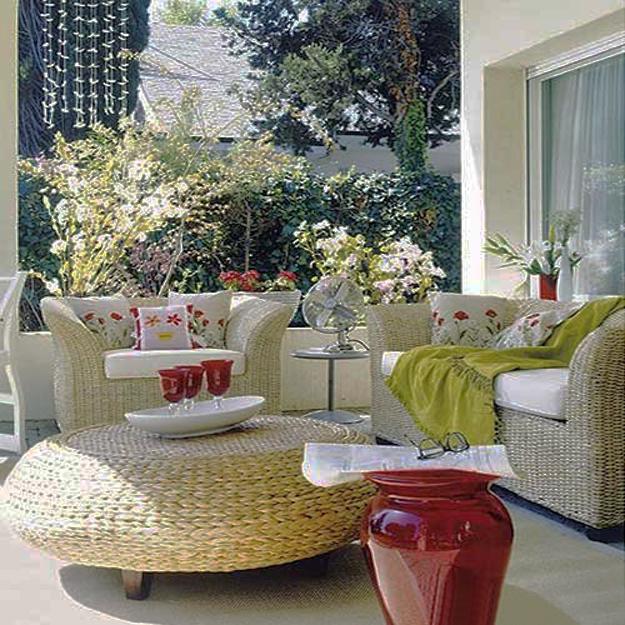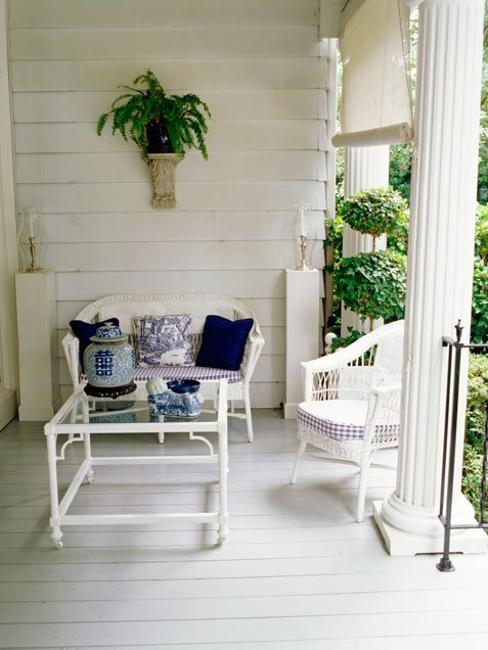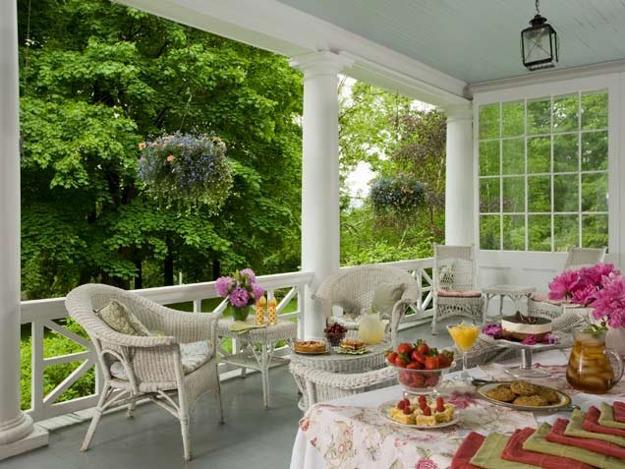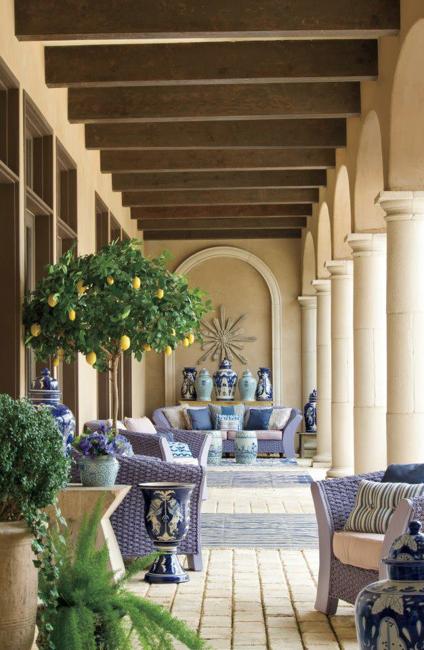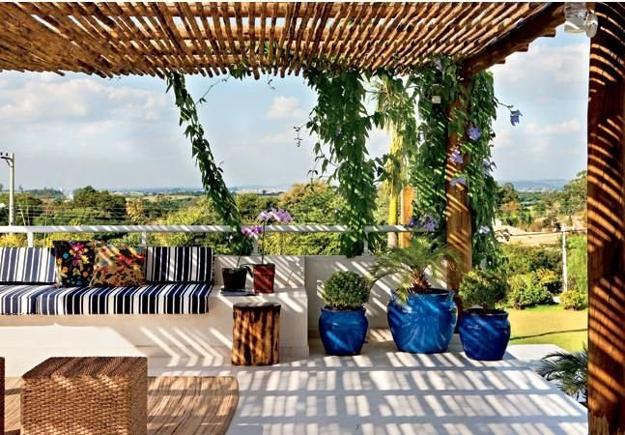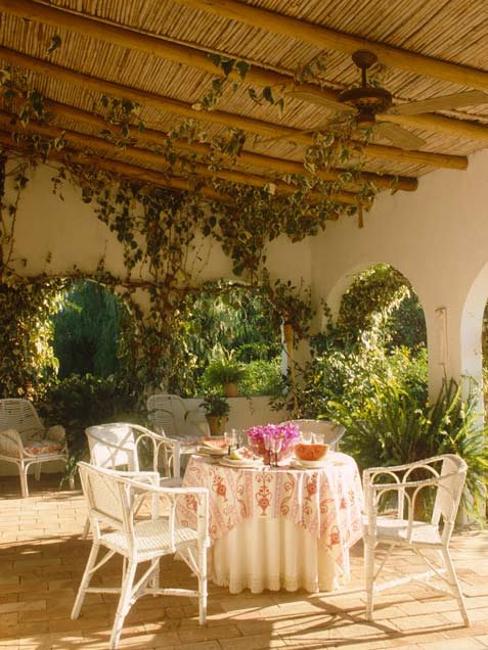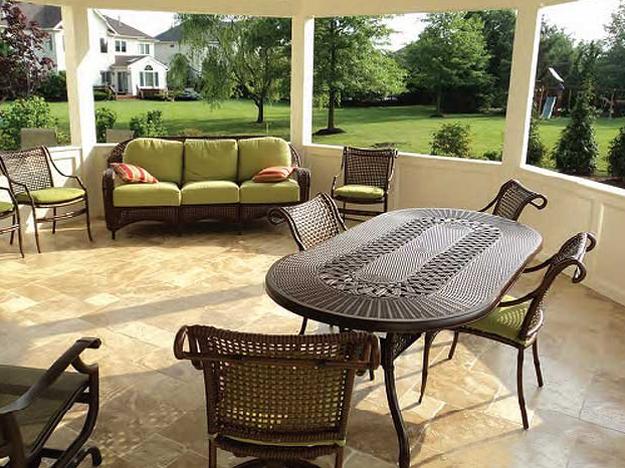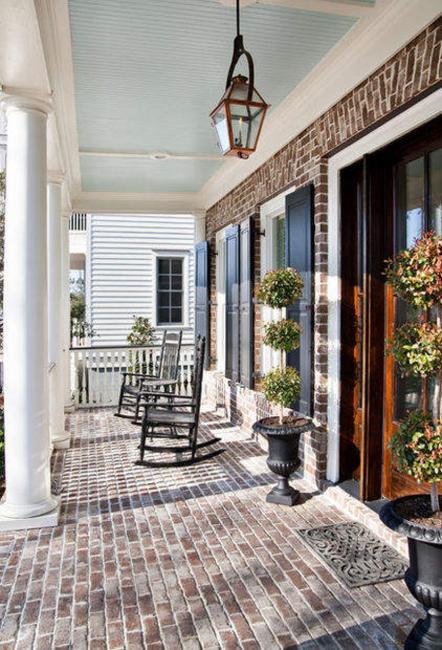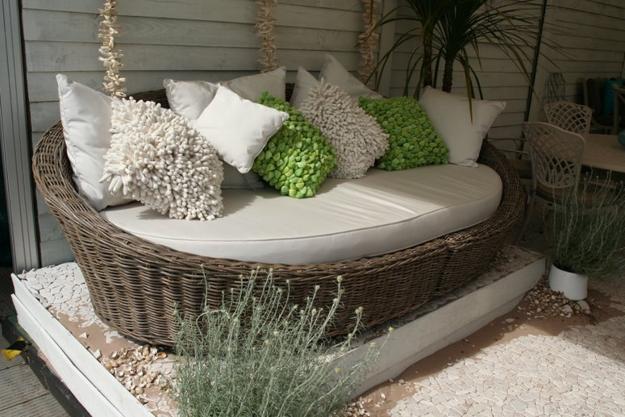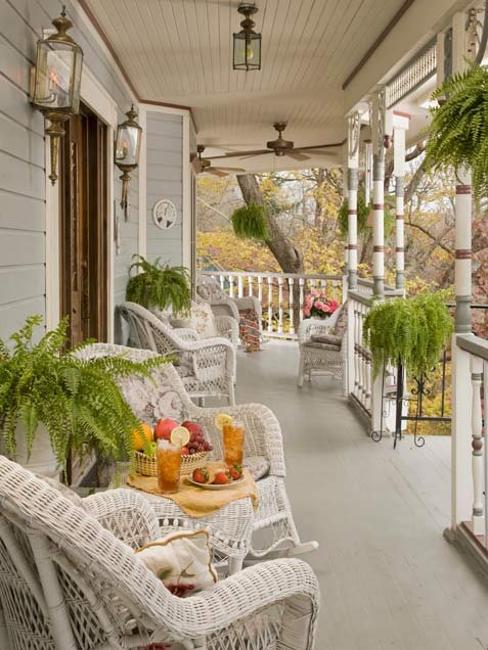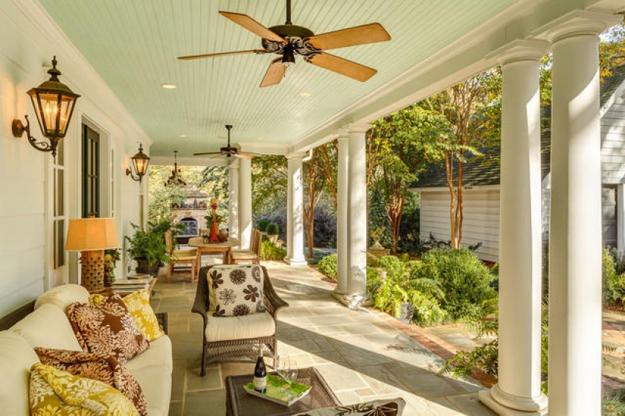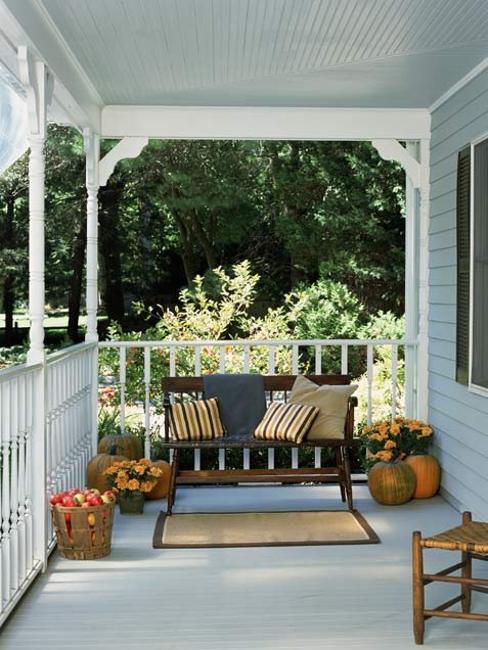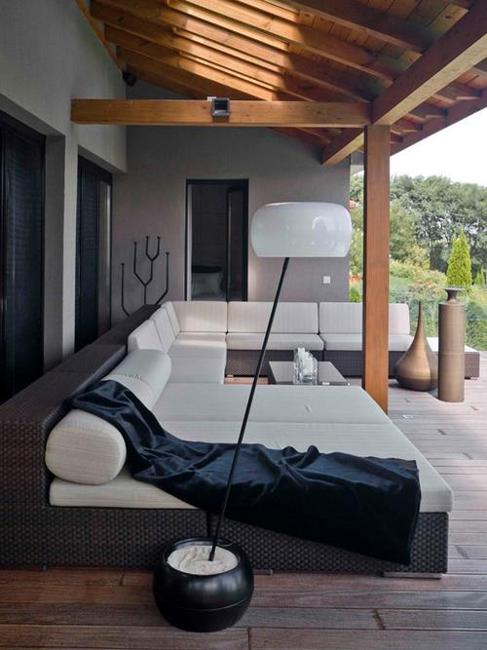 Posted: 23.05.2013 by Decor4all