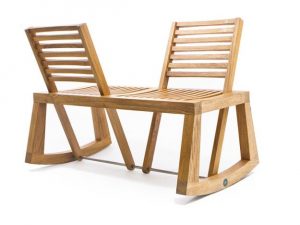 Double View Bench is a creative garden furniture design that reinvents the Victorian Tete a Tete love seat and makes the bench very convenient. Two pivoting backrests allow to enjoy the beautiful garden views and change your perspective with a minimal effort. The double backrest pivots around an axis located below the seat, allowing two people to sit side by side or in opposing directions. Choose your position, then change it.
Designer Chloe De La Chaise mixed the traditional wood furniture design and craftsmanship with creative idea and designed a beautiful and convenient bench, perfect for small spaces. Three of four wood parts used to produce the Double View Bench come from certified forests in France, creating eco friendly products for outdoor home decorating. The fourth is moabi, a naturally oiled African wood also sustainably harvested.
The Double View Bench, http://outdoorzgallery.com/ch_dbl/ from Outdoorz Gallery is a small and pretty. The wooden bench is inspired by classic Victorian love seats, but offer a contemporary furniture item for modern home decorating or garden designs. A double backrest pivots back and forth, allowing two people to sit side by side or face to face.
Contemporary wooden bench inspired by traditional furniture design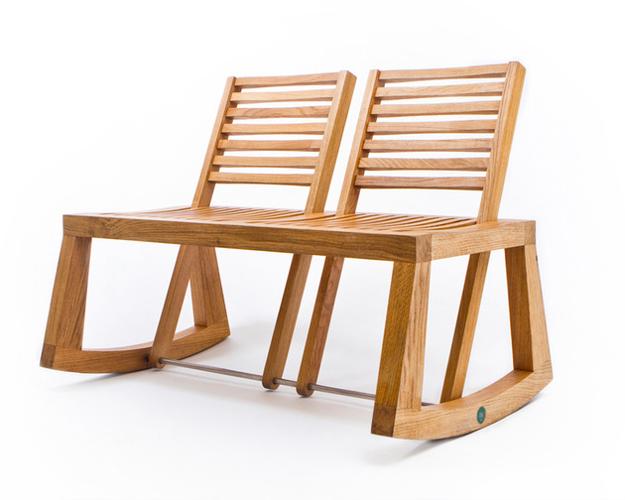 The curvy wooden bench base allows to rock gently. Wood choices include chestnut, oak, robinia-acacia and moabi wood.
Modern furniture design
Vintage furniture upholstery fabrics and painting ideas
Neo Baroque furniture, modern furniture design
Modern interior design in Louis XV style, luxurious room decorating ideas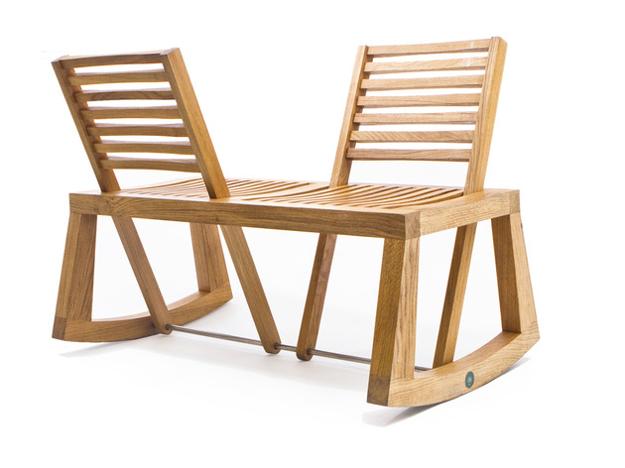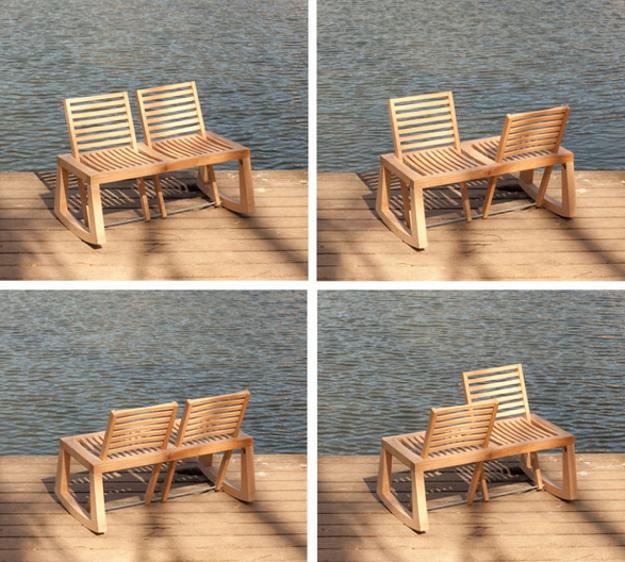 Posted: 19.05.2013 by Decor4all