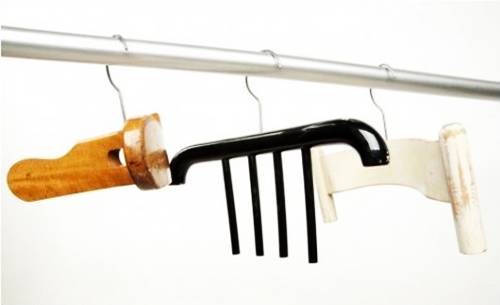 Recycling old chairs for clothes hangers

Unusual wall hooks and clothes hangers offer surprising and creative ways to add personality to your empty walls. Practical and functional, these stylish and original wall decorations add fun and interest to modern interiors, adding unique details to wall decor.
Wall hooks and clothes hangers are simple household items that we all use every day. Designers offer interesting alternatives, changing their look and using them ad modern wall decorations that add a playful mood to home interiors, walls and doors.
With a little time and energy, you can add unexpected details to your interior decorating also. Interesting wall hooks and clothes hangers will transform your rooms, walls and doors into one-of-a-kind displays with creations that are too good to hide away in the wardrobe.
Leaf Hanger Set, modern wall decoration and entryway storage solution
Creative home accessories adding fun to simple home storage ideas
DIY padded hangers for your closets, simple craft ideas
Unusual wall hooks and clothes hangers
The best clothes hangers are chair backs. Recycling old chairs for hangers is a smart way to reduce your expenses on house hold items and create truly personal interior decorating with handmade hangers.
A bomb hanging from a balloon is an extravagant decorating ideas that add a surprising detail to military home decor.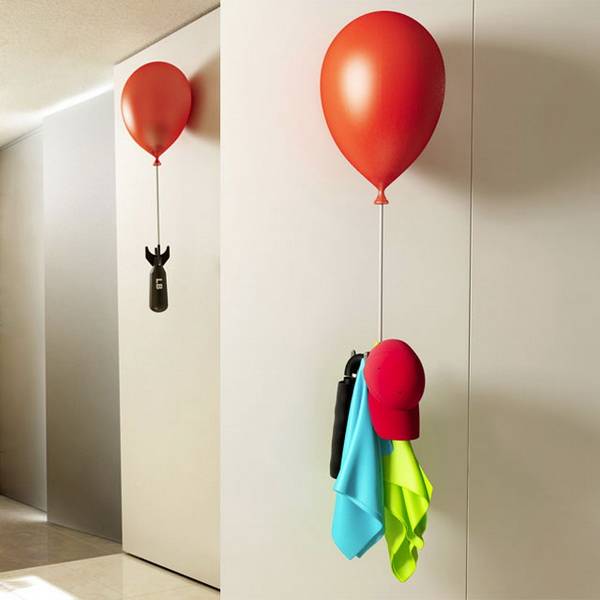 Black bat-shaped clothes hangers make great Halloween decorations and gifts that surprise and delight kids and fun-loving adults.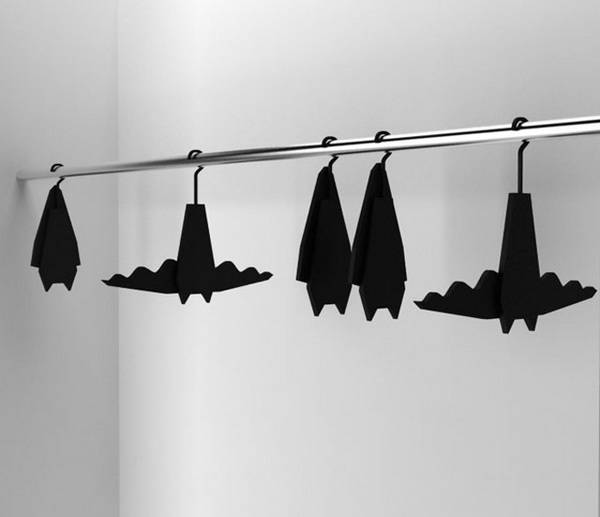 Aircraft wall hooks are great for young boys and their fathers sharing the love for air crafts. These wall hooks look like paper planes, These creative wall decorations bring fun into kids rooms and entryway designs, offering versatile and attractive wall hooks shaped like small planes.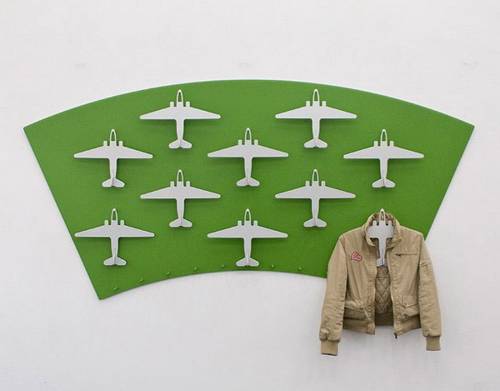 These glowing in the dark clothes hangers add amazing details to closets or rooms. Perfect for Halloween decorating, these hangers help create surprising and scary ghost designs with clothes.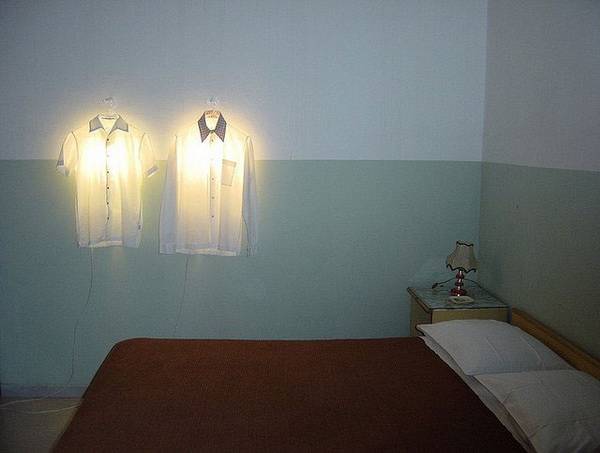 Another interesting design is the wall hook that mimics the thump up gesture will improve mood and add a playful touch to wall decoration.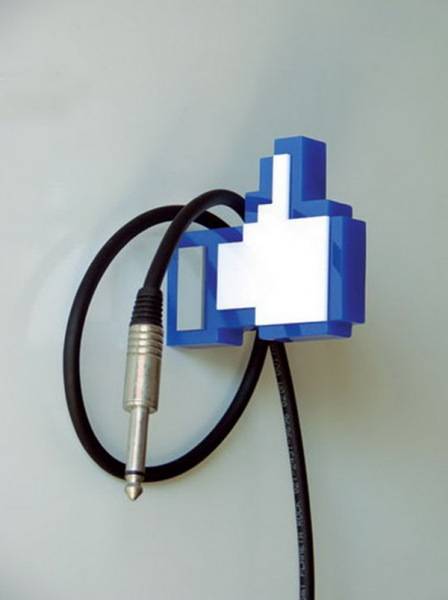 There are so many different, creative and surprising wall hooks and clothes hangers that can satisfy any taste and personal style. For music lovers and sport fans, space saving designs and items in extravagant style are designed to make you smile.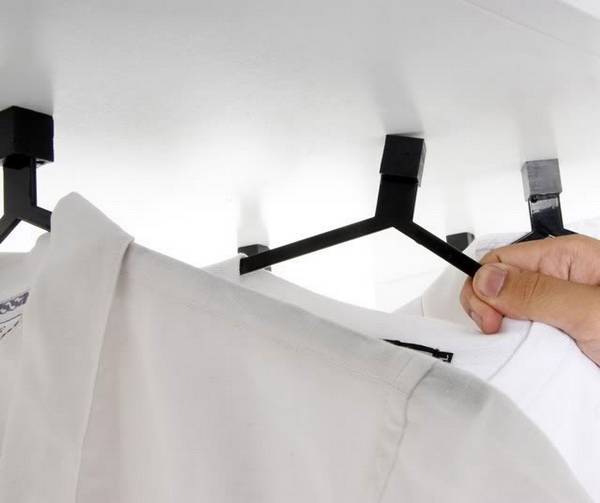 Colorful plastic rings are perfect alternatives for wall hooks to keep bathroom towels on the wall.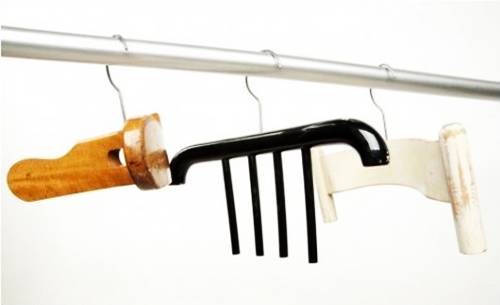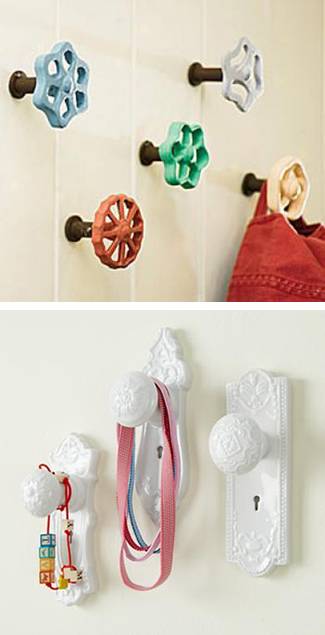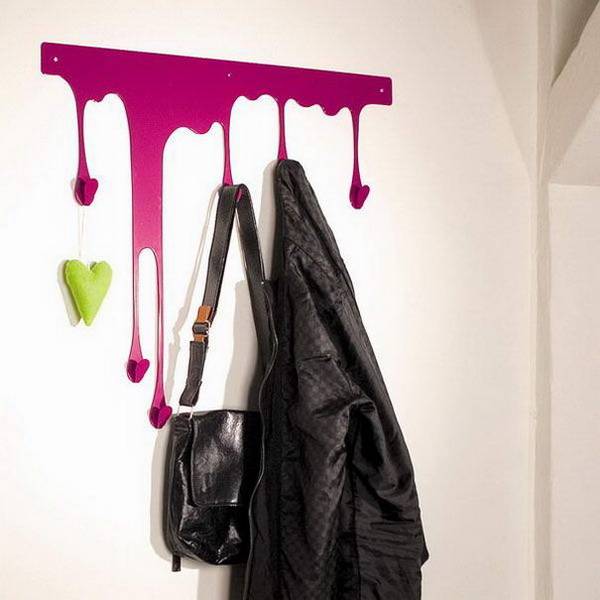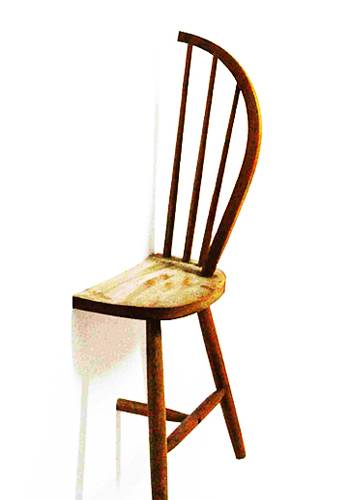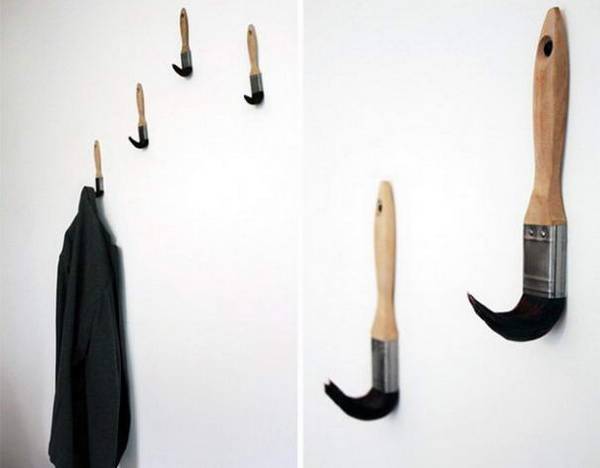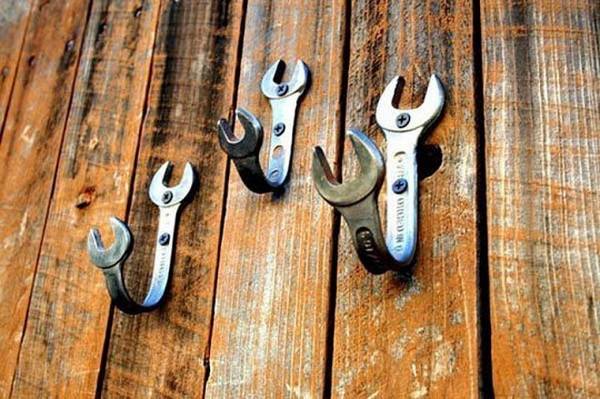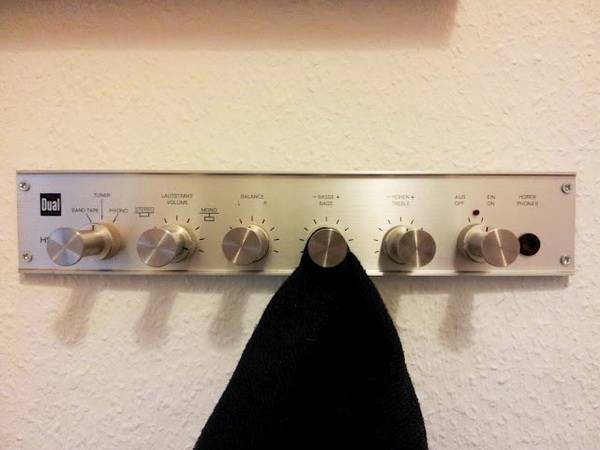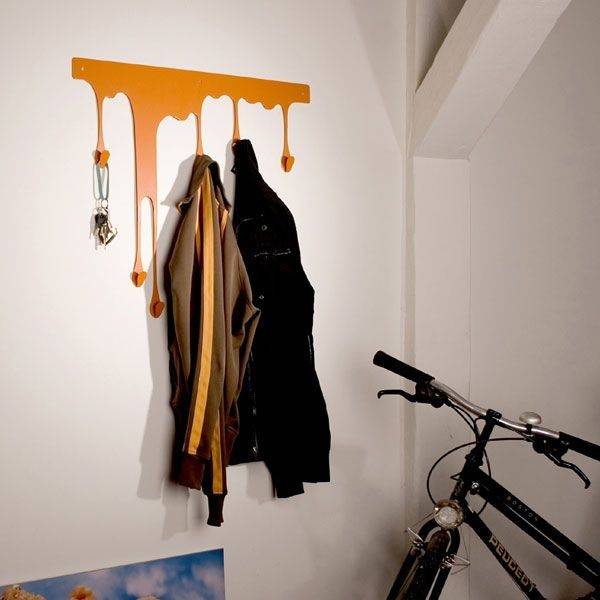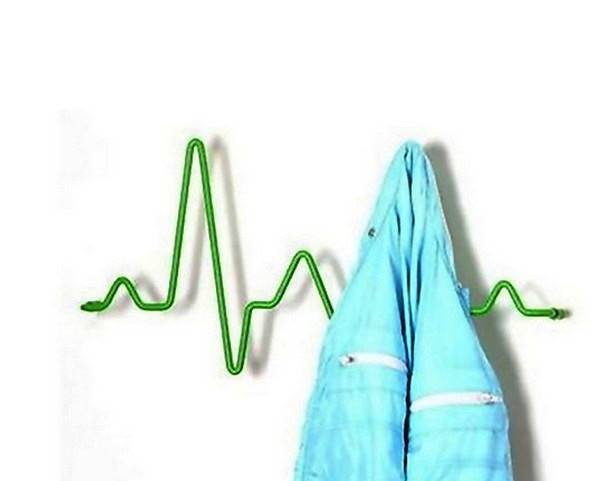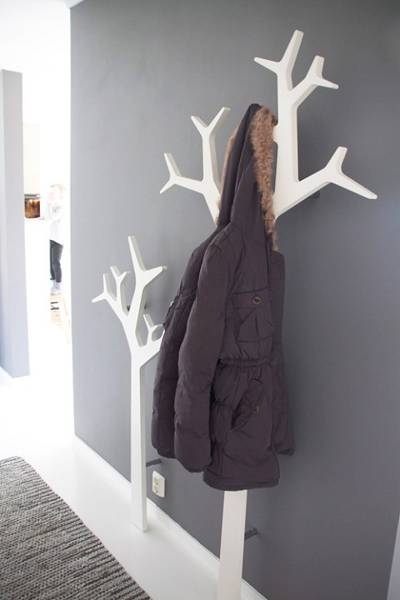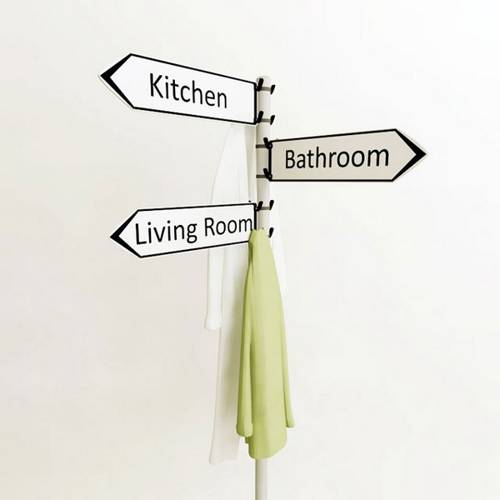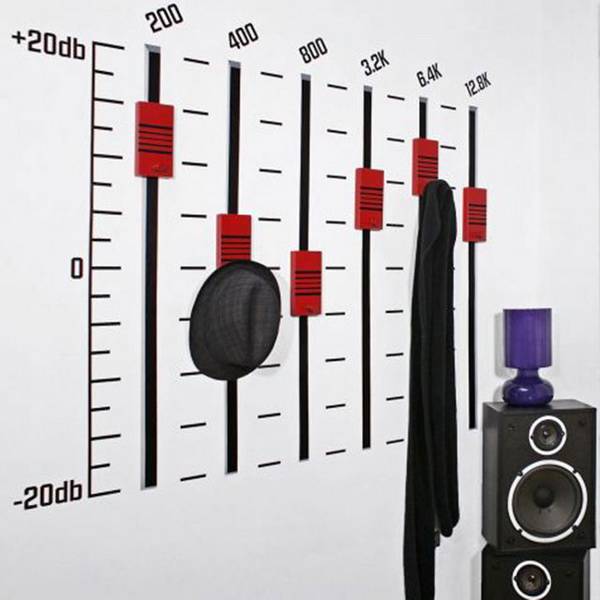 Posted: 08.09.2013 by Decor4all