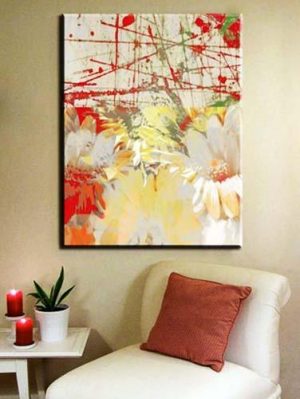 Paintings add final touches and creates gorgeous accents, setting the mood and harmonizing interior decorating ideas with a sense of completeness. Modern and antique paintings are great home decorations that bring classy style into room decor and beautiful home interiors with interesting images, scenes, colors and patterns.
Oil paintings look rich and expensive. Framed and classy or frameless and contemporary old paintings transform interior decorating with rich textures and unique color combinations. The  canvas fabrics add durability to acrylic or oil paintings. The varnish keeps paintings look fresh for many years. Paintings are great for creating a stunning focal point for impressive, sensual ad modern interior decorating or adding elegant accents to home decor that complete room design and harmonize it in creative style.
Paintings are not only very decorative accessories, but functional elements of interior decorating. Paintings create a unique atmosphere which enhance interior decorating in many ways. Paintings give comfortable and exclusive feel to room decor. They can fill homes with energy, make room decor look more stylish and create a relaxing atmosphere. Paintings that are unique works of art, are very effective and necessary elements of room design and interior decorating.
Modern interior decorating with paintings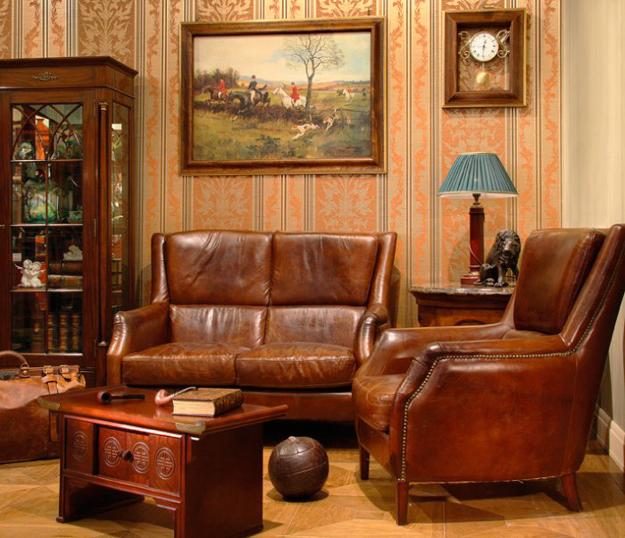 Accentuating home interiors with paintings
Using paintings it is easy to accentuate rooms and change the  home furnishings, creating functional zones and visually transforming home interiors. Large or bright paintings are impressive, and allow to adjust room proportions, balancing interior decorating by adding depth and color to modern room decor.
Grand works of art can beautifully accentuate architectural features and interior decorating., uniting home furnishings and creating intimate living spaces. Blending paintings with room decor creates sensual home interiors. Gorgeous landscapes, wildlife or meaningful scenes  add the emotional factor to modern interior decorating and gives character to room decor, emphasizing the existing home decorating style and personal taste.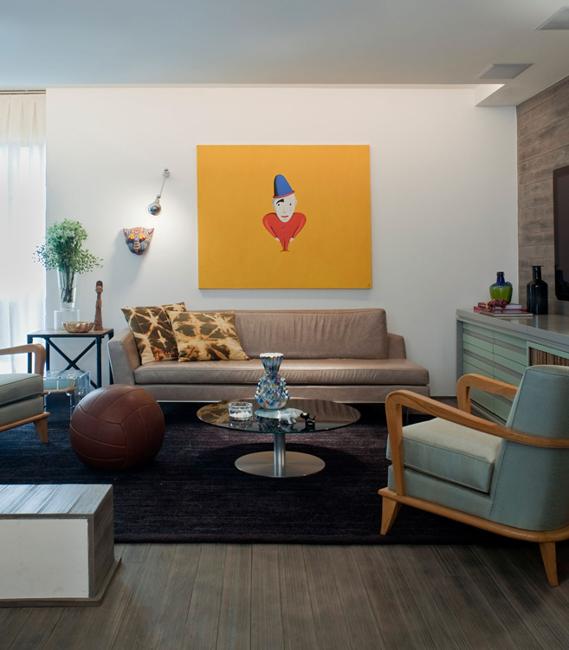 Paintings are versatile home decor accessories, ad work well in combinations with sculptures, glass or porcelain figurines, ceramic vases, stained glass, stone or wood decorations, uniting home furnishings in selected interior decorating style and creating stunning and exquisite modern home decor.
Vintage furniture upholstery fabrics and painting ideas from Moissonnier
Unique wall decorating ideas, winter landscape, wool painting
Foyer and hallway decorating with paintings
The entryway and hallway are first home interiors that your guest will see when visiting your home. These rooms set the tone for experiencing your home decorating. Small painting in bright and pleasant colors, with familiar images, simple lines and shapes are ideal for catchy interior decorating that blends functionality and minimalist style into modern entryway decor.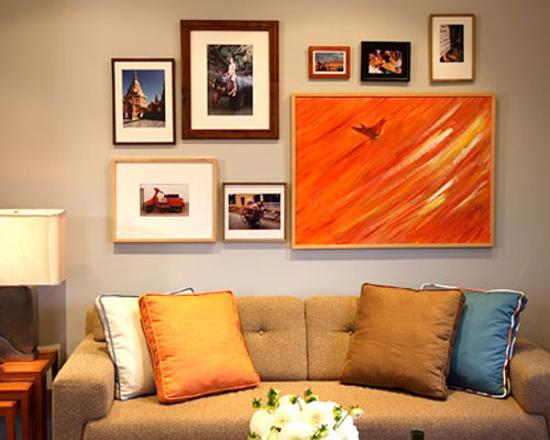 Living room decorating with paintings
Living room paintings are supposed to create a relaxed and homely atmosphere. Landscapes, still life or portraits attract attention and create beautiful interior decorating with symmetrical and asymmetrical arrangements.
Wool painting, unique handmade gifts and wall decorating ideas
How to use antiques for modern interior decorating in classic style
Kitchen and dining room decorating with paintings
Kitchen and dining room decorating with paintings can include pleasant images, food still life and floral bouquets, adding a large accent in vibrant colors to room decor.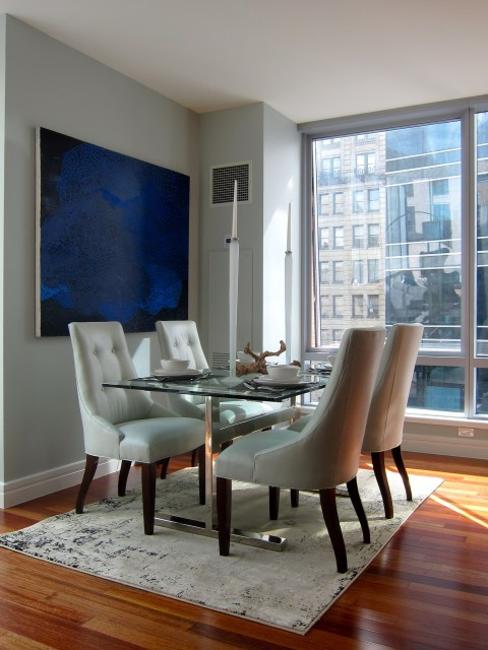 Bedroom decorating with paintings
Well chosen paintings create a light, relaxing, pleasant and romantic atmosphere in bedrooms. Portraits and paintings of the sky, clouds, birds, animals, natural wonders, seascapes and landscapes bring soft lines and muted colors into interior decorating and create tranquil and inviting bedroom decor.
Kids room decorating with paintings
Paintings for kids room decorating should be pleasant, optimistic, kind, colorful, stimulating and energizing. Beautiful illustrations of kids favorite places, fairy tales, cartoons and movies, combined with bright and modern wallpaper patterns and vivid paint colors add happy and dynamic atmosphere to kids room decorating. Self colored wallpaper designs in neutral colors, combined with colorful paintings create stimulating environment and decorate walls in creative style.
Paintings enhancing selected interior decorating style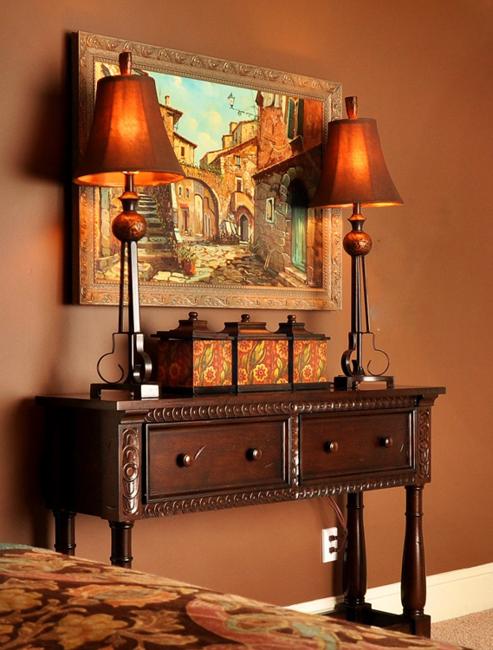 Paintings on silk are great for Asian interior decorating. Framed antique paintings bring classic feel into room decor. Impressionist paintings are excellent for contemporary interior decorating and and eclectic style. Baroque and Rococo style paintings, decorated with rich and impressive frames look fabulous with classic interior decorating ideas and room furniture.
English style interior decorating benefits from hunting scenes and beautiful English landscapes. Paintings demonstrating realism and romanticism are ideal for bedroom decorating in any style. Minimalist interior decorating look bold with futuristic and abstract artworks. Modern interior decorating ideas in pop art style blend beautifully with handmade drawings, photographs, large prints and bright paintings.
Paintings placement
The paintings can be placed on walls or ceilings. The painting should be placed at the eye level, and the center of the painting must be in the middle between the eye levels of a person in a sitting and standing position.
One large painting or several smaller ones, are great for large empty wall decoration. Vertical artworks help rise the ceilings, while horizontal paintings help create more spacious room decor. Bright and light painting colors brighten up interior decorating.
Paintings with protective glass layers can be used for decorating fireplaces and walls in rooms with wood stoves. Heat and  sunlight can damage the paint. Hang a painting on the wall that is not exposed to direct sunlight.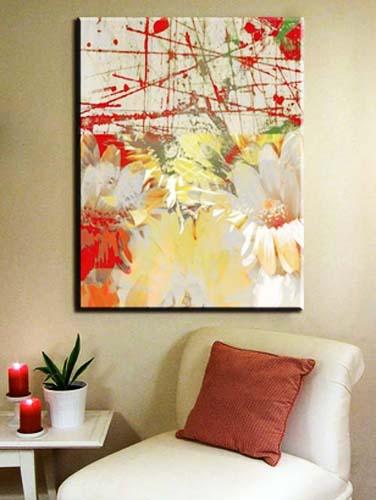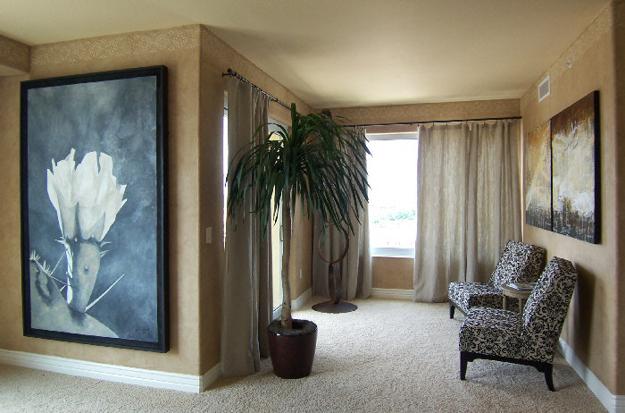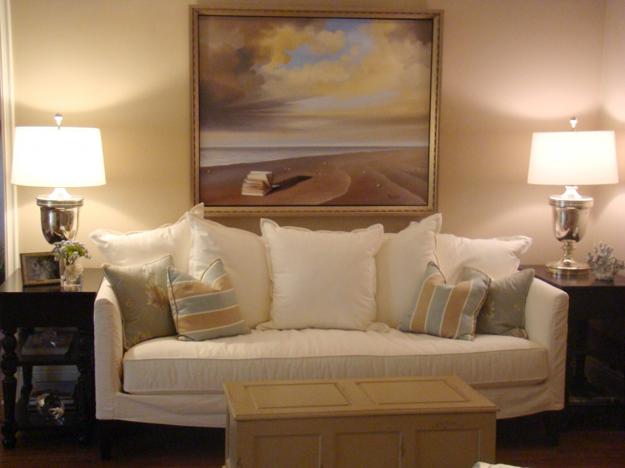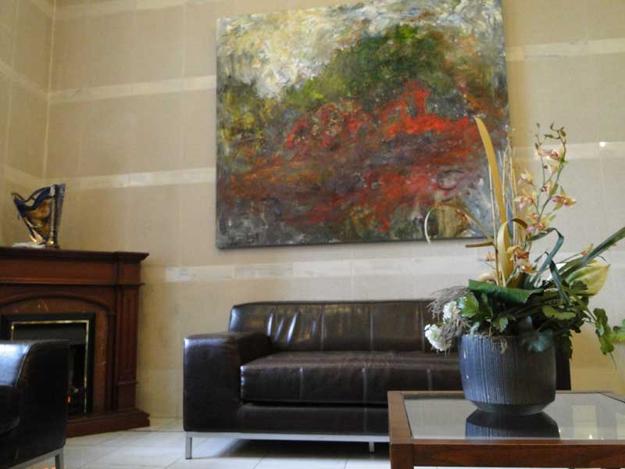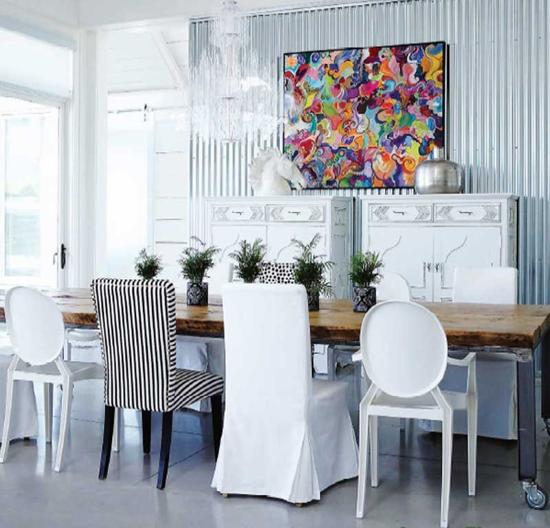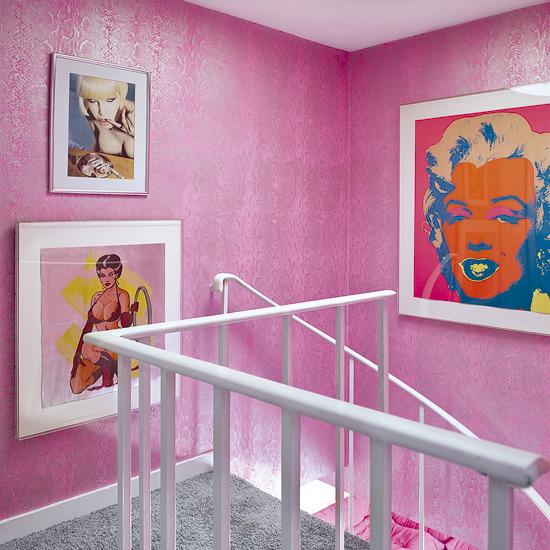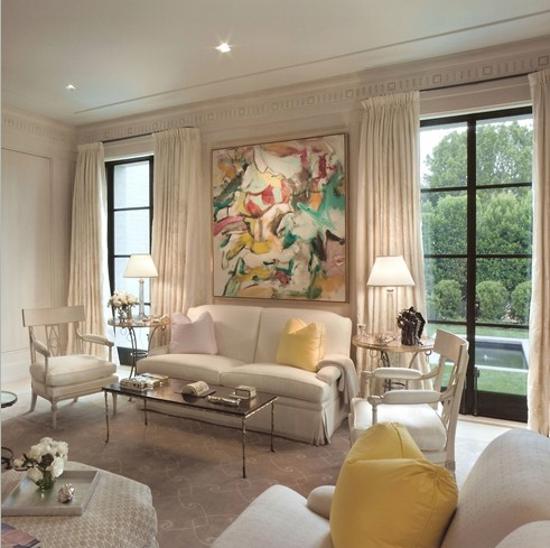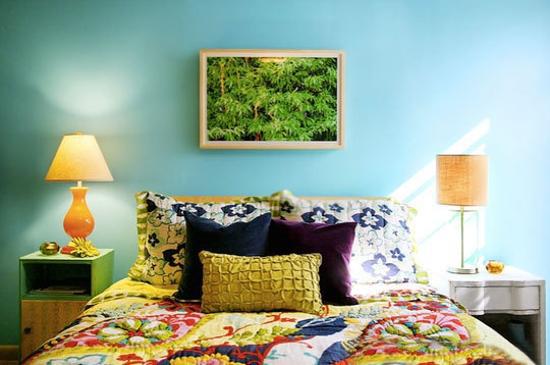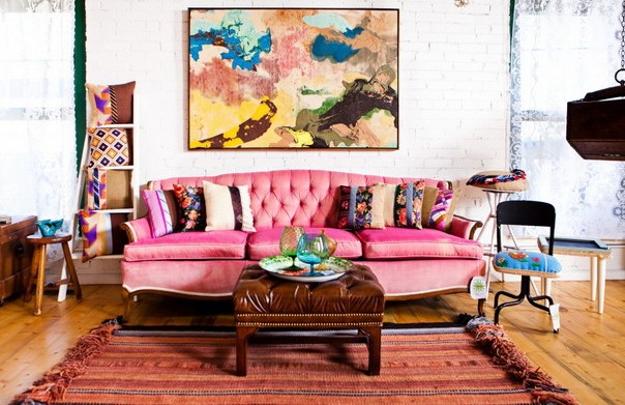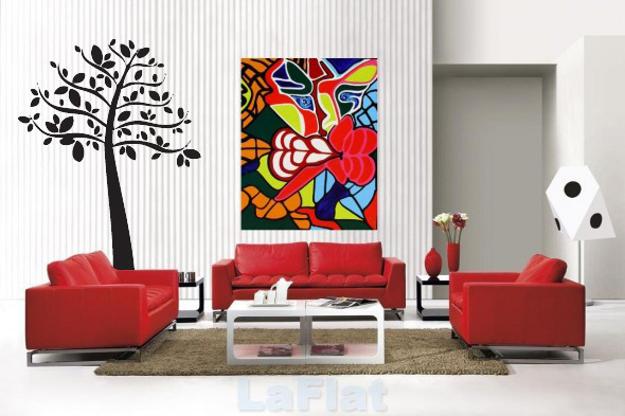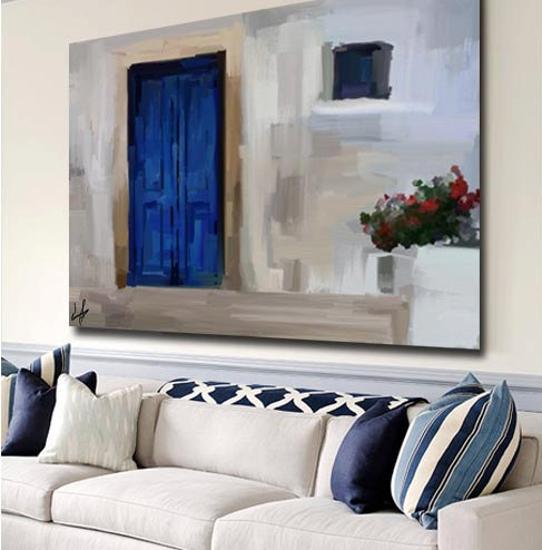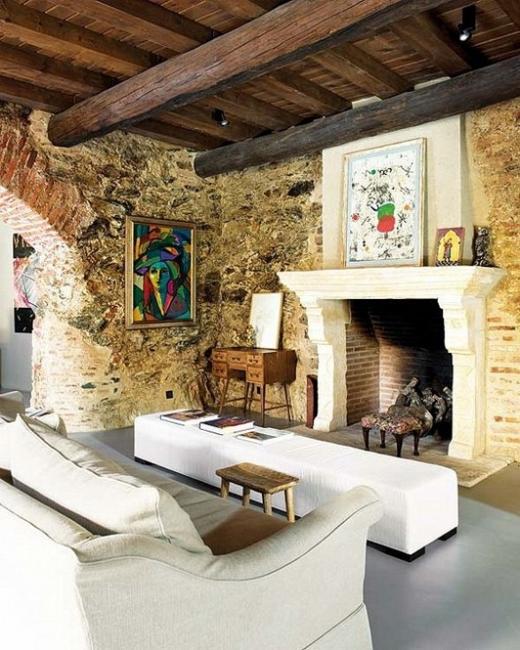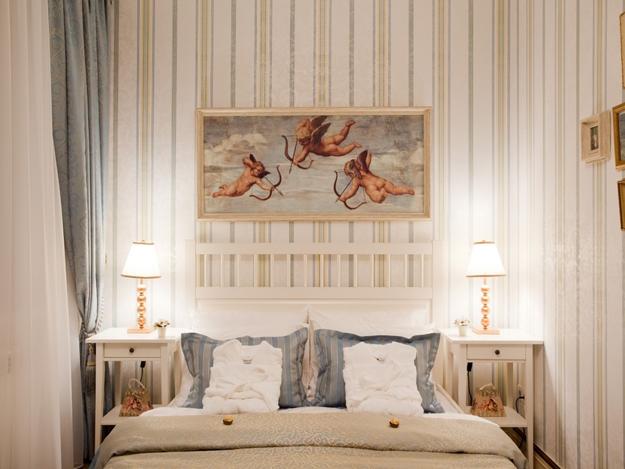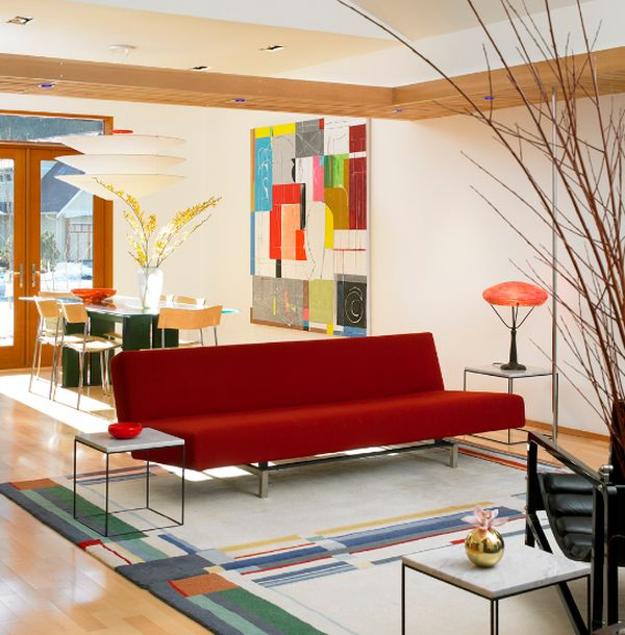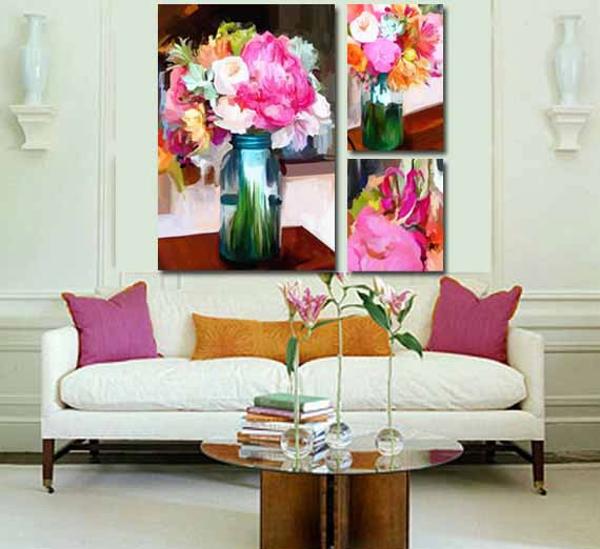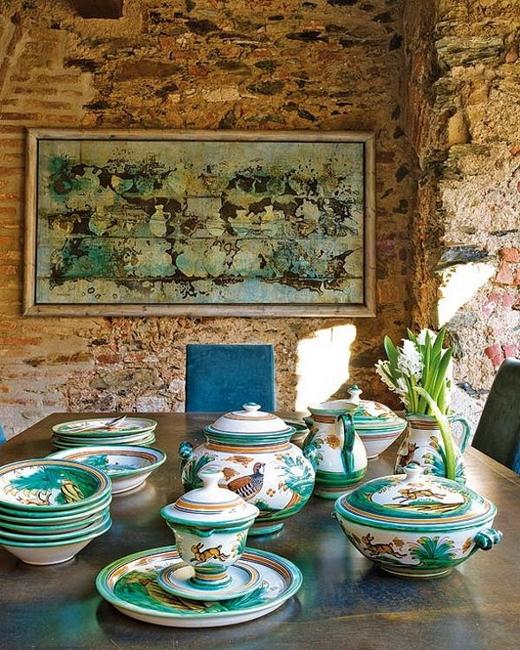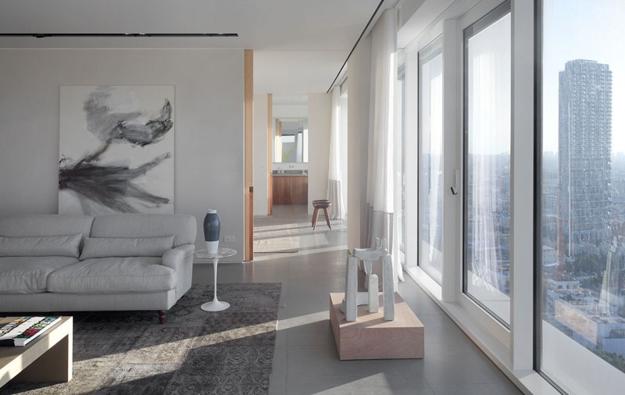 Posted: 08.07.2013 by Decor4all