Embroidery is a traditional embellishment for home decorations and crafts. Nature inspired decor theme is one of the most popular themed decor ideas. Decorative flowers on pillows or leaves patterns adorning linens are beautiful and timelessly elegant. Themed decor accessories with animal and bird embroidery designs look amazing. Decor4all presents embroidery artworks by Chloe Giordano which give great inspirations for creative needle works, making fabulous home decor accessories and beautiful crafts.
Embroidered home accessories are charming and stylish. Traditional and contemporary decor accessories with embroidery add unique accents to interior decorating, and modern ideas for handmade home decorations reclaim classic needle work and challenging the medium. 27-year-old Oxford-based artist Chloe Giordano crafts small-scale animal portraits with textural depth and original details, inspiring fresh ideas for handmade home decorations with nature inspired embroidery.
Embroidery designs for nature themed decor
Plush animal figures are cute and charming. They bring elegant designs into modern interior decorating and enhance nature themed decor accessories. Hand-embroidered fauna images by the artists offer fantastic inspirations for traditional crafts and making unique home decorations or gifts. Giordano's creations may only measure a few thimbles wide, but they are impressively realistic and help create lovely nature themed decor.
Amazing 3d embroidery designs to enhance wall decor with crafts
Creative embroidery designs turning decorative pillows into artworks
As for painting and drawings, embroidery designs create interesting images and decoration patterns. Every stitch can be used to show the beauty of animals, bringing the elegance and nature into the themed decor in eco style.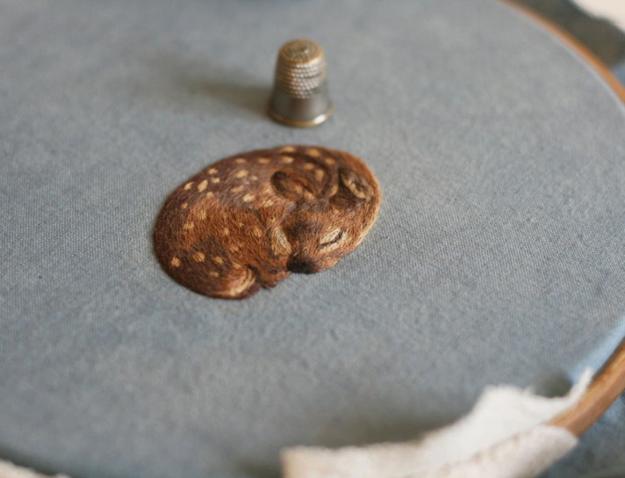 Embroidery designs are excellent for giving a new twist to decor accessories and show how animals move, how their fur lies, which are a novel approach to making home decorations. Animal images can look very realistic, bringing spectacular, exclusive and artistic details into modern home decor.
Decorating with buttons, original decorative patterns created with stitches
Creative ways to make home decorations with embroidery hoops
Giordano pays attention to small details, like animals eyes and how the fur folds around. The delicate medium and amazing skills allow to make beautiful home decor accessories and explore nature themed decor ideas in a creative way.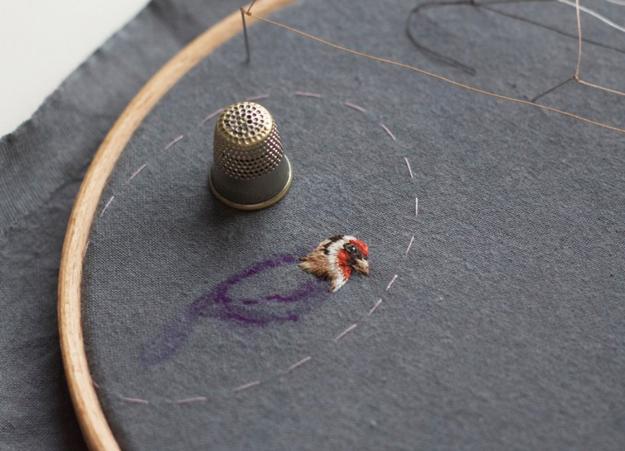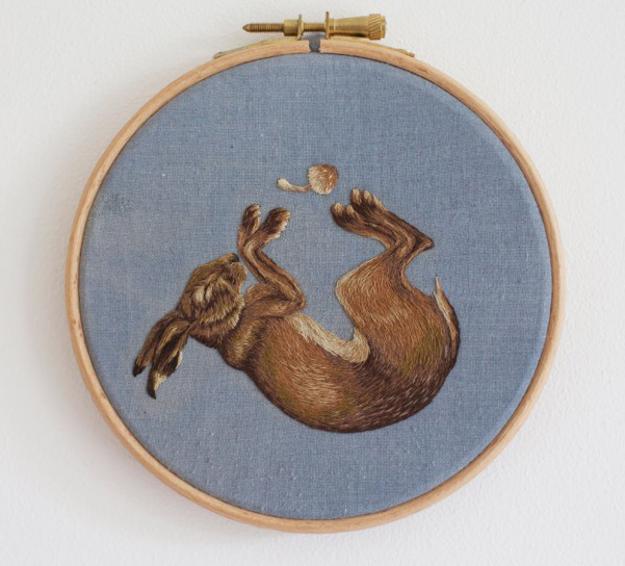 Posted: 07.09.2017 by Decor4all