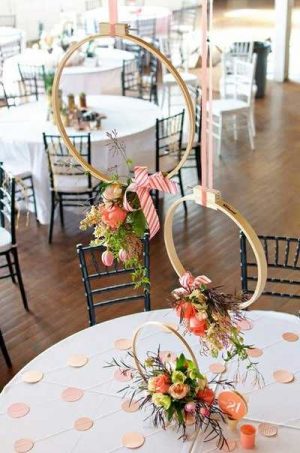 Plastic and wooden embroidery hoops are excellent materials for making unique home decorations for your rooms. Finding a way to add unique touches to  room decor is a wonderful challenge that increase your creativity and improves craft skills.
Plastic or wooden embroidery hoops in various sizes provide excellent frames for fabric crafts and allow to create gorgeous chandeliers, wall clocks, home organizers and wall decorations. Embroidery rings are a great way to display your favorite festive fabric prints, yarn crafts and applique projects. Here is a collection of home decorating ideas that might inspire your own designs.
Vibrant colors and handmade designs look fantastic for home decorating in relaxing and creative style. Plastic and wooden embroidery rings allow to design changeable home decorations, experiment, style and transform interior decorating as often as you wish.
Creative home decorations made with embroidery rings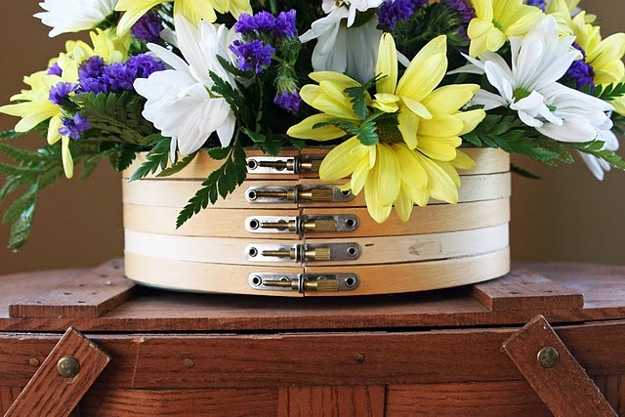 Plastic or wooden embroidery rings and small fabric pieces can be turned into attractive and original home decorations in no time. Using the same supplies, you will be able to change the decor easily as your child matures.
Easy to handle, light and affordable, embroidery hoops can be used for decorating any room from the floor to ceiling. You can hand them on walls of from the ceiling with clear fishing line. You can paint them bright colors and create stunning wall decorations for bright and cheerful room decor.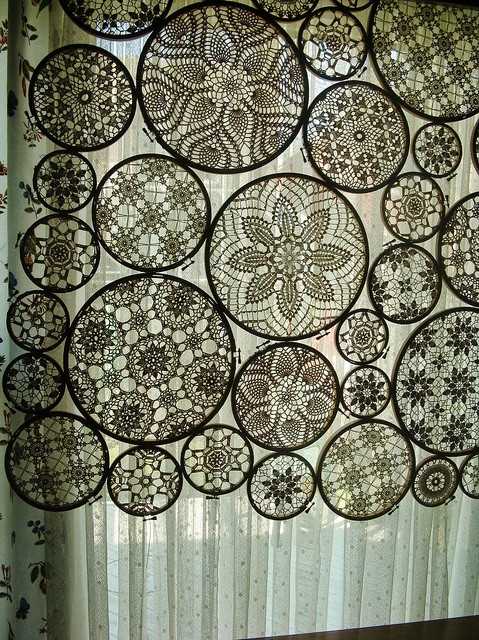 You can use fabric prints for adding a splash of color and stylish decoration patterns to embroidery rings, or leave them empty, creating original designs or a personal letter on a wall. Plastic and wooden embroidery hoops are great for displaying family photographs and make mini wreaths.
10 simple and modern wall decoration ideas with fabric
Decorative plate paintings, wall decoration ideas from Molly Hatch
Decorative plates collage, beautiful wall decorating ideas
Decorating with Juju hats, modern wall decor ideas
Embroidery rings are simple and versatile home decorations that can be mixed with any other ceiling or wall decorations, bringing more interest and softness of round shapes into rooms and creating unusual and playful, easy to change and modern interior decorating.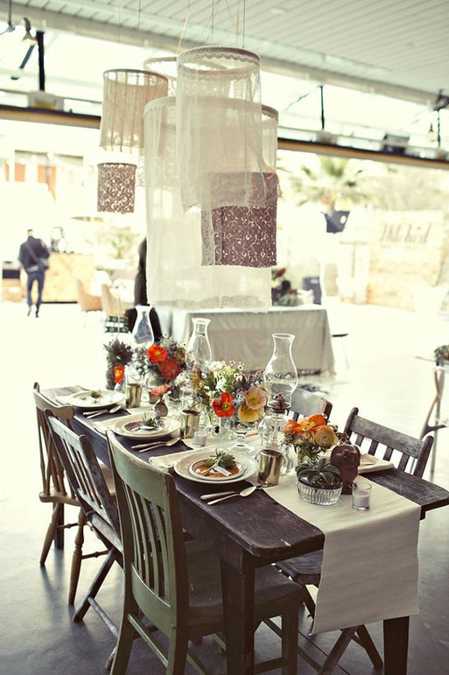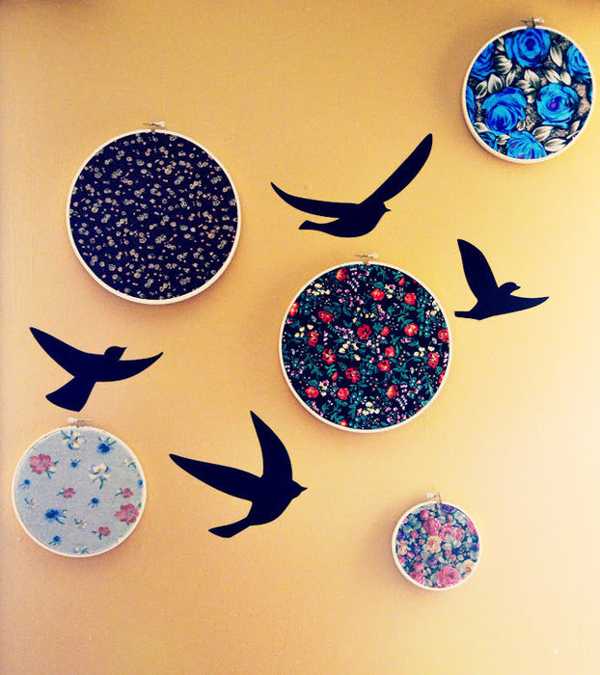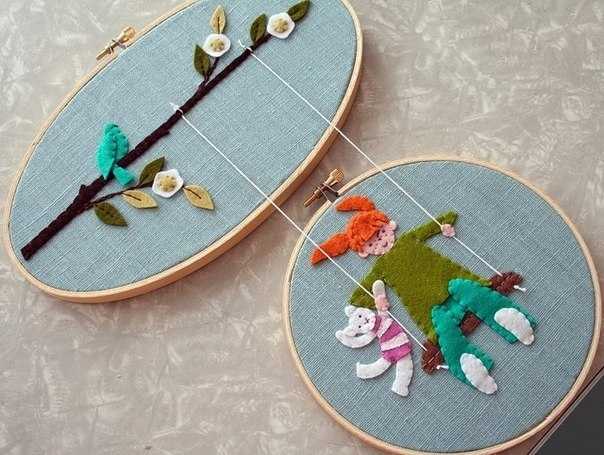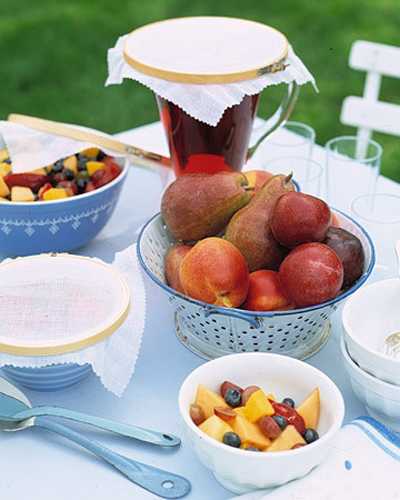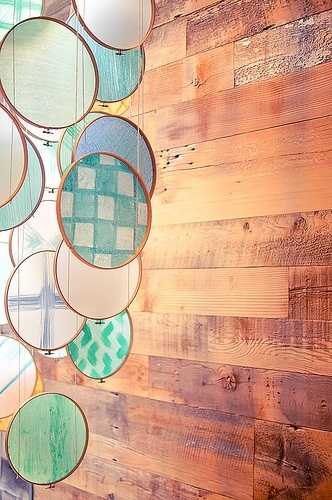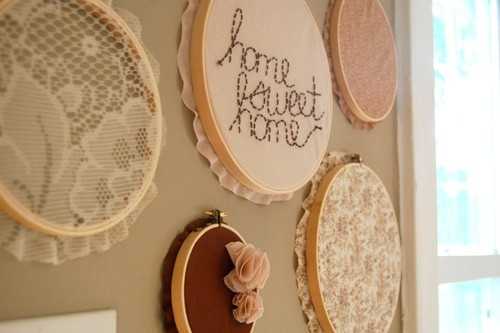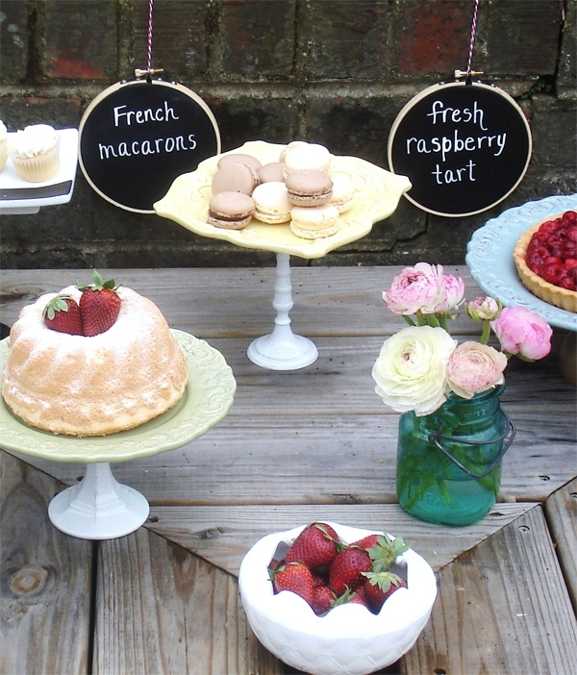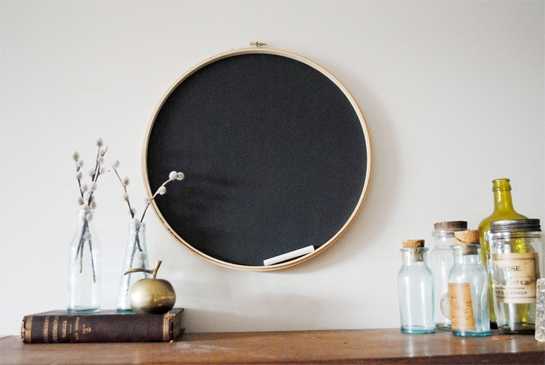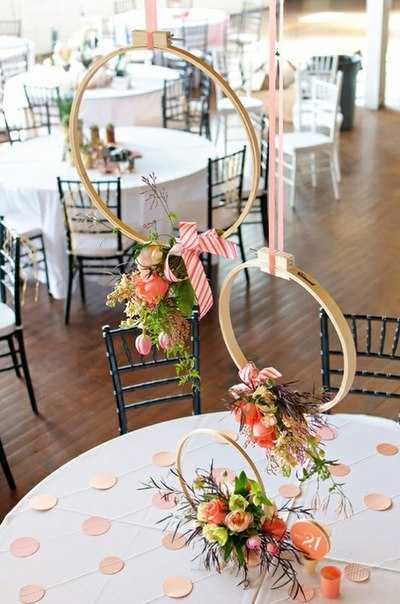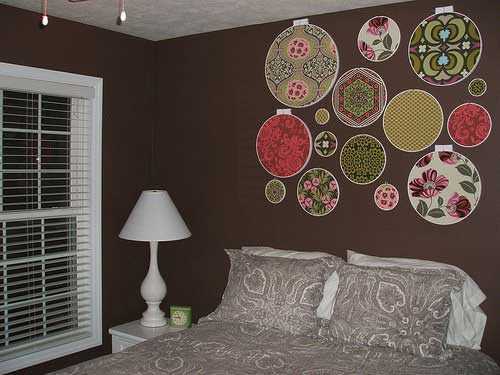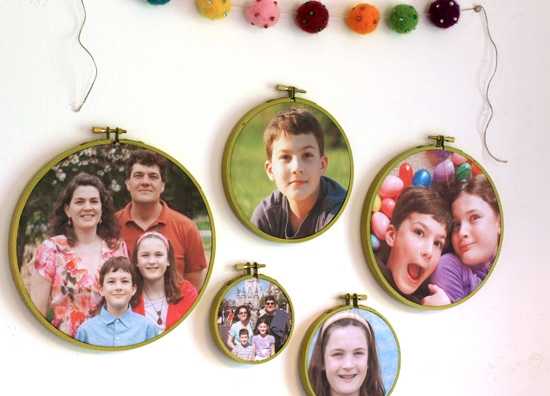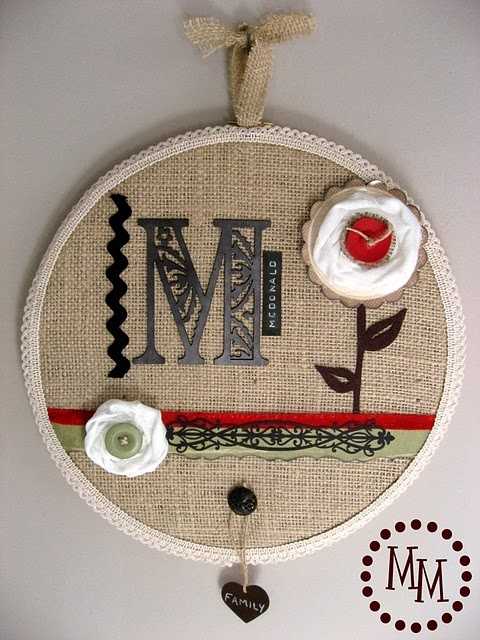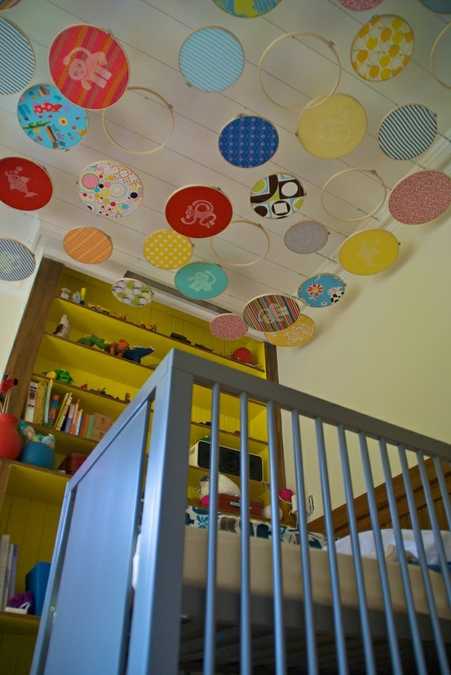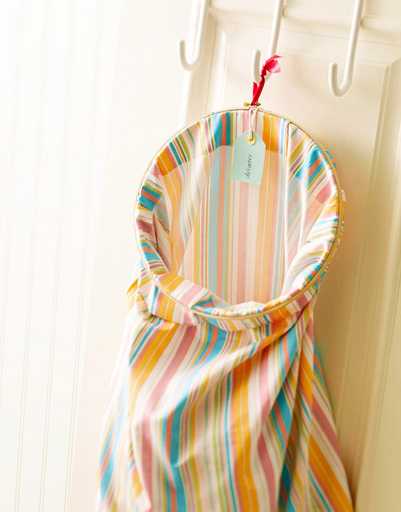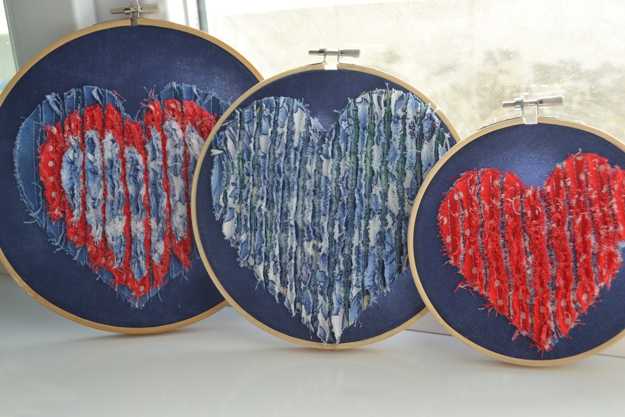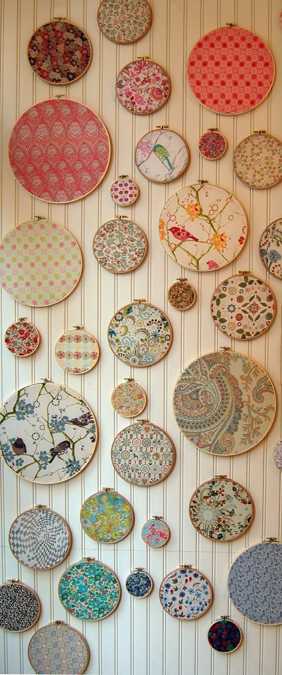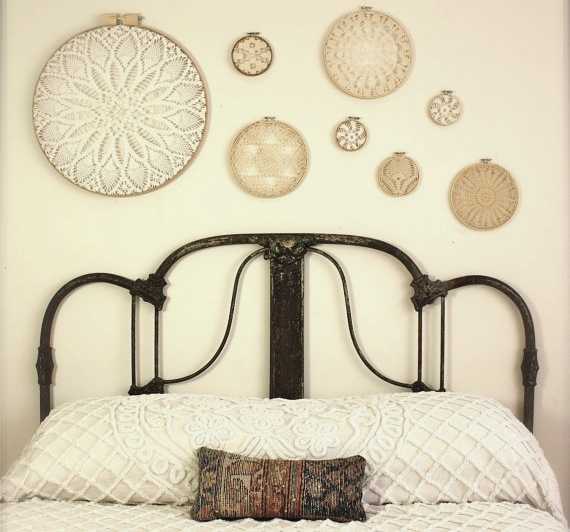 Posted: 06.03.2013 by Decor4all