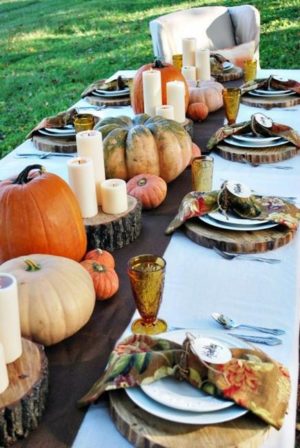 Candles centerpieces, mixed with fall leaves, autumn flowers, fresh fruits, or seasonal vegetables, make ideal table decorations for Thanksgiving and fall events. Candles are perfect accents. They are warm and versatile, suitable for any occasion. Create unique candles decorations blending natural textures into your Thanksgiving setting, and you will surprise your guests as candles beautifully complement your Thanksgiving table decor and create a warm, welcoming, relaxing atmosphere.
Candles l9ook gorgeous with all table decorations. Candle centerpieces brighten up dining rooms and add chic to outdoor table settings. Decorative candles come in various colors, shapes, and sizes, adding lovely accents to holiday tables and adding warmth to fall decorating ideas.
25 fall crafts and Thanksgiving decorating ideas
Candle centerpiece ideas, fall table decorating with autumn leaves
DIY candles, centerpieces for beautiful table decoration
DIY candles centerpieces and fall table decorations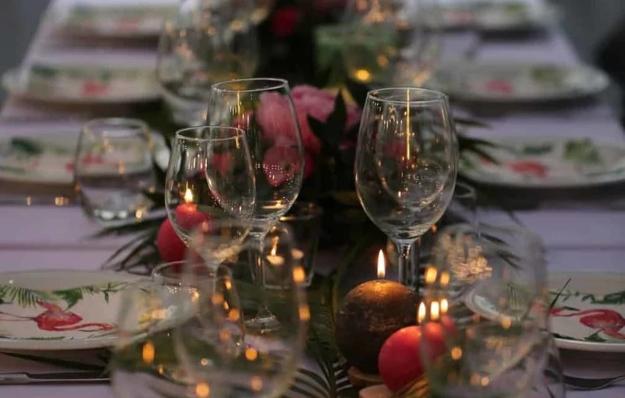 Choose candles that can easily fit inside the glasses, jars, or containers. Do not try to crowd too many candles on your holiday table, as less is more. You can mix candles centerpieces with all-natural materials you can find for decorating. Pine cones, fruits, vegetables, pumpkins, all gourds, rocks, fall leaves, beautiful flowers, turkey decorations create fabulous Thanksgiving table decor with candles.
Creative table centerpieces for Thanksgiving
Thanksgiving table decoration with Turkey Day decor
Floral centerpiece ideas, last-minute Thanksgiving table decoration
Decorative candles are a great way to give your fall decorating a personal and romantic feel. When you create your candles centerpieces, you can personalize your table setting and change Thanksgiving decor easily for another occasion. Do not settle for a single design. Mix decorative candles with various materials and create original decor for every fall occasion.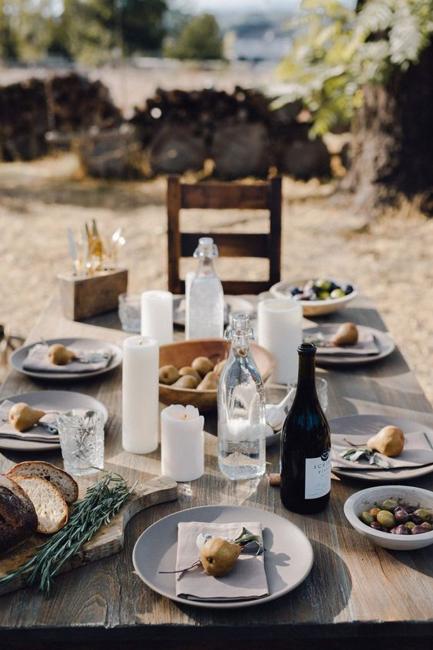 Candles centerpieces are a great way to romanticize fall holiday tables. There are many attractive ideas to choose from, including single candle holders, candelabras, glass jars, and floating tea lights in glass bowls. Tall candles can obstruct eye-contact and limit the interaction among your guests. Short candles centerpieces are the best table decorations to create an intimate setting.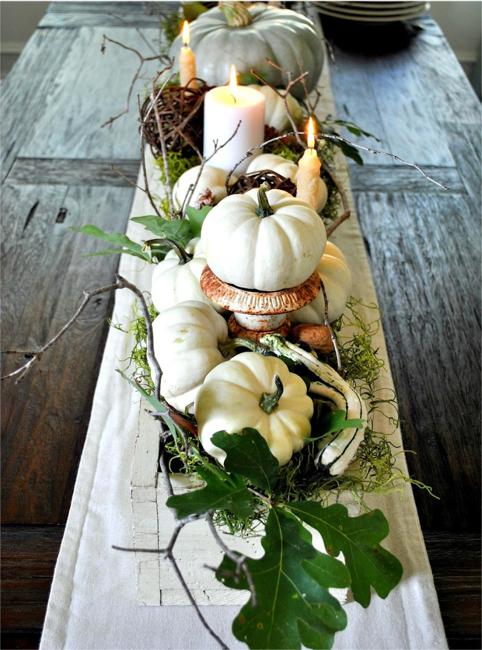 Outdoor spaces are perfect for setting holiday tables and decorate them with candles. Outdoor seating areas on your deck or patio will have a unique flair and a romantic feel when you illuminate dining tables with the soft glow of the candles and string lights.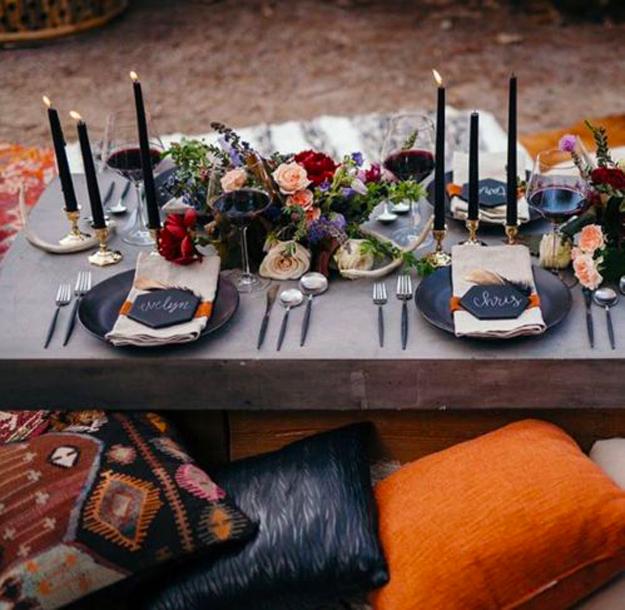 There are many creative ways of incorporating candle centerpiece into festive table decoration. Outdoor living spaces adorned with candles make perfect settings for celebrating the fall. Think of glass jars and attractive glasses to protect the candles in the case of wind. Glass will add an extra special touch to Thanksgiving decorating and brighten up fall ideas.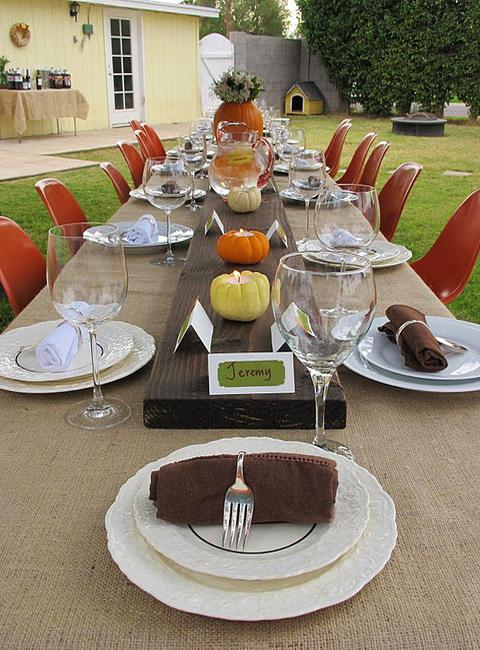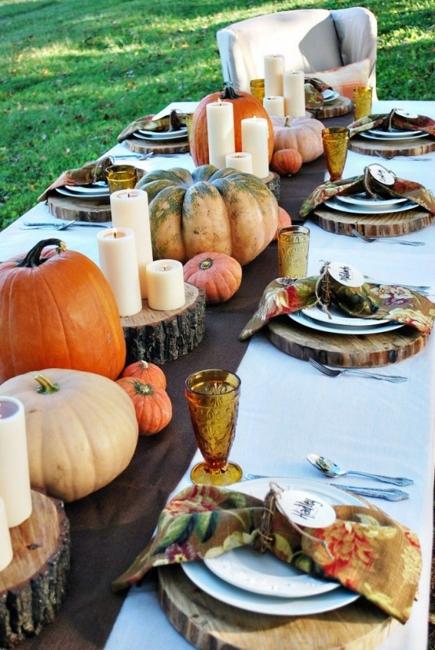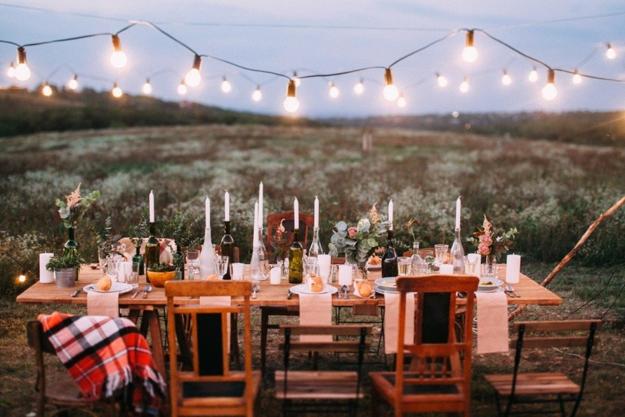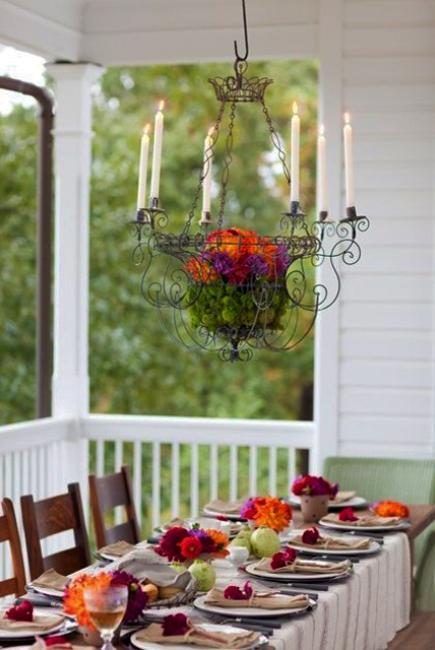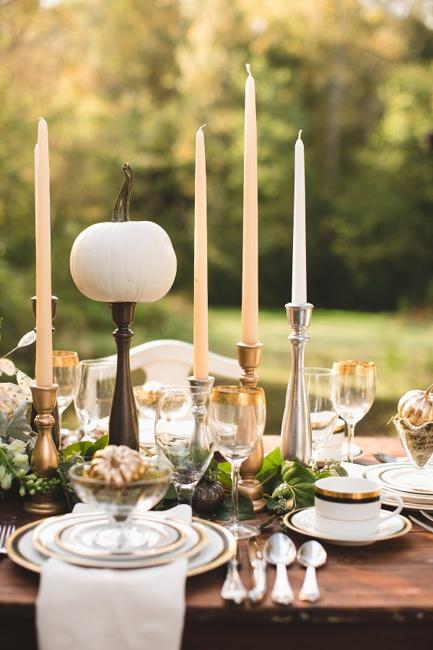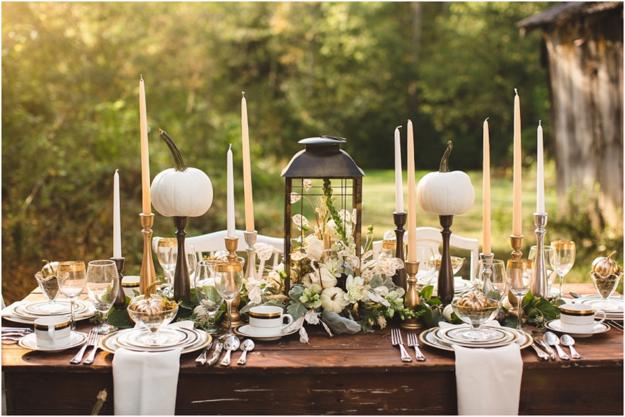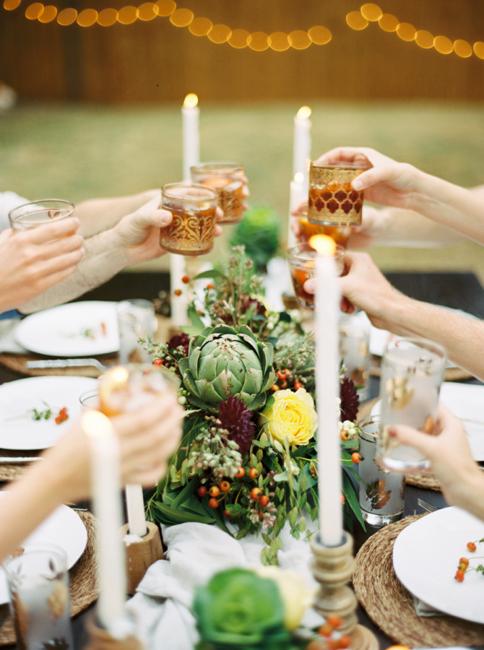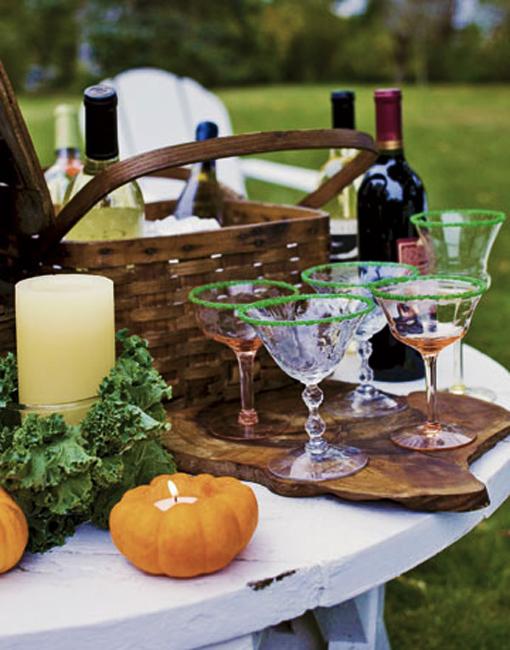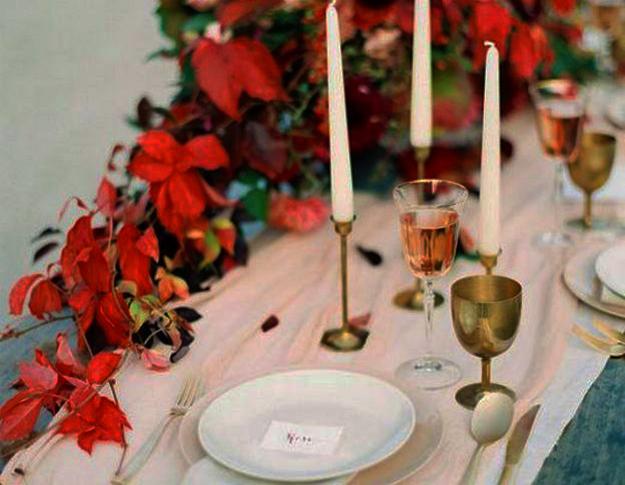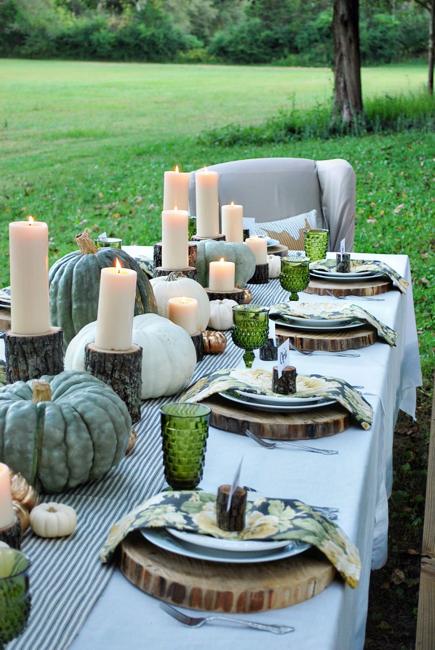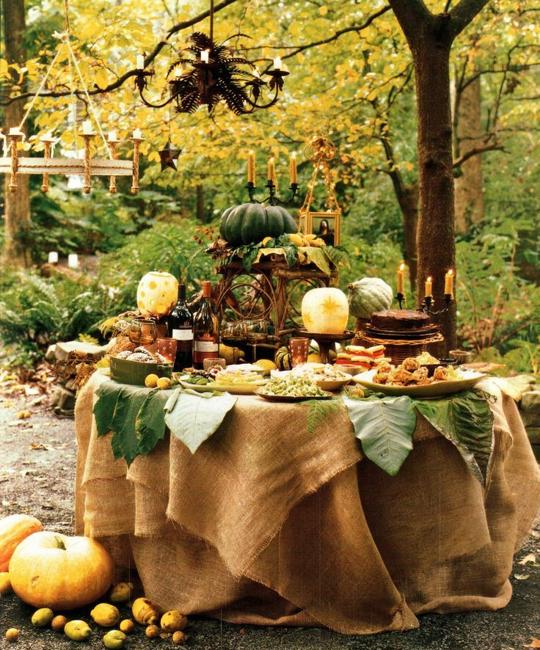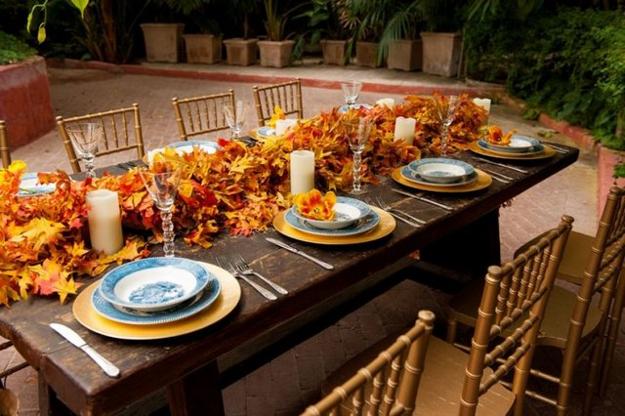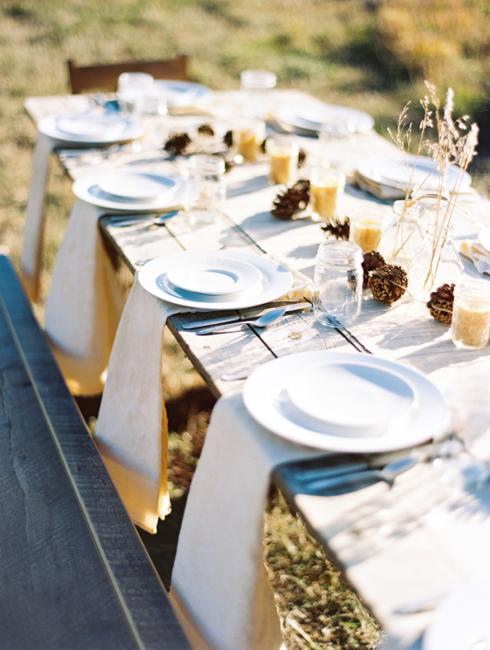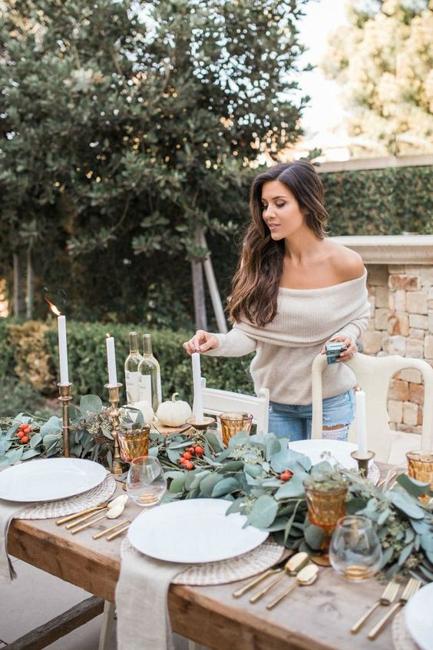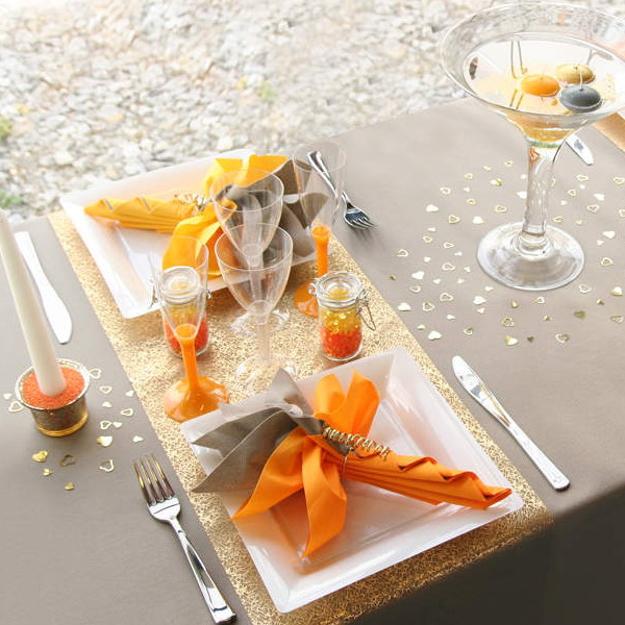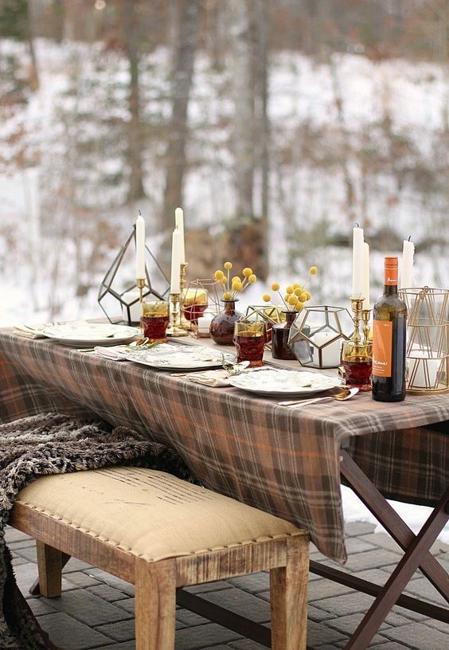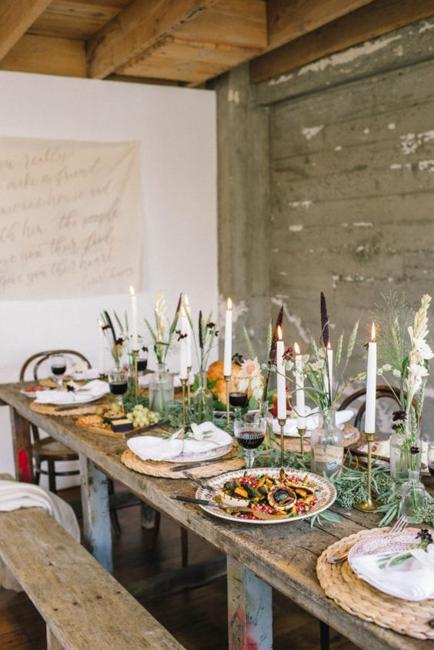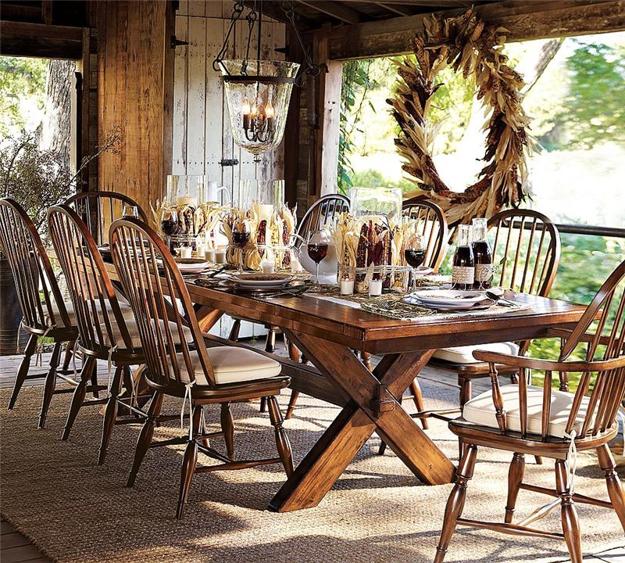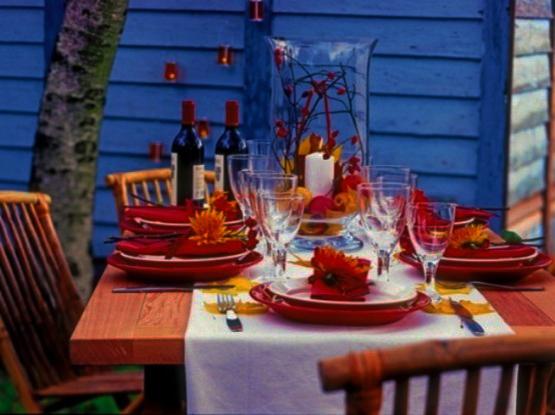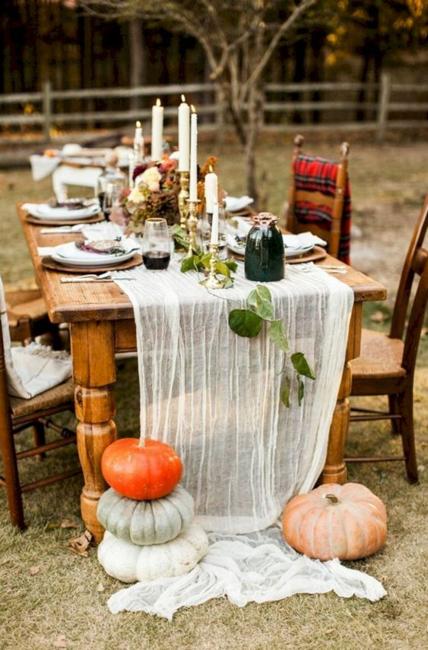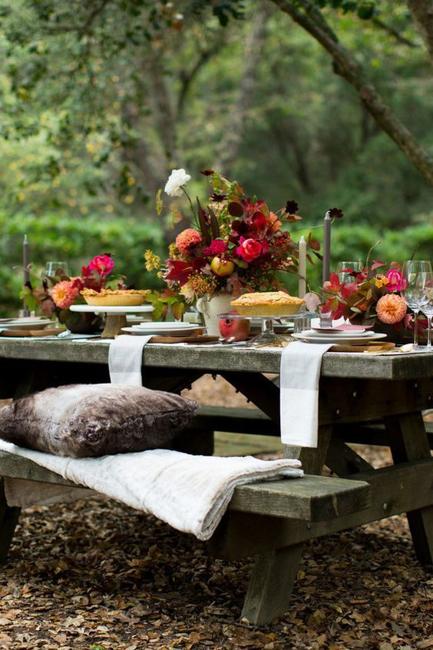 Posted: 30.11.2019 by Decor4all