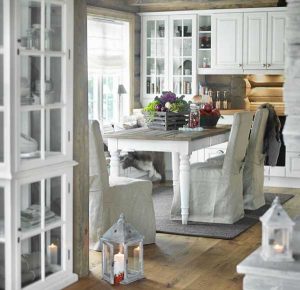 Modern country style decor ideas are inspired by a relaxing and peaceful, small village atmosphere and create warm and comfortable interiors that feature natural materials and decorating color combinations. Simple and unpretentious, rustic or elegant, country style decor is a popular trend for distinct living spaces.
French country home decorating and American ranch style, home decor in a la Provence style or ethnic interior decorating with traditional ornaments and local materials, Scandinavian homes and oriental interior decorating call for natural fabrics, wood furniture and pleasant color combinations, inspired by beautiful surroundings.
Modern country style decor is about blending outdoors with home interiors, bringing natural materials, like stone, wood, ceramic and glass, and create eco friendly, organic and healthy interior design with comfortable and welcoming room decor.
Modern country style home decor ideas
English home, blending French country decorating ideas into modern interiors
French country decorating ideas turning an old mill into a beautiful home
Country home decorating color schemes include beautiful neutral color tones of stone or comforting light and dark brown colors of wood. Modern country style decor ideas include bleached linen and greenery, creating delicate accents and emphasizing the connection to the nature. Traditional decoration patterns, ethnic ornaments and local decorations enhance country style decor with unique decorative details.
An important element of a country style home decor is a stove or fireplace, that make a country house feel warm and inviting. A fireplace or wood stove make wonderful centerpieces for country home decorating and add coziness to country style decor.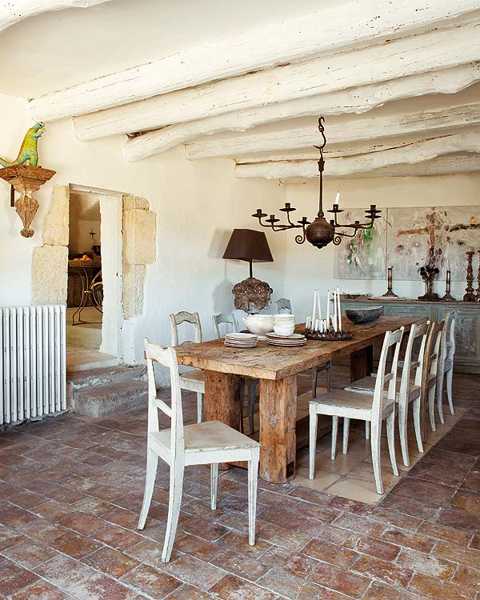 Simple, rustic wood furniture or fine and elegant furniture that look antique or vintage are an excellent choice for country home decorating. Furniture and decorative accessories with worn surfaces, small cracks and traces of bugs, aged and grown old pieces, fabrics and paintings add a unique vintage style flavor to country style home decor.
Gorgeous homes in Alpine chalet style, country home decorating ideas
20 gorgeous dining furniture sets highlighting country home decorating style
Modern country style decor is a harmonious and attractive blend of contemporary and vintage decor items, which emphasizes the comfort and simplicity, welcoming feel and relaxing look of a country home. Floor rugs and tapestry, vintage decor accessories with handmade embroidery, antique utensils, old books and photographs in wooden frames look amazing with modern furniture and lighting fixtures in country style, creating bright and familiar, pleasant and stylish country home decor.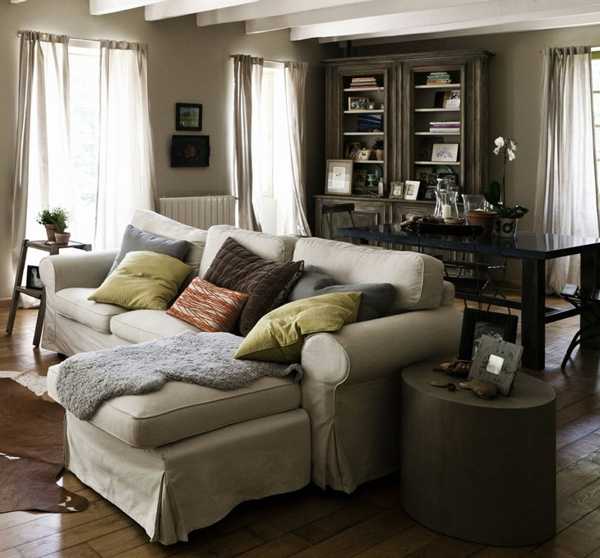 Posted: 06.11.2012 by Decor4all