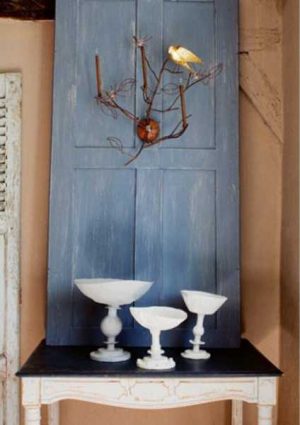 French country home decorating style is ideal for creating cozy and comfortable, elegant and modern interiors. French country furniture and decor accessories, reclaimed wood elements and beautiful room colors make these interiors feel warm and welcoming, providing gorgeous retreat from busy urban lifestyle.
This house was an old mill, equipped with machinery for grinding wheat into flour. After clever redesign the house shines with bright room colors, showcasing unique architectural design, vintage furniture and charming French country home decorating.
Modern interior decorating in French country home style was created by a grandson of the previous owner. The 18th century mill was built by French monks, then the building was abandoned and stayed empty for very long time.
In 1960 the property was bought by a successful businessman, and only the these old interiors were re-designed and renovated, turning an old mill house into lovely French country home.
Modern interior design with French chic, exquisite room decorating ideas
New 18th century French decorating ideas, rediscovering French style
Charming French country home decorating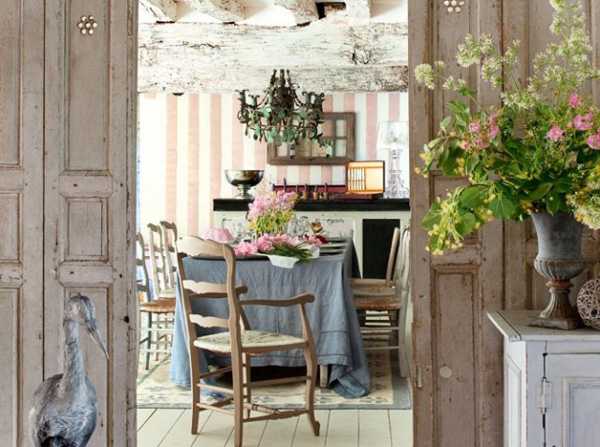 Today a grandson of the first owner lives with his family in this wonderful house. Here are a collection of photographs that show modern interiors and demonstrate fabulous French country home decorating ideas that turn a house into a home.
Reconstruction of the mill house brought huge changes into architectural design. Large windows in modern interiors invite lots of natural light into rooms, creating a wonderful canvas for displaying fabulous French country furniture and decor accessories.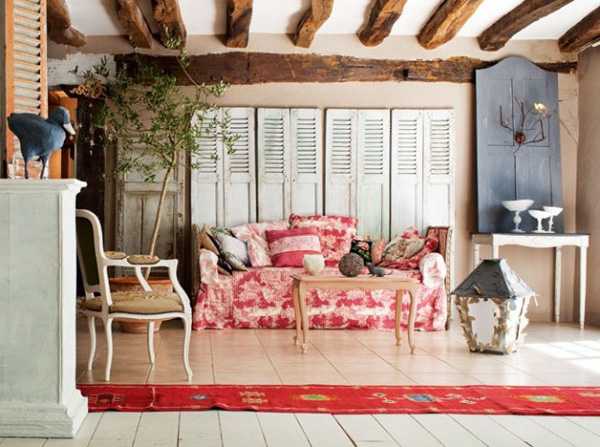 Soft pastel colors blend with bright accents, creating interesting contrasts and highlight details of French country home decorating.
French country home decorating ideas from Provence
Elegant French Home interior trend, light room decorating ideas
Posted: 30.09.2012 by Decor4all