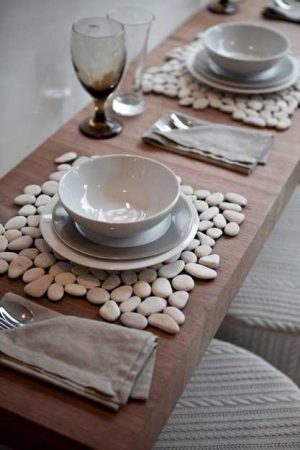 Beach pebbles are great material for handmade crafts, interior design and garden decorations. Smooth texture and natural color palette make beach pebbles a wonderful, versatile and very decorative material for making home decorations, table centerpieces, place mats, decorative accents and floor mats, that look unusual and surprising, natural and stylish.
Here is a collection of creative craft ideas for making home decorations. Check them out and consider these possibilities when you look for ways to use beach pebbles. Table decorations and centerpieces created with smooth and colorful river pebbles look fantastic. These beautiful stone pebbles create attractive accents with driftwood, flowers and glass vases or bowls.
Clear glass vases filled with river pebbles show lots of potential. You can use fresh flowers or create dried flower arrangements, add layers of different stone pebbles in contrasting colors and design an interesting and original table decorations and centerpieces.
Craft ideas using stone pebbles for home decorations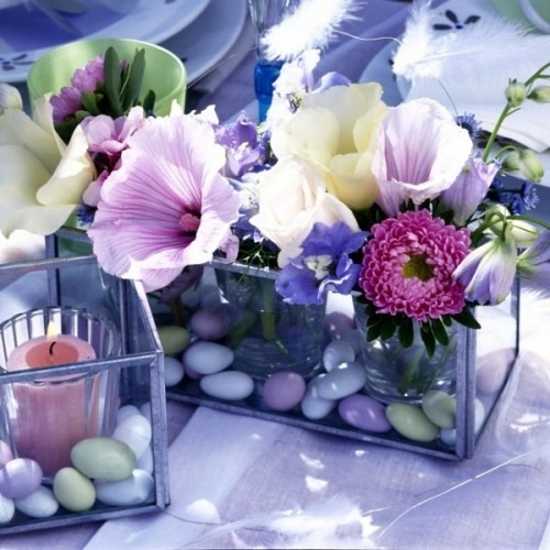 River pebbles, small garden rocks or beach pebbles bring beautiful shapes and texture into interior decorating, offering fantastic craft ideas for making home decorations that are practical, modern and eco friendly. Stone pebbles are great for creating personal home decorations, unexpected accents and handmade crafts, adding amazing decorative accessories to interior decorating in eco style.
Beach pebbles table decoration in white and turquoise blue colors
Two simple table decoration ideas, DIY flower centerpieces with pebbles
Few glass vases in different shapes and sizes, filled with beach pebbles in various colors create stunning table centerpieces and home decorations, encouraging to explore the potential of organic materials and creative craft ideas. You can design one stunning table centerpiece with few glass vases and beach pebbles or place these home decorations in various places around your home. You can line small glasses and glass bowls filled with beach pebbles altogether to make an artistic statement with these easy to make and inexpensive home decorations.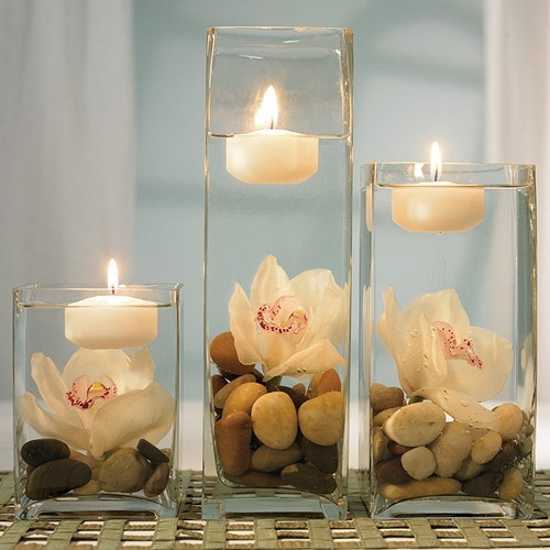 Another option for using small beach pebbles in your home is to create place mats or line a serving tray. These handmade crafts ideas allow to add a luxurious home decorations to your interiors, kitchen, living room, bathroom or dining room and create an exclusive hotel or a spa-like atmosphere in your living spaces.
Modern apartment ideas from A.Nikolashin, beach pebbles inspired interior design
Pebbles Carpet for massaging your feet, modern floor decor
Water features with beach pebbles, and combinations created with glass containers, beach pebbles and water look impressive, beautiful and tranquil. Floor mats that are made with beach pebbles add to aesthetic appeal of interior design and create pleasant and eco friendly home decorations that are original and charming.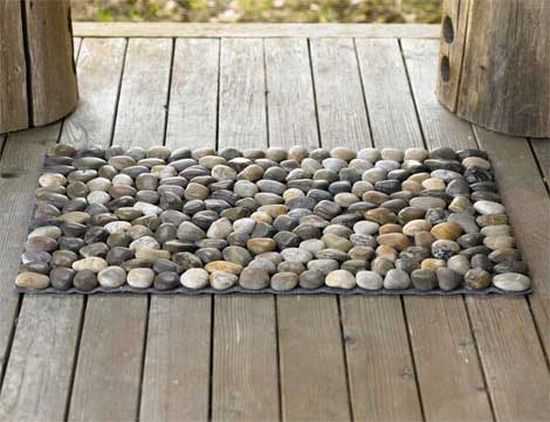 Adding candles brings a romantic mood into interior decorating. A serving tray or glass bowls and small glass vases create wonderful candle holders when lined or filled with river pebbles. Candles and stone pebbles, combined with glass vases or bowls are simple and elegant craft ideas for creating fabulous table centerpieces which blend natural materials and striking look, and add chic to interior decorating.
Using stone pebbles outside opens new possibilities. Creative crafts and pathways designed with pebbles are nice decorating ideas for creating interesting outdoor living spaces. You can add small beach pebbles or colorful river pebbles to your planters or paint stone pebbles, creating very personal and original designs.
Stone pebbles table centerpieces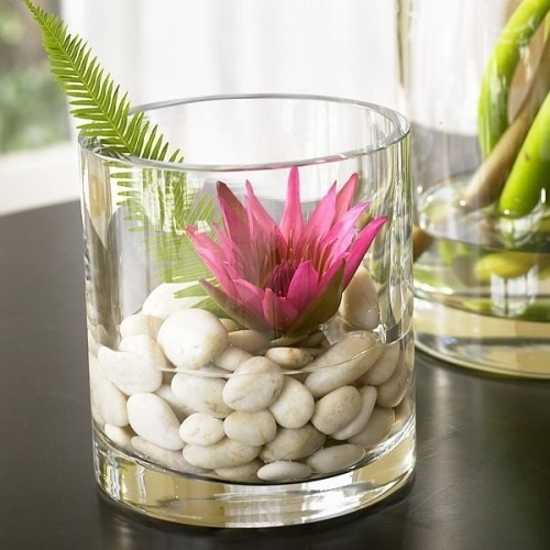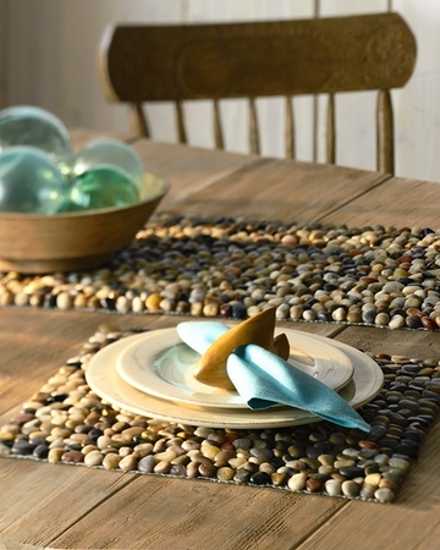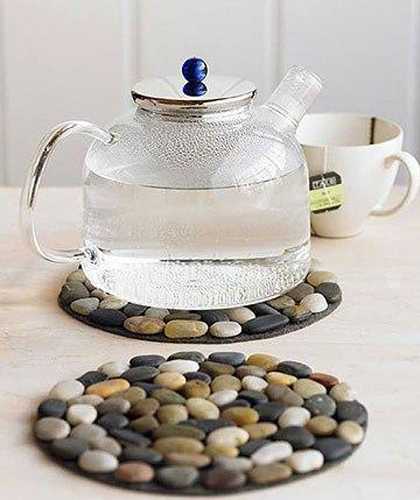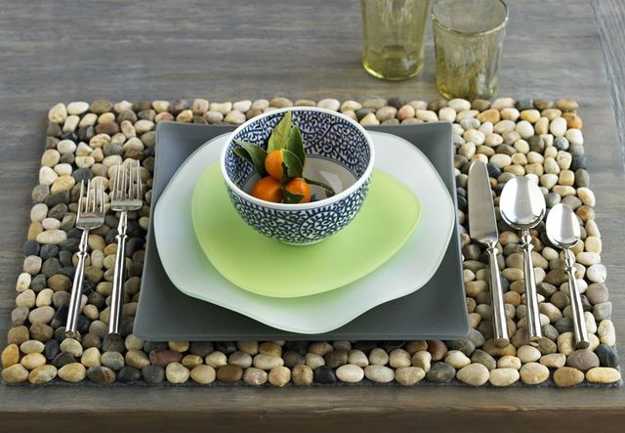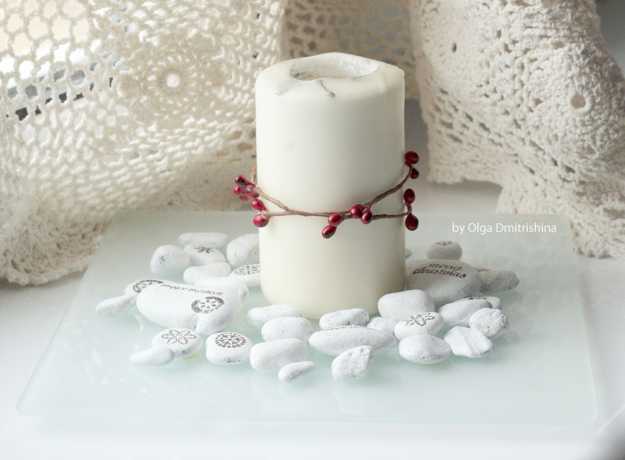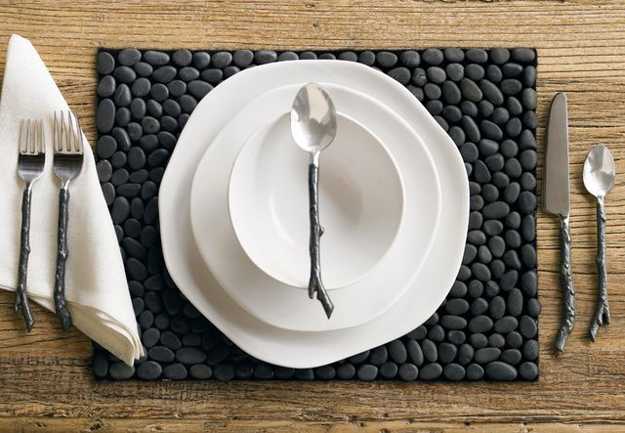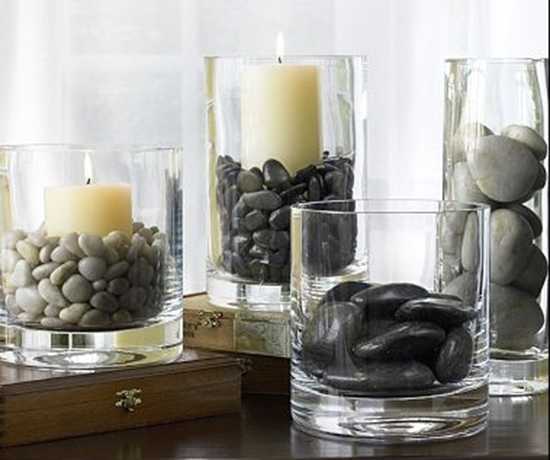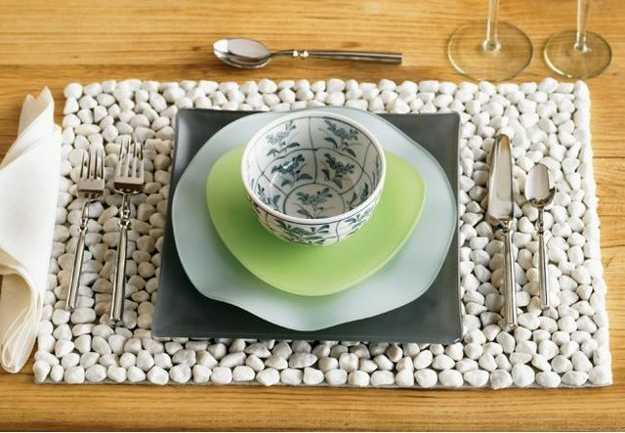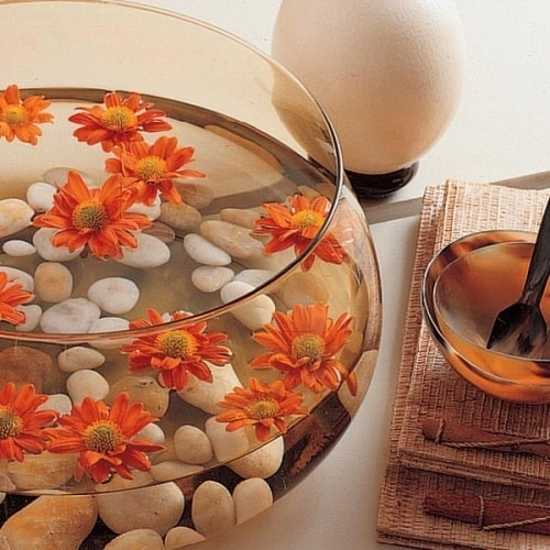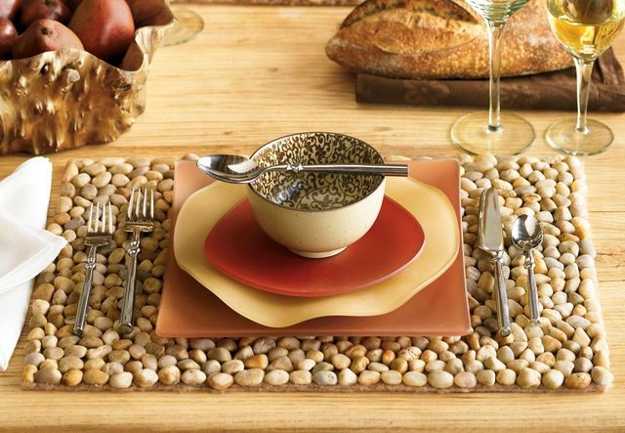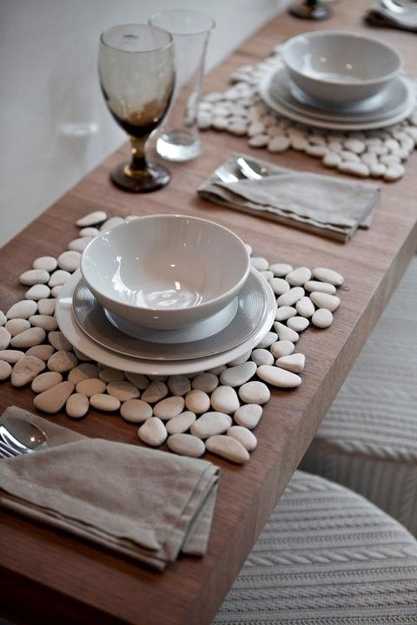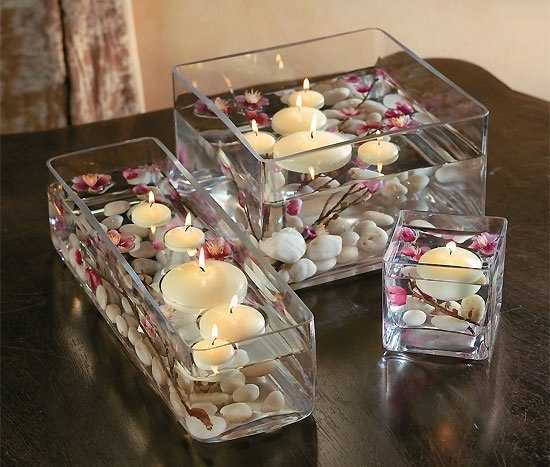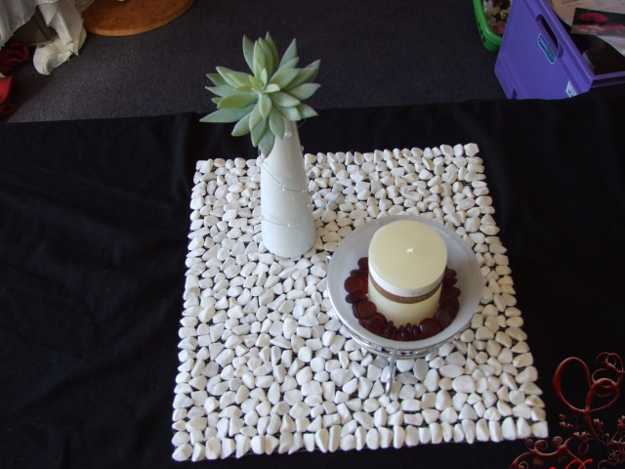 Handmade floor mats and floor decoration with stone pebbles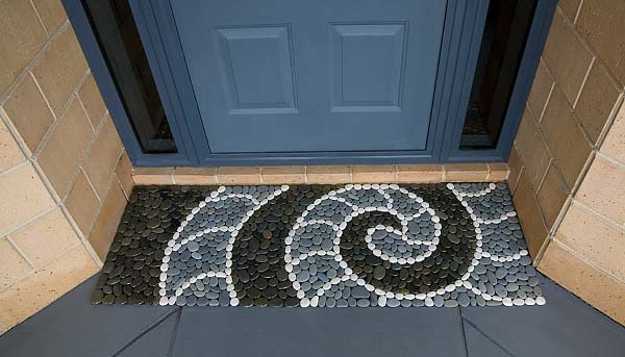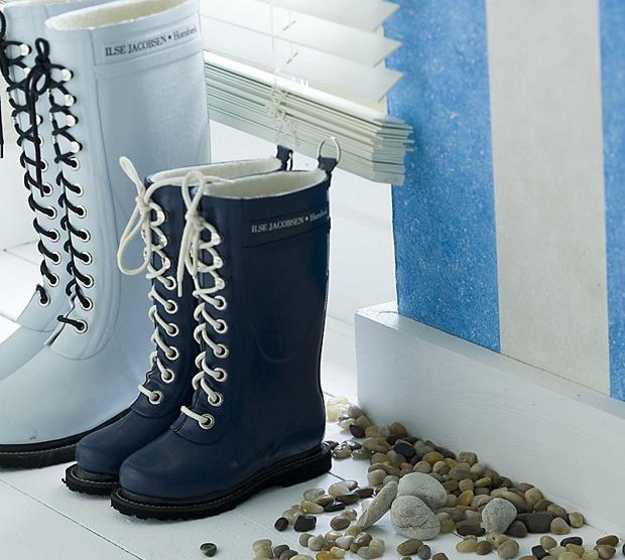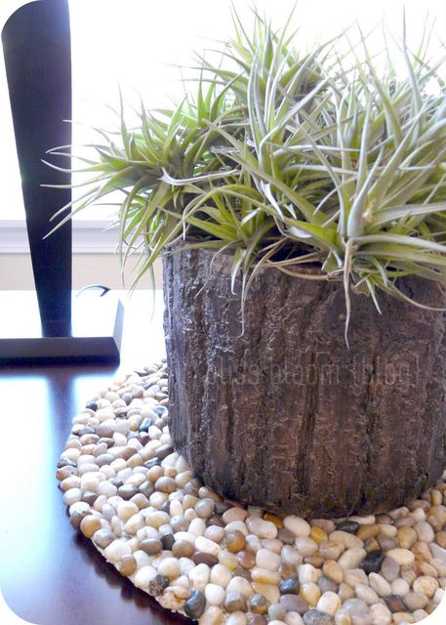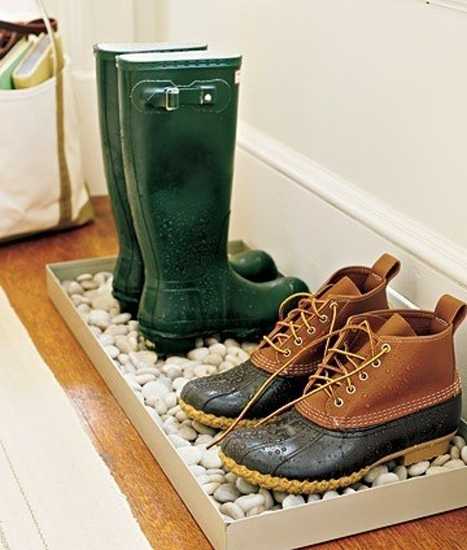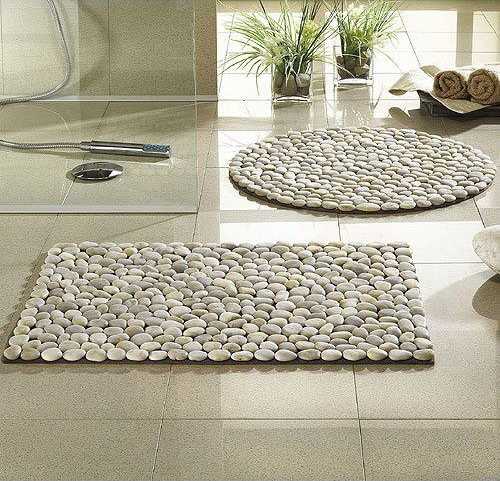 Creative ways to use stone pebbles for interior decorating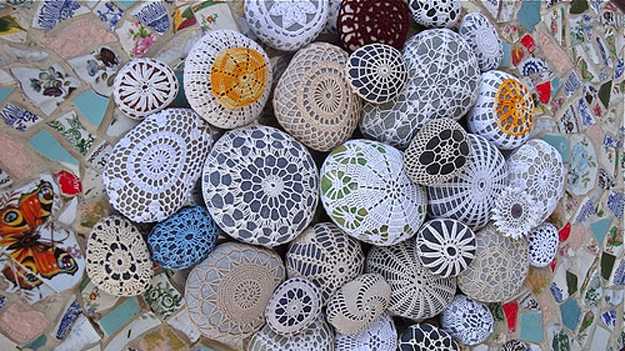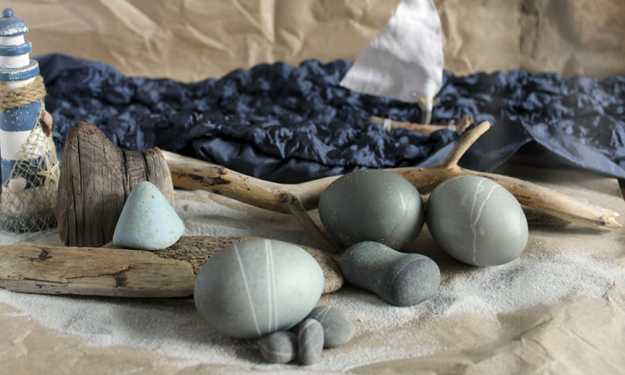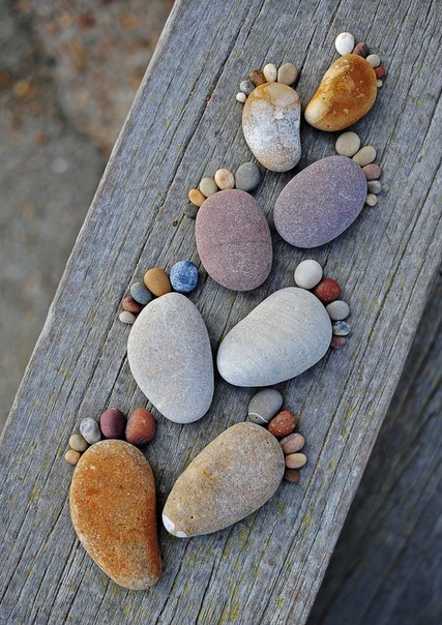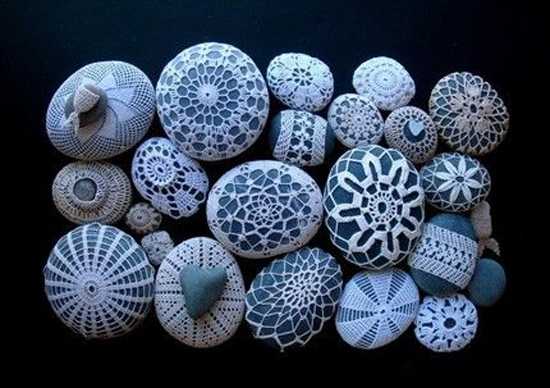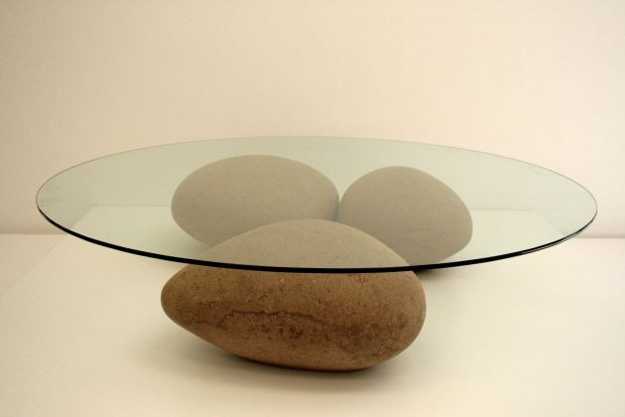 Posted: 23.03.2013 by Decor4all