Interior decorating with open shelves gives home interiors a contemporary look and informal feel. There are a few practical advantages of modern interior decorating with open wall shelves. This shelving allows air to circulate well which is great for the stored on shelves items. Open wall shelves make interior decorating look more spacious, letting light come through them. They allow to see a window or an accent wall. They are stylish and convenient to use also.
Decor4all collection of modern open shelves demonstrate how to brighten up and lighten up modern interior decorating with these functional and very decorative decor items. Open wall shelves can make room decor look very creative, beautiful and elegant, while providing nice storage for attractive and useful items.
Open shelves offer the versatility of access and stylish look that suits any interior decorating style. Adding an open storage shelves improves interior decorating and create wonderful, comfortable and modern room decor. Open wall shelves look fabulous in kitchens and home offices. These storage furniture pieces can beautify bedrooms, living rooms and dining room decorating.
Recycling suitcases for creative wall shelves in vintage style
Modern interior decorating with open wall shelves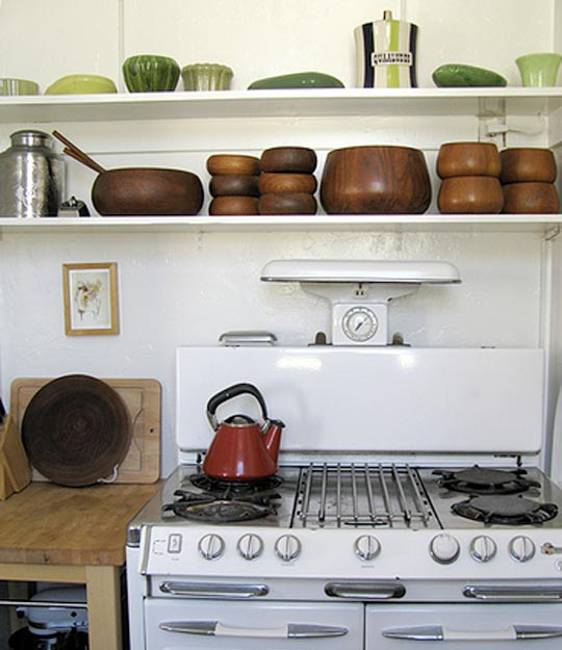 Almost everyone can use a little extra storage space or display space in their homes. Open wall shelves in various sizes, materials, colors and designs bring fabulous decorative accents into modern interior decorating while improving room decor appeal and home organization.
Open wall shelves can be an ideal decorative storage solution for small rooms. Creative designs of open wall shelves made with beautiful wood materials can be used in all home interiors, adding character to modern room decor and personalizing interior decorating.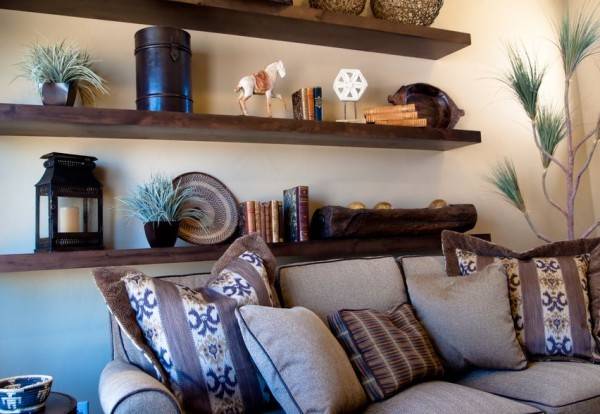 It seems there is always a need for additional storage spaces in modern homes. Hanging open wall shelves is a nice, stylish and attractive way to compensate for a lack of storage space or create an accent wall design that bring personality into modern interior decorating.
25 furniture decoration ideas personalizing shelves and cabinets
25 home office decorating ideas, storage shelves and cabinets
Creative and artistic combinations of open wall shelves in various sizes are great, interesting and unique ideas that beautify modern interior decorating.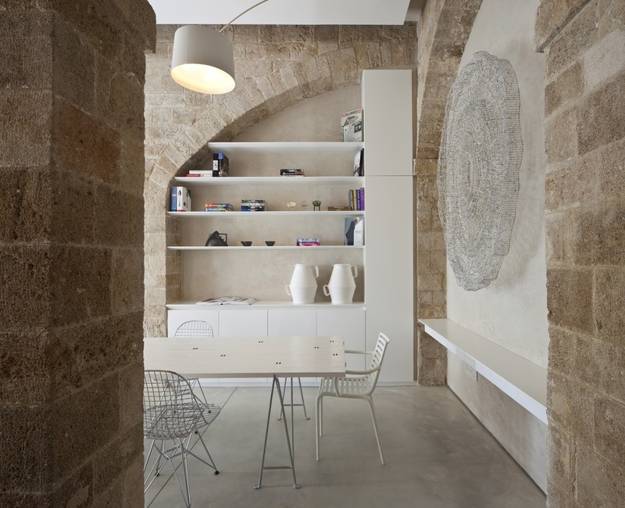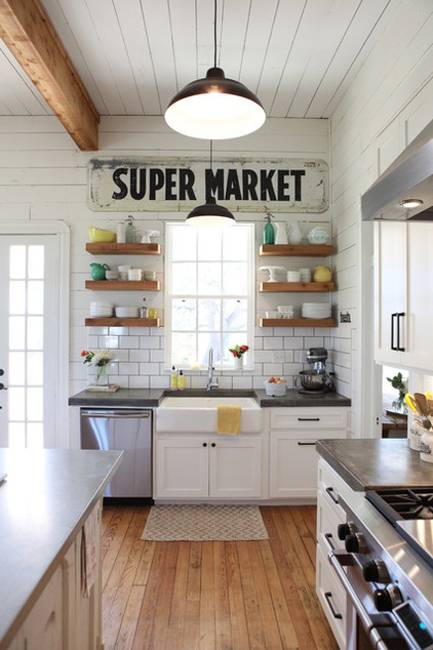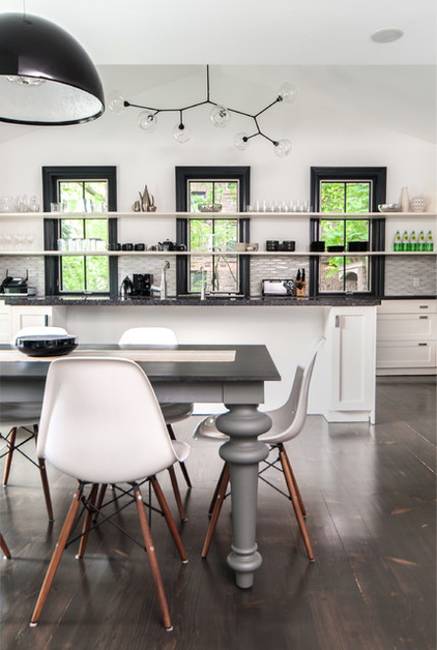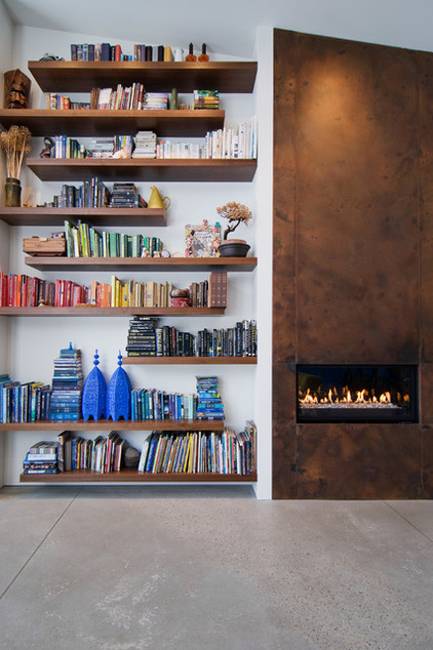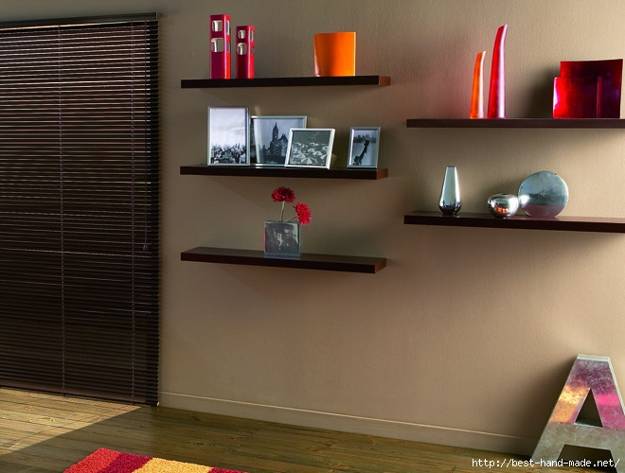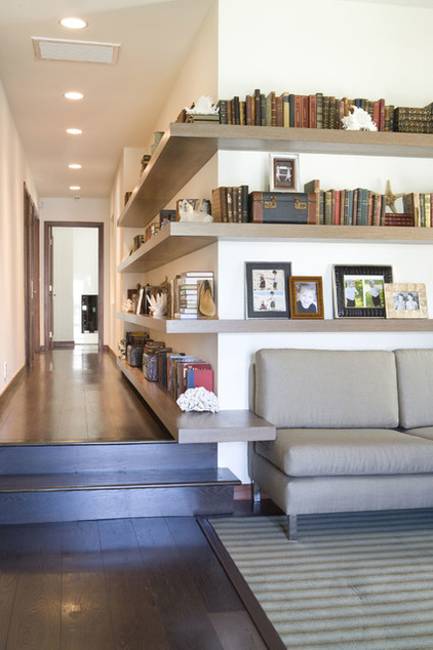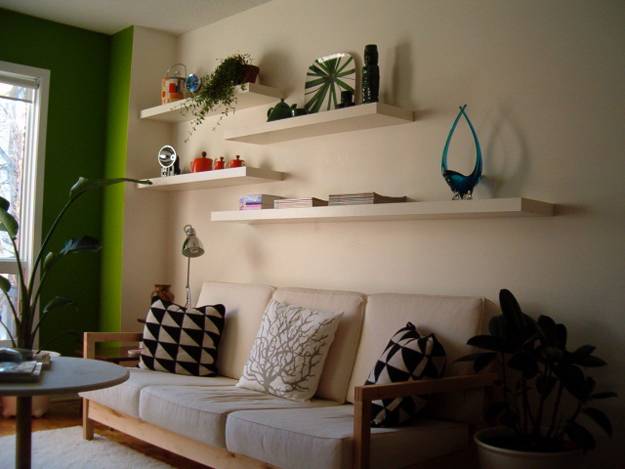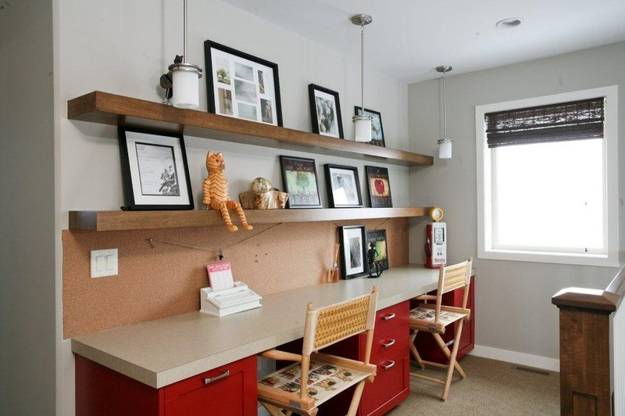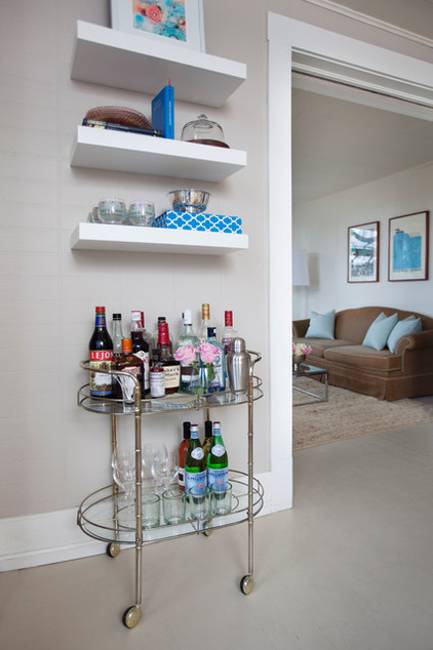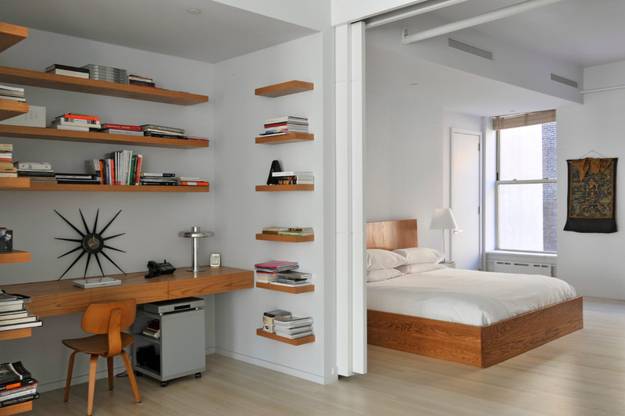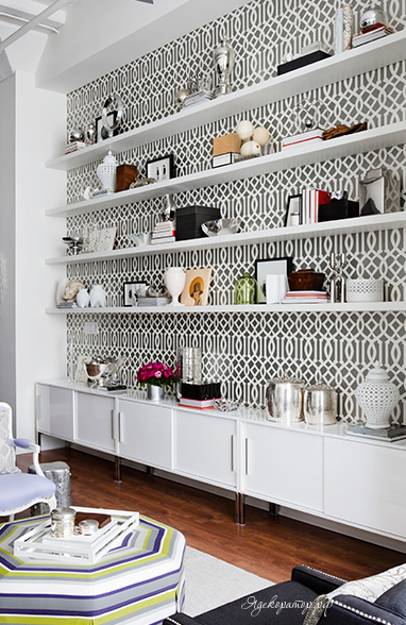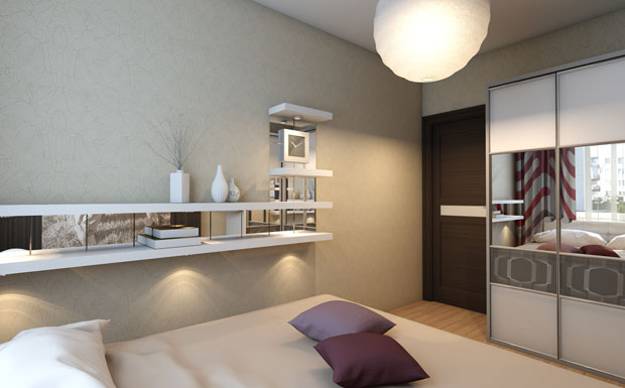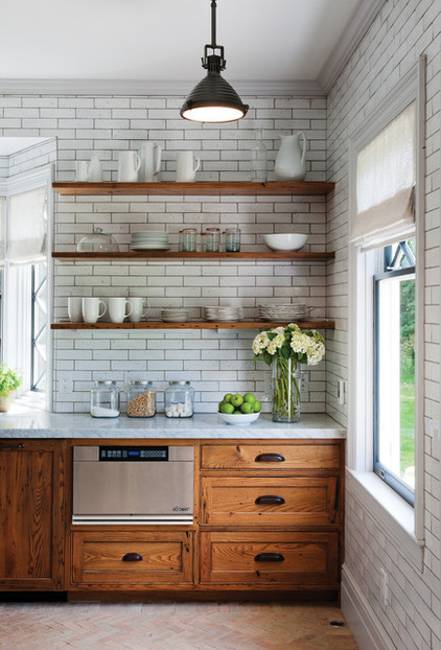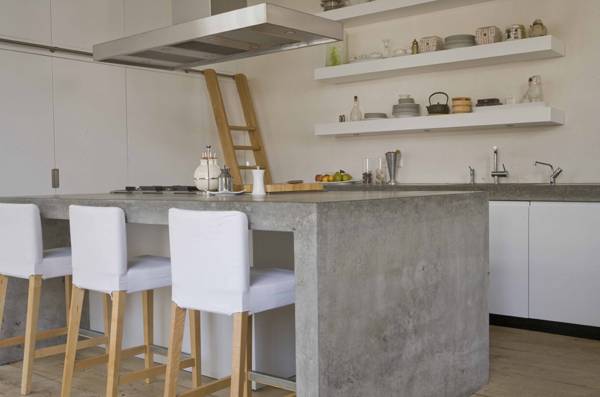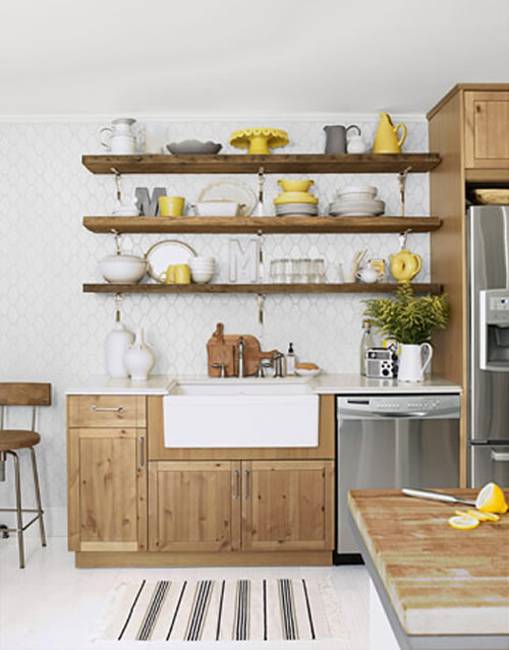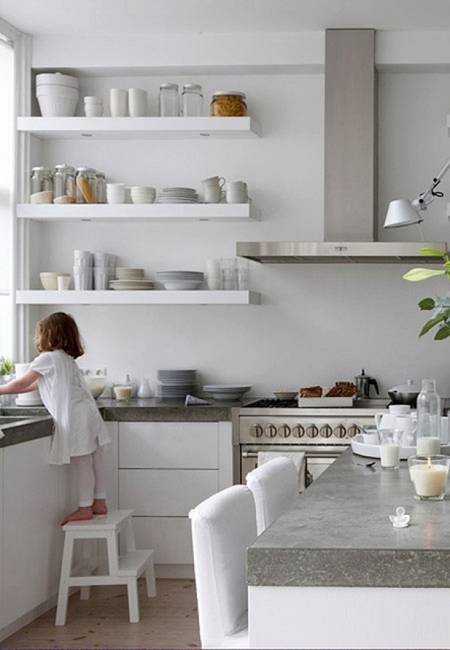 Posted: 28.07.2014 by Decor4all