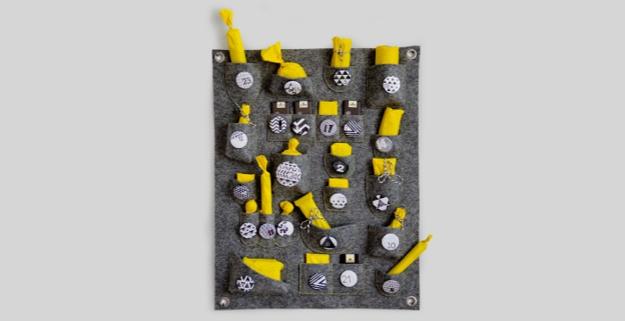 This wall decoration is an easy DIY project from German magazine DaWanda. Soft felt fabric and simple craft ideas create this beautiful home organizer and Advent Calendar, perfect for any room decorating. The handmade home organizer can be personalize with your favorite color, and also you can add a few surprise gifts to your home organizer, turning it into a very special handmade present for your family before Christmas.
The Advent time is a wonderful tradition that inspire beautiful and creative crafts.  This handmade of felt Advent calendar from DaWanda craft blog, , blog.dawanda.com/, will surprise with small things that your kids need to discover and unpack every morning. The attractive calendar makes a beautiful wall decoration and can be used as a home office or kitchen organizer after the winter holiday.
THis craft idea is nice and easy. The DIY advent calendar and home organizer consists of 24 pieces that can be in different colors and decorated with buttons, beads, Christmas images and ribbons. You can personalize this creative wall decoration in different ways, changing pocket sizes and using different fabrics with various patterns.
45 craft ideas for handmade garlands recycling felt fabric pieces
Felt flowers for decorating wall mirrors with romantic details
DIY home organizer and advent calendar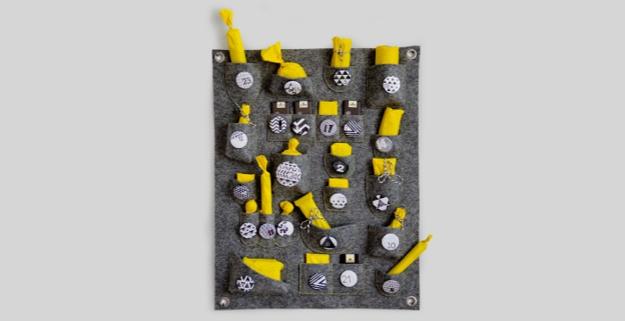 The original advent calendar is created with pockets in three different sizes. You can add more pockets in bright and neutral colors to this wall decoration, and make only 23 of them in bright Christmas colors, creating a practical home organizer to use after Christmas.
You will need 3 mm thick felt fabrics, scissors, ruler, cutting mat, double-sided tape, large eyelets and templates. Here is tips to make this simple and interesting home organizer and advent calendar.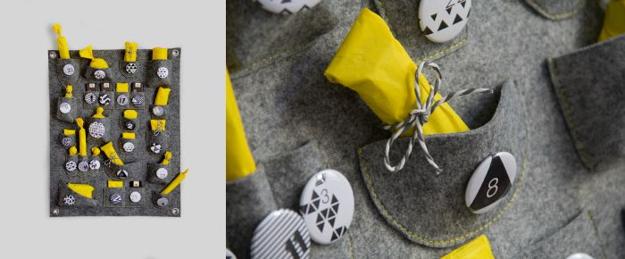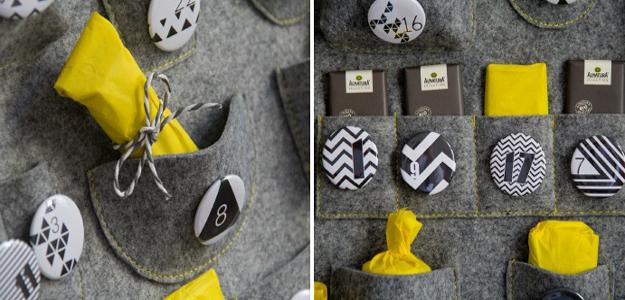 To add numbers you can use a marker, an old pin, thin felt  fabric in light or dark contrasting color, cardboard or thin plastic. You can use light wooden numbers or just make numbers with think paper. You can decorate these numbers in color or with simple decorative patterns drawn by hand.
Felt cushions for stools and garden benches, craft for spring decorating
Felt craft ideas recycling wool felt for decorating with flowers
The numbers can be created in various style, allowing to personalize your home organizer even more. Large buttons, stickers, appliques, beads and ribbons are great ways to add unique character to the wall organizer for your home or make a gorgeous gift.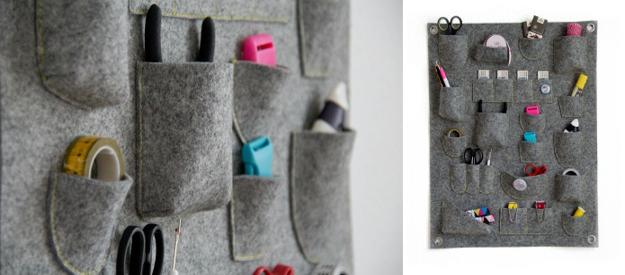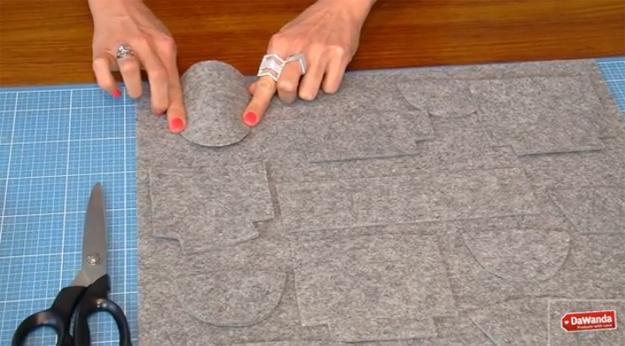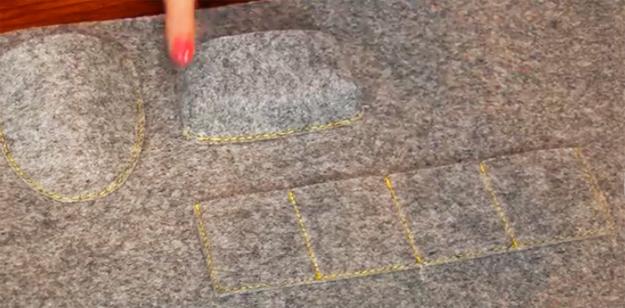 Posted: 10.11.2013 by Decor4all