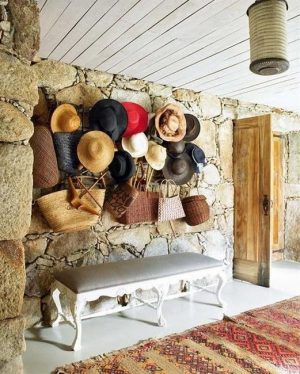 Hats are great for creative wall decoration. Hats collections look interesting and unusual, adding unique accents and dimension to interior decorating. Hats are inexpensive ways to create amazing, inexpensive and modern wall decor and add color and texture to empty wall surfaces.
Black and white or colorful hats are fun ways to organize your storage. Hats work well with all interior decorating themes and styles. Hats have different sizes and shapes and offer versatile wall decorations for any room. Wall decorating with hats looks extravagant and playful, bringing cheerful mood into rooms and creating artistic centerpieces for modern wall decoration.
Hats simply look great. Modern wall decoration with hats is another way to create functional and beautiful storage. Here is a collection of unique wall decorating ideas that demonstrate a few clever ways to use hats for modern interior decorating. Hats can be places separately on your empty wall, or grouped together, creating fabulous focal points for modern interior decorating.
Interior decorating with hats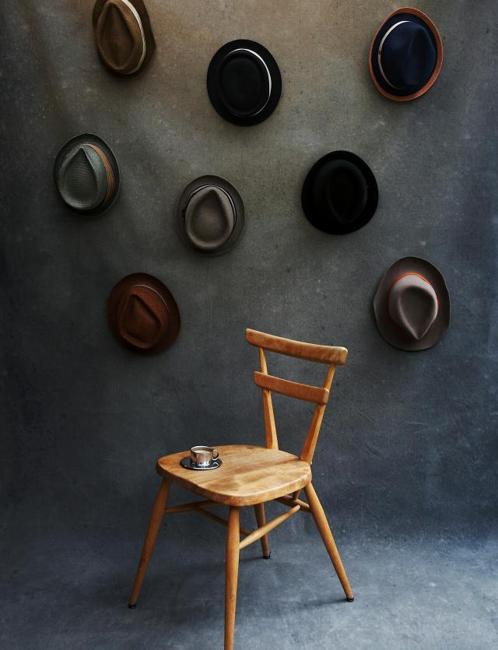 Hats add relaxing feel and familiar shapes to an empty wall, turning these accessories into whimsical wall decor. Hats look beautiful in bedrooms and dressing rooms. Modern and artistic or unique vintage hats make excellent wall decorations for entryway designs and living rooms, personalizing interior decorating and turning walls into lovely displays.
Hats can be stacked on a console table or hand on a wall, creating colorful and impressive hats displays and wall decorations. Entryways designs benefit from hat collections, as it is a natural place for storing hats. Hanging hats around a mirror creates charming centerpiece for entryway designs.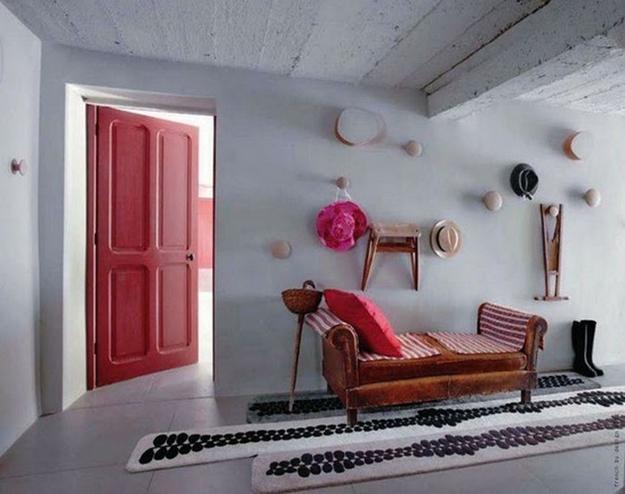 Sunhats make great wall decorations in sunrooms and garden houses. Hanging sun hats on a wall, around or above a window, or near a door is not only convenient for a gardener, it looks wonderful and creative.
Interior decorating with Juju hats, modern wall decor ideas
Mini hats, simple Christmas crafts and cheap ideas for gifts or home decorating
Hats make gorgeous wall decorations for kids rooms. Decorating children bedrooms is always a bit of a challenge, because wall decor ideas need to be changes so quickly as kids grow. Hats can help cave money in kids room decorating, adding dimension, texture, color and various shapes to interior decorating.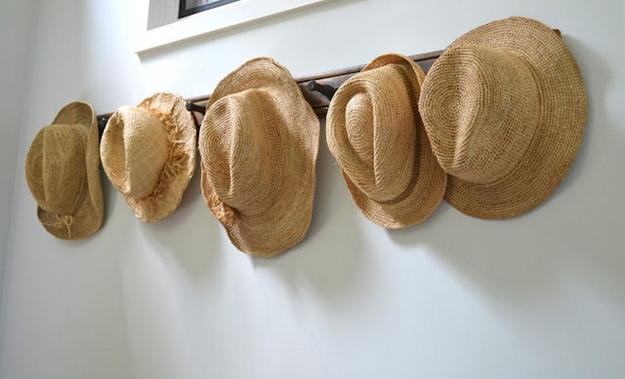 Hats on walls look adorable creating fantastic wall decoration. Felt and straw hats are unique, pleasant and cheerful wall decorations that suit any room and interior decorating style. Hang them wherever you want to see gorgeous wall design and enjoy cheap ideas that beautify your home interiors.
Unusual wall decoration with creative flower arrangements, craft ideas
Modern wall decoration with Venetian masks
If you have a really pretty hat, consider making it a focal point for interior decorating. Place it on a wall and combined with a spectacular frame in vintage style. This unusual, creative and modern wall decoration will transform your room into unique and very personal, adding the impressive centerpiece to interior decorating.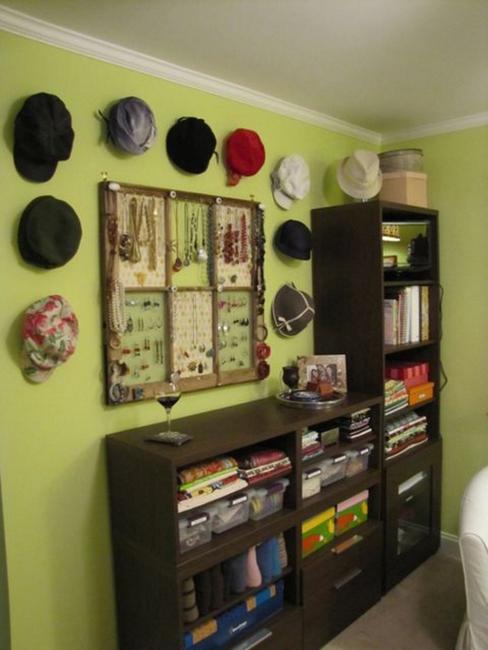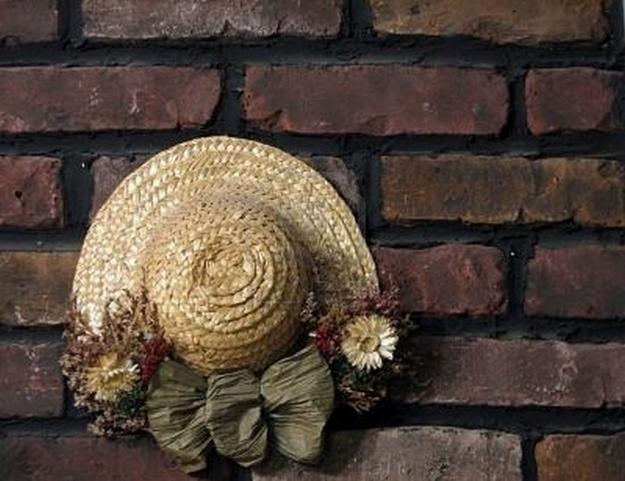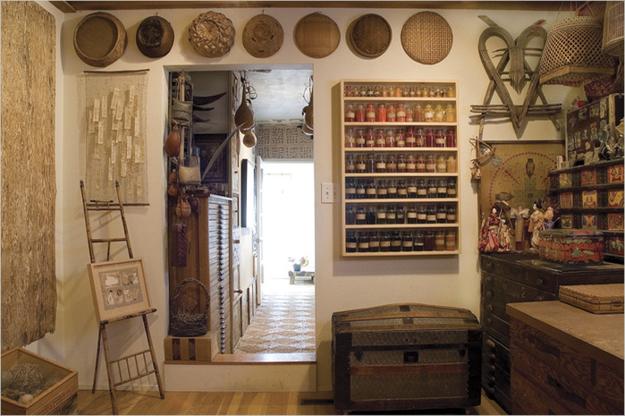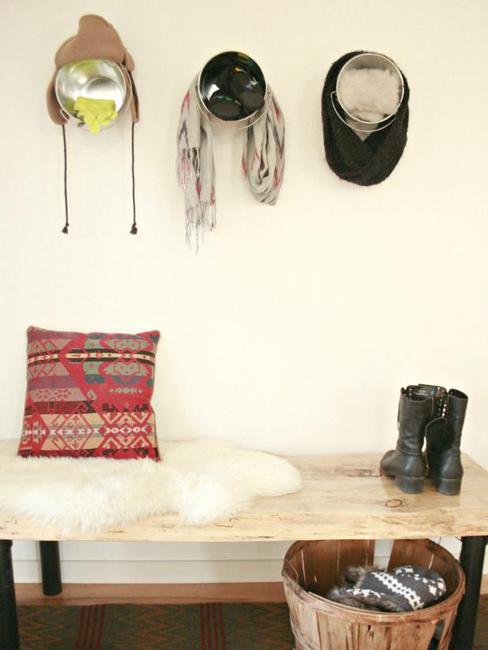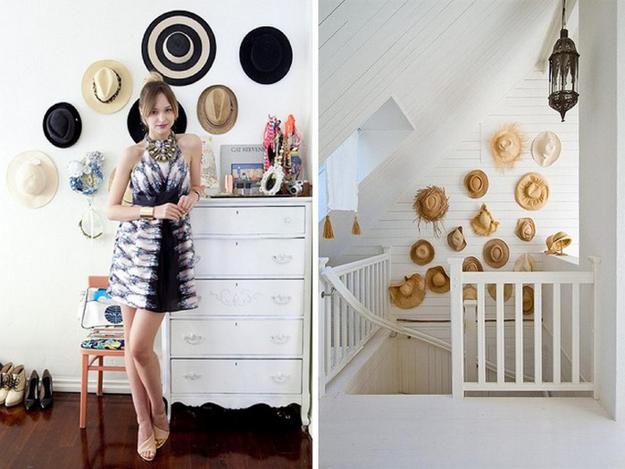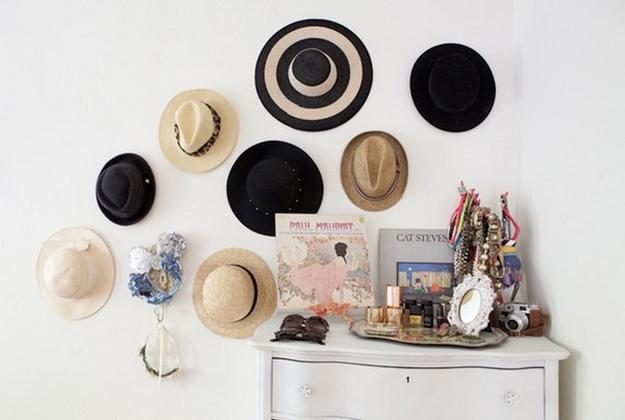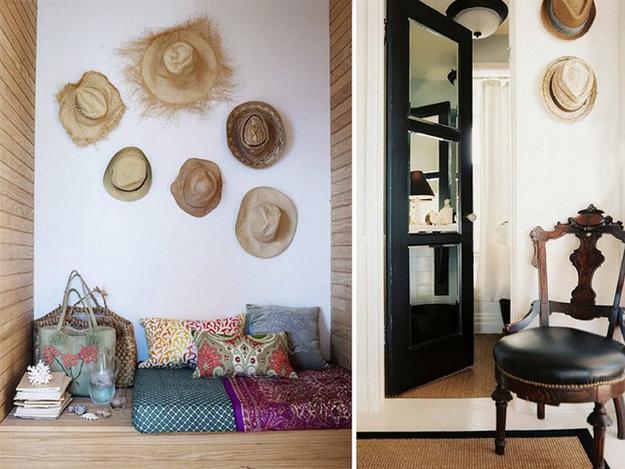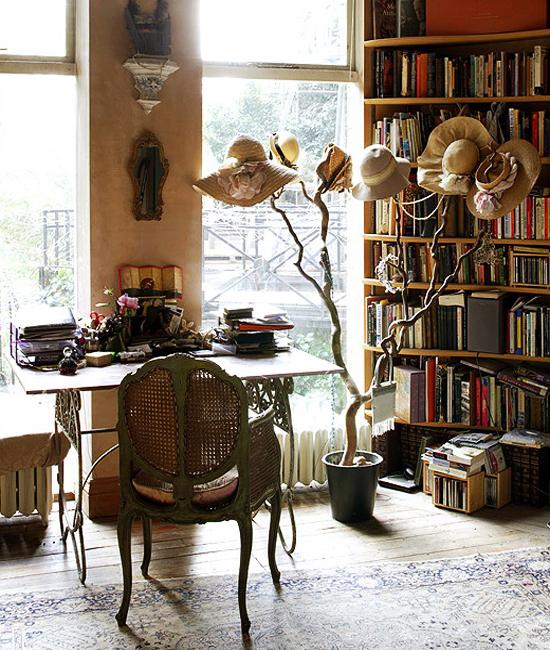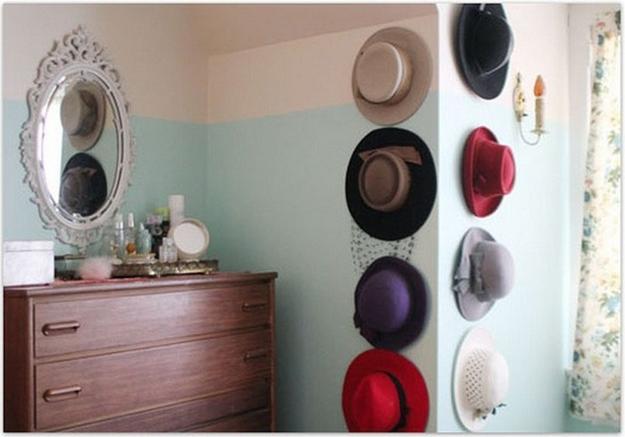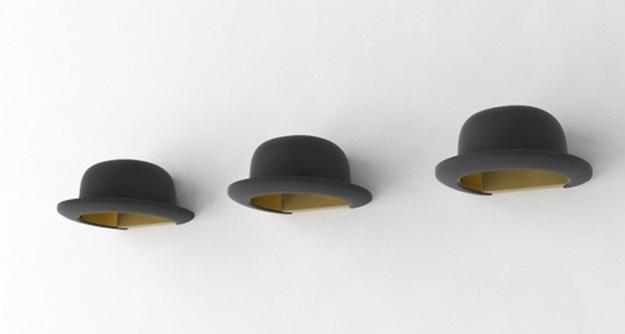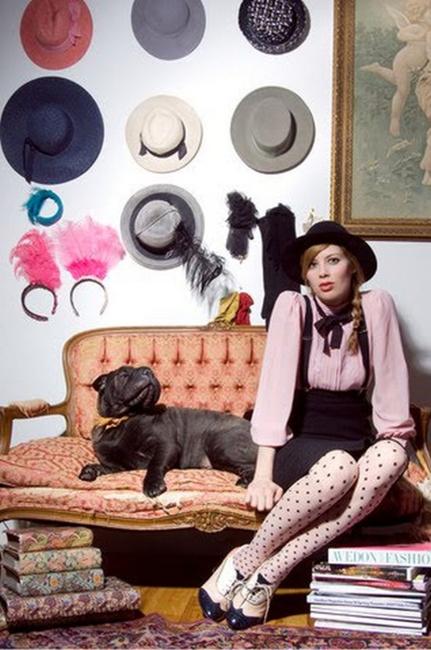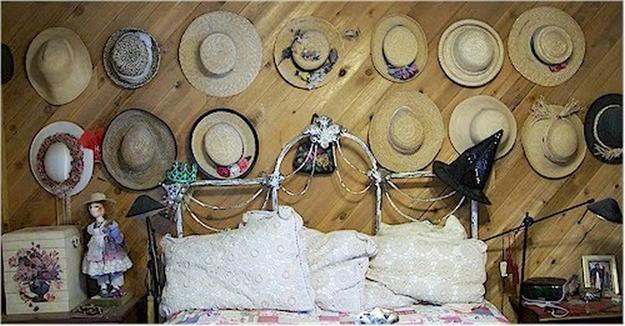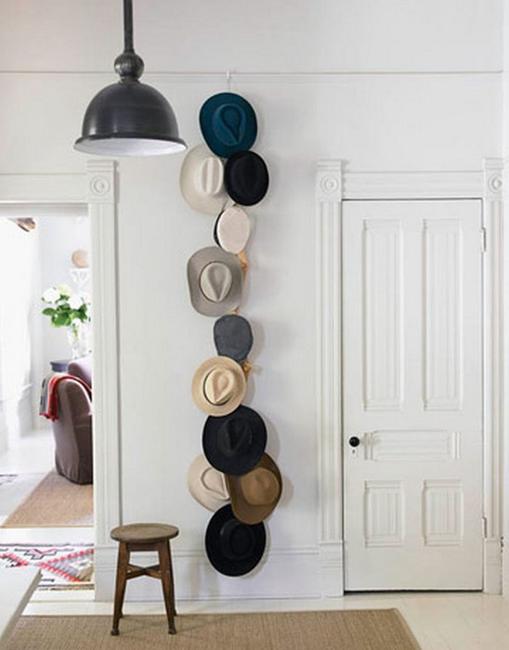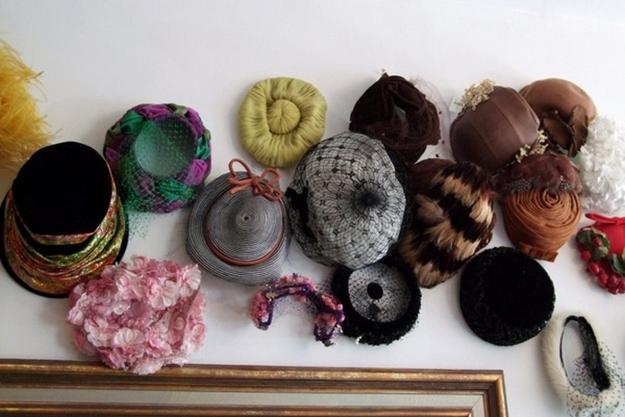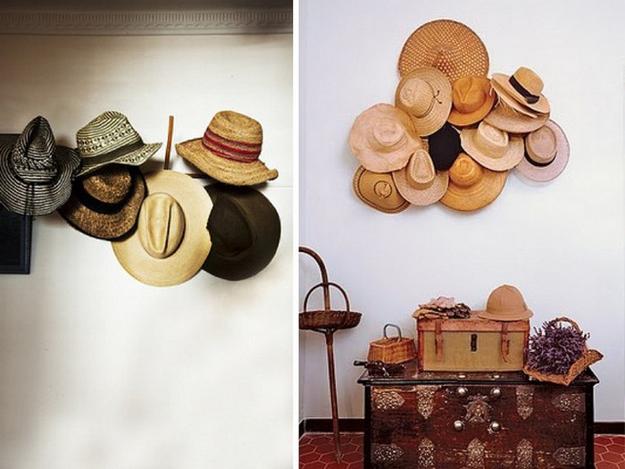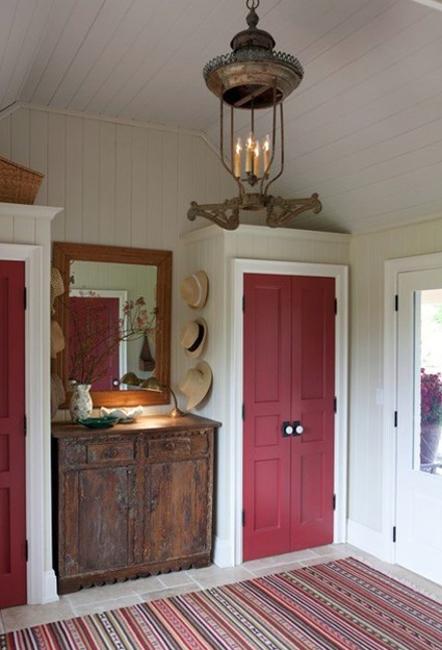 Posted: 18.08.2013 by Decor4all