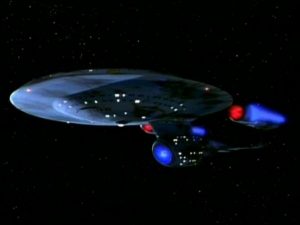 Wall light that looks Darth Maul Lightsaber and USS Enterprise coffee table bring an exciting home decorating theme into room decor. Interesting and impressive, realistic and functional, Darth Maul Lightsaber wall light and USS Enterprise coffee table are designed for fans of Star Wars and Star Trek science fiction movies and enjoy the futuristic look of space ships and weapons.
Darth Maul Lightsaber wall light is a great design idea for kids and adults who loves Star Wars movies. Shaped like a futuristic weapon of Darth Maul the wall light design creates adventurous and exciting mood in the room that kids and teen enjoy.
This unusual wall light has few buttons to increase its size, just like the futuristic weapon in Star Wars. The base of the lamp rotates, which makes the lighting fixture design even more interesting and attractive for home theaters, kids rooms and teenage bedroom decorating.
Contemporary kitchen design inspired by nautical theme
Fine vintage furniture and decorative accessories, travelling decorating theme
Lightsaber wall light
Lightsaber wall light, unique home lighting and room decorating ideas
Darth Maul Lightsaber lamp looks exactly like the weapon Darth Maul was fighting with in the film. Very realistic, functional and decorative the wall light is an excellent wall decoration that brings futuristic design ideas and exciting and popular Star Wars theme into home interiors.
Wall light design looks impressive, and especially gorgeous at night, adding glowing light into room decor. This wall light can be used as a nightlight in young boys bedrooms, if children are afraid to stay alone in a dark room. Darth Maul Lightsaber costs about $40.
Futiristic spaceship coffee table design
USS Enterprise coffee table design inspired by Star Trek spaceship
For those who enjoy Star Trek designer Barry Shields created and made a unique coffee table of glass and wood. Handmade coffee table looks exactly like USS Enterprise. Stylish coffee table in the style that reflect the fusion of Art Deco and contemporary minimalist styles is a striking  furniture piece.
5 modern interior trends, decorating themes and color schemes for spring
Kids bathroom decor, traditional little boys decorating themes
The designer spent a month working at an impressive wooden base for this coffee table. Spaceship base is made of beautiful ash, poplar and cherry wood. Glass table top allows to see and enjoy the crafty design.
Posted: 13.02.2012 by Decor4all