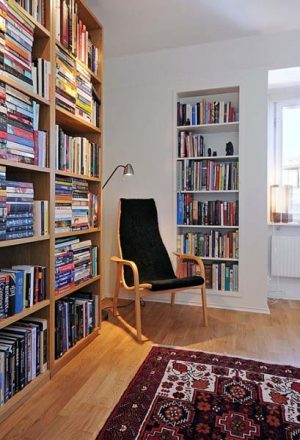 The collection of beautiful room decorating ideas ca inspire your for creating a cozy corner for reading, listening music or knitting, adding modern comfort to your home interior design. Creating a cozy and inviting corner to snuggle up is an important element of designing very personal, relaxing and warm interior design for you to enjoy.
Room decorating ideas for creating a cozy reading or knitting spots can be used for designing a peaceful spot where you can simply relax and rejuvenate, resting after a busy day. Cozy and warm room decorating ideas are  a way to add intimacy to your home decor, making a small area very special and personal.
Creating a cozy corner for reading, listening music or enjoying needle crafts require a little time, imagination and some intuition. Bedroom and family room, den and sun room, teens room and stair rest, home office and living room designs will benefit from a beautiful corner with a comfortable seat, good lighting and elegant room decorating ideas.
Home lighting, furniture and decor accessories for cozy corners
Retro decor ideas, wooden chair, side table and small floor lamp
A cozy corner, designed for your favorite activity, attractive lighting, decorating colors, furniture and decor accessories you like will make your room decorating feel inviting and very personal.
Fresh coat of paint, comfortable furniture, stylish lighting, decorating colors and interesting decor accessories will spruce up your room decorating, dramatically transforming the way your room looks ad feels.
Contemporary room decorating ideas, black leather chair with metal frame, side table and modern wall art
You need to select a comfortable chair design or a small sofa, an effective and stylish lighting fixture, curtain fabrics, if you create a cozy spot near the window, wall decorations or picture frames, an ottoman or a small table, and decor accessories, like sofa pillows, throws, candles, storage containers or baskets.
Modern interior design, 10 room decorating ideas from experts
Modern interior design with French chic, exquisite room decorating ideas
Traditional home decor ideas, white upholstered chair with red cushion and floor lamp
You can get room decorating ideas from local furniture stores, home decor boutiques and online for creating the best cozy spot in which you'd like to plop down and read a long novel, knit or crochet.
ARCO floor lamps, room decorating ideas
Modern room decor, traditional home decorating style
Posted: 21.04.2012 by Decor4all