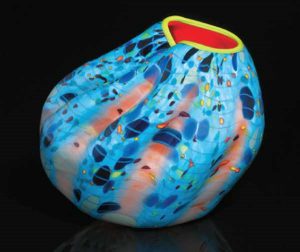 Amazing glass artworks by Dale Chilhuly brighten up interiors with rich or tender combinations of colors and gorgeous designs, inspired by the nature. The artists says he never met a color he did not like. His vivid glass artworks truly celebrate all color shades and color combinations, creating striking masterpieces that are dramatic and inspiring.
Vases for beautiful home interior decorating and exclusive garden decorations look like fantastic flowers and exotic sea shells, giving great inspirations for selecting decorating colors for modern interiors. Each of these striking glass artworks designed by Dale Chilhuly, www.chihuly.com/ create a dramatic centerpiece, and also shows an attractive combination of decorating colors.
Decorative vases in stunning shapes created with glass are amazing home decorations. Also garden decorations in shapes of beautiful flowers look elegant and unusual, combined with green leaves of plants. You can use these combinations of colors for your interior decorating, bringing vivid shades and creating harmonious and bright modern interiors.
Venetian glass vases and flowers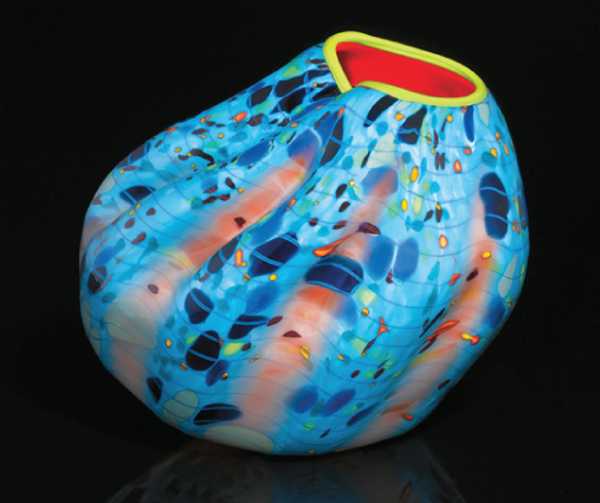 Grayish purple and yellow decorating colors look beautiful with green color shades
Beautiful flowers and sea shells add a natural theme to interior decorating and make it feels relaxing and pleasant. Bold decorating colors fill modern interiors with optimism, creating wonderful places for rest.
Selecting decorating colors can be simple and fun, if you have any vivid piece that is professionally designed, which you like to use as an inspiration. Just add home furnishings in matching colors that compliment your centerpiece, and use paint or wallpaper patterns that support your color palette. Light neutral colors for walls and home furnishings are a good choice also. They create a wonderful background for the bright centerpiece.
Red flowers made of Venetian glass
Selecting decorating colors for your interiors is not always a simple task. A beautiful glass vase or glass flower are not only great home decorations that add light to your home, but also the inspirations that help in selecting decorating colors if you like a professionally designed look.
Creative ideas for decorating with glass
Simple glass painting design ideas, vase or wine glass painting
15 glass painting ideas for creating beautiful decorative cases, craft ideas
Canape glasses Kkis, original table centerpiece idea

Posted: 09.09.2012 by Decor4all