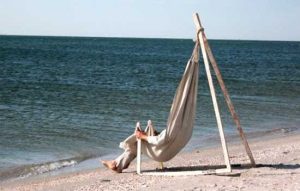 Hammock Chair was created by Ukrainian designer Yurii Stegla for an art and design installation in 2009. Simple and attractive, practical and functional this Hammock Chair would be a great addition to your backyard design. Also it gives an inspiration for your next DIY outdoor furniture design project that will add comfortable and fun outdoor furniture piece to your backyard design.
Easy to make Hammack Chair by Yurii Stegla, who lives and works in Kiiv, www.cegla-design.narod.ru/ is relaxing and practical, offering a wonderful blend of functionality, strength and mobility. This unique furniture design is perfect for all those who appreciate outdoors.
The hammock stand is made of metal and features a strong, but light design, ideal for use in your home  interiors or outdoor rooms. Hammock chair can be easily and quickly assembled and disassembled for winter storage.
Modern outdoor furniture design
Home fabrics for outdoor decor, beautiful summer decorating ideas
Sea shell inspired modern chairs, Nordic design with tropical warmth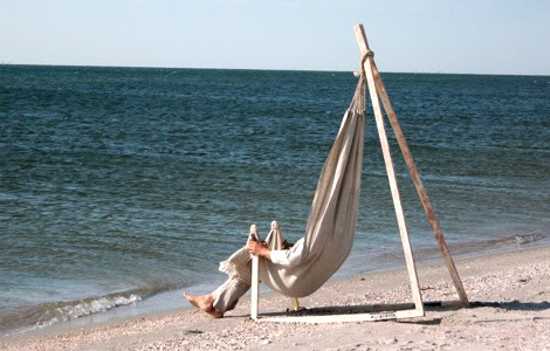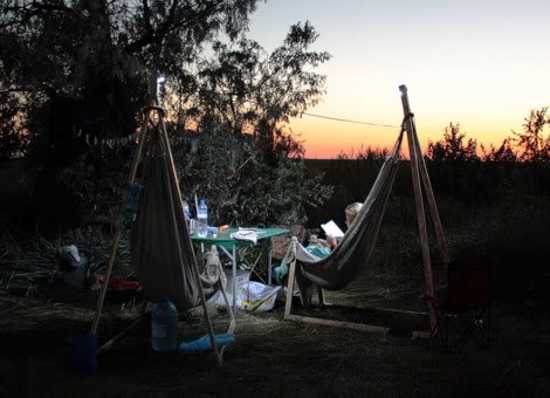 Designer says that considerable weight of his hammock stand is what he needs to work at, improving hammock chair mobility. The metal hammock stand can be painted any color, matching existing decorating color palette.
The fabric seat can be made of linen, canvas or leather, creating very personal and luxurious contemporary chair design. The fabric seat can be easily removed on a rainy day or for winter storage.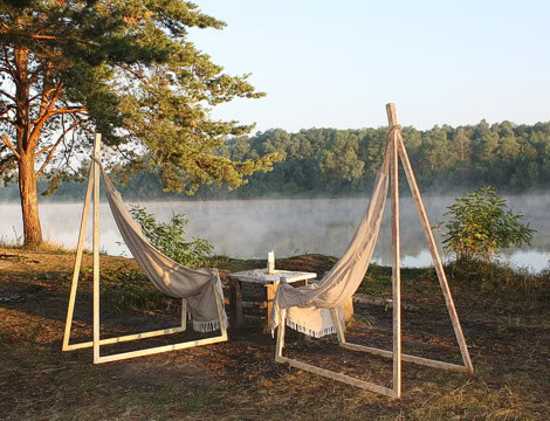 Linen or canvas seats can be washed in a washing machine, each weighs only 3 kgs (7 lbs).
Posted: 27.09.2012 by Decor4all