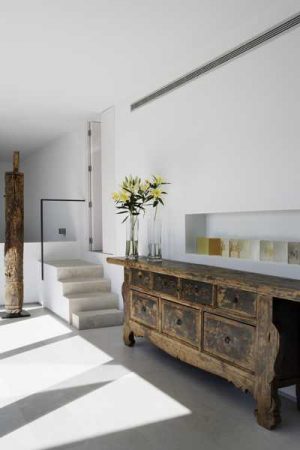 Modern interiors of a spacious penthouse. situated in an unusual apartment building in Madrid, look stylish and airy. Vintage furniture and salvaged wood pieces bring warmth and cosiness into white decorating. Modern interior design features an access to a charming terrace, designed to add the natural connection to contemporary home interiors.
Two story penthouse is located on the top of a residential complex. This modern residence is designed by Spanish architects from ABATON Arquitectura, www.abaton.es/en/ and offer a unique and beautiful, comfortable and spacious home, giving great inspirations for mixing contemporary home design and vintage decor.
The architects merged these modern interiors and the exterior of the house, introducing large windows and glass wall design that allow to enjoy a charming patio. All rooms on the main floor feature an access to the patio with inviting and elegant outdoor furniture.
Vintage furniture, modern interior design and decorating with chairs in retro styles
Top 5 modern interior design trends in 2012 home decorating
Contemporary home design with vintage decor items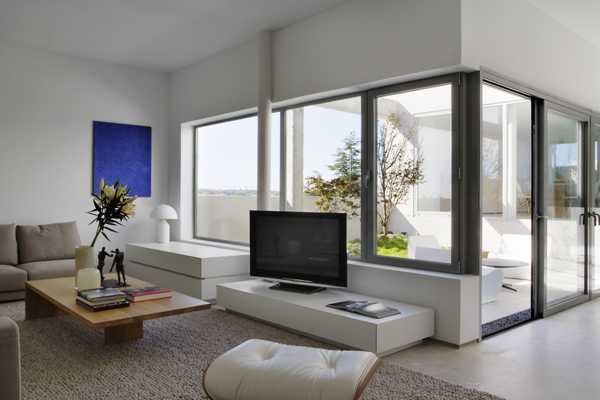 Modern interior design feel beautiful and romantic. Antique furniture and vintage decor accessories are mixed with contemporary design ideas and art, creating a warm well-balanced refined atmosphere of an exclusive home.
Unusual, floor-to-ceiling interior doors and glass wall design, custom-made wardrobes with sliding doors, attractive heated floor in light colors and elegant home decorations create pleasant and modern interior design that feels inviting.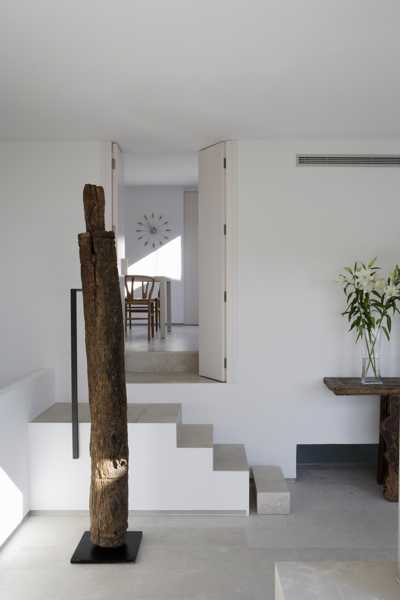 Blending outdoors with home interiors helps to fill rooms with light and make modern interior design feel expensive and luxurious.

Posted: 26.10.2012 by Decor4all