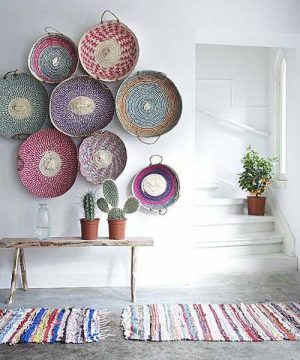 Ethnic wicker plates, baskets and decorative hangings are great for modern wall decoration ideas in eco style. These ethnic home decorations are created with natural materials and bring stylish ethnic ornaments and pleasant colors into modern interior decorating. Wicker plates look simple and very decorative. Their exotic origins and fabulous craftsmanship blend into original and stunning designs that make excellent gifts and home decorations.
These decorative plates are from South-East Asian and African countries, and made of tropical plants that are traditional home building and interior decorating materials there. Unique craft ideas and natural materials, manual labor and original ethnic designs create beautiful decorative plates and baskets that can be attractively used as home decorations for empty walls.
Handmade decorative plates and bowls add texture and depth to wall decoration. Inexpensive and eco friendly, these hand-wooven items work well as unusual and very attractive home decorations that are suitable for many decor styles. Small and large ethnic plates  and bowls  are great for African safari decorating themes.
Creative ideas for modern wall decoration with wicker plates, bowls and baskets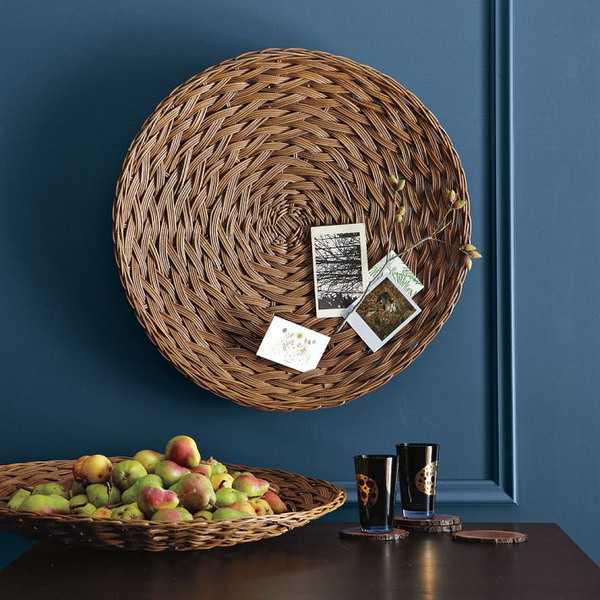 Here are few creative ways to use these fabulous and versatile wicker plates, bowls, baskets or serving trays for empty wall decoration ideas. They are ideal for relaxing and eco friendly decor style and look striking when combined with contemporary decor. Ethnic wicker plates, bowls, baskets and serving trays are perfect home decorations for Asian or African party table decorating, and then can be used for wall decoration saving you storage space.
Created of wicker materials decorative plates are a wonderful collectible in interior decorating. They create eye-catching unique displays on empty walls and look beautiful with wicker or wood furniture and home fabrics made of natural fibers. Unique crafts and ethnic home decorations, combined with wicker plates, bowls, baskets and serving trays create the calming atmosphere and elegant background for showcasing decor items in bright colors.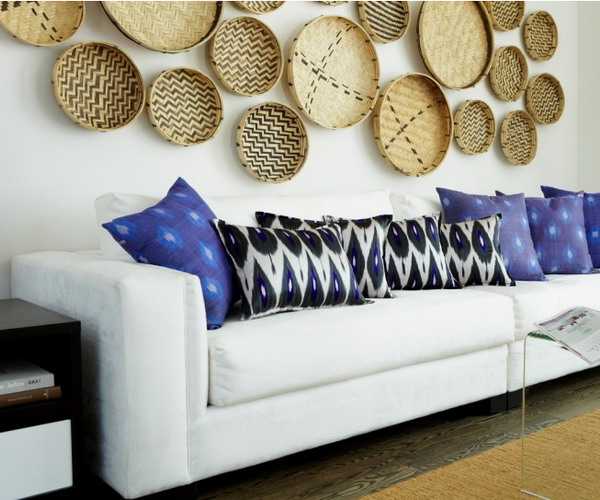 Creative arrangements with these beautiful home decorations add eye-catching displays to wall decoration ideas, designing spectacular, textured and impressive wall decor , perfect for all who appreciate the beauty of natural materials.
Bathroom decorating ideas, nature inspired brown-green color combination
Remarkable colonial style in house interiors with ethnic flare
Wall decoration with wicker plates can save you money, while bringing unique crafts and original design into rooms. Decorative plates, bowls, baskets or serving tray hand-wooven from wicker materials add warmth and charm, creating accent walls that delight with dimensional and interesting home decorations.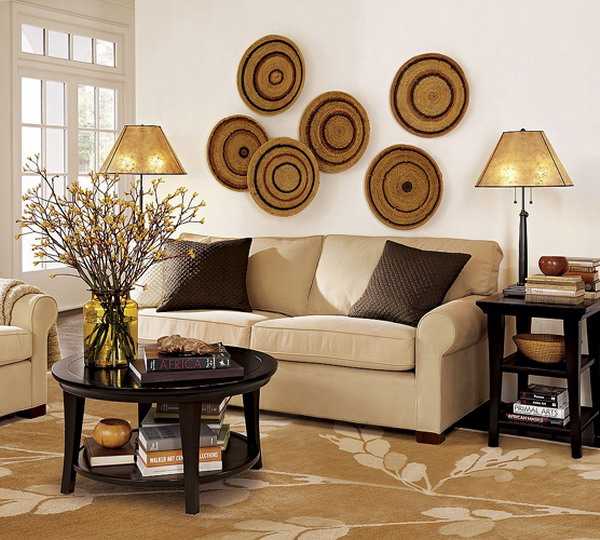 Quiet neutral colors make the best background for spectacular wall decoration with ethnic dishes and baskets. Contrasting colors or monochromatic color palette work wonderfully with handmade home decorations and Asian or African ethnic patterns.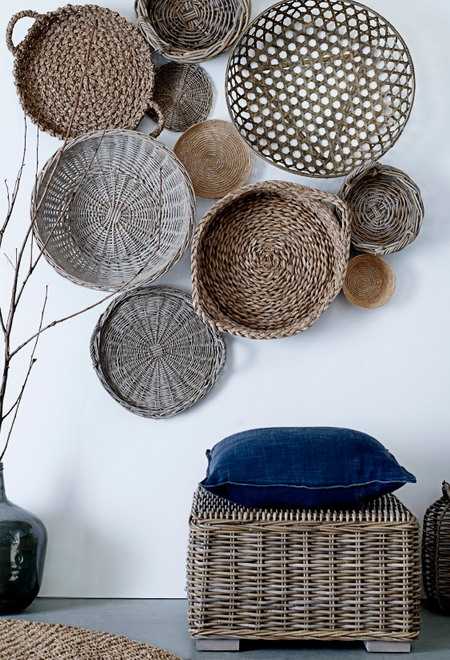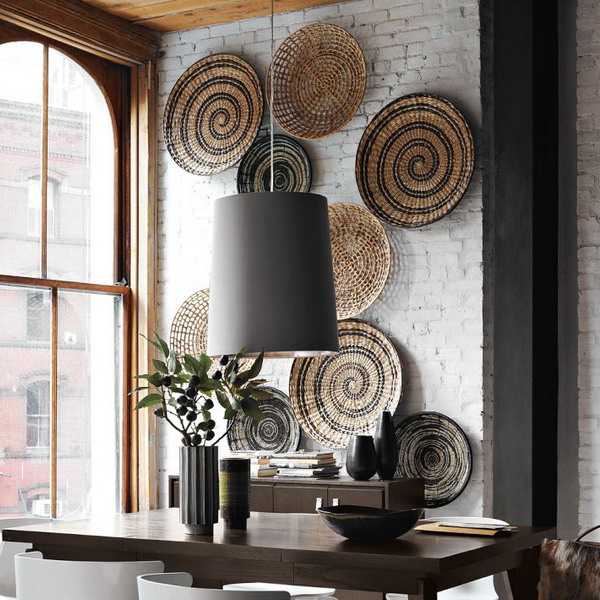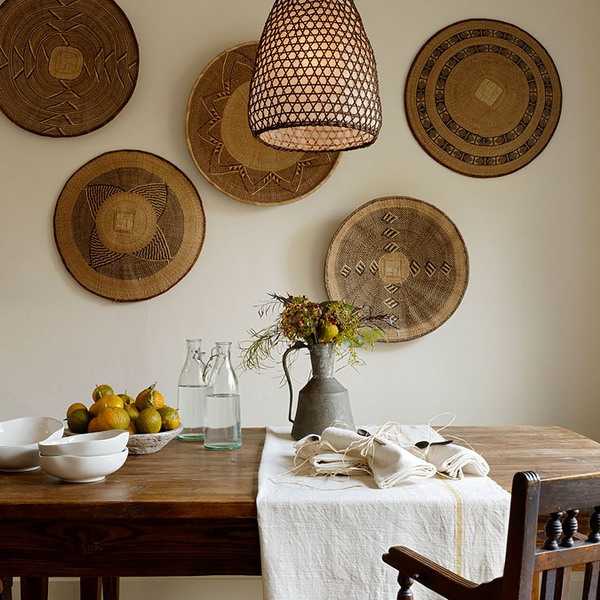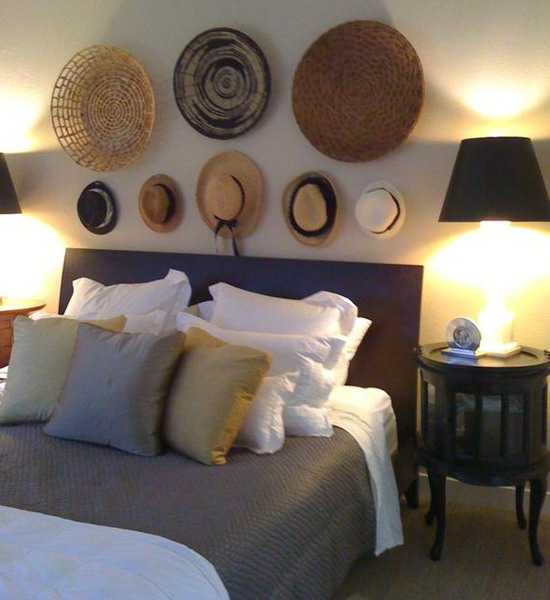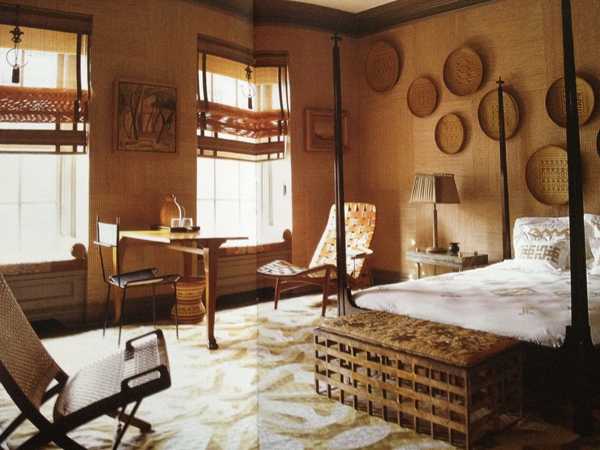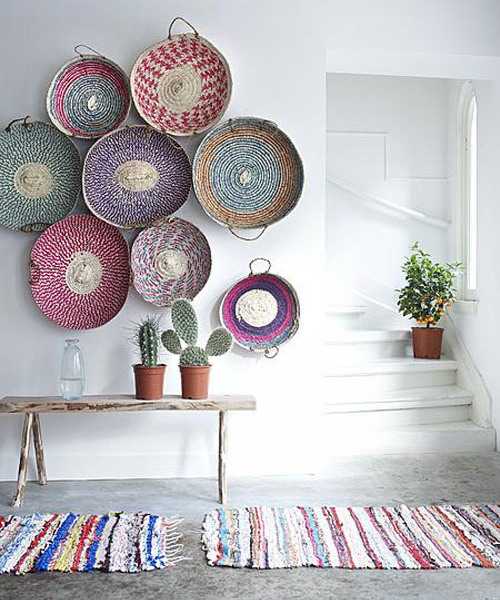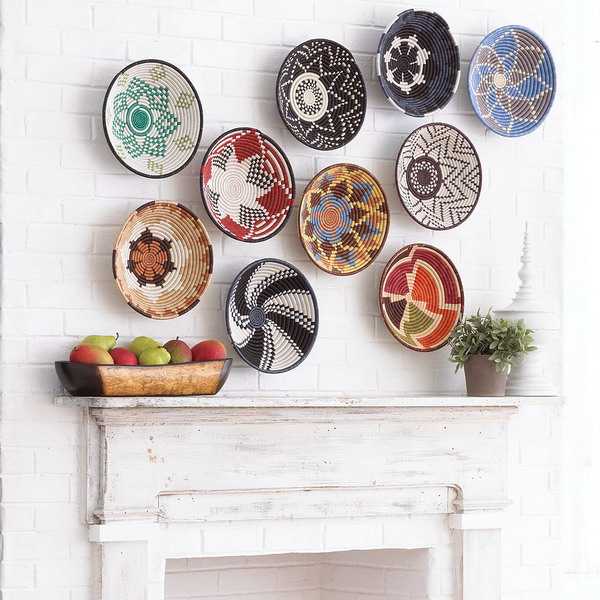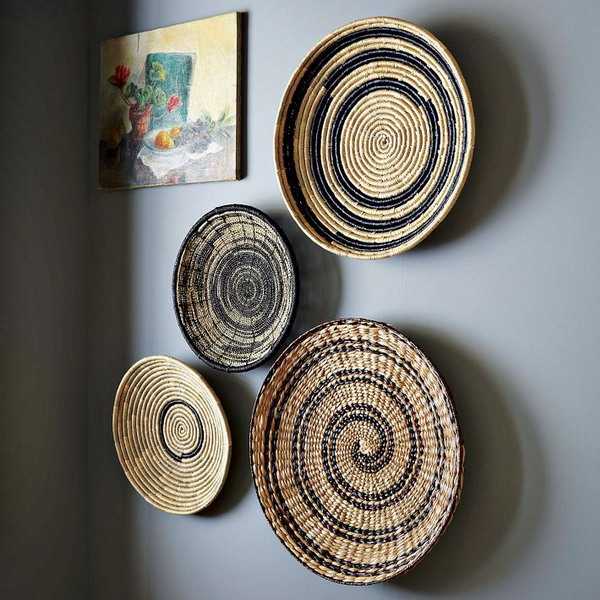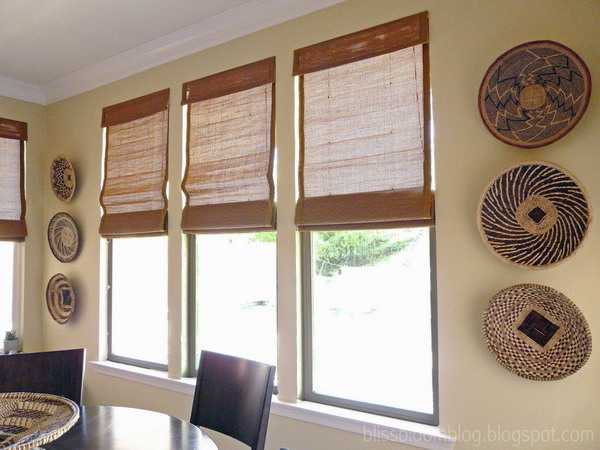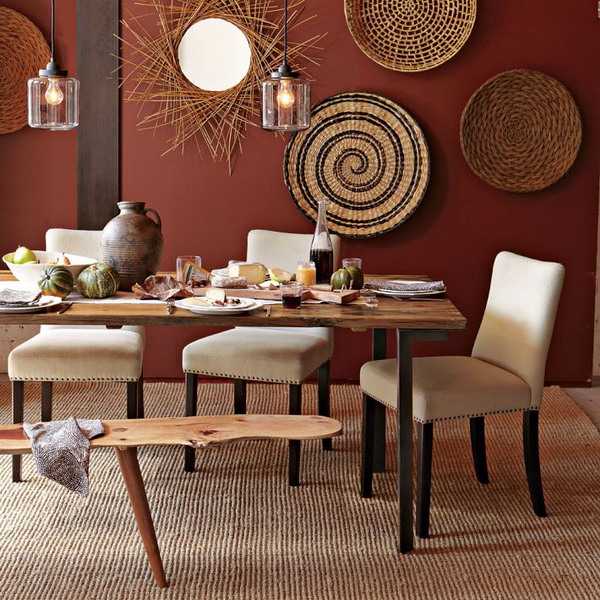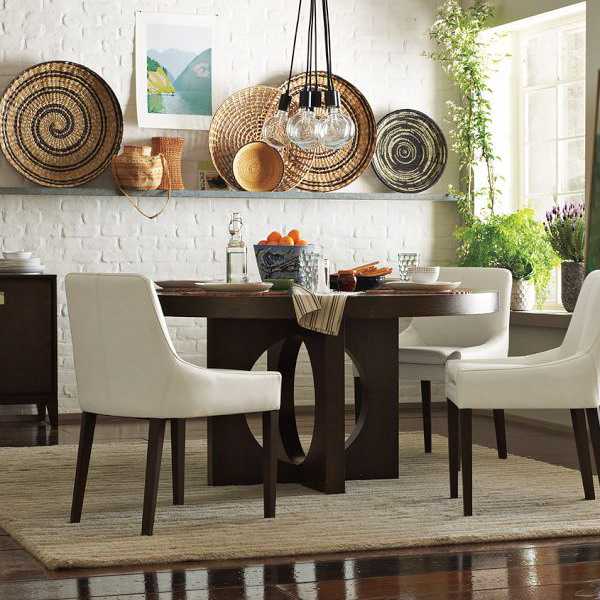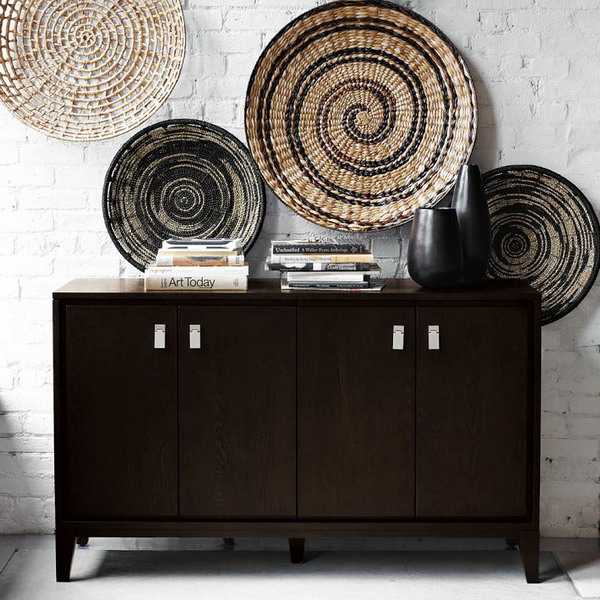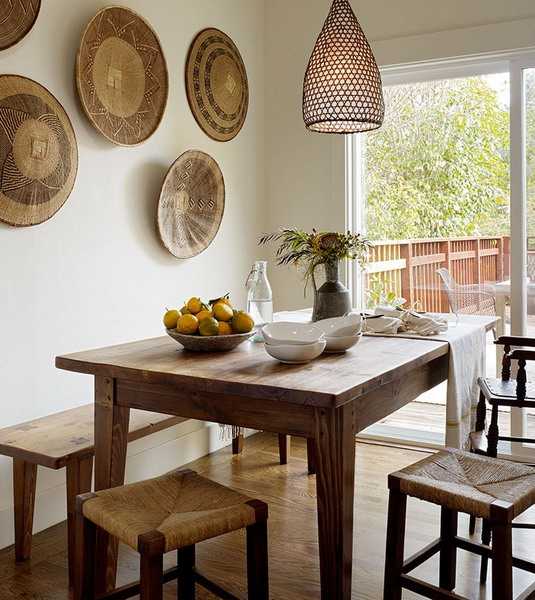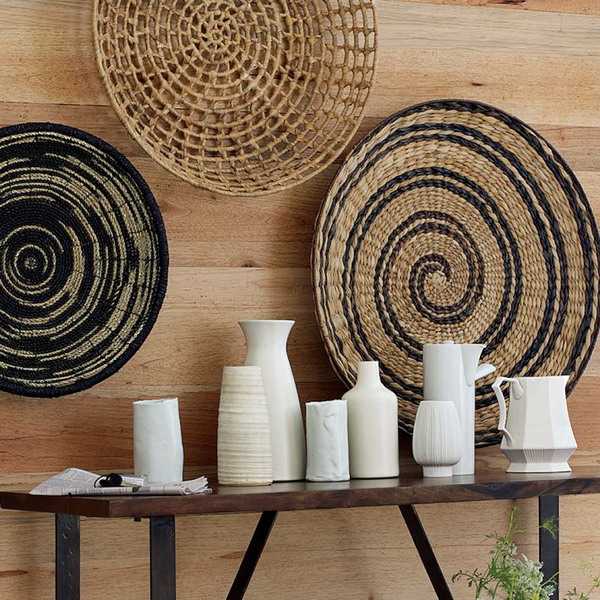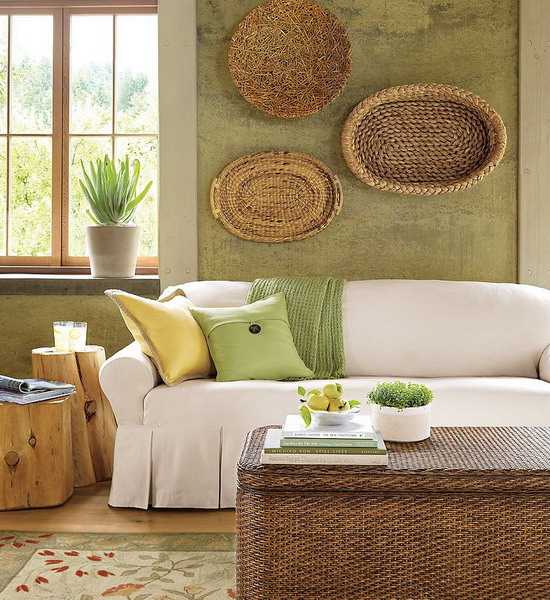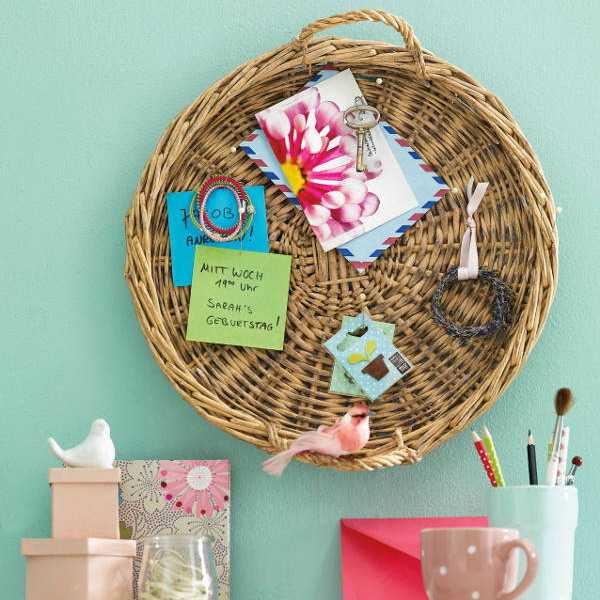 Posted: 24.03.2013 by Decor4all