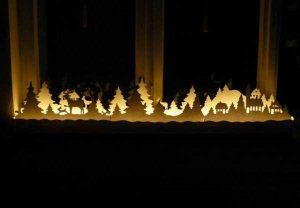 Simple window decoration is a way to add interesting and comforting designs to your rooms during winter holidays. Winter themed decor ideas look joyous and inviting. Elegant Christmas decorating ideas add charm to winter homes and make driving down a snowy lane with your family in the vehicle and viewing creative Christmas decorations that glow at night more fun.
Window decoration, along with outside Christmas decor, is the perfect way to display your winter holiday cheer. Here is a simple, quick and easy to make idea for Christmas window decoration that you and your kids will love to use for Christmas home decorating.
Christmas decoration is not only about Christmas tree decorations. Add a roll of fishing line with colorful ornaments, a Christmas garland or few ornaments with ribbons at slightly different lengths to your window decoration and make your window look unique and festive.
Handmade Christmas decorations
7 simple craft ideas, easy to make handmade Christmas decorations
22 miniature Christmas trees made with decorative fabrics, lace and yarn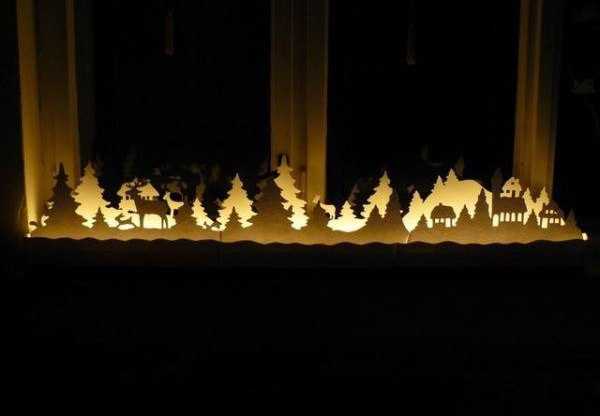 How to make window decoration for Christmas
You will need cardboard or heavy craft paper, foam, Christmas garland with lights, glue, scissors. Stencil or draw Christmas trees, winter images or Christmas decoration patterns on a cardboard piece, and cut them out with a craft knife or scissors.
Glue cardboard decorations together to make them long enough for your window sill and arrange them vertically on a piece of foam one behind another.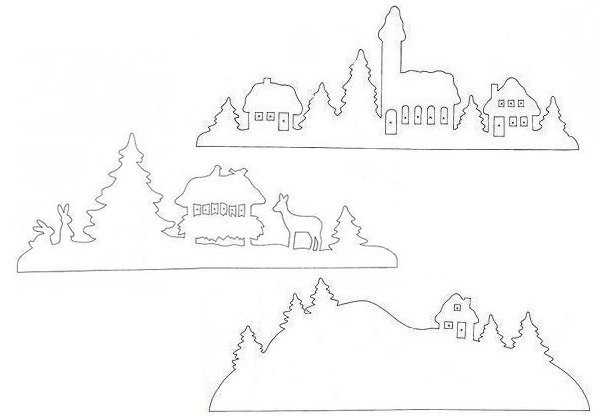 Make two lanes of cardboard window decorations and place Christmas lights on a piece of foam between cardboard decorations, as the photographs show.
Modern Christmas decorating ideas and Christmasworld color trends
Simple and elegant window decoration will glow at night and delight with amazing winter themed images. You can make similar window decoration with thin plywood boards, adding a horizontal base for stability.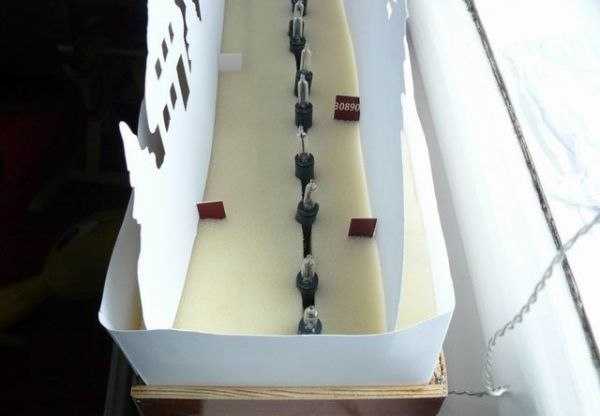 Posted: 27.11.2012 by Decor4all