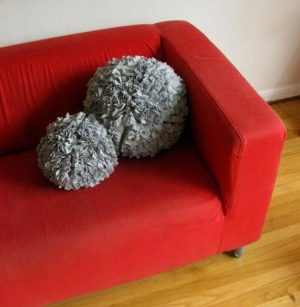 Made with pompoms in various sizes and colors, home accessories – handmade cushions, throws and floor rugs, make gorgeous home decorations. Pompoms are decorative balls of fluff widely used in home decorating across the globe. They are simple to make, come in many colors, designs, sizes and are made from a wide array of materials, including cotton, fabric, paper, plastic bags and wool.
Decor4all shares a spectacular collection of decorative accessories made with pompoms. Each design and material, style and color provides a vibrant look. Different in sizes, colorful and playful pompoms create a distinctive look and highlight the original designs, bright colors and various materials of the poms.
Handmade decor accessories that feature pompoms, – cushions, throws, floor rugs, curtains and small home decorations, bring an array of colors that need to suit your room decorating style and color pallet. You need to match the colors so the pompoms look outstanding.
Decorative accessories made with pompoms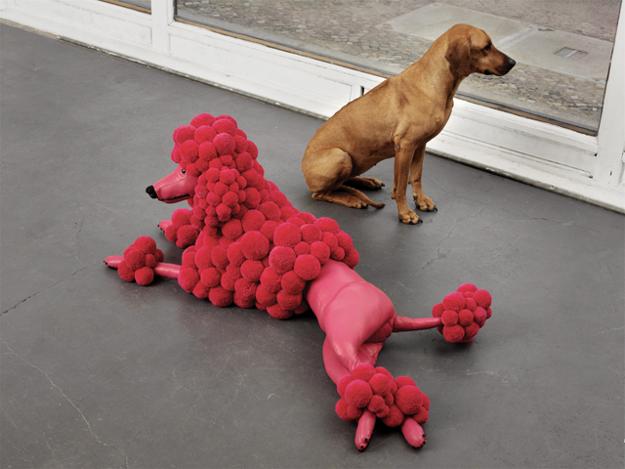 Traditional pompoms that feature only one color create beautiful home accessories when combined with large and small pompoms. Cushions, throws, floor rugs and other home accessories made of pompoms in one color can add contrasting details to interior decorating and beautifully personalize rooms.
Pompoms decor accessories look amazing. They bring texture and add a great splash of color when pompoms are made with two coordinating or contrasting colors. Handmade with pompoms home accessories are great ways to show off your creativity and brighten up interior decorating with bright color combinations.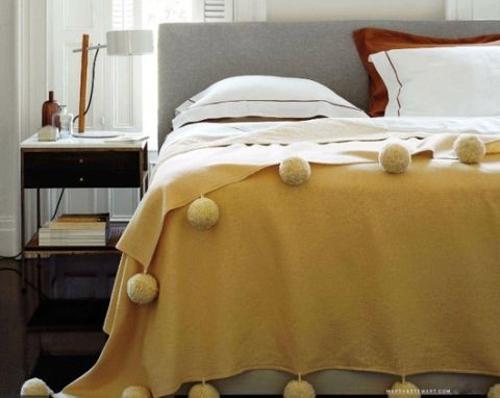 Two-color pompoms look incredible. Floral patterns, hearts, zigzags and stripes, created with colorful pompoms are popular and easy ideas for decorating cushions, throws, floor rugs, curtains, tablecloth and napkin sets, shams, bed skirt, towels and even sheets.
30 Christmas decorating ideas with pompoms, simple and colorful Christmas crafts
Colorful pompoms making unique home decorations and gifts, craft ideas
Preteens and teen girls love pompoms and home accessories with them. Just match one or more colors in handmade decor accessories with your existing room decor to create stunning accents to interior decorating. Pompoms in accent colors that complement pompoms in main color look stunning. Handmade home accessories designed with pompoms give unique character to room decor and make a statement.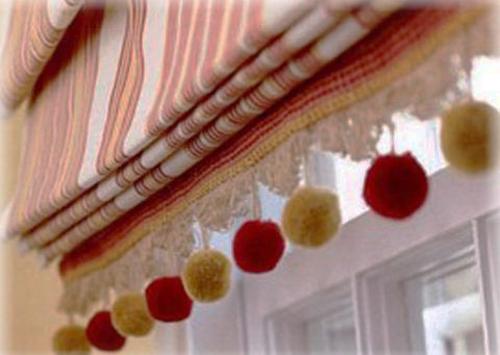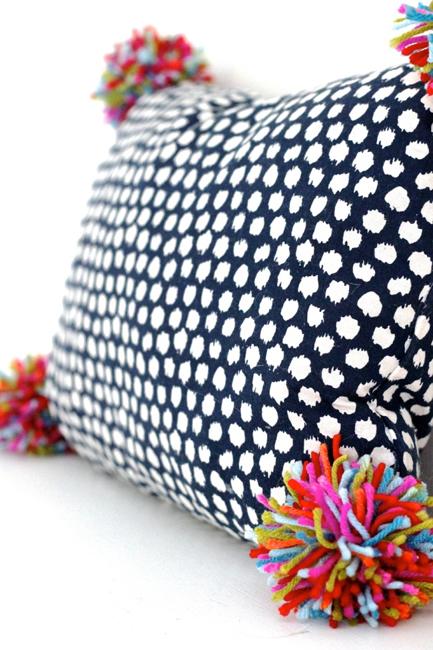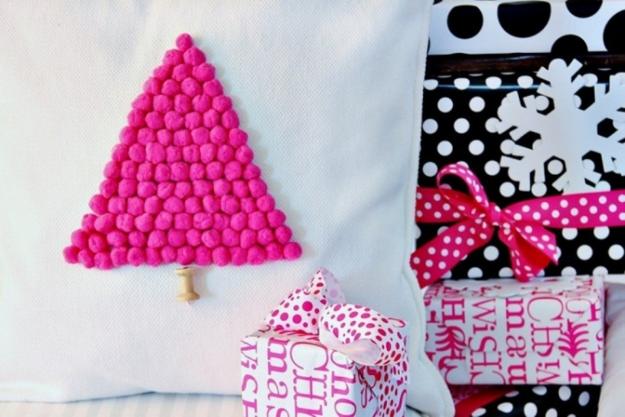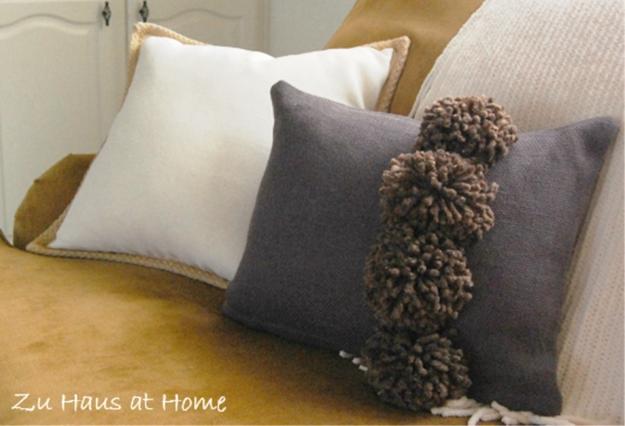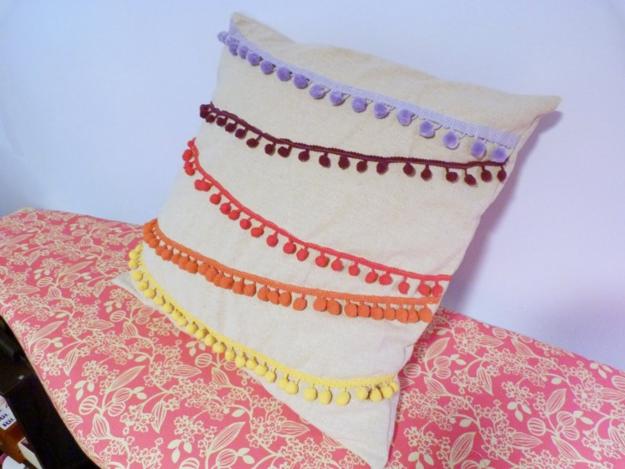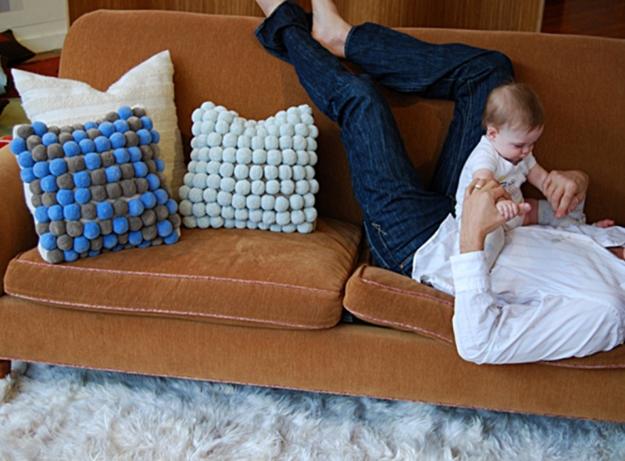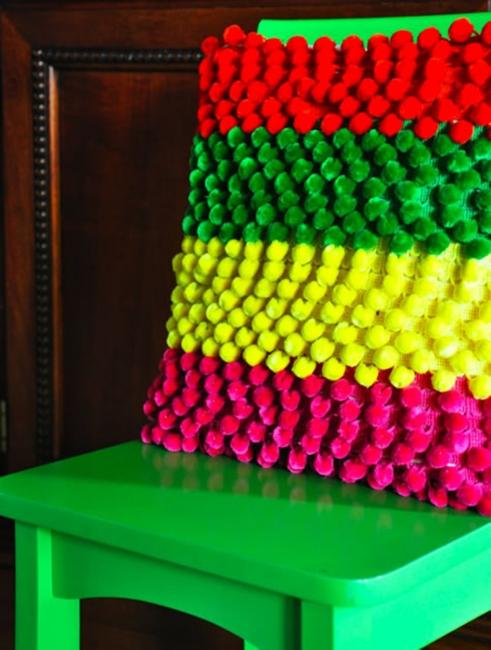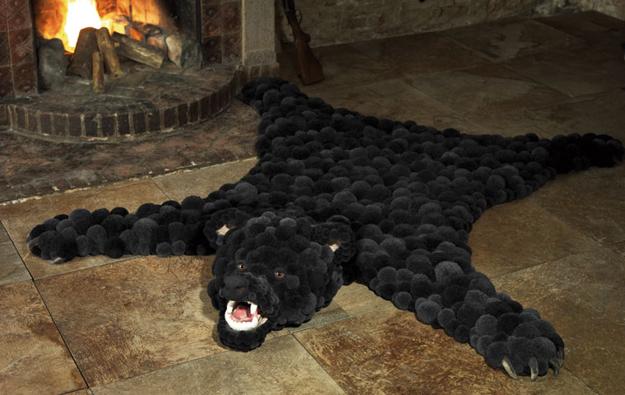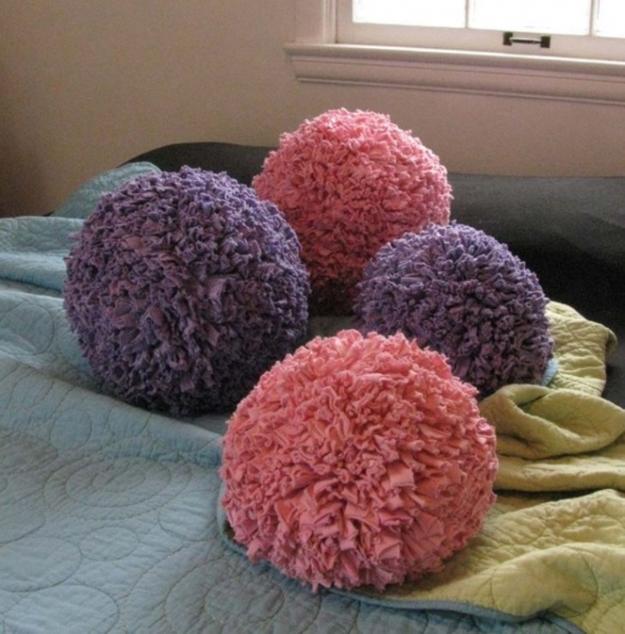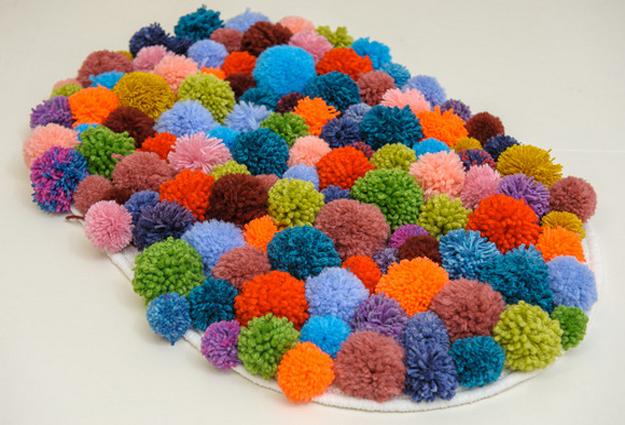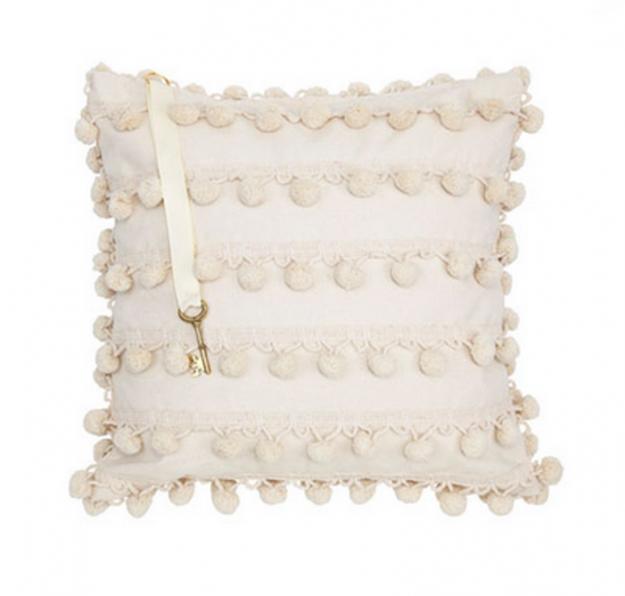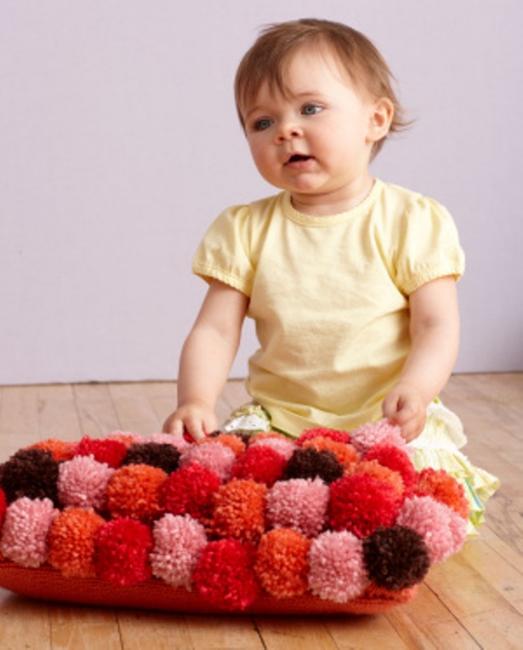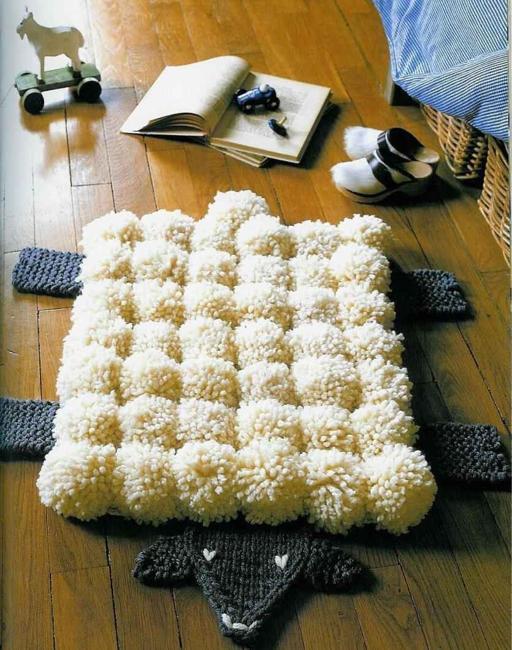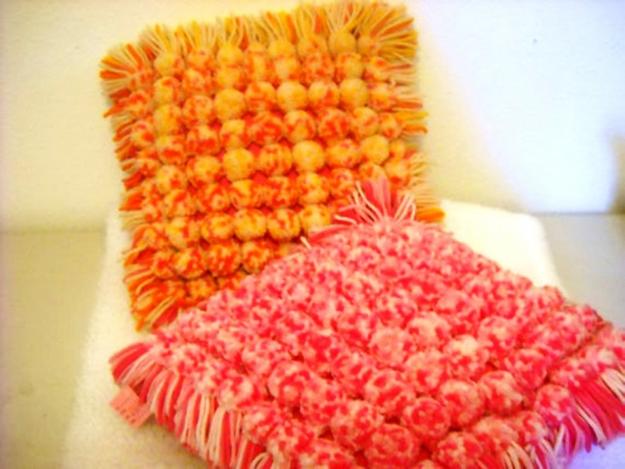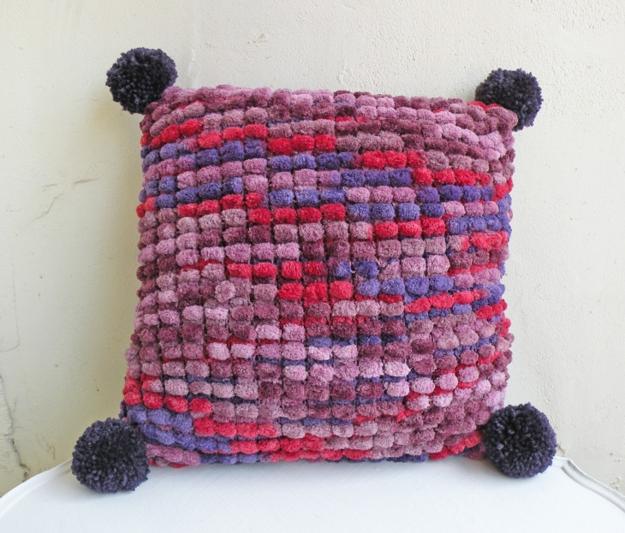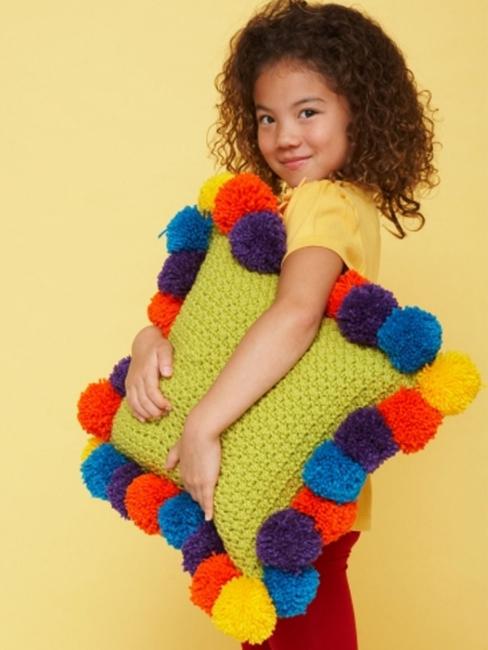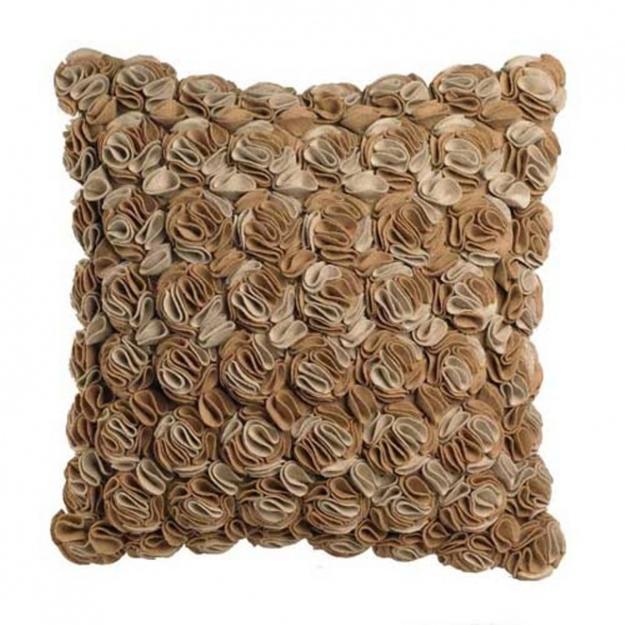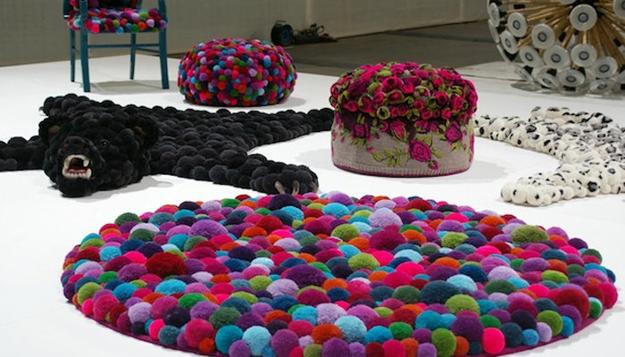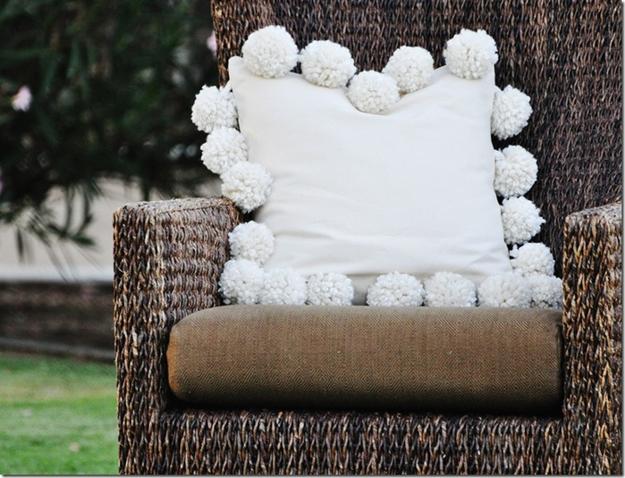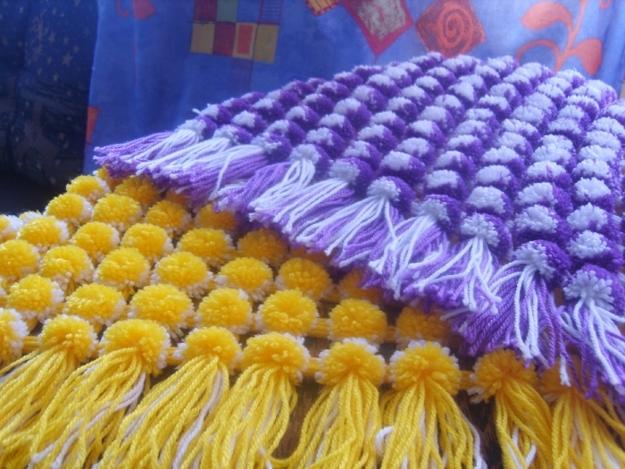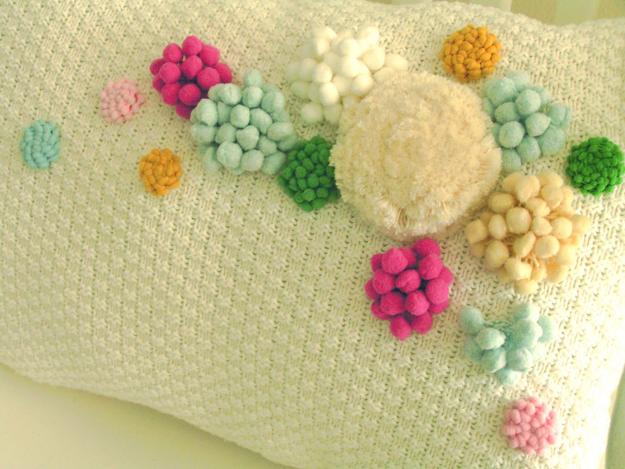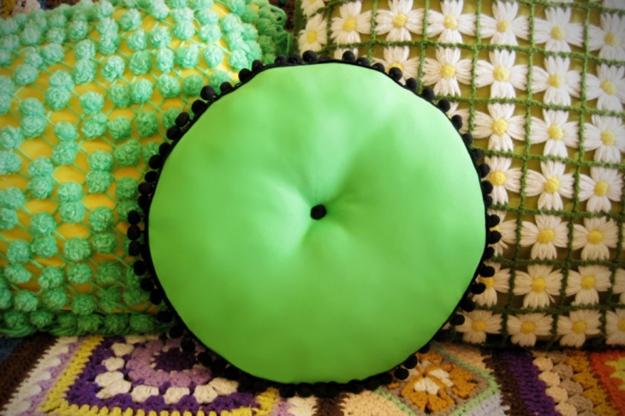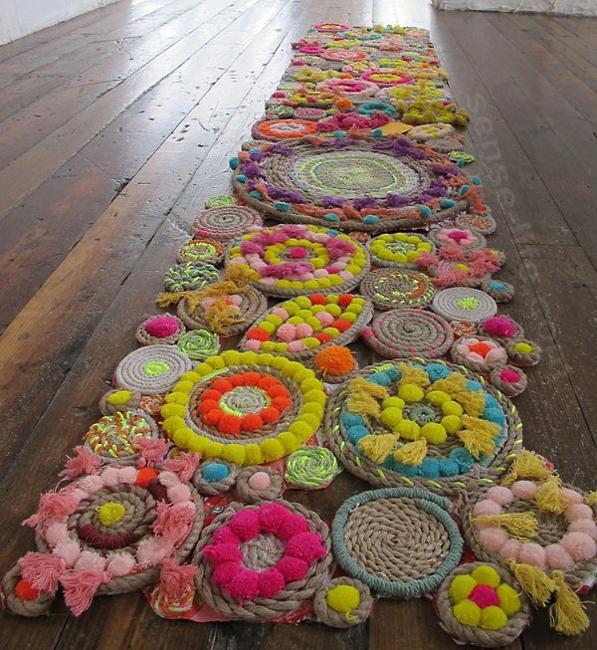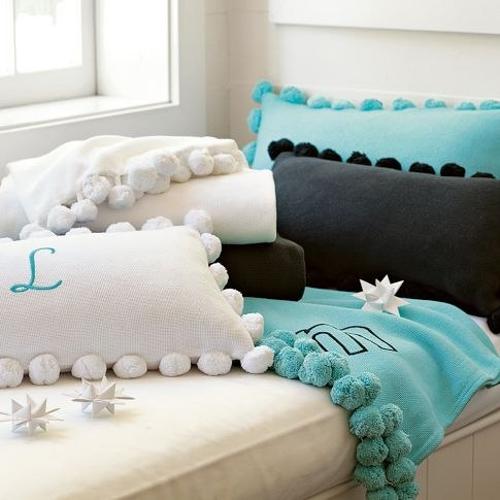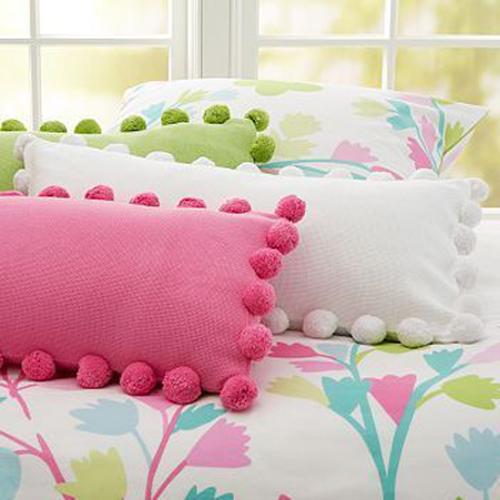 Posted: 08.09.2017 by Decor4all