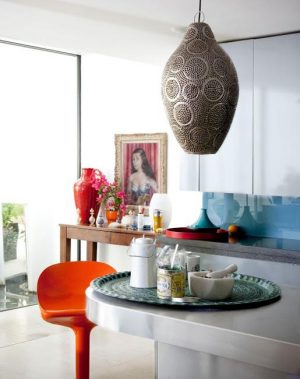 Room decor in Moroccan style looks exotic and exciting. Moroccan decor ideas, furniture and lanterns are beautiful trends in home decorating. Moroccan style is a great way to brighten up and personalize your home interiors, using wall paint and wallpaper patterns in rich colors and bringing unique home decorations into your rooms.
Moroccan decor ideas allow to experiment with vivid room colors and subtle tones, enriching home interiors with unique art works and crafts in Moroccan style. Moroccan decor ideas bring gorgeous themes, inspired by spectacular Mediterranean sea and breathtaking African sunsets. Moroccan style is rich and comfortable, blending vivid room colors and luxurious natural fabrics into amazing, inviting and fascinating Moroccan decor.
Moroccan decor is very earthy in nature while allowing your home to stand out of the crowd. It is different, surprising and delightful. Moroccan decor brings exotic vibe and eclectic look into your rooms and create personalizes, different and very intimate home interiors.
Dining room decorating in Moroccan style
Blue and green bedroom colors, Moroccan bedroom decorating ideas
Modern Moroccan decor ideas and interior decorating colors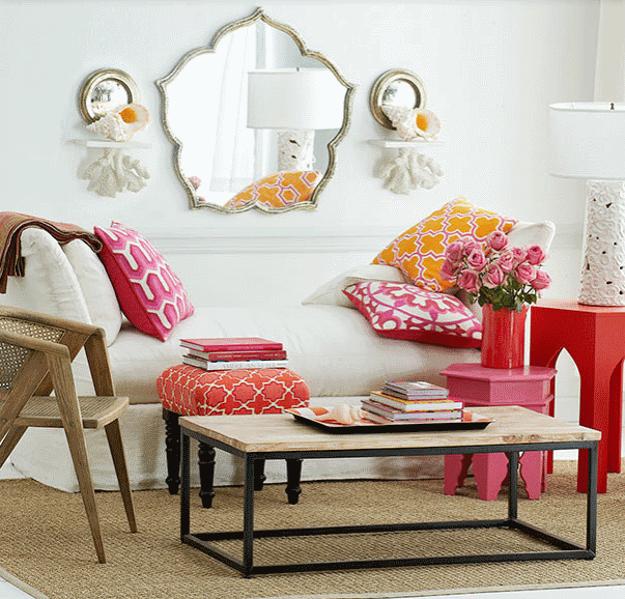 Moroccan decor ideas are a blend of North African, Middle Eastern and Mediterranean interior decorating traditions. Moroccan style look inviting and expensive, and it feels mysterious and magical.
Moroccan decor ideas are reinvented and evolved, creating fabulous modern home interiors for all those who appreciate sensual appeal, unique art and crafts, luxurious textures and rich interior decorating colors.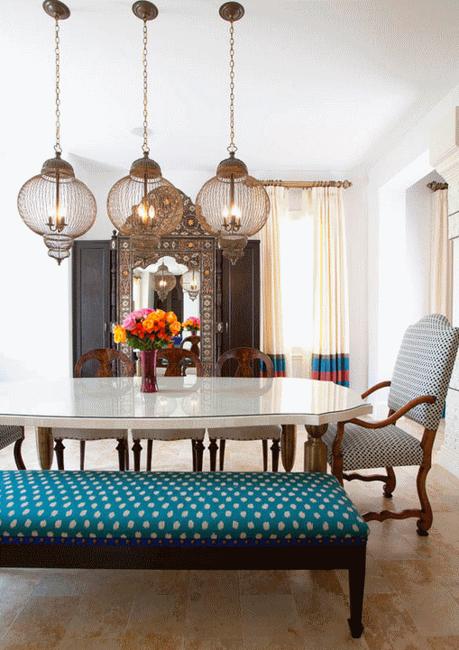 You can learn and become an integral part of the country, the people and the art through understanding and using Moroccan decor for your home decorating. Moroccan culture is a mix of five ethnic groups, Arab, Berber, Islamic, African and Iberian, which influenced and created the Moroccan style.
Moroccan decor ideas and Moroccan decorating color schemes
Exotic Moroccan bedroom decorating ideas, light and deep purple colors
The Moroccan style and interior decorating ideas are spectacular and luxuriously comfortable. The intense interior decorating colors of the Moroccan style surprise, amaze and delight. Moroccan decor is created from a mix of raw terracotta clay, and bright room colors that vary from the dramatic red and the paprika spice orange to the intense blue of the Mediterranean sea and the shimmering yellow of the Sahara sand.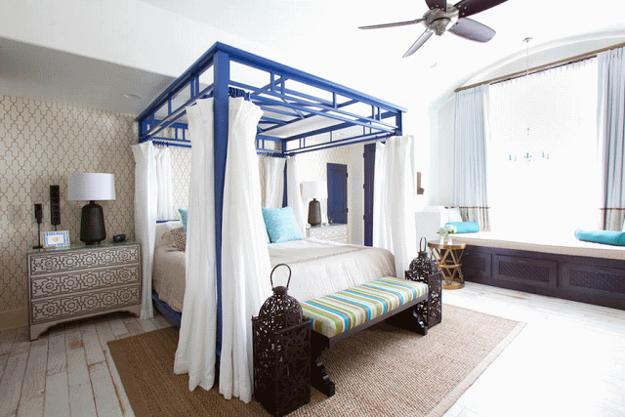 Colorful Moroccan decor is created with rich blue colors, deep purple color shades and all warm hues, although Moroccan decorating ideas are not only about rich room colors. Moroccan decor includes unique Moroccan lighting designs and different decoration patterns that reflect Islamic architecture. The intricately designed Moroccan lanterns feature colored glass inserts that add elegance to these amazingly crafted lamps.
Moroccan furniture, home decorating fabrics and materials for Moroccan decor
Warm colors for bedroom decorating in Moroccan style
Beautiful Moroccan style is the blend of nature inspired color shades with carved wood furniture, leather ottomans, Moroccan poufs, wool rugs, silk curtains, fantastic tile designs and unique home decorations that bring the eclectic vibe into modern room decor in Moroccan style.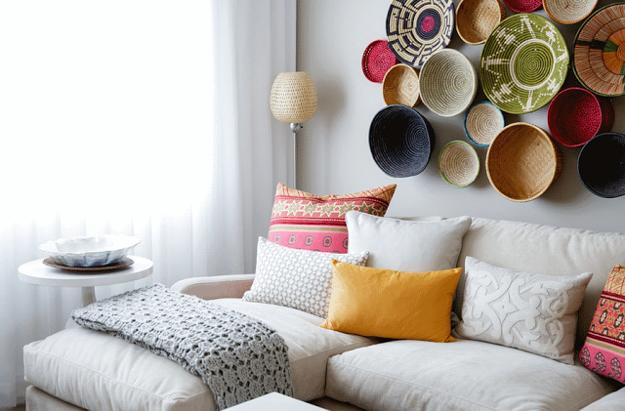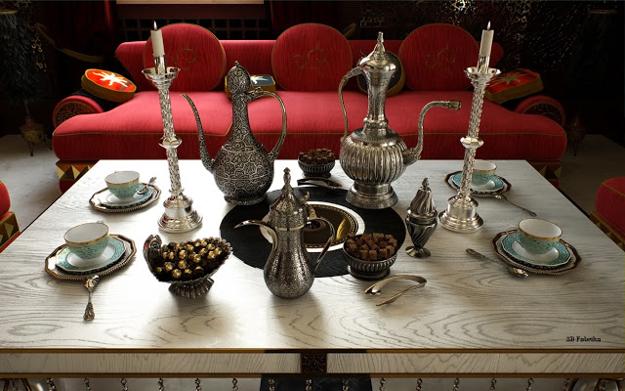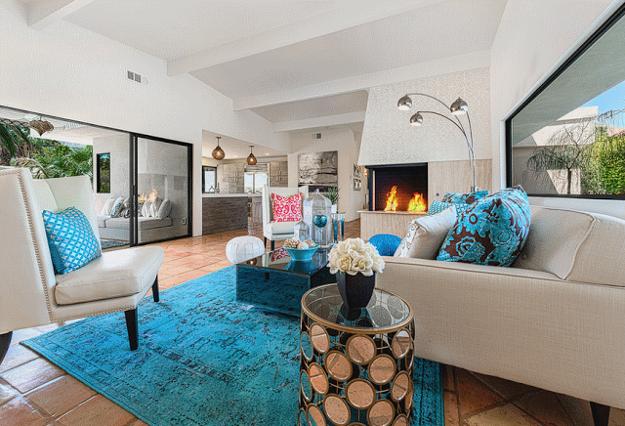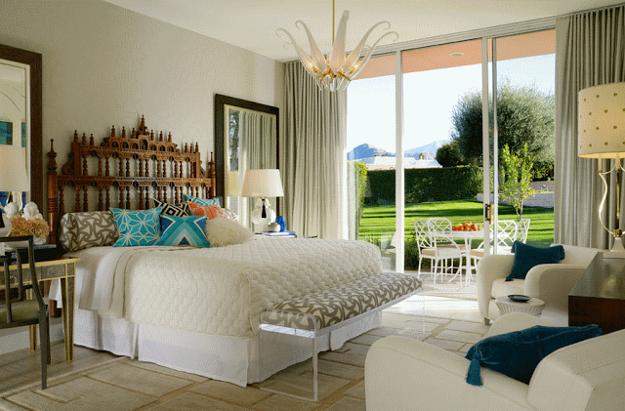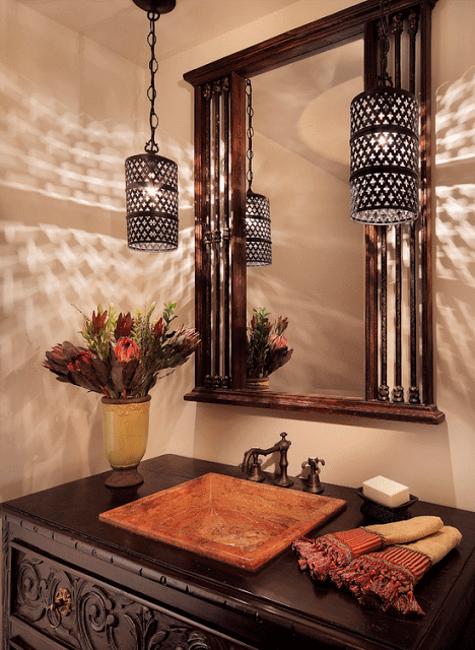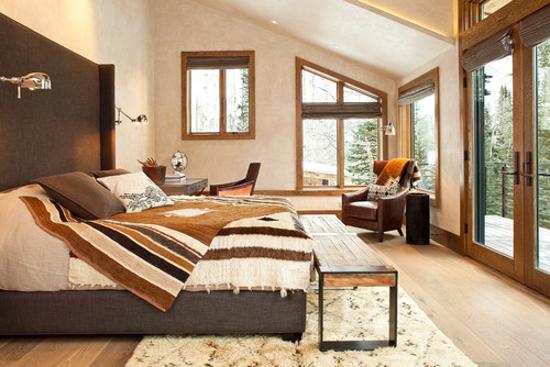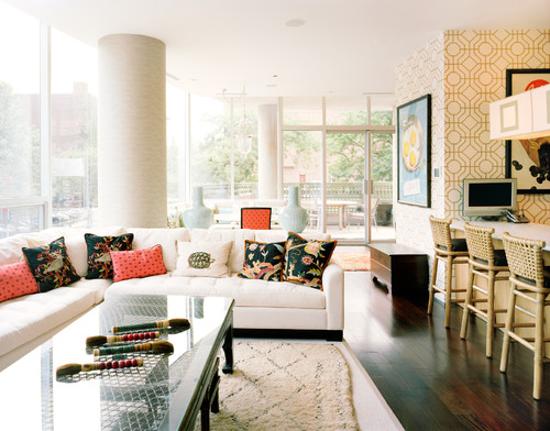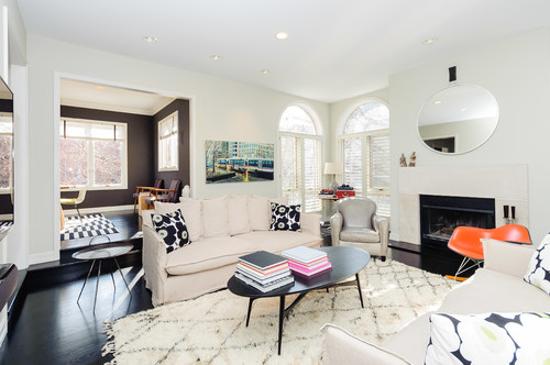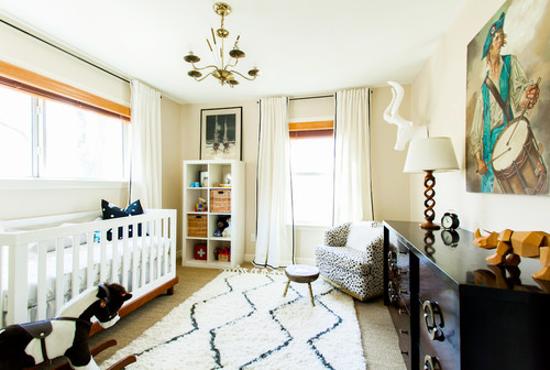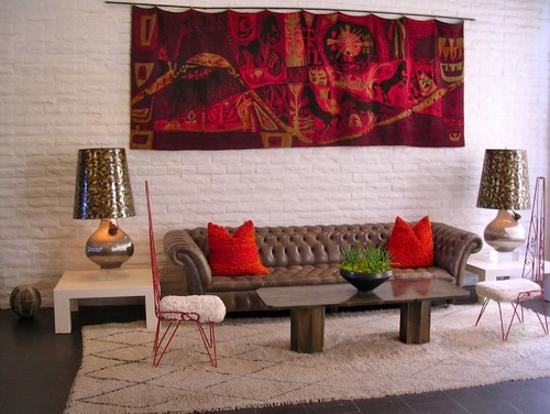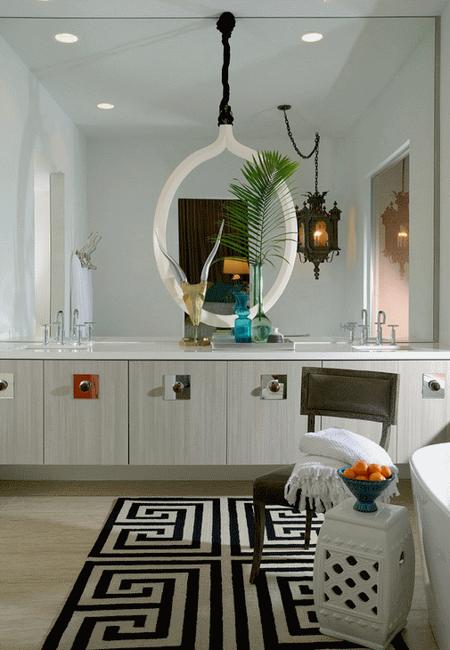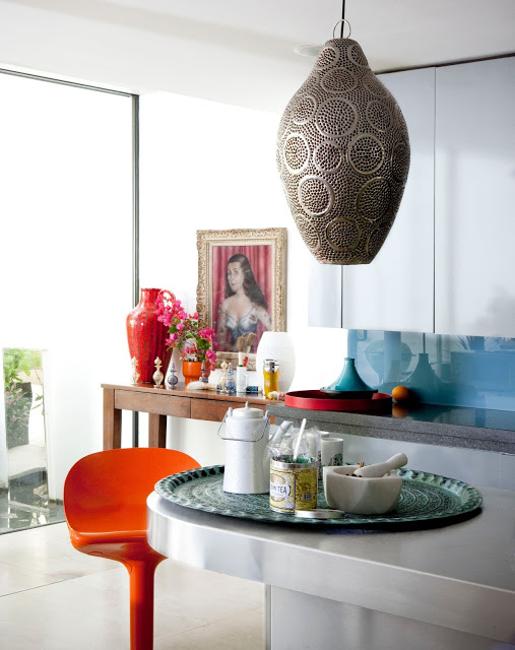 Posted: 18.11.2013 by Decor4all