A warm, welcoming and sunny Tuscan kitchen decor is ideal for a cottage. Tuscan kitchens look charming and elegant, relaxing and inviting. Tuscan kitchens are a modern house decorating trend that celebrates life, food, family and friends. Tuscan kitchen decor is functional and simple with pleasant colors and attractive details that make Tuscan kitchens so beautiful and unique.
Faux painting helps create an Old World look of Tuscan kitchens. Select yellow-cream paint colors to add bright tones to your kitchen walls. Sponge on the walls a deeper color paint to make walls look old, creating faded spots. Add texture to the walls, mixing the joint compound, that is used for filling gaps in dry walls, with paint.
Choose beautiful Tuscan colors for painting kitchen cabinets. Tuscan decor colors are an important part of creating a country cottage feel. Traditional white, red and green colors look gorgeous with dark wooden ceiling beams or Tuscan style furniture.
 Tuscan kitchen decor ideas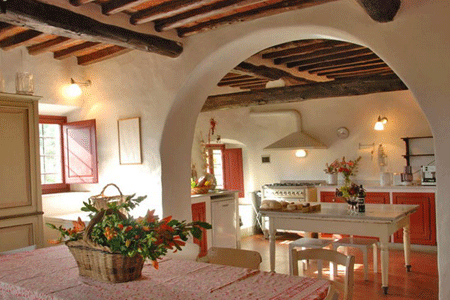 Decorating kitchen cabinets with metal or ceramic pulls, handles and knobs helps create Tuscan style also. Natural traditional materials add wonderful accents to Tuscan style kitchens. Tuscan kitchens are about food and relaxing atmosphere. Large Tuscan style tables and chairs make Italian kitchens and dining rooms welcoming and comfortable.
Open shelves for food and dinnerware storage are charming details that can be added to your Tuscan kitchen decor. Shiny glasses, ceramic plates and glass jars with pasta decorate open kitchen shelves and Tuscan kitchen counters, creating relaxing feel.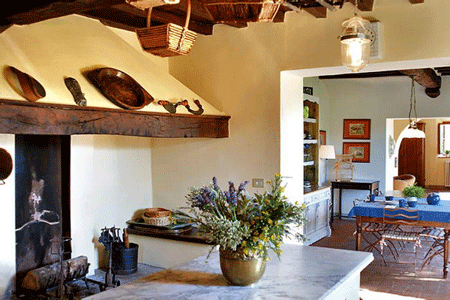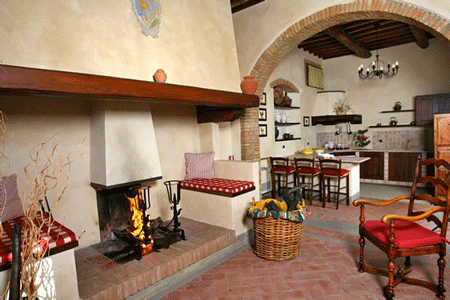 Terracotta planters with green house plants and edible herbs are beautiful Tuscan kitchen decor accessories that add colors and create pleasant contrasts. Olive oil decanters and small bottles for spices should be on your Tuscan kitchen table or counters.  Pewters on shelves and free standing racks for pots on the floor add traditional Tuscan kitchen decor accents.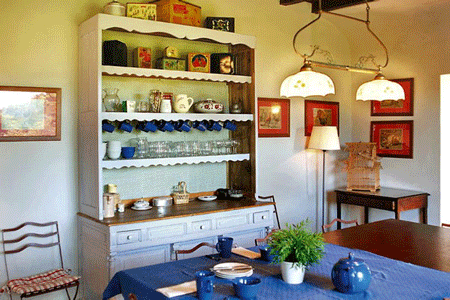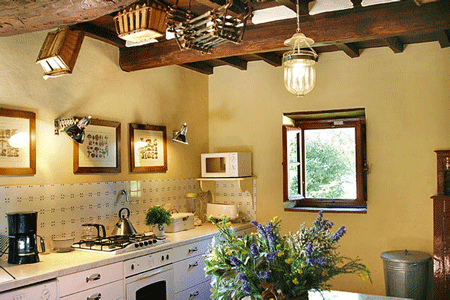 Blue, red, green and yellow fabric patterns, fresh flowers, wooden,wrought iron and clear glass accessories create the cozy and warm Old World look in Tuscan kitchens.
Tuscan style kitchens are romantic and pleasant. Comfortable brown, ochre, olive, forest green and golden tones are combined with sunny yellow, terracotta, deep red and black. Beautiful dark blue shades, white and light green tones, tablecloth, napkins, towels, can add bright and cheerful accents to Tuscan style kitchens.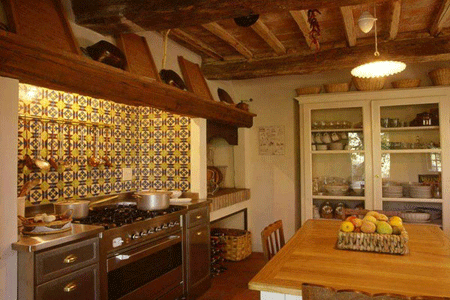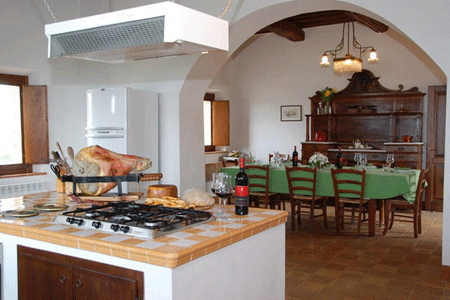 Fresh fruits and vegetables on shelves, olives, sunflowers, grapevines and cypress trees motifs help create natural and charming Tuscan kitchen decor, that reminds about Italian sunshine and warmth.
Modern dining room and kitchen decor ideas
Kitchen curtains, smart window treatment ideas
Modern dining chair covers for fresh room decor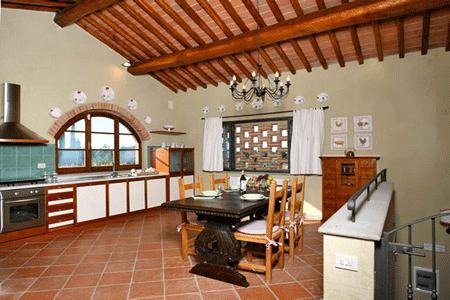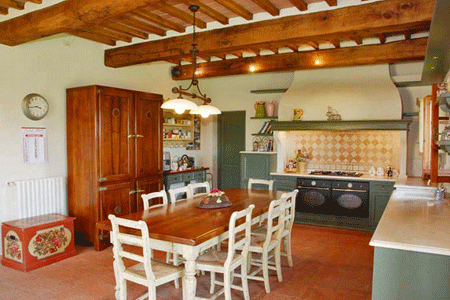 Posted: 02.07.2022 by Decor4all