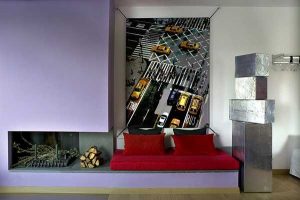 Contemporary home interiors showcase elegant interior design and offer beautifully bright room decor in rich and neutral color combinations. Italian decorating style brings elegance and sophistication into contemporary homes, flavouring interiors with cosmopolitan details, rich room colors, Italian furniture, modern design and artworks in avant-garde and pop art styles.
A corner  fireplace, simple lines, contrasting rich  and neutral color combinations, stainless steel and glass create fabulous interior design, jazzed up by stylish Italian decorating with red accents and classy neutral color tones. Contemporary room decor feels expensive and impressive, while inviting and interesting.
Interior decorating color schemes include dark and light gray color shades, white and royal blue, cooling purple, bright and deep red colors, creating amazing dynamic interior design in contemporary style. Home interiors look bright and fresh, offering energetic and dramatic room decor for someone who appreciate modern art.
Italian home decorating with purple and red colors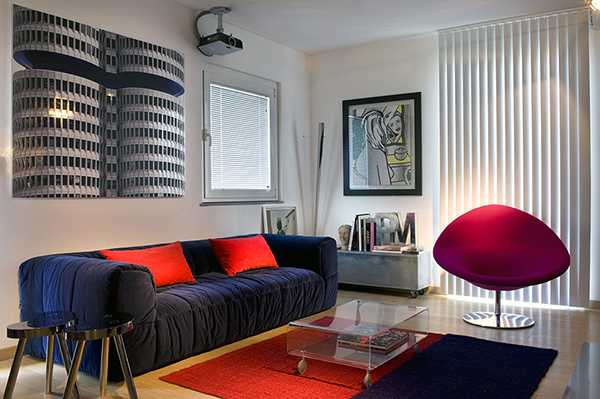 Italian home decorating with red accents
This beautiful home in Rome is the work of Forme D'Arte, www.formedarteitalia.com. Chic Italian decorating ideas, contemporary materials and impressive artworks paint these home interiors with luxury, creating a unique artistic retreat in the middle of the city.
The living spaces are spread on three floors, offering spacious and airy modern interior design showcasing a strong personality. The glass and steel accents look fantastic with shiny metallic and velvet textures, light purple and red colors, blending classy elegance with contemporary lifestyle.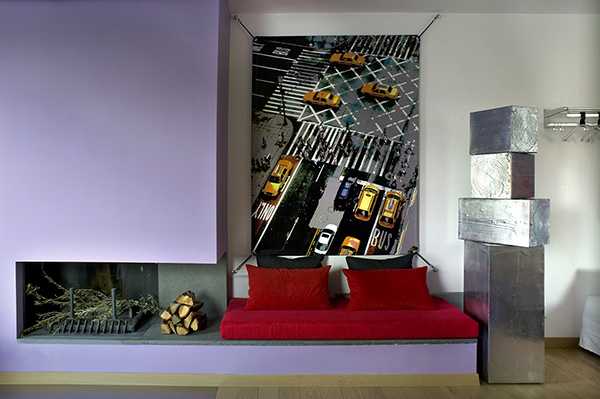 Beautiful Italian decorating ideas create wonderful living spaces. Modern Italian kitchen design with a large blackboard on the wall and a gorgeous dining furniture set with a glass top table and red leather chairs look stunning, functional and comfortable.
Modern furniture and decor accessories for Italian home decorating
Rock-n-roll room, Italian decorating ideas
Fabulous Italian home decorating ideas in classic style
The upper terrace offers a magnificent view. Welcoming, simple and comfortable patio furniture creates a pleasant atmosphere. Bright red accents add drama to elegant Italian decorating.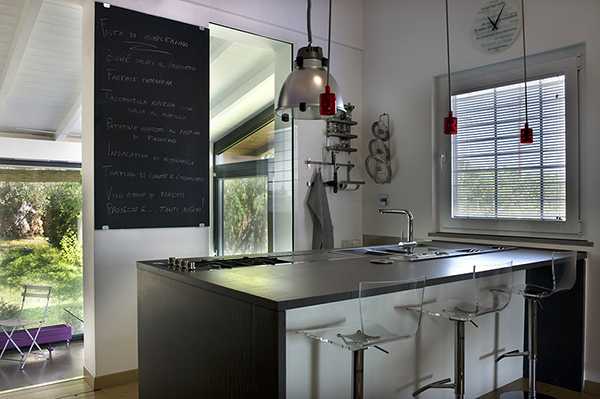 Rich blue, deep and bright red colors and light purple paint color look Bohemian, blended with stylish white furniture and black-n-white room decor, creating passionate contrasts and luxurious living spaces in Italian style.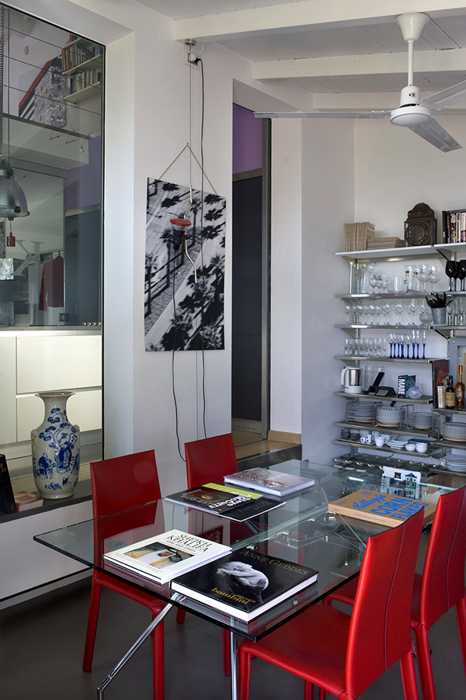 Posted: 28.01.2013 by Decor4all