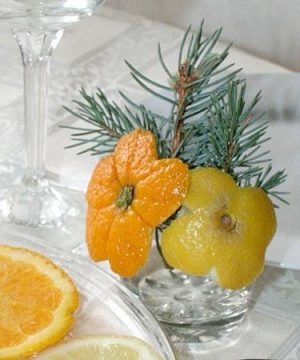 Christmas decorating with lemons looks bright and warm. Yellow color of lemons enhance the natural beauty and elegant simplicity of Christmas decorating ideas. Lemons are perfect fruits for festive and colorful holiday decor. Decor4all shares ideas for beautiful Christmas decorating with lemon yellow color.
Warm yellow color looks great with evergreen branches of Christmas trees, vintage decor accessories and modern ornaments used for Christmas decorating. Dried lemon slices make gorgeous Christmas tree ornaments and add unique aroma to holiday decor. Lemons are bright and juicy, pleasant and versatile edible decorations for party tables. Lemons create uncomplicated and unique decorations that brighten up Christmas decor.
Dried lemon slices are great alternative to expensive Christmas decorations. They bring vintage style into winter holiday decor and create warm and pleasant Christmas decorating. Classic Christmas decorations, lemon rings add simple shapes to Christmas tree decor. Lemons offer a fragrant material for making decorations for party table and home interiors.
7 simple Christmas craft ideas, easy handmade Christmas decorations
Christmas table decorations, 17 ideas for holiday table decorating with plants
Ideas Christmas decorating with lemons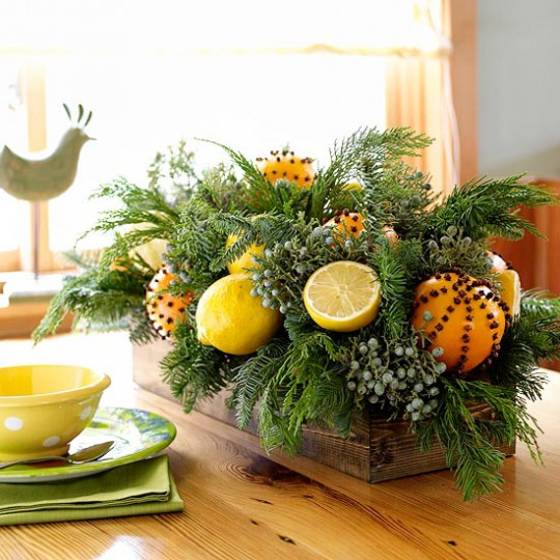 Lemon Christmas tree ornaments are eco friendly, recyclable and very decorative. Lemons look fabulous in woven baskets, painted boxes, bowls and candle holders. Their bright yellow color, wonderful aroma and organic shapes make them versatile Christmas decorations for any home.
Natural and edible decorations celebrate the vintage style and add familiar accents to holiday decor. Lemons are great ideas for a Christmas tree and a home with young children. Lemons look beautiful and bold while adding warmth of yellow color to Christmas decorating ideas.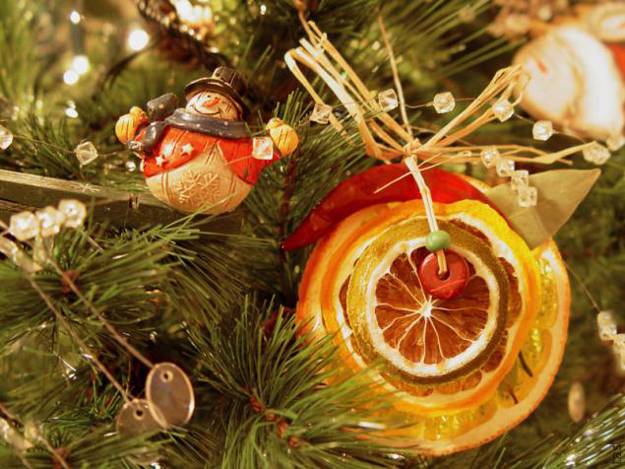 Christmas decorations made of lemons are inexpensive and unique. Elegant flower arrangements, enhanced by greenery, lemos and candles, create a welcoming holiday atmosphere and make striking party table centerpieces. Adding lemons to Christmas decorating allow to experiment with surprising combinations and arrange beautiful Christmas table centerpieces.
25 ways to recycle Christmas tree decorations for creative holiday decor
Stylish Christmas decor ideas, white and golden yellow color scheme
Decorative fabrics, lace and ribbons, evergreen branches and flowers create especially bright, warm and elegant table centerpieces with lemons. Lemons are a smart way to brighten up Christmas colors and add nostalgic feel to warm holiday decor.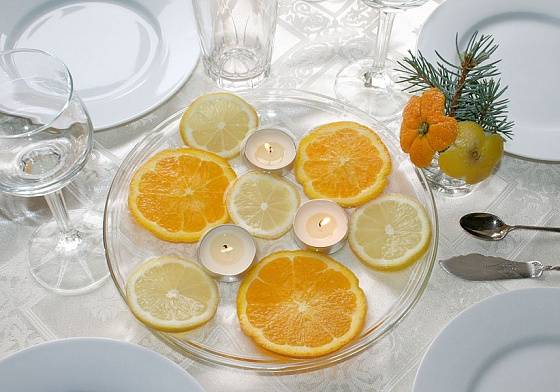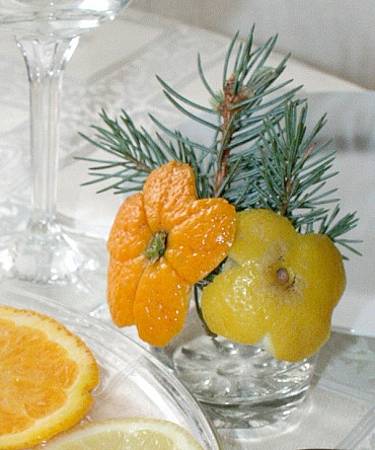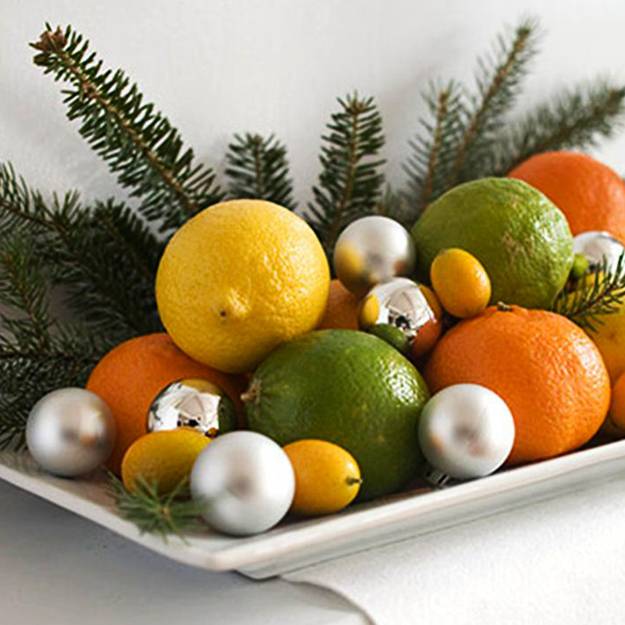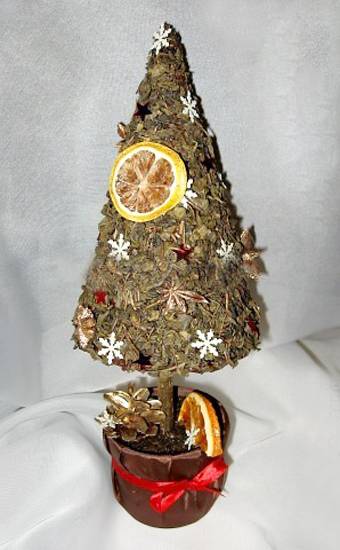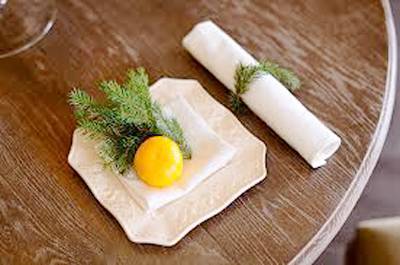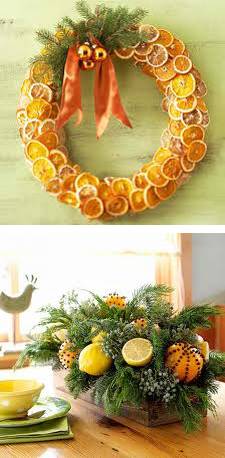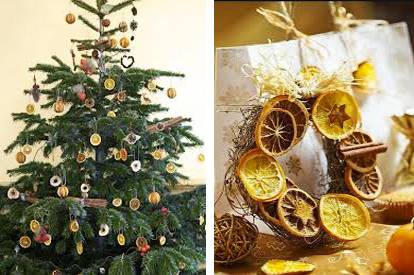 Posted: 22.05.2014 by Decor4all