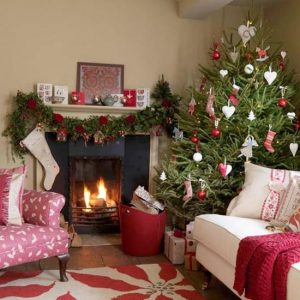 Red colors are perfect for festive, bright and traditional Christmas decorating. Living room designs, especially those with fireplaces, look warm and spectacular with Christmas decorations in green and red colors. Adding accents in different colors and combining them with white decorating ideas bring more fun into Christmas decor and give your modern living room a light, cheerful and colorful look.
Here is a collection of traditional Christmas decorating ideas that Decor4all shares to emphasize the beauty of red and green colors. Here are great Christmas decorating tips to make your living room decor feel festive, bright and inviting. Traditional Christmas trees, window decorations and fireplace decorating ideas in green and red colors look natural and elegant. White decorating ideas and accents in white colors just increase the effect.
Large Christmas trees and miniature holiday trees in simple pots, surrounded by presents and holiday decorations around the base make gorgeous centerpieces for Christmas decorating. Christmas trees dramatically transform living rooms, blending traditional red and green color combinations with natural feel and unique look.
Last minute Christmas decorating ideas, 22 handmade Scandinavian designs
7 simple craft ideas, easy handmade Christmas decorations
Traditional Christmas decorating ideas for living rooms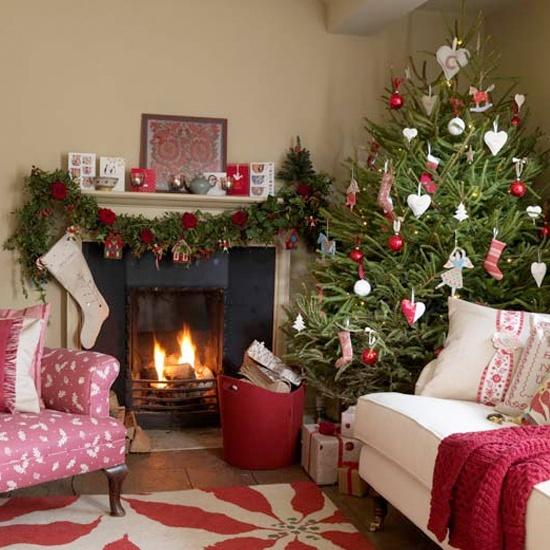 Christmas trees look fantastic with birch bark, logs, wooden crafts and handmade holiday decorations. Using natural materials for living room fireplace decorating, mixing them with simple Christmas crafts created of natural materials and accents in red colors turn a fireplace mantel into a spectacular focal point for living room decorating.
Pine cones, natural green branches, miniature live trees and small bird tree logs, mixed with touches of red colors and white holiday decorations create a beautiful display on a fireplace mantel.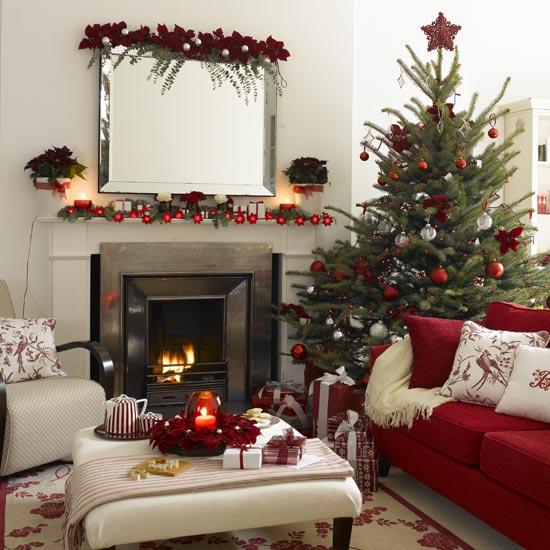 Green and red colors for traditional Christmas decorating are versatile, suitable for all interior design styles. Your existing living room decor will work well with festive green and red colors, especially when red accents used elegantly, skillfully and in moderation.
Felt Christmas crafts, handmade Christmas tree decorations
Christmas colors and stylish home decorating ideas
If you have living room decor in neutral colors, you can use lots of red Christmas ornaments, ribbons and even red wall paint to create more colorful and merry Christmas decorating. A little sparkle will add holiday flair and bring brightness into your living room decor.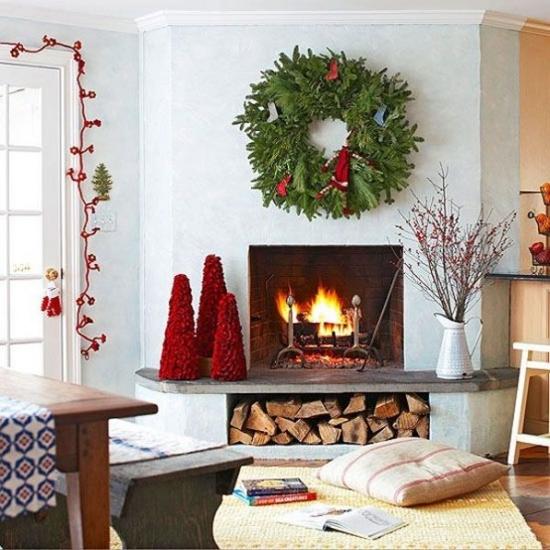 Fireplace decorating with Christmas tree ornaments, simple crafts, candles and Christmas wreaths is beautiful. Glass vases and jars filled with ornaments are simple, bright and festive. Decorative bowls with holiday ornaments, combined with Christmas crafts, green branches and white holiday decorations look spectacular, adding unique character to your living room fireplace decorating while emphasizing the traditional Christmas decor ideas.
35 Christmas crafts, handmade snowman decorations and Christmas tree ornaments
Christmas crafts, 12 gorgeous paper snowflake designs
Green garlands, miniature live trees, Christmas wreaths and greenery are perfect ideas for traditional Christmas decorating. Living room fireplace mantels, staircases, chandeliers, wall mirrors frames, windows and doors can be adorned with green and red colors, spiced up by brown color shades of pine cones and silver or white holiday decorations.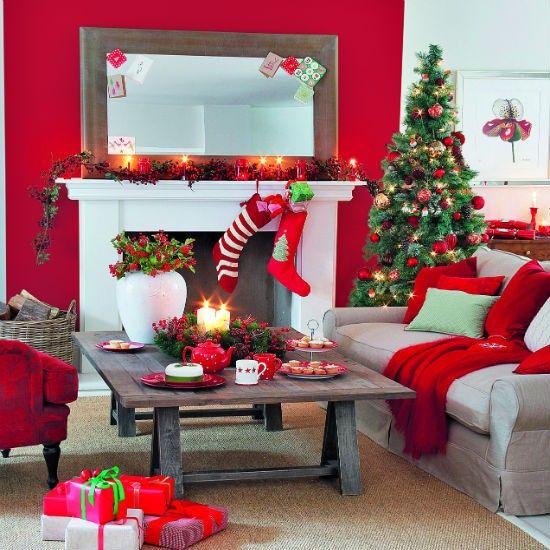 Green branches, twigs, birch bark and logs are fantastic ideas for traditional Christmas decorating. These simple and effective holiday decorations bring an inherently rustic and unusual feel into modern living rooms and create festive, pleasant and eco friendly Christmas decor. Small birch logs looks charming in a corner of a living room and attractively decorate fireplaces with unique texture and light color.
25 ways to recycle Christmas tree decorations for creative holiday decor
Christmas table decorating ideas, silver Christmas centerpieces
Satin ribbons in green, white, silver and red colors are make excellent holiday decorations in classic style. Colorful ribbons can be used for Christmas wreaths and Christmas tree decoration, table decor and fireplace mantels. You can attractively tie them around anything, from chair backs to staircase railings, adding bold and festive accents to your traditional Christmas decor.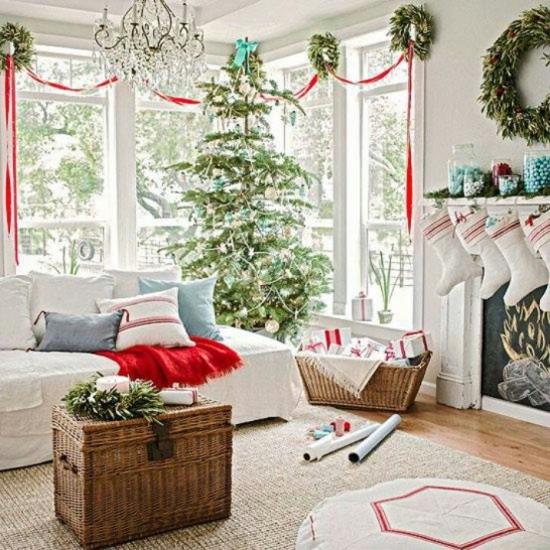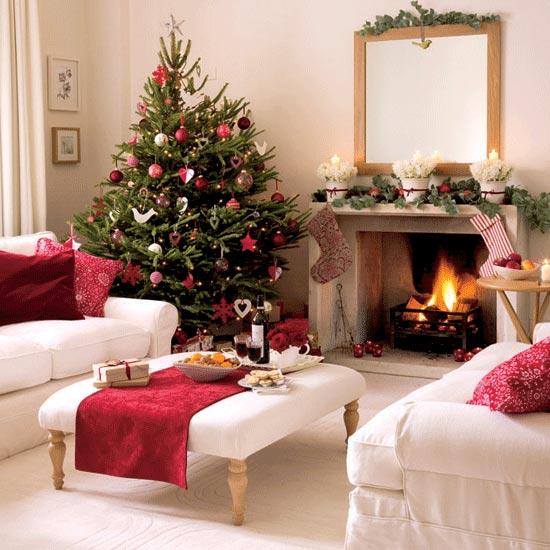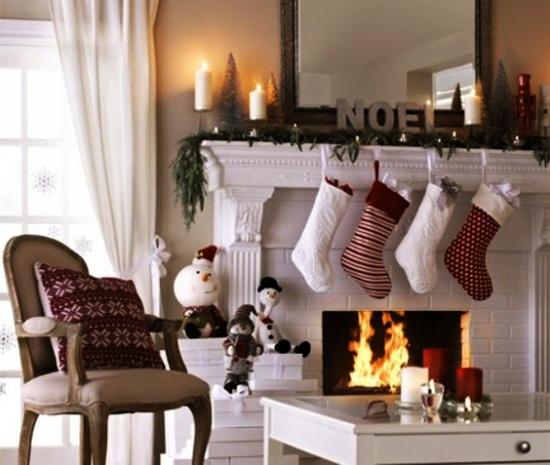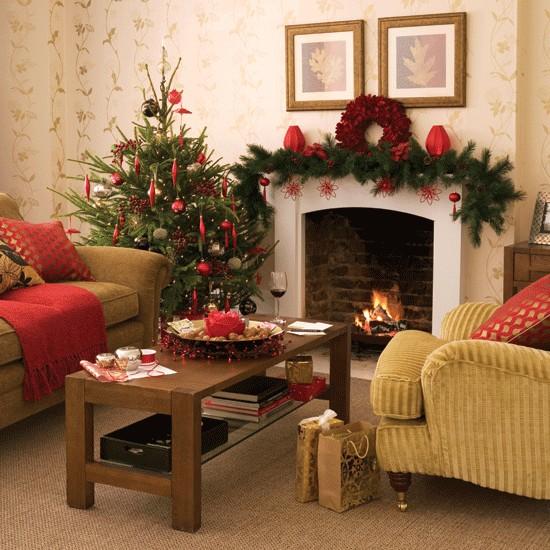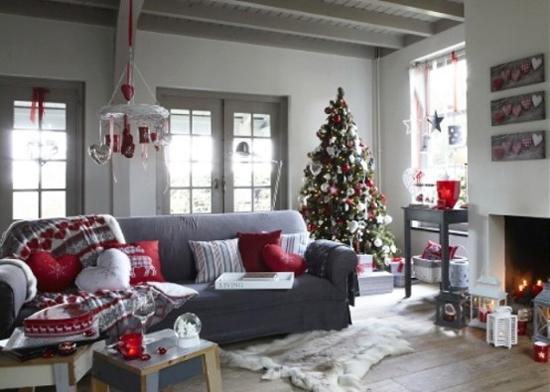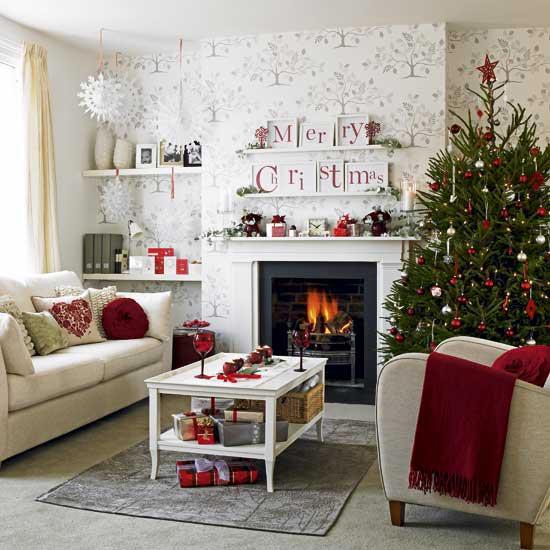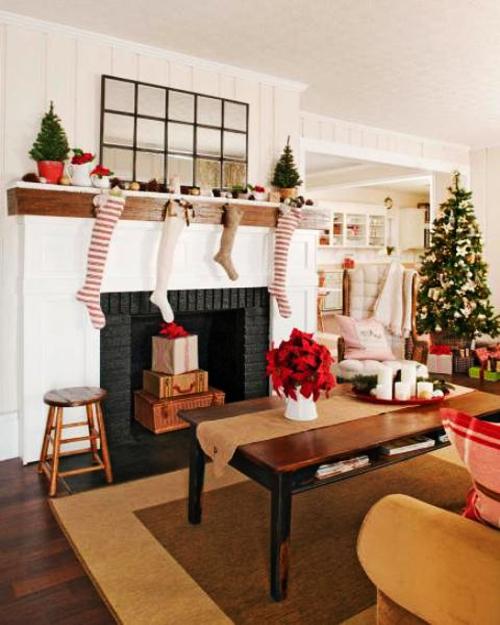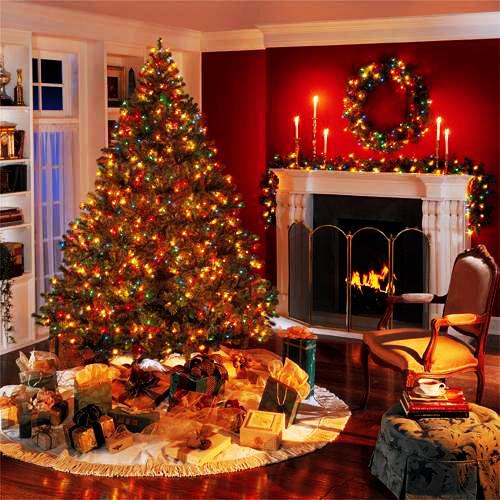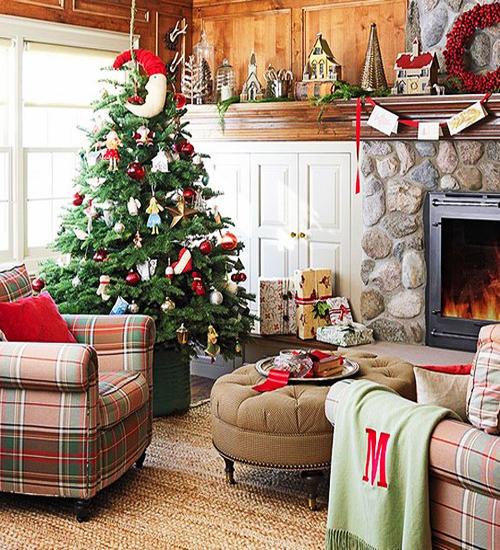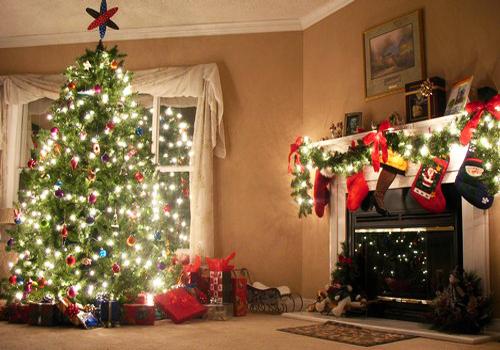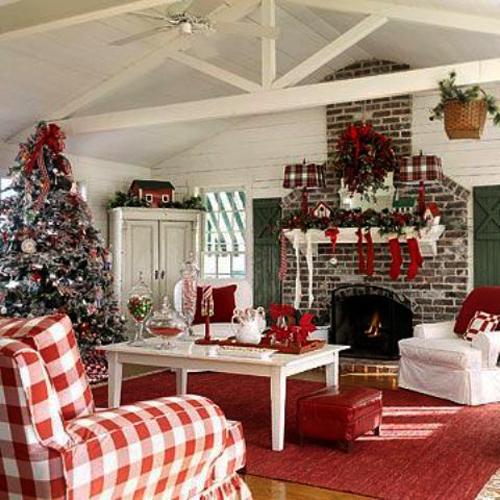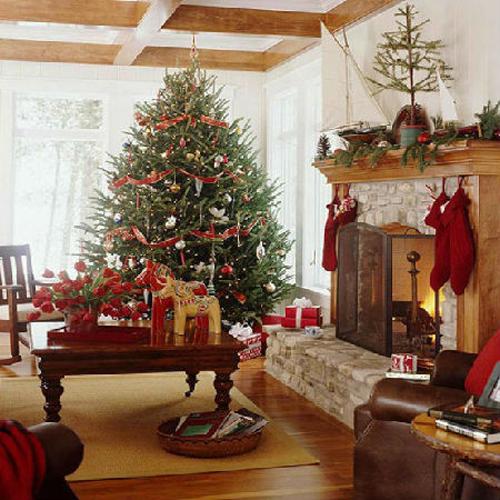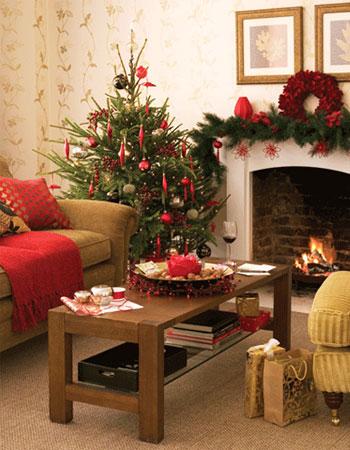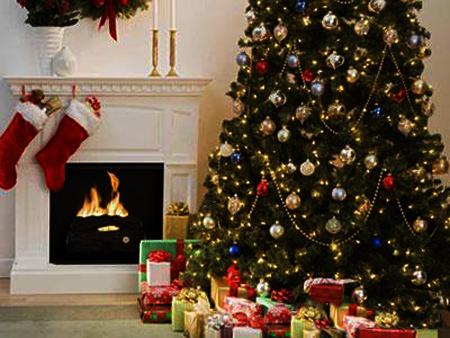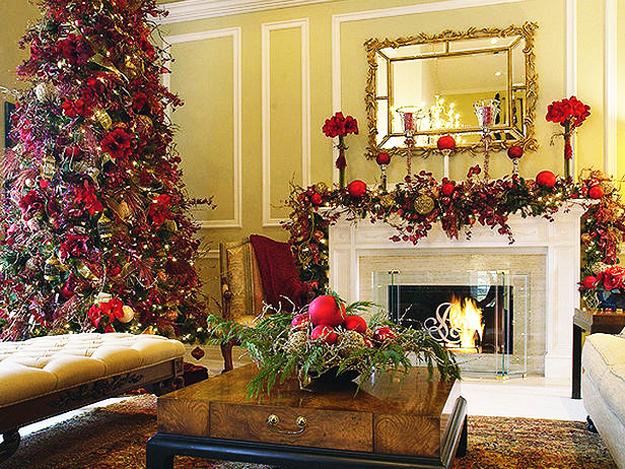 Posted: 03.12.2013 by Decor4all