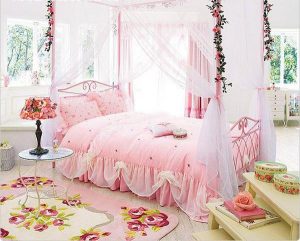 Beautiful girls bedroom decorating can be created with traditional pink color shades and tones or other modern room colors. Pink color combinations is a wonderful choice for big and little girls bedroom decor, but blue, purple, green, yellow and red colors are other great options for creating gorgeous bedroom decor for girls.
Here is a collection of 15 beautiful girls bedroom decorating ideas and various color combinations that Decor4all shares with its readers. Whether you are decorating a bedroom for yourself, a little girl, or a teen girl, pink color shades and neutral colors are a very trendy, romantic and beautiful room colors that create fresh and pleasant decorating girls bedrooms in any style.
Pink color and all other room colors that coordinate with pink are one of the choice for girls bedroom colors. Decorating girls bedrooms with white and black, brown colors and gray color tones can be spruced up with pink color. Used in moderation, all pink color shades and pastel tones work well with many room colors, filling girls bedroom decor with romance, gentle energy and tenderness.
Colorful ideas for beautiful girls bedroom decorating in Gypsy style
Ideas and room colors for decorating girls bedrooms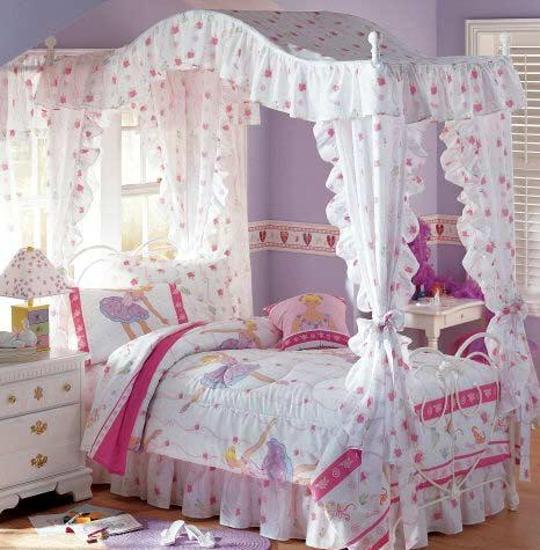 White, creamy yellow, light blue, green, purple and pink color hues are wonderful for walls, girl bedroom furniture, decor accessories, lighting fixtures and bedding sets. Decorating girls bedrooms look harmonious and dramatic when it is created around the bed or inspired by bedding fabrics.
Bright pink or pale pink is perfect for a little girl bedroom furniture, decor accessories, lighting fixtures or walls. Floral prints and all other modern decoration patterns can be used for little girls and teenage bedroom designs in various color combinations.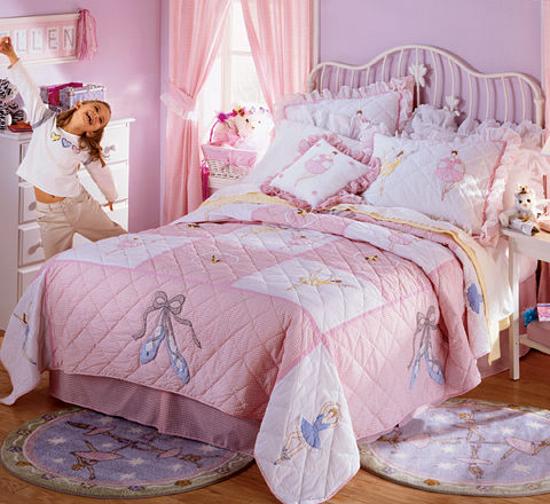 Decorating girls bedrooms with brighter pink color hues, rich blue, purple, green, yellow and red colors are good for preteens and teens, while soft pink color shades, combined with warm whites, are suggested for baby girls and little girls.
Little girls bedroom decorating with light room colors and fabrics
Butterflies decorations for romantic girls bedroom decor
White, brown colors and light neutral colors, like beige or gray color tones, allow to create spacious girls bedroom decorating ideas and explore modern girls bedroom colors, adding bright pink, deep purple, black, blue or lime green accents to little girl or teenage bedroom designs.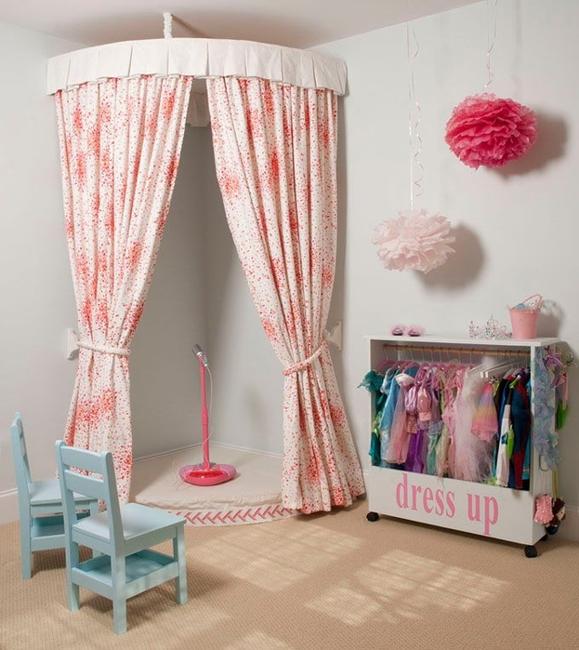 There are many different girl bedroom furniture, wall decorations, comforters and quilt sets on the market, from traditional contemporary designs in all colors. From hot pink geometric bedding sets to elegant stripes in pastel colors, hearts and polka dot prints in contrasting color combinations, these decoration patterns are great for decorating girls bedrooms.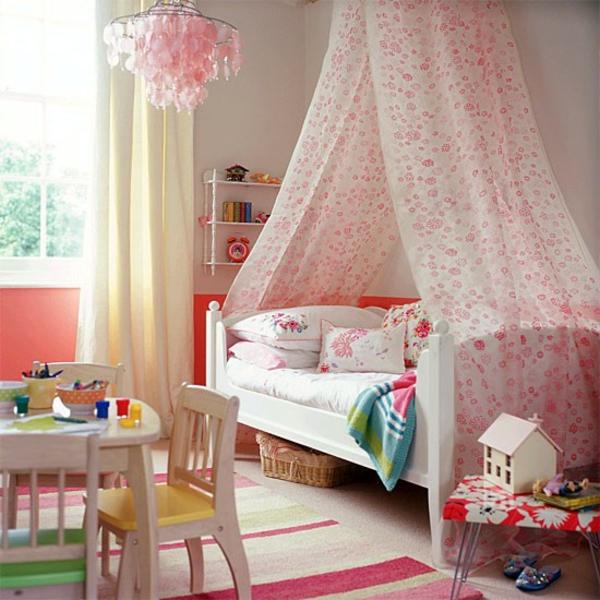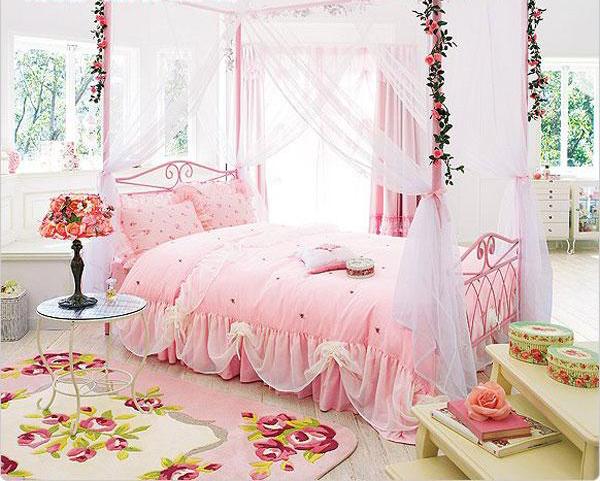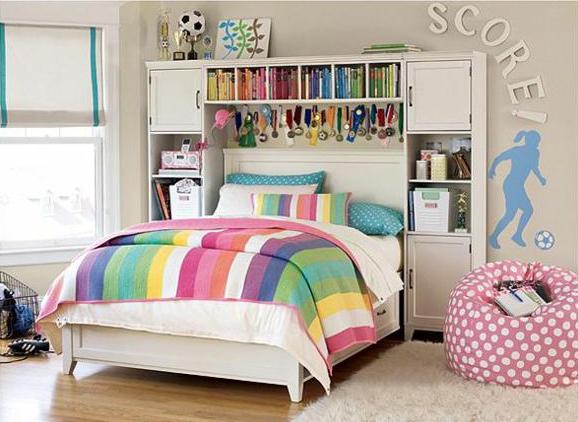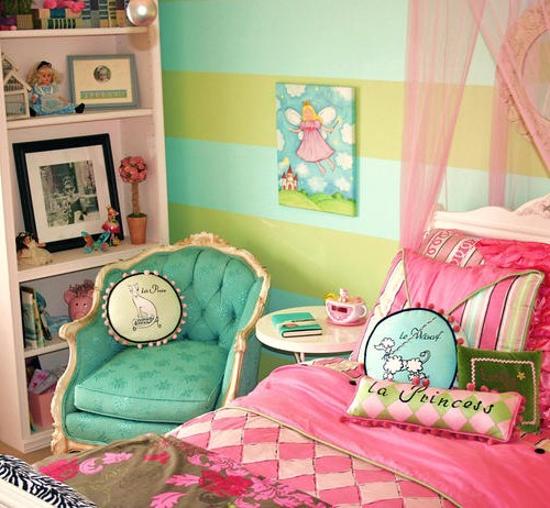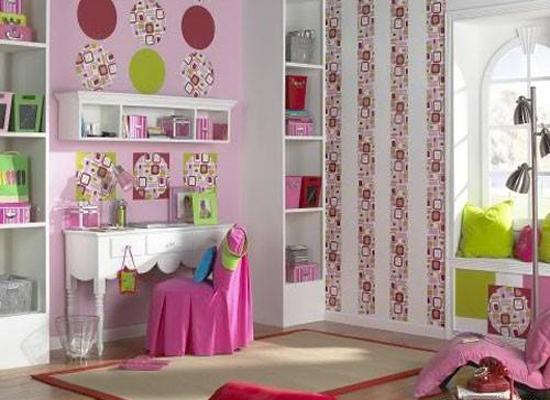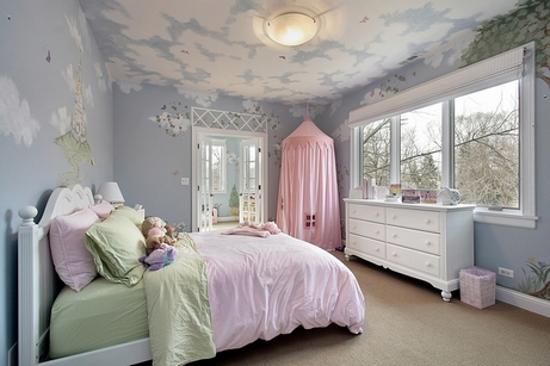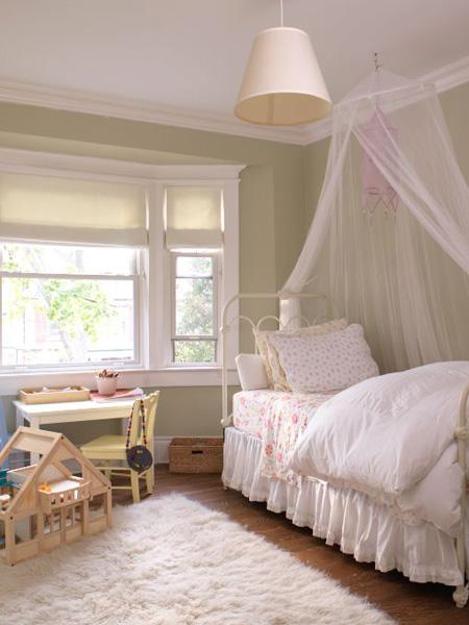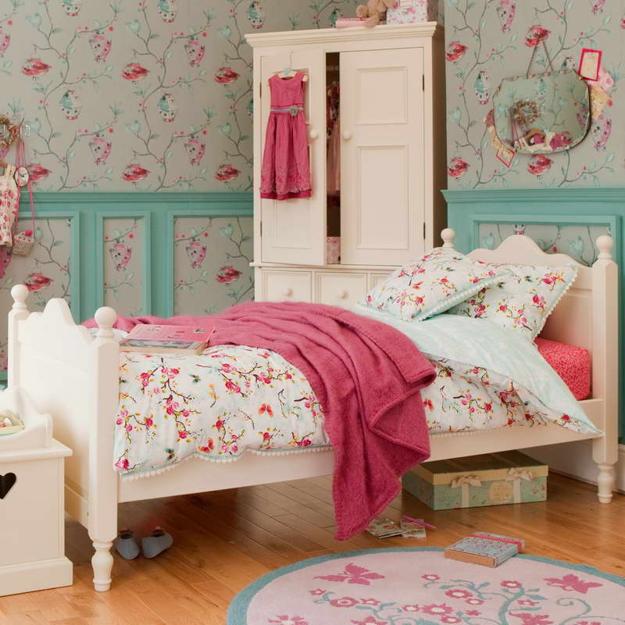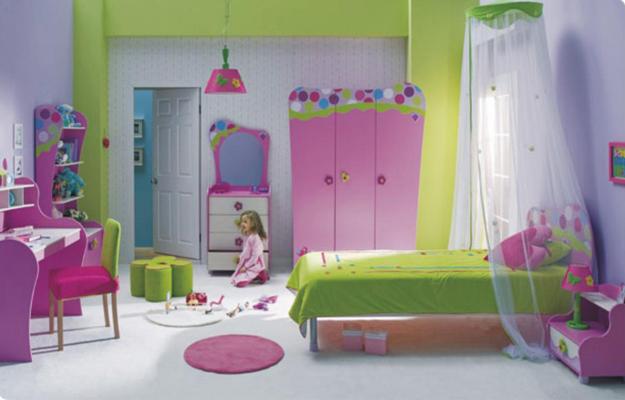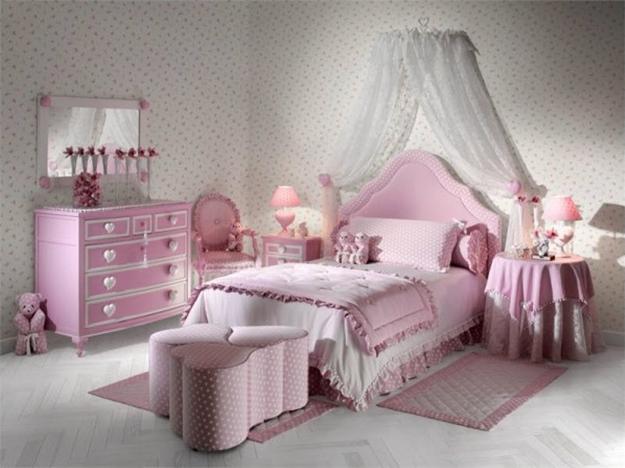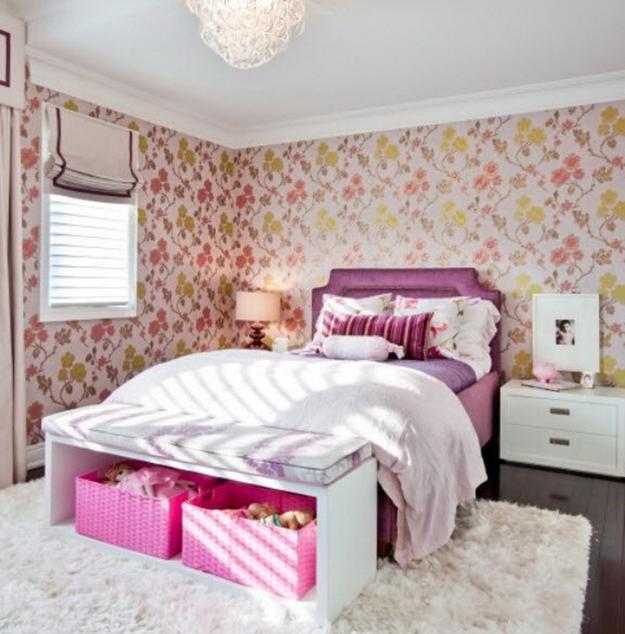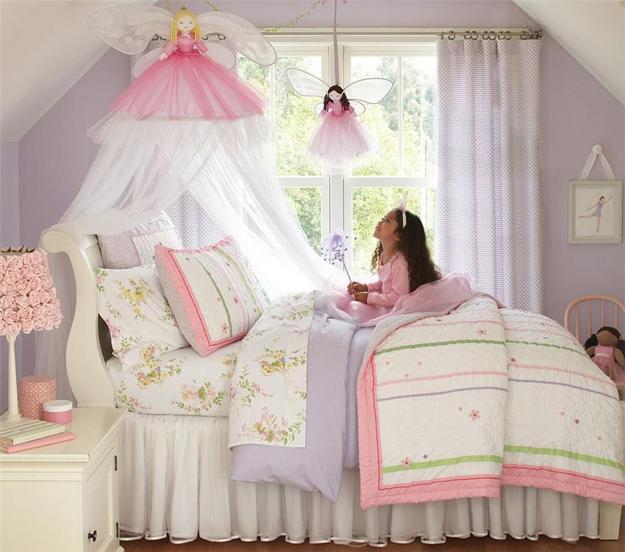 Posted: 29.04.2014 by Decor4all