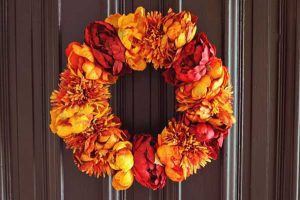 Fall flowers and leaves are excellent decorating materials for making inexpensive, bright and attractive Fall wreath, front door or interior door and wall decorations. Beautiful colors of fall flowers and leaves turn simple, easy to make wreaths into striking fall decorations that attract attention and delight, celebrating colorful season.
Fresh flowers or dried flowers, fall leaves, acorns, tree branches and pine cones are perfect for adding a personal touch to your door or wall wreath, and create a charming fall wreath design that will greet your family and guests, setting a relaxing mood in your house.
Here is a collection of gorgeous, charming and simple to make DIY fall wreath that give inspirations and encourage to explore various combinations of fall colors and materials. Here is a great craft idea for making a fall wreath of large fresh or dried fall flowers from thebeautifulmess.com.
Making fall wreaths with large flowers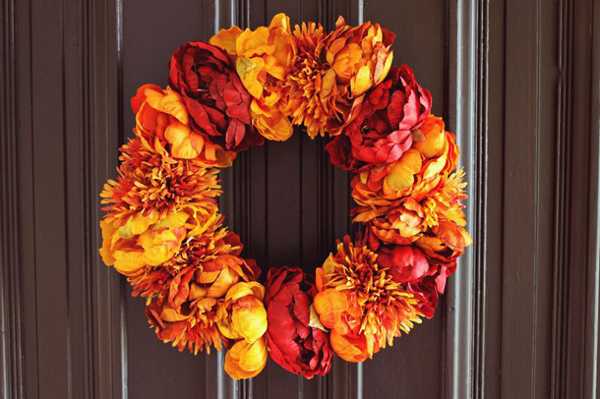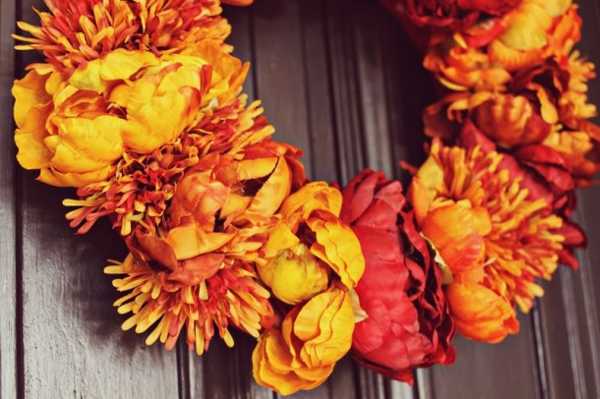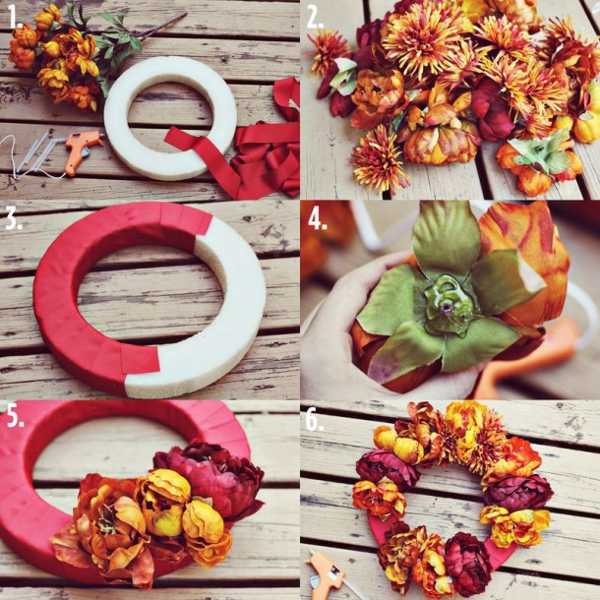 Collect materials: form for our fall flower wreath (it can be cut out of foam), glue gun, fall flowers and buds in bright fall colors (the number of flowers depends on the size of your wreath and sizes of flowers), ribbon in the color of fall flowers or complimenting color.
Tightly wrap the form base with ribbon. Cut the stems of the buds and glue flowers to your wreath with a hot glue gun or just fix flowers on the wreath with thin wire. It is better to start with largest flowers and continue with small ones, covering all form surface, filling empty spaces.
Handmade door wreaths offering great craft ideas and cheap fall decorations
Making wreath for fall and winter decorating, 30 door decorating ideas
Making fall leaves of paper, festive fall decorating ideas
15 craft ideas for making fall flowers wreaths
Posted: 27.09.2012 by Decor4all