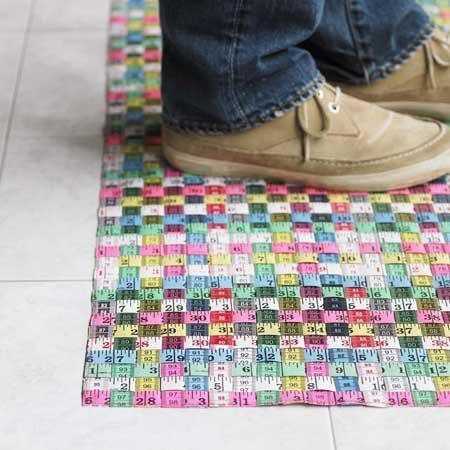 A plastic tape measure can be used for creating interesting, whimsical and cheap home decorations. Using a tape measure for simple and surprising crafts is one of handmade trends in decorating and modern fashion. Lots of small accessories and various jewelry pieces for man and women can be designed from a wood ruler or a plastic measure tape, but also you can make fantastic home decorations.
Decor4all collection of unusual home decorations made of measuring tapes include small decorative accessories and functional decor items, like a floor mat or growth chart, that are cheap and fun to design. Adding a personal touch to this inspiring designs will turn your handmade decor accessories into unique and very personal home decorations.
A floor mat is designed of a bunch of plastic tapelines. You can use measuring tapes in one color or contrasting colors. Wall decorations are easy to make, combining your tapeline pieces with old picture frames and creating unique vintage home decorations.
Recycle and re-purpose ideas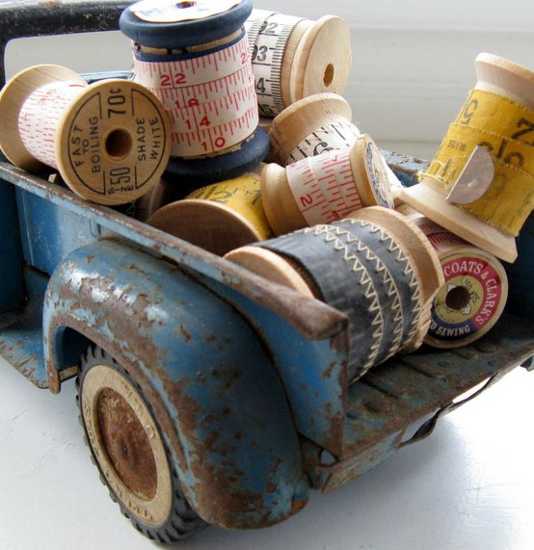 Buy or DIY jewelry organizer, wall decoration in vintage style
20 DIY bedroom organizers for your jewelry
Unusual handmade home decorations make a statement and grab the attention, creating a centerpiece that brighten up home decor and add more interest to your room.
Young Irish artist Debbie Smyth has created a series of objects by weaving tape measures. Her creative ideas can be used for making cheap home decorations. The designer experiments with various craft techniques like knitting, knotting, basket making and origami, making amazing decorative balls and star decorations of measure tape lines.

It is fun to transform unusual and unorthodox materials and objects into playful yet sophisticated pieces that can be used for interior decorating.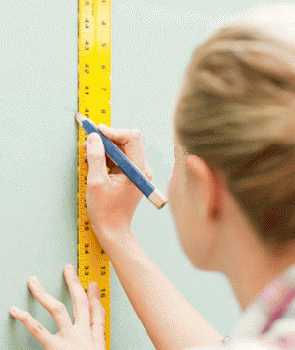 You can fold,weave and interlocks measure tapes to transform two dimensional lines and planes into three-dimensional shapes of fabulous, very original and cheap home decorations.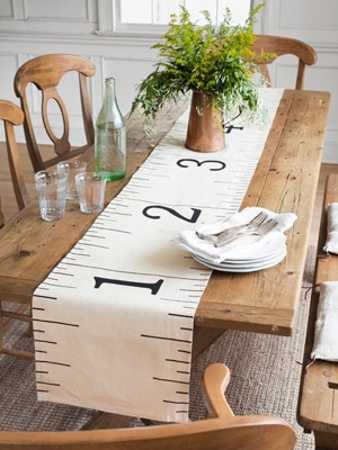 Posted: 09.11.2012 by Decor4all